Welcome to Euro Pianos Naples!
We are proud of our 55-year heritage in European luxury pianos.
Experts in modern piano designs, we have sold some of the most expensive pianos ever built.  Among them the one of a kind ARIA and several editions of the limited-edition M Liminal both designed by Philippe Gendre, realized by Fazioli.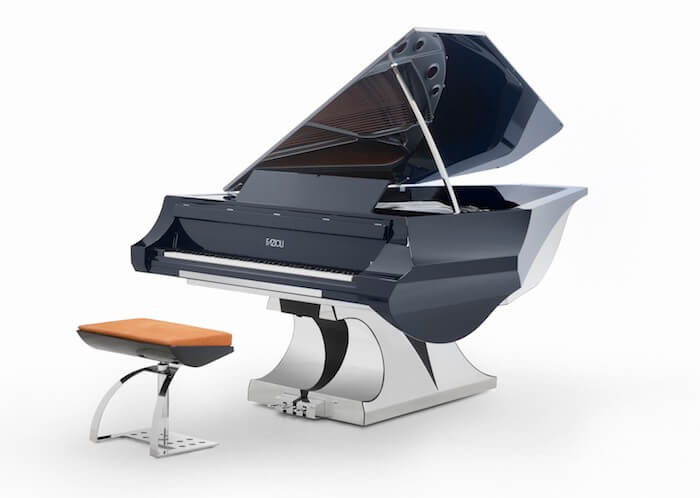 From the one of a kind EXO yet to be sold/built, to our very own design the AIRE™ acrylic baby grand which appears on the cover of Architectural Digest, to the ultra-modern space saving vertical pianos we customize for our clients – each of our pianos is a functional work of art.
Aire™ 
designed by Sunny Reuter