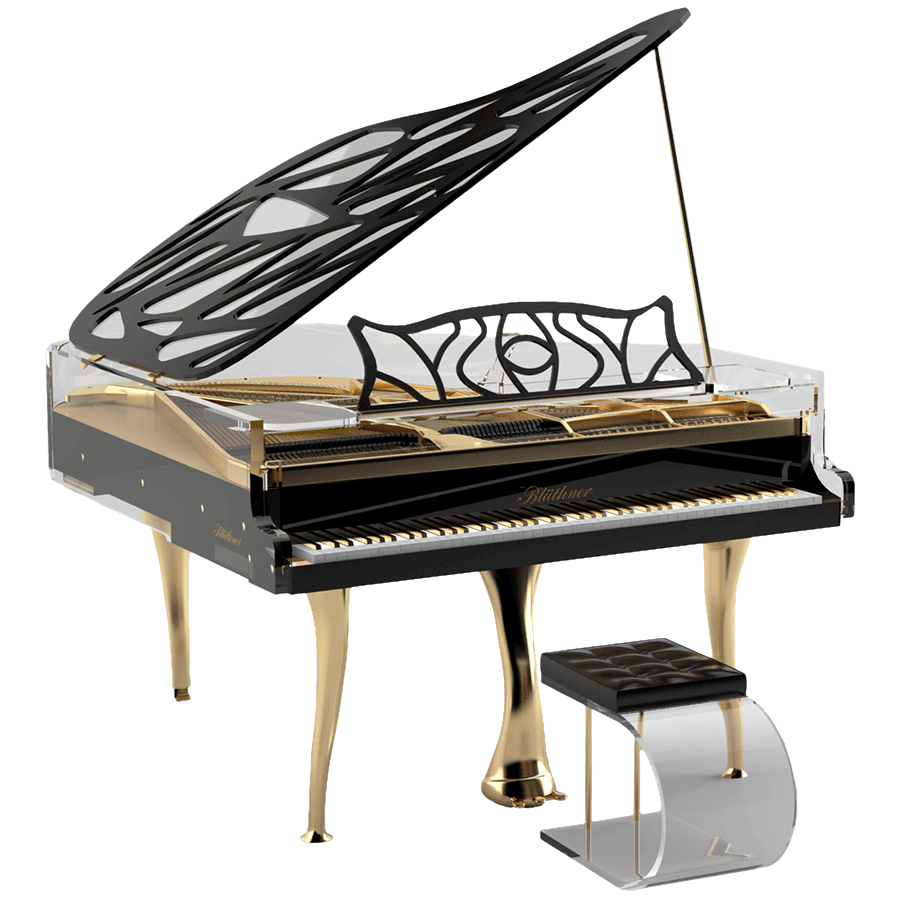 Bluthner Lucid Hive Elegance Acrylic Piano
Bluthner's HIVE Elegance couples the elegance of a semi transparent piano with striking beehive acrylic accents. Hive Elegance is set upon swooping, metallic legs. Hive Elegance is entirely customizable inside and out in the RAL color of your choice.
One Of The Most Elegant Pianos Designed By Bluthner
The legs and the pedal lyre are edgeless, plant-inspired cones curving ever-so-slightly for a high impact look that is totally science fiction yet wholly organic.
The cutouts in the lid and the music rack unify the style of this statement-making plexiglas piano.
The Hive Elegance is fully customizable beguiling with just a touch of airiness. Customize the iron frame inside the piano and the damper tops to reflect or accent the exterior color of the piano creating a piano that is uniquely your design.
Dimensions:
Available in several sizes
Petite Baby Grand – 5″ | Baby Grand – 5'5″ | Parlor Grand – 5'9″ | Professional Grand – 6'3″ |
Music Room Grand – 6'9″ | Semi-Concert Grand 7'8″ | Concert Grand Piano – 9'2″
Available Colors (body/rim):
Customization available
Hardware: 
Chrome, Brass, Rose Gold
Price: 
Please Inquire 
Availability:
Special Order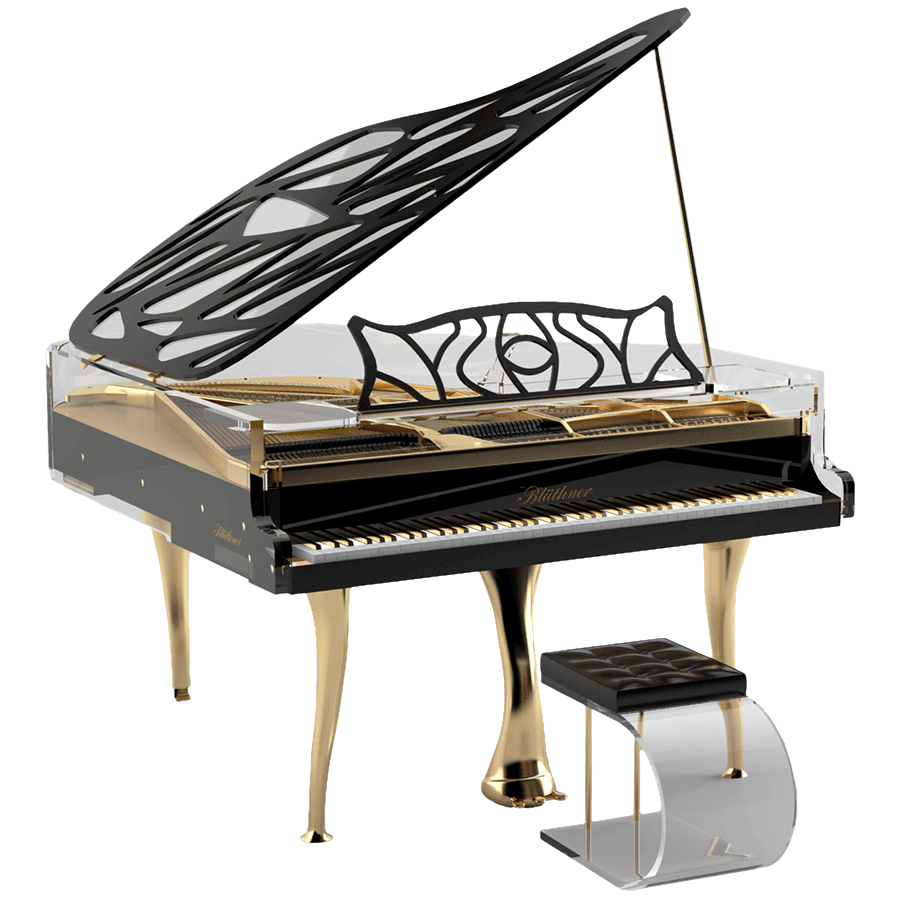 Contrasting the ebony with gold on this piano creates a luxury masterpiece. While retaining a traditional shape, this piano is anything but. The Hive Elegance does not occupy a space as much as it transforms it.
Modern sci fi elements working hand in hand with traditional "lucky" red and gold color combination. With its bee hive shaped skeleton that creates uniquely shaped light patterns. Perfect for uber modern spaces, the Hive Elegance beguiles with its ability to be at one with both air and light.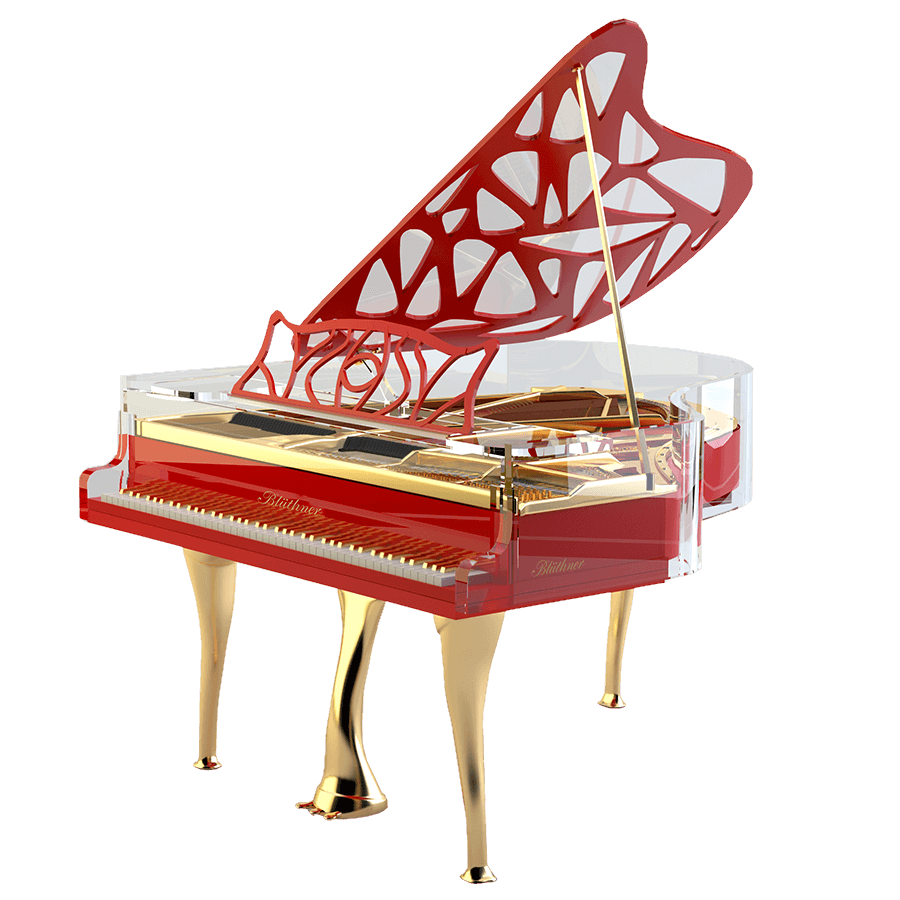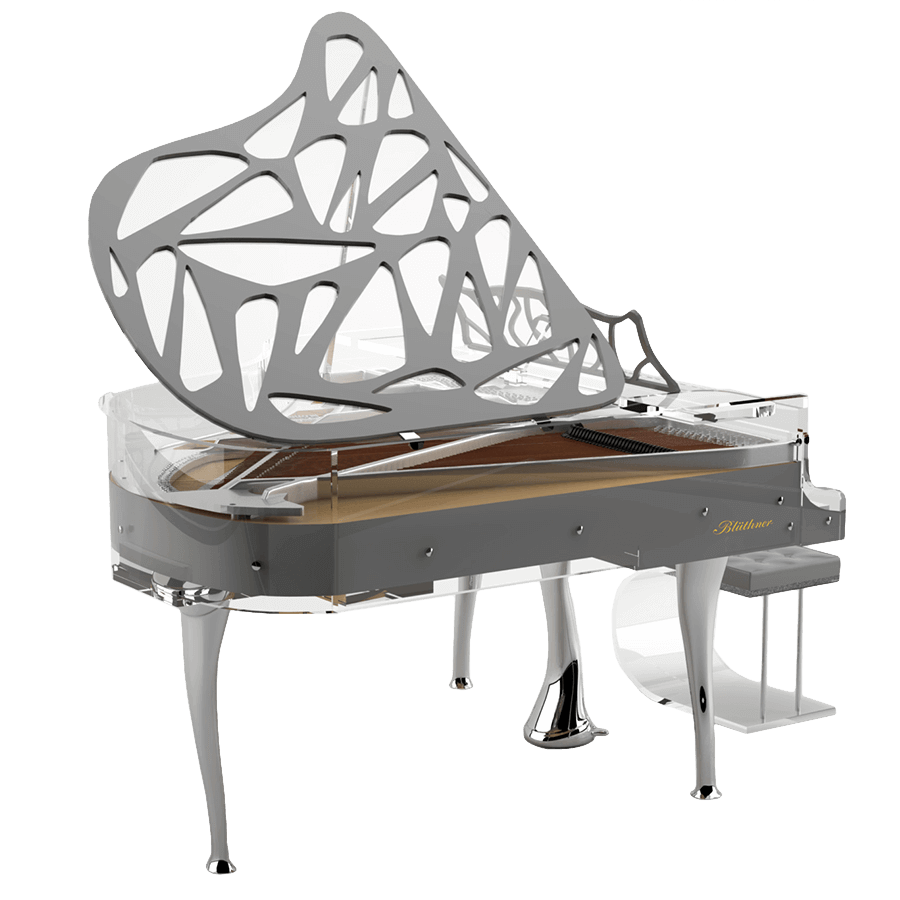 Whether placing this piano "tail into the room" or "tail in the corner", the Hive Elegance remains impactful yet never overpowers. The design elements are distinctive and pleasing from every angle.
Bluthner Lucid Hive Elegance is available with a state of the art self playing player system. Enjoy hours of live performances in your living room or on a yacht with the touch of an iPad.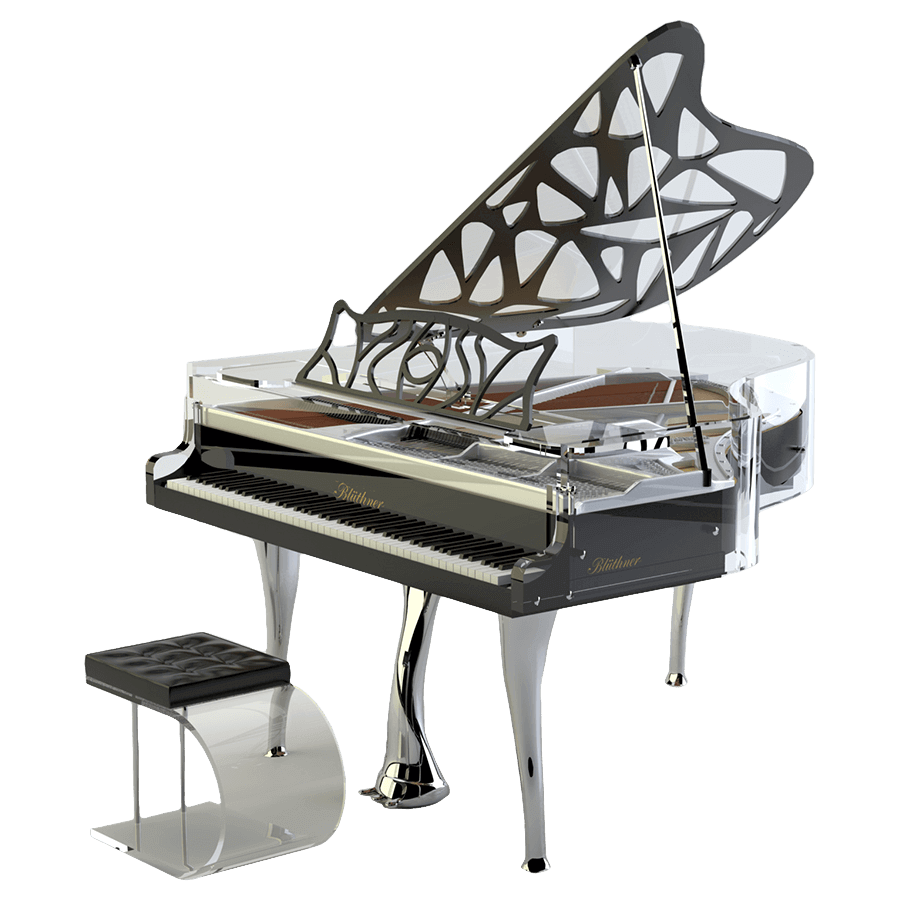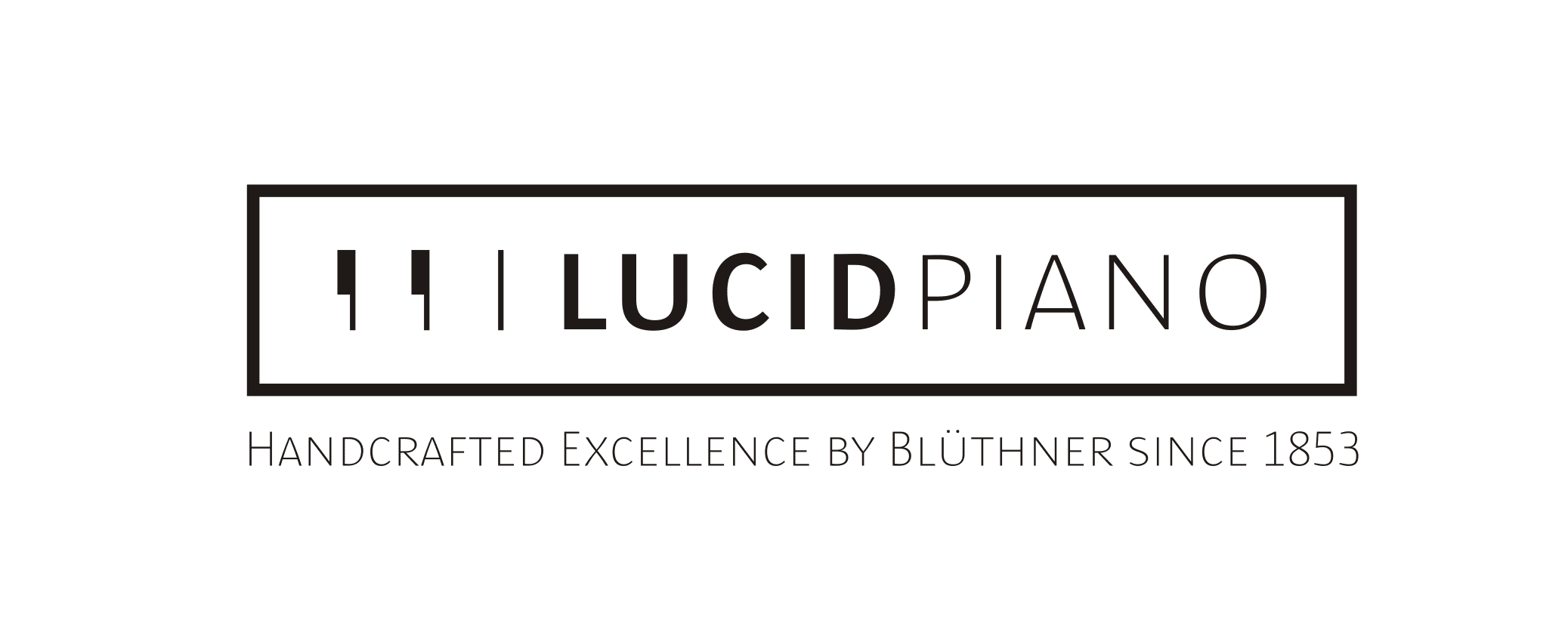 Authorized Dealer for North America