Designer Grand & Upright Pianos for Sale
We have organized ideas and provided links across this page to aid you in finding the piano style and design you are seeking. Or perhaps you wish to browse until you are inspired by a particular piano design.
Designer Pianos intrigue those who seek daring, innovative shapes and finishes. These dramatic, one of a kind pianos are perfect for clients who wish to stand apart.
Exotic Veneer Pianos perfectly compliment fine furnishings with their meticulously handcrafted cases in the rarest of wood veneers. In the past, the scarcity of these rare woods in some parts of the world kept them for the use of royalty only.
Transparent Pianos are fashioned from high grade acrylic which not only reveals the magic of the action, but create the airy lightness of it floating in a room.
Modern & Art Deco Pianos are catalogued here for direct access to high tech and contemporary design elements to compliment your home, lobby or restaurant.
Upright Pianos are no longer the stepchildren of grand pianos. Take a look at the beautiful new stylings and contemporary designs specifically for smaller spaces.
Pianos for Yachts are the ultimate expression in glamour and fine taste. The instrument on board a yacht should reflect the high standard and exquisite design of the vessel.  We have just the grand piano for that job.
Select from legendary European manufacturers such as Fazioli, Bluthner, Boganyi, Sauter and others. Euro Pianos Naples offers unprecedented access and unique design possibilities, all just a click away.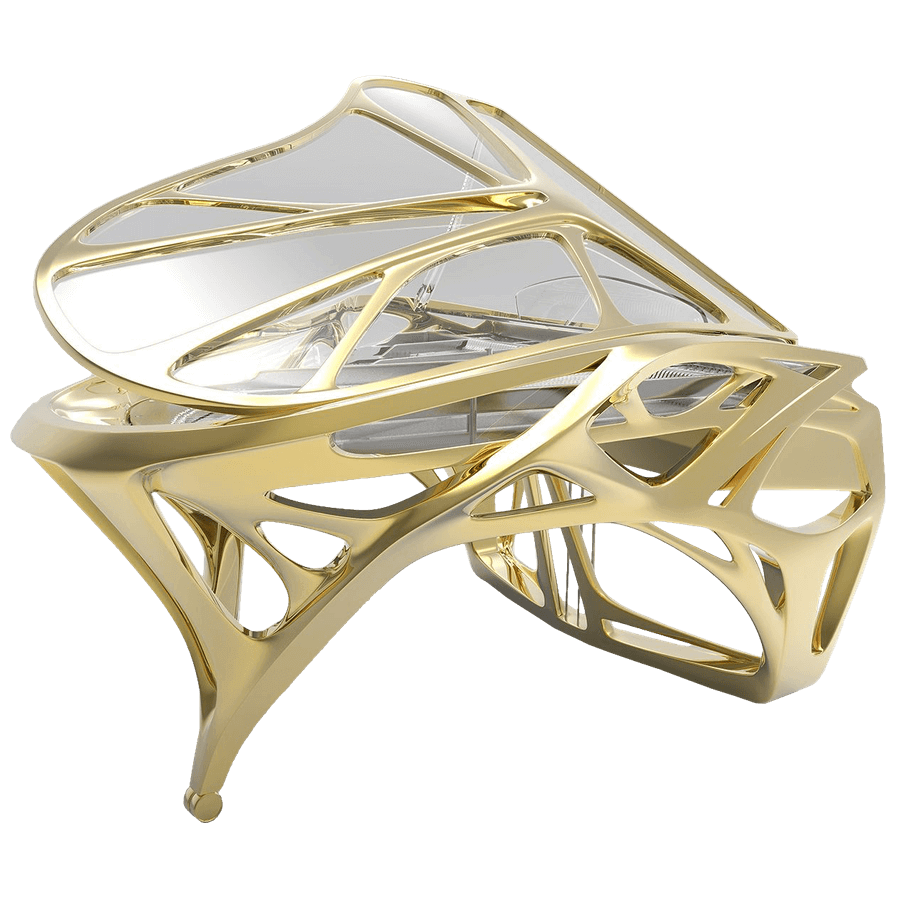 Lucid EXO
Private collection – one of a kind
3-D printed aluminum frame sculpted with acrylic inserts. Designed by Monad Studio in Miami.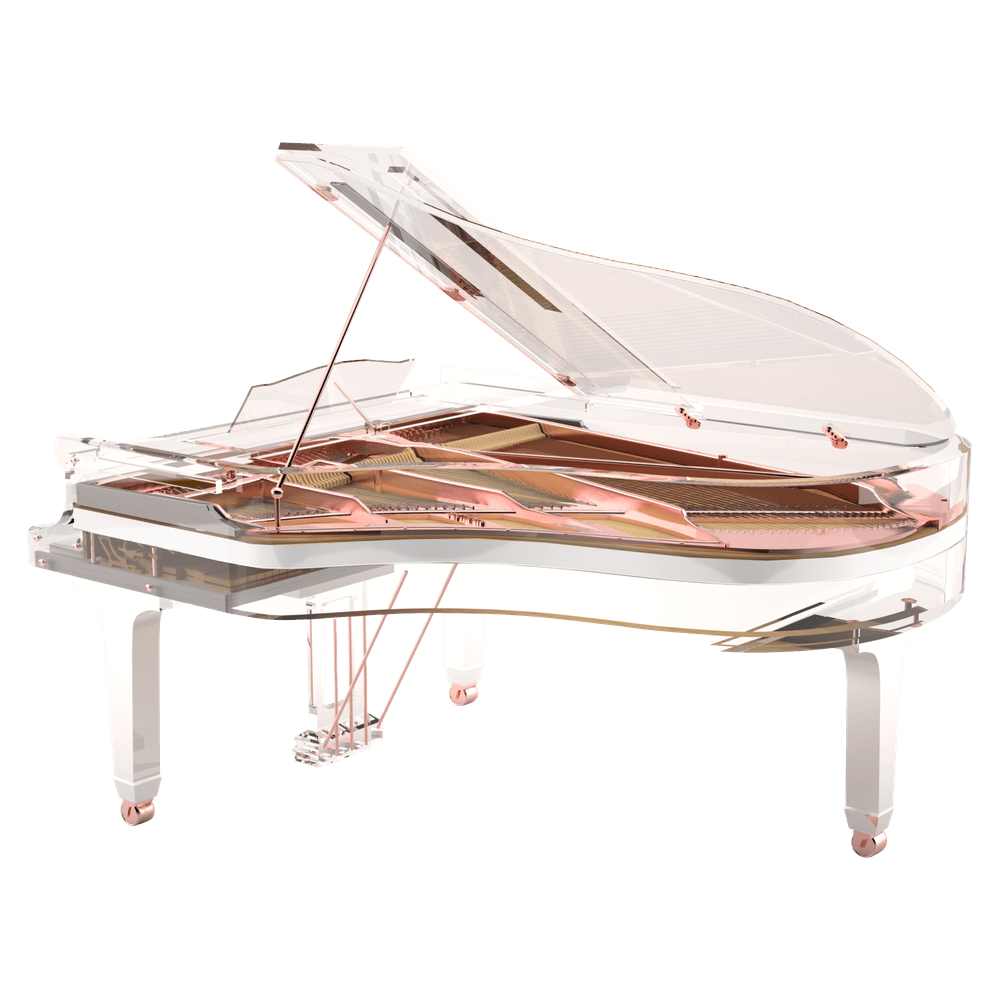 Lucid iDyllic
World's only fully transparent grand in world's only full line of designer transparent pianos.
Bluthner PH
Designed by Danish artist and designer Poul Hennigsen to set the bar for all modern pianos to come, an icon in the industry.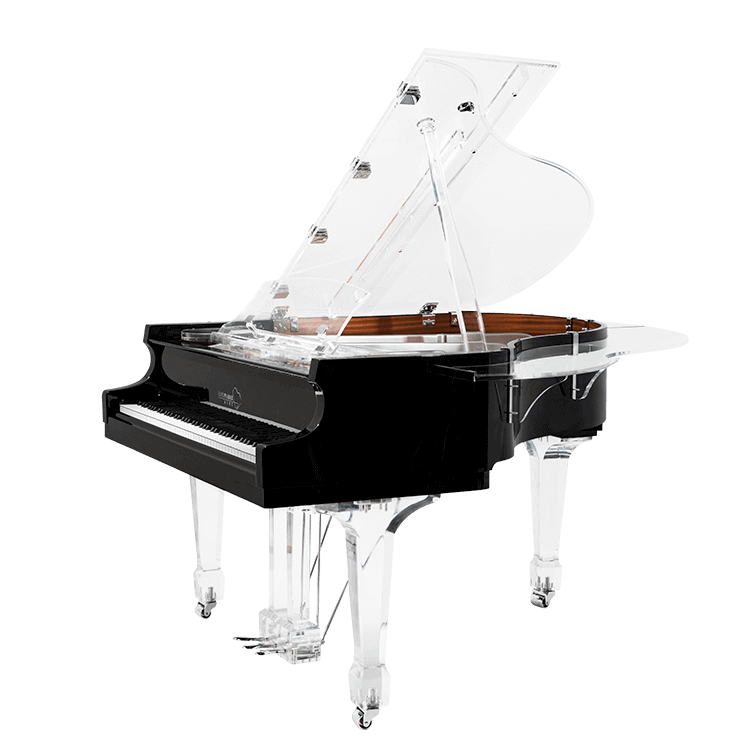 Aire™ Piano
Step into the world of quality designer instruments with the Euro Pianos' baby grand Aire.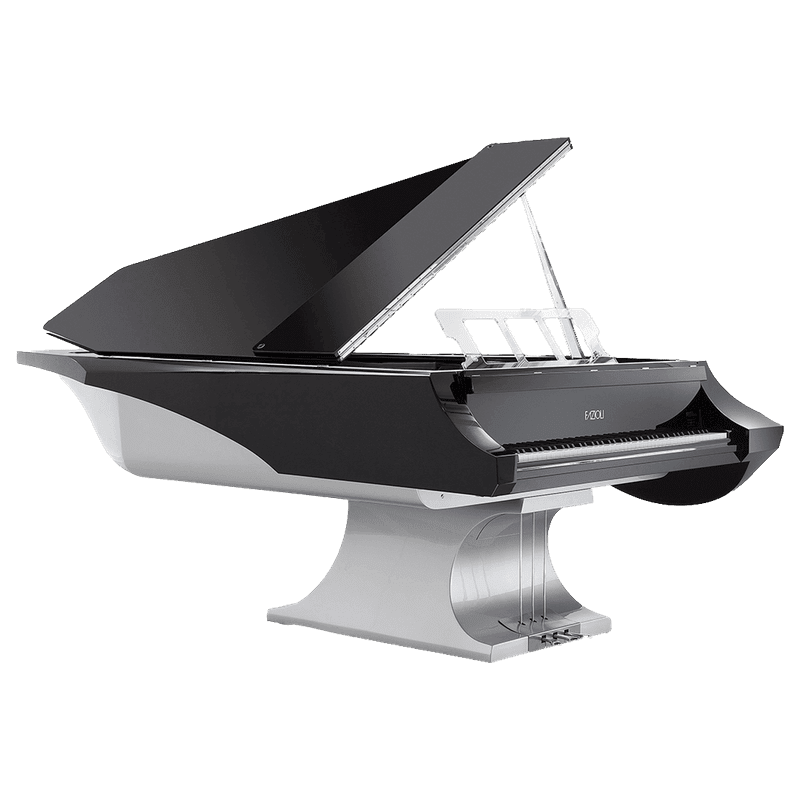 Fazioli M Liminal
Limited Edition magnificence in a futuristic piano designed by NYT Line and handmade in Italy by master builder Fazioli.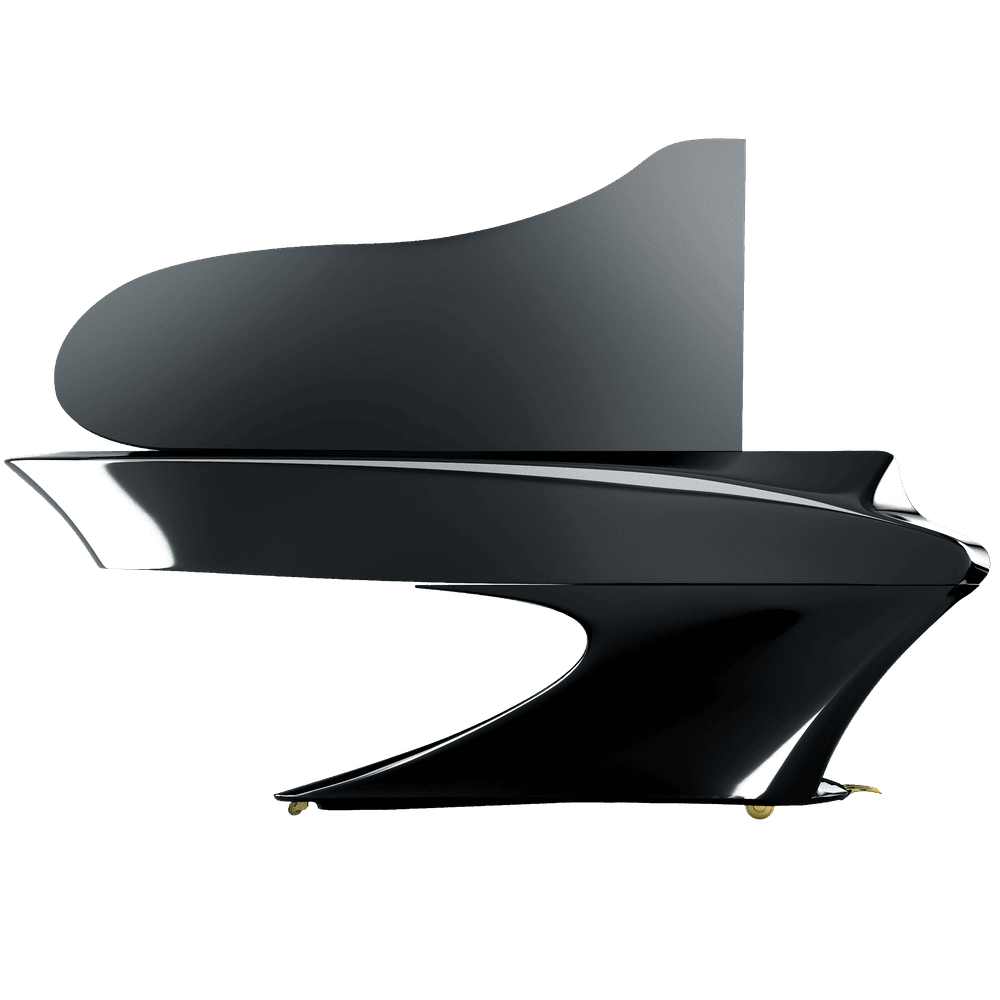 Boganyi Piano
An uber sophisticated grand fashioned from carbon fiber, including the sound board, in a legendary redesign of the instrument by famous pianist Gergely Boganyi.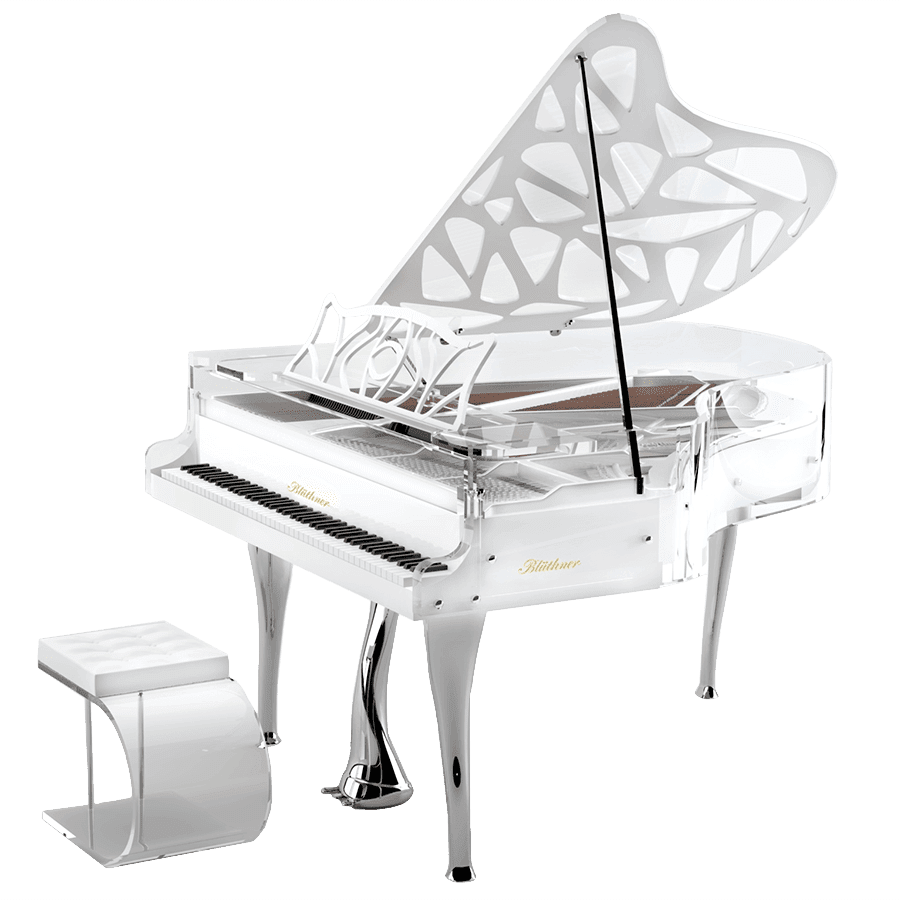 Lucid Hive Elegance
The epitome of graceful innovation, the Hive Elegance captures the imagination with acrylic and high fashion design.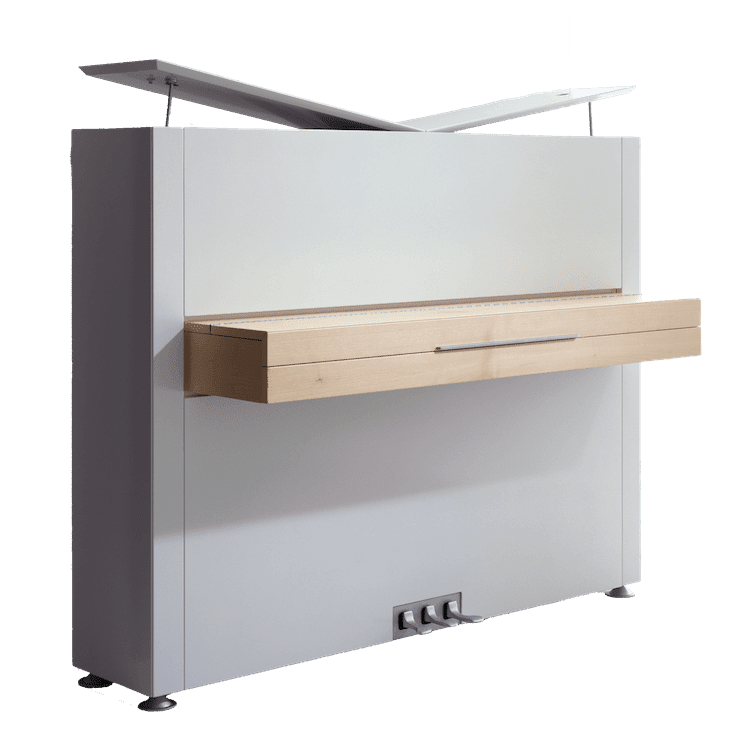 Sauter Pure
Clean lines with soft off-white matte finish and natural wood keyboard, Sauter Pure puts uprights into their own upper class of designer quality.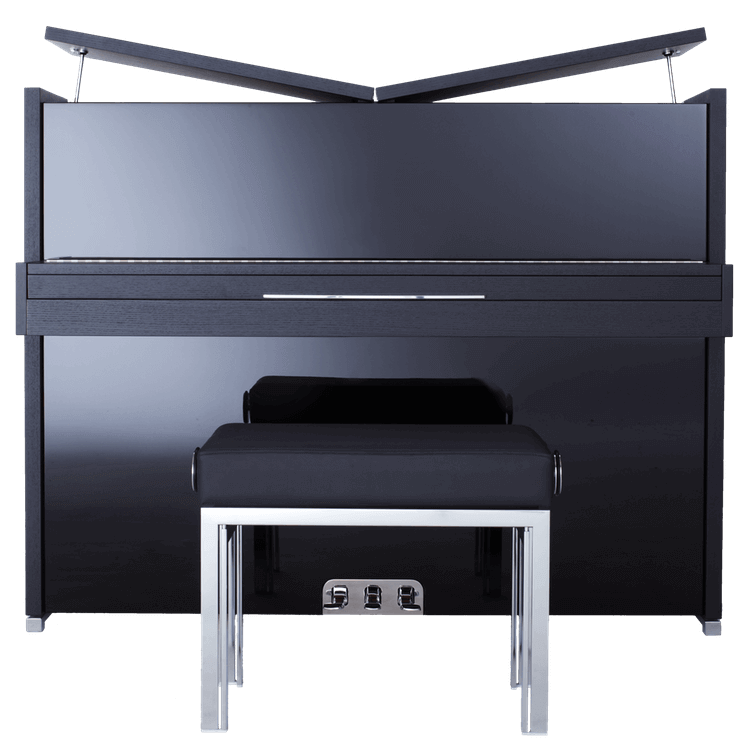 Sauter Concent
With a combination of a high gloss finish with trimmings of open-pore wood, this stylish upright pops with classy sophistication and eye appeal.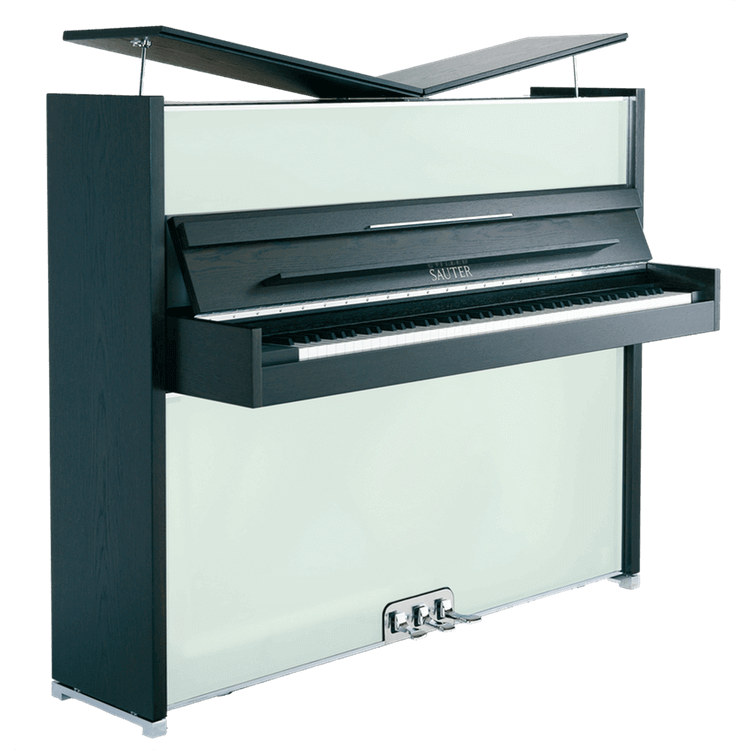 Sauter Vitrea
The pale frosted green panels and designer V-shaped lid make this stunning upright a contender for unique designs, and gives a nod to the antique glass arts of Venice.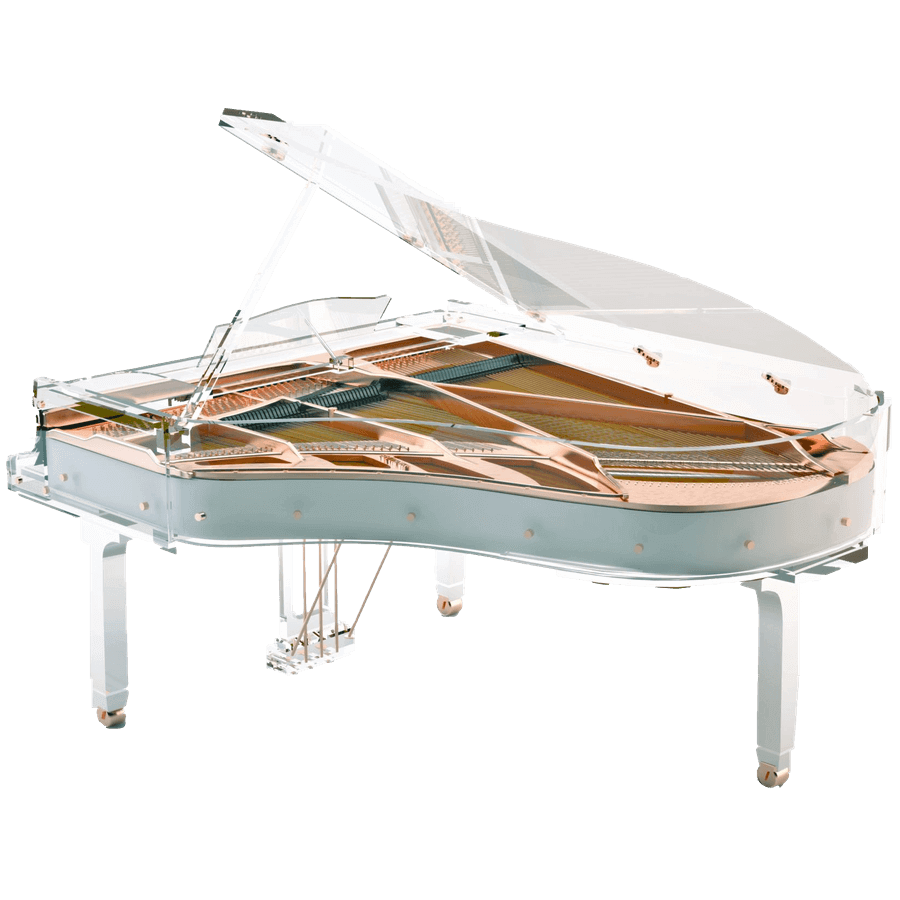 Lucid Elegance
The semi transparent rim is designed to feature custom colors and patterns on the body of this acrylic masterpiece, earning its Elegance in superb designer friendly customization.
Concert Grand Pianos  
Euro Pianos Naples has the expertise and resources to help you find the perfect concert grand piano for your space.
Designer Pianos for Your Home
Euro Pianos Naples offers a wide variety of transparent, semi-transparent and designer pianos for your house. Browse our  selection of designer pianos.
Traditional Grand & Baby Grand Pianos for Sale
We offer a selection of classic black grand pianos handmade by the world's most famous manufacturers.