Perhaps your child has expressed an interest in learning to play the piano, or you may be a parent who believes that a musical education in piano is a lifetime benefit and thus desire to give your offspring that gift. Whatever your reasons, when it comes time to buy that first piano for a beginner, there is a mine field of errors that can be made if you are not educated.
Many parents or older beginners have no idea how expensive pianos are or what constitutes an optimal beginner piano. Cheaper is not necessarily better. A rag tag piano collecting dust at the back of the Used Piano store can be exorbitant to maintain if it won't stay in tune. Salespeople may try to convince you to buy a brand new "starter piano" that looks lovely but is so poorly made on the inside with poor quality materials that will only lead to frustration. Pianos are complex. Repair and maintenance costs quickly mount over and above the cheap ticket price. Remember that there are over 10,000 moving parts in an acoustical piano, and poorly made upright and grand pianos are just repairs waiting to happen.
To submit a beginner to a wretched piano is a waste of your money and the child's time. It would be like trying to teach a beginner to drive a car with engine parts missing. Such pianos will discourage any learner from enjoying the results of their practice. It is a myth that the beginner won't recognize the difference.  The quality of the music and progress quickly becomes part of the joy and pride of a pianist at any stage of their lessons. The quality of the music is a direct result of the relationship between the pianos and the person who strikes the keys. It is a dance from the very beginning, and a sure fire way to discourage success is to provide an inferior "toy" that produces no magic when it's touched.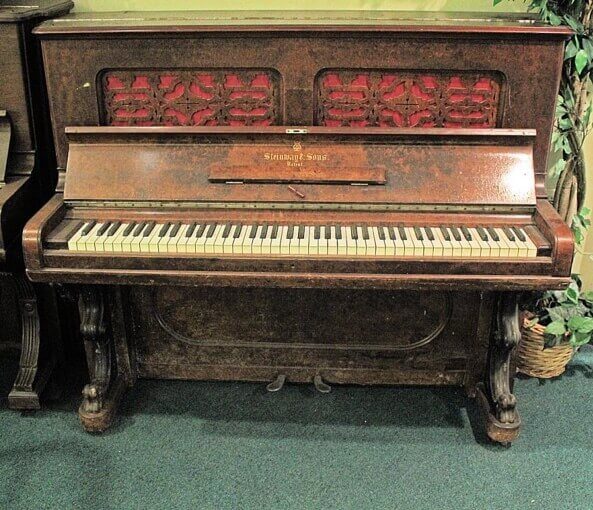 There is much to know about buying pianos, and parents certainly do not want to buy a top rated professional concert grand for their child, just to make sure it's a good piano. They likely already have a hefty investment in music school or piano lessons. The truth is there are many moderately priced new or pre-owned pianos which are made with good materials by good craftsmen. It pays to find expert advice and not just to head willy nilly for the bargain basement.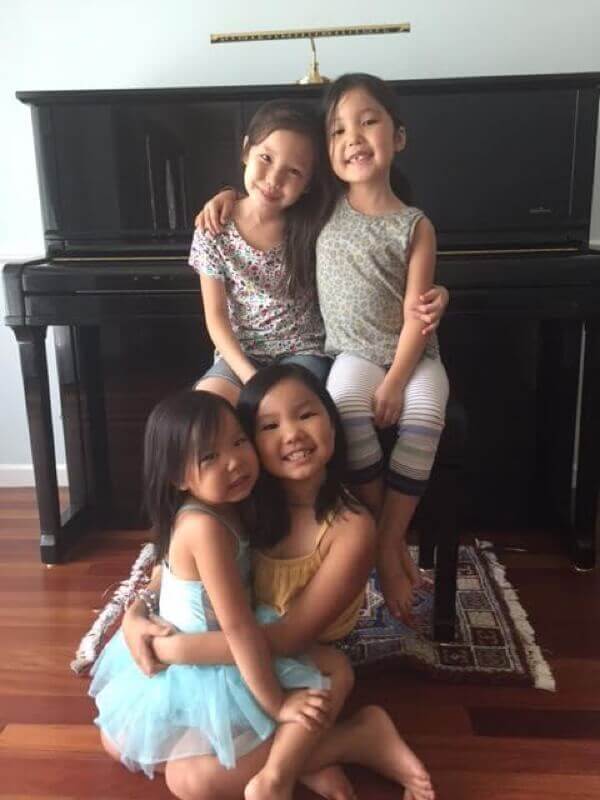 If you read through the articles on this blog, you can glean a lot of information about manufacturers of good, reputable pianos at different prices.  You can get a sense of the aesthetics by going through the photos on our website. Euro Pianos Naples is dedicated to being a source of informative and unbiased consultation on pianos that are worth your time and money and appropriate for your unique purpose and stage of life.
There are statistics on the internet confirming 80% of students beginning piano lessons on a new piano continue with lessons. Beginning lessons on a used piano reduces the chances your child will continue to play piano to 20%. This only makes sense. A quality instrument is going to give your child the very best chance at success and joy in learning.  In addition, a quality instrument is likely to enhance your home by being a beautiful piece of furniture as well. Today's families (whether they play piano or not) can opt to enjoy an acoustic piano with a modern wireless player piano system (run by an ipad or other electronic device)  with recorded music of every genre, making the piano more than just an instrument for the beginner, but a musical source of entertainment and pleasure for the whole family, as well as providing music for your child to aspire to.
If you are inclined to buy an upright, either as a starter or due to a lack of space, there are many, many fine brands with state-of-the-art instruments that will last your family a lifetime and provide your child with the inspiration and limitless possibilities they need to really enjoy playing the piano.
We believe that inside every student there's the potential for great art.  If that "reality" is properly presented to a child, their chances of commitment and investment in music, indeed their love of music is almost certainly guaranteed.
Children are not only the future of the world, but they are the embodiment of what art represents, the spirit of man, and we urge everyone to support their dreams and talents with the best piano you can afford.
Euro Piano Naples, a world-renowned distributor of European designer pianos, has company origins dating back to 1965.  Its innovative online boutique, caters to designers and consumers seeking the best, and offers the zenith of luxury instruments, including its own newly designed acrylic piano, The Aire.  Based in Naples, Florida, Euro Pianos Naples is a community leader actively engaged in artistic and commercial affairs, sponsoring a series of grand piano concerts featuring world class pianists.