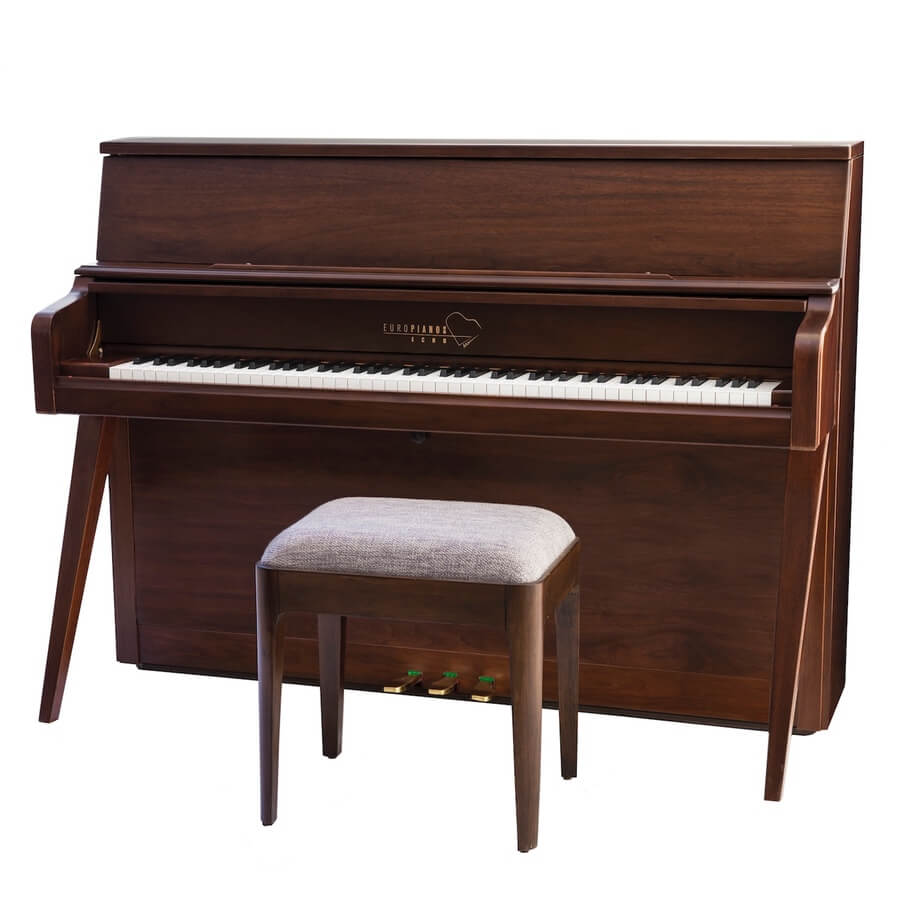 FOR IMMEDIATE RELEASE:
Euro Pianos Naples Introduces the ECHO, a new Mid Century Modern Upright Piano 
Naples, Florida – May 2018
This week, Euro Pianos Naples, a cutting edge online piano boutique with a designer line of luxury grands and upright pianos introduces its new model, the ECHO.
The Echo, designed by Euro Pianos owner, Sunny Reuter, is built in Miami, Florida.
Inspired by the timeless elegance of the 1950s, the Echo™ is a sleek addition to today's modern interiors. It is perfect for small spaces.  Shown above in a classic walnut satin with brass hardware and angled, tapered legs, this compact 43" upright houses a responsive action producing a dynamic and warm sound.
Reminiscent of the design values of the iconic Baldwin Acrosonic and the Danish consoles of yesteryear, the Echo™ incorporates a larger soundboard, longer string length and the latest in sophisticated piano engineering and materials all at an affordable price.  
The Echo™ comes with a 5 year warranty and a stylish mid century bench as the finishing touch.  
Limited quantities are available exclusively at Euro Pianos Naples.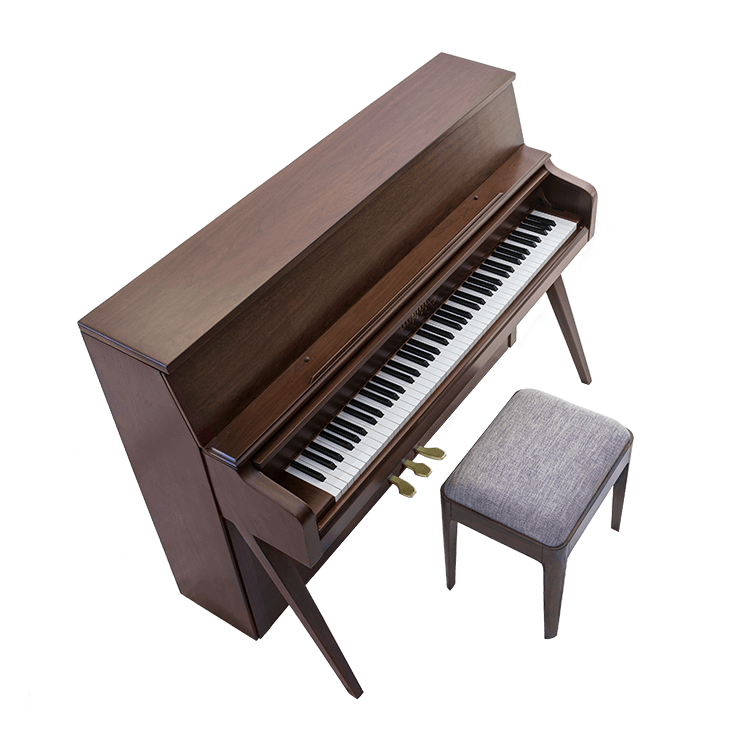 About Euro Pianos Naples:
Euro Pianos Naples is a respected distributor of European luxury musical instruments. The company's origin dates back to 1965. Euro Pianos represents world renowned brands such as Sauter, and it has recently become a manufacturer of its own instruments – the acrylic Aire™ and the mid century modern Echo. Apart from being a successful retailer and entrepreneur organization, Euro Pianos is actively engaged in the artistic and community life of Naples, Florida as an organizer and supporter of musical events throughout the years.
Contact Info:
Sunny Reuter
239-687-6440 sunny@europianosnaples.com