Metallic Pianos And
Swarovski Embellished Pianos
Let's take piano design to the next level, shall we?
Long gone are the days of simple gloss black pianos. At Euro Pianos Naples, clients custom design their dream piano.
We curate and create rare and unusual pieces on the cutting edge of the latest trends in piano design from around the world.
Our pianos feature elements like embedded stainless-steel, chrome banding, Swarovski crystals, gold and silver leaf finishes just to name a few.
Enjoy this sampling of the latest in Euro Pianos Naples' luxury piano design.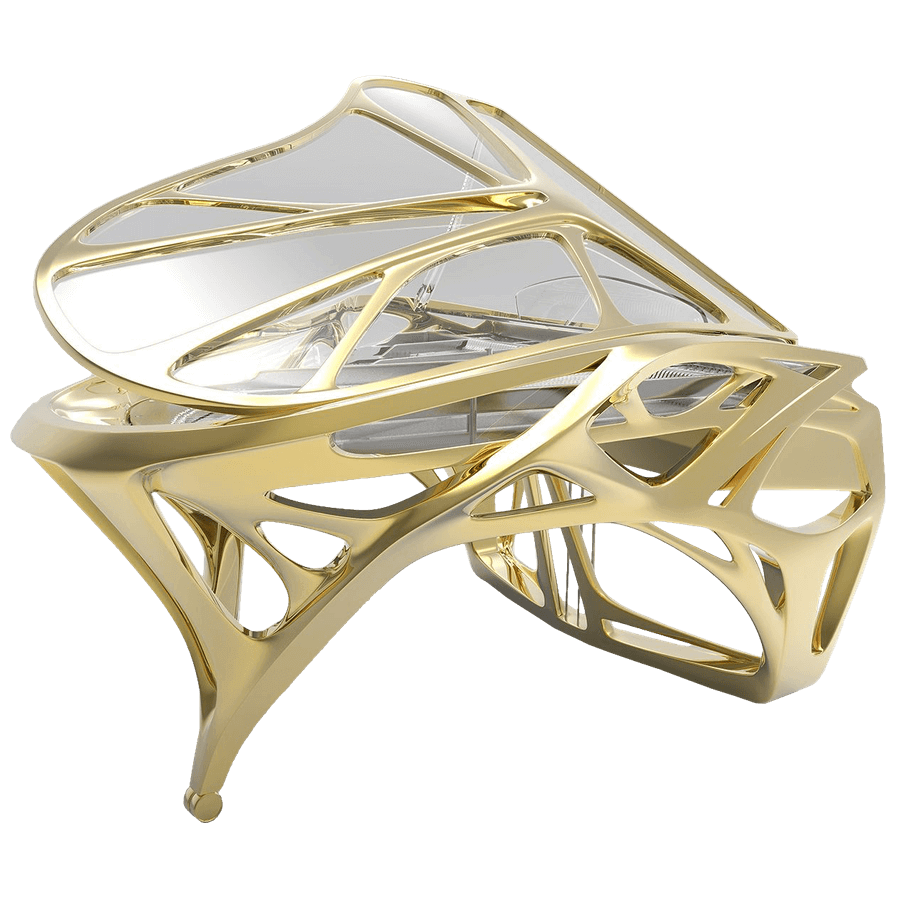 Lucid Exo
An ultra-modern grand piano designed by MONAD studio in Miami. The EXO will be created only once after which the design will be permanently retired.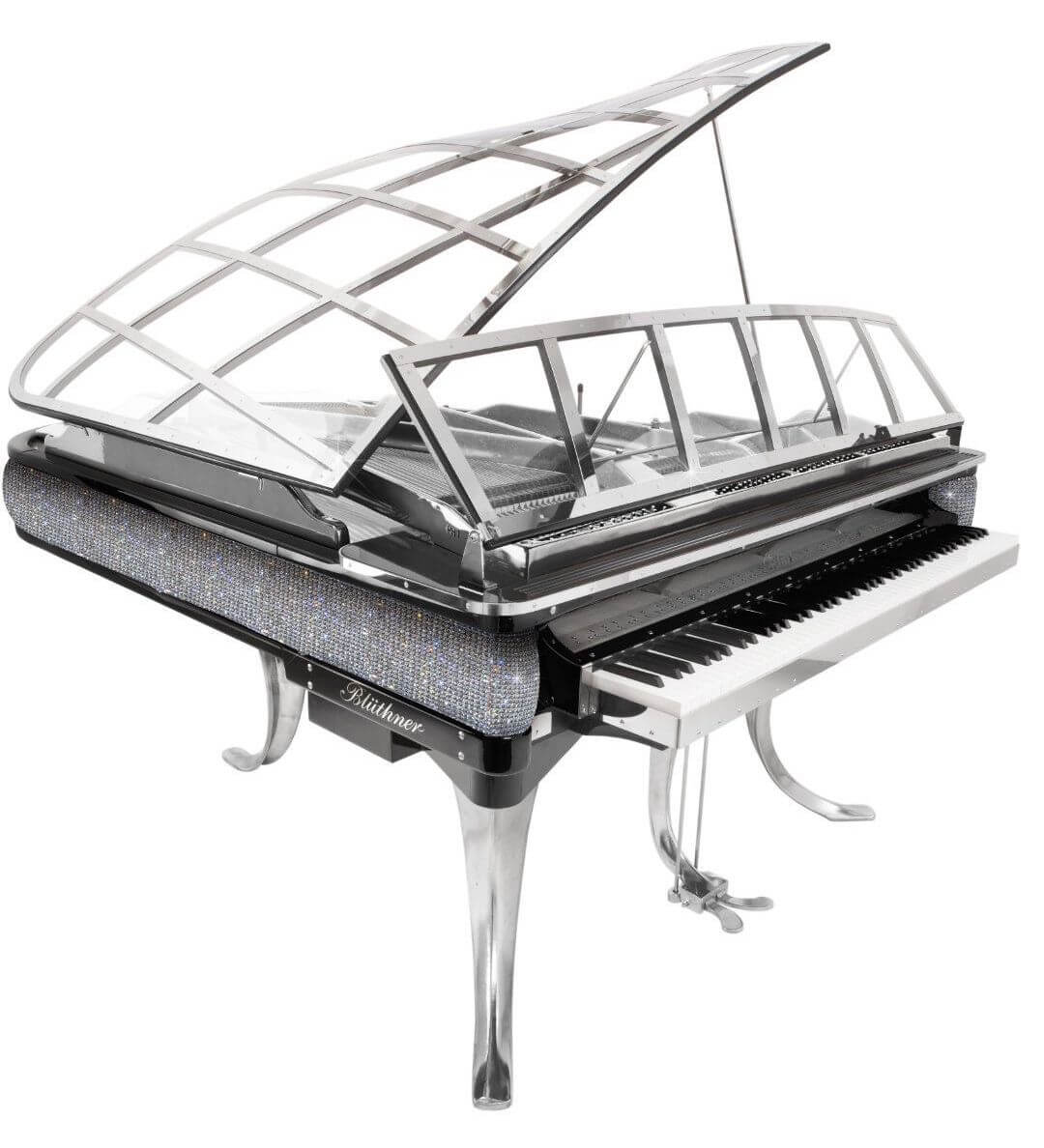 Bluthner PH Swarovski
A stunning design, available with Swarovski encrusted side panels.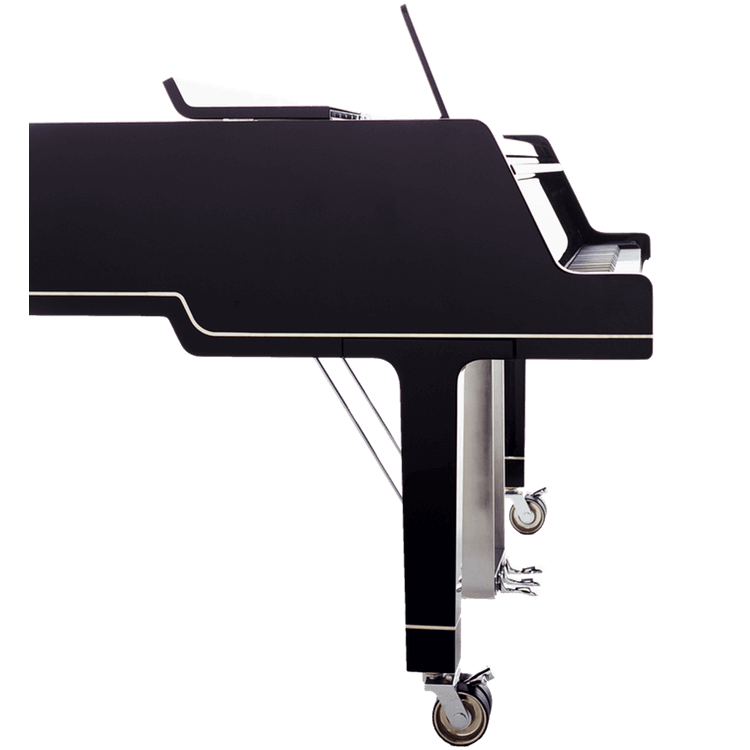 Sauter Ambiente
Available with Swarovski or stainless steel banding to create a truly luxurious design. 
Hive Xtravangza
Available embellished with Swarovski crystals.


Sauter Vivace
Available with stainless steel square inserts.
Lucid Tiara
With wishbone-shaped metal legs