What exactly is a player piano system?
When you say "Player Piano" many people remember the vintage roller pianos that came with foot pedals or  "played by themselves" back in the 1920's and 1930's with paper rolls with holes punched in them,  delivering a rinky-tink rendering of ragtime or polkas
Well, you've come a long way, baby!  Today's world  of player piano systems offer an entire entertainment center invisibly housed under your piano with sophisticated electronics that provide state-of-the-art sound, and extensive libraries of music that can be controlled by the user, just as one might control a high-end sourround music center.
The addition of a player piano system won't affect the use of your piano in its normal capacity at all.  But now you can be entertaining, dining, or sitting quietly and listening to the greatest artists playing the musical selections of your choice as vividly as if the artists were performing them right at your own piano.
How does the modern player system technology work?
All electronic components (solenoids that drive the keys, optic sensors, processor, power supply, wifi)  are hidden inside the piano, control all aspects of playing – from the keys to the pedals which move to the music.  Your piano is playing itself, creating a sound-experience which can be described as the musical equivalent of "high definition," enchanting every listener. Since the piano music is actually played by an acoustic piano, you get a real live sound of a piano and not just a reproduction by a speaker system. Please note, some albums have accompaniment (instrumental or voice) and therefore use a speaker system under the piano (or your house stereo, depanding on configuration) to reproduce that accompaniment.
The player system is operated using a device of your choice, whether it is a front/side mounted controller, iPad, iPhone, iPod or android device. You can download music (special Midi files) to your iTunes (Mac or PC) or install a dedicated PianoDisc app or QRS app that has pre-loaded music. iPad or Android devices are the best choices nowadays and give the most convenient way to operate a modern player system.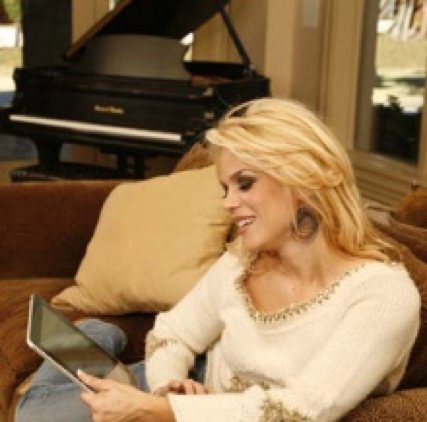 The system will seamlessly integrate into your other home audio and video systems, so you can watch the famous pianist on your home HD TV while his music plays live on your piano. These fabulous video performances are available in high-definition video format.
Entire music repertoires  including numerous award-winning artists, Grammy winners, Top 10 chart artists and winners of international piano competitions are at your fingertips, controlled by your choice of iPad, iPhone or Android,  tablet–whatever device you decide on. And there will be a technician to help you set up and educate the user in every nuanced step.
The system's full wireless control eliminates the need for a traditional remote or CD box which characterized player piano systems in the past.
What are most popular Player Piano Systems?
The major players today in the Player Piano industry are the IQ Intelligent Player System by PianoDisc, and the QRS PNO3 Technology. For simplicity's sake, I'll call them PianoDisc player system and QRS Pnomation. The similarities in the two systems are many.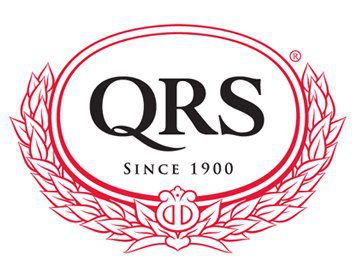 What kind of piano do you need to have?
Both the QRS and the PianoDisc player system can be added and installed in any piano, upright or grand, of virtually any size, style or make, new or used, turning them into modern player pianos. Both systems are retrofit to upgrade an existing system in an older piano. Both systems are designed similarly with computer-activated solenoids and plungers which move the keys of the instruments, properly integrating sound and action. Please keep in mind, your piano should be well regulated to get the full potential of expressions, dynamic range and quite playing that modern player system can offer.
How difficult is it to learn and use the system?
User friendliness is built in to both systems. Since you operate off a Wi-Fi signal, the systems can be used within that range, controlled by whatever choice of device – iPad, iPhone or Android, tablet, or just a web browser–whatever you decide on. The way you play, pause, adjust volume, etc. on any normal stereo system is the same overall idea with the player piano systems. There are interfaces to your computer or music playback equipment, making it effortless to do what you want.
How do you get the music?
The libraries of music are stored either on board (QRS) or on a device of your choice (iPad, Android etc.).  On the QRS system, the music can be unlocked  through song purchases made on the QRS website, or through the interface itself when connected to the internet. The music can be customized via playlists. PianoDisc has an online music store with thousands of choices in every category as well. The new PianoDisc app lets you automatically download purchased music and store/organize it within the app. Both systems accept standard midi-file free downloads from the internet. Both systems feature the ability to stream songs and videos via YouTube directly to your device for free.
Are there differences in the music libraries available on these systems?
This is one of the major differences in these two brands of player systems.
QRS boasts one of the largest music libraries in the world, with over 45,000 titles in over 3,000 music albums in every genre. However, QRS was famous in the beginning of the 20th Century for producing and manufacturing paper piano rolls for those original 1920's and 1930's  player pianos. As the industry progressed, and they went into the electronic player systems (then named QRS Pianomation) they had warehouses full of old piano rolls and re-mastered them into an extensive library of singles. So while they have a huge list of individual songs to buy, alas, they are many titles from the early 20th century.
PianoDisc iQ system is a recent entry into the piano player world, and has the advantage of starting with state of the art technology and is not shaped by existing music catalogs or older technology of any kind. PianoDisc player's thousands of albums to choose from could be argued to be more contemporary.
PianoDisc pianos has a growing selection of original video performances enabling you to watch a pianist play live in concert via video, integrated with your piano.
QRS offers similar performances on their Qsync3 .
Are PianoDisc music files compatible with PNOmation music files?
No, the systems are not compatible, neither system speaks to the other.
Can the player piano equipment accommodate lessons, recordings and playback?
Perhaps you're a student, a composer or a performer and would like the electronic assistance of a MIDI playback system.  Both the QRS and the PianoDisc player allow real time pianist recordings and stereo system audio integration.  Lessons can be enhanced because both systems can record process and duplicate position feedback of the keys' movements to improve the student's accuracy and performance.
PianoDisc iQ system uses its ProRecord to record the piano via no-contact optical sensors and store either on the newly released ProRecord APP or to a USB device. Besides presicely recording movements of each key, the system also supports damper and soft pedal recording (including half-pedaling). If you get an option of PreRecord, your piano can become a synthezier  (128+100 instruments plus 12 drum sets). With an optional QuietTime, piano can be completely muted and you can use headphones to practice without disturbing anyone.
PianoDisc allows networked lessons, performances and recordings to be seen and heard via a TV monitor, iPad or computer screen.
QRS Pnomation uses its PNOscan Studio hardware to accomplish all the same functions.
What happens if the technology changes? Will the system be obsolete?
Both QRS and PianoDisc are mindful of this issue.  They have built-in compatibility to insure that their systems remain relevant and upgradable as the technology of their player systems continues to evolve.  They both provide hardware and software updates as needed, so that once purchased, a system would only need to be tweaked for changes.  Of course, in this fast-moving world of technology, there is no way to predict what might be invented in the future, but these specialists in player pianos are likely to be spearheading such innovations, and will always seek to include current owners in ongoing upgrades.
Both PianoDisc and QRS feature a well developed solenoid system, which once installed, should not need replacement for 8-10 years. There have been releases where you can upgrade processor units (when PianoDisc released the iQ HD update or the new edition of PNOmation) and other add ons allowing customers to stay current and compatible with latest technology.
What's the cost to install or upgrade a PianoDisc or QRS system?
If you're buying a new piano or if you want to install a player system into your old piano, or perhaps you just want to upgrade an existing player system to the new technology—the PianoDisc player system costs as well as the QRS costs are going to vary, job by job, depending on what needs to be done.  There are also optional add ons that customers sometimes want, and so defining costs is difficult.  But if you want to look at a thumbnail of basic costs, the PianoDisc cost and the QRS cost for new installations as well as upgrades pricing stay fairly close to each other.
Let's talk about the Nuts and Bolts and Nomenclature
Both systems come with a variety of options including: auxiliary speaker hookups, volume controls, background orchestration.  PianoDisc offers a variety of apps as well. (see below)
QRS Pnomation II categorizes their features into "bundles."
The Playback Bundle – base model:
PNOmation Playback Engine – These are the solenoids that actually "play" the keys
Controller and Processor – The digital "brain" which translates electronic signals into played notes on the piano
Wi-Fi interface for network integration or stand-alone mode – This allows the operation of the piano wirelessly
Pin Light Port Extension (PLx) – Status
I/O Ports – This allows for attaching additional MIDI devices shuch as digital keyboards, etc.
USB – This is a port which allows sharing of files
Headphones – Allows the performer to listen without disturbing others
Voice Prompt feedback – Voice-Activated piano controls
IR Remote – Remote hand-held device that allows control of player piano functions
Sing-along fetures – Karaoke visual for select sing-a-long songs
The Playback and Record Bundle – in addition to above:
PNOscan II sensors and integration – Sensors under the keyboard and pedals which "talk" to the piano player's control center
Record – This allows real-time recording of one's performance
Playback – This allows playback of saved recordings
Save – Save recordings for future performance demonstrations
PNOcloud auto record, auto save and auto upload feature set – Save recordings to "The Cloud" for distributions to others and archiving
Practice and Perform capabilities – Allows performance duets
The Playback, Record and Practice Bundle:
Key stop rail – for practicing in silence (late night practice, don't wake neighbors)
PianoDisc IQ System components:
IQ Intelligent Player System with Silent Drive HD – The Solenoids and "Brains" of the PianoDisc System
IQ iPad Air – controller, view sheet music, stream radio, download, store, organize music
IQ Galaxy –Samsung Galaxy tablet with Jukebox app
IQ Flash – MP3 files from USB, SD or MMC flash memory:
Record your own performances (with optional Performance Package)
Integrated balance control for just the right mix of piano and accompaniment
1,024 levels of Playback Dynamic Expression per note
Repeat and Shuffle features let you choose how to listen to your music
Quiet time Magic Star – a wireless silent system with wireless audio option, Optimal stop bar with only minimal changes in let-off, Reliable and durable key sensor system
ProRecord IOS (available in seven languages) recording and playback
ProRecord App – Allows control of piano performances from i-Device
PD Calibrate App – Allows Fine-tuning of PianoDisc system components
PD Remote App – Allows enhanced playback and organizing of PianoDisc selections and Albums
PD Radio App – 24/7 Streasming PianoDisc Radio
The Bottom Line and Last Word
Education is the best aid in an investment of this size.  The long term pleasure of player piano systems far surpasses their cost, but in terms of value and quality, and of what will likely be most durable and stay up to date is a matter of researching your options.
Be sure and take a look at your possible uses of the system too.  It does more than play music by itself.  It can be a piano lesson tool, a composing tool, a performance tool, a video concert tool, as well as an entertainment center for streaming radio and music from many different sources.   Google the internet, watch videos and read articles.  Ask questions.
Euro Pianos Naples is available for consultation, and tries to provide educational information. We are experts in everything piano.  These links below may help in the choice of a system and aid you in education about systems, technicians and features. The more you know, the better choice you'll make.
Euro Pianos Naples is a respected distributor of European luxury musical instruments. The company's origin dates back to 1965. Euro Pianos represents world renowned brands such as Sauter, and it has recently become a manufacturer of its own acrylic instrument – The Aire. Apart from being a successful retailer, consultant, and entrepreneur organization, Euro Pianos is actively engaged in the artistic and community life of Naples, Florida as an organizer and supporter of musical events throughout the years.