Sauter Designer Upright Pianos & Grand Pianos X
The word excellence always appears in Sauter piano reviews. These luxurious performance pianos, made in Germany, feature a lush, full, singing tone perfectly suited to jazz and classical music. 
Euro Pianos Naples invites you to explore Sauter's Peter Maly pianos. These pianos are contemporary, simple, clean piano designs perfect for today's homes available in a range of exotic wood veneers and custom colors.  
Contact Us For More Information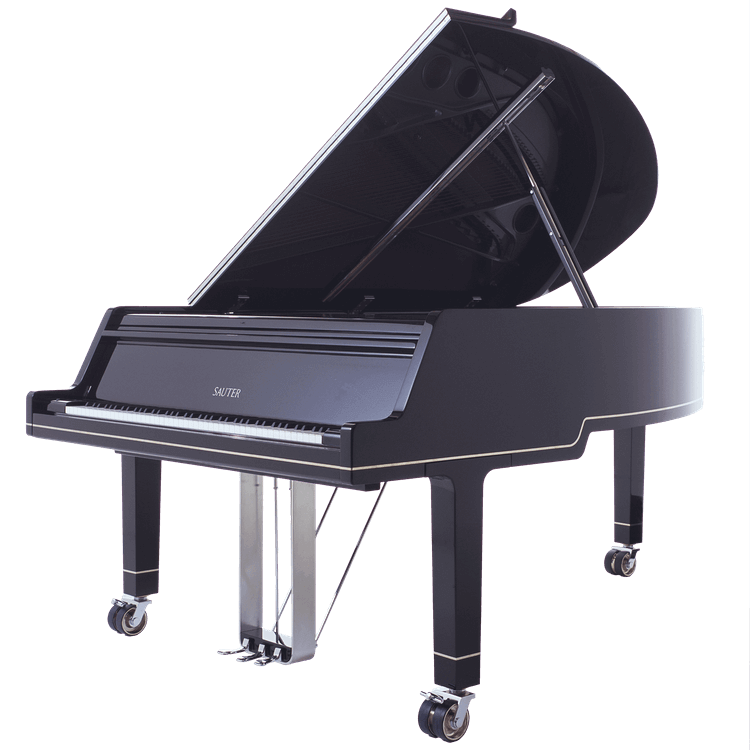 Sauter Ambiente
Peter Maly's surprising addition of stainless steel banding along with subtle modifications to the shape of the legs and the lid, have resulted in a most perfectly modern Art Deco grand piano. This piano is hand built in Germany by Sauter, the world's oldest piano manufacturer.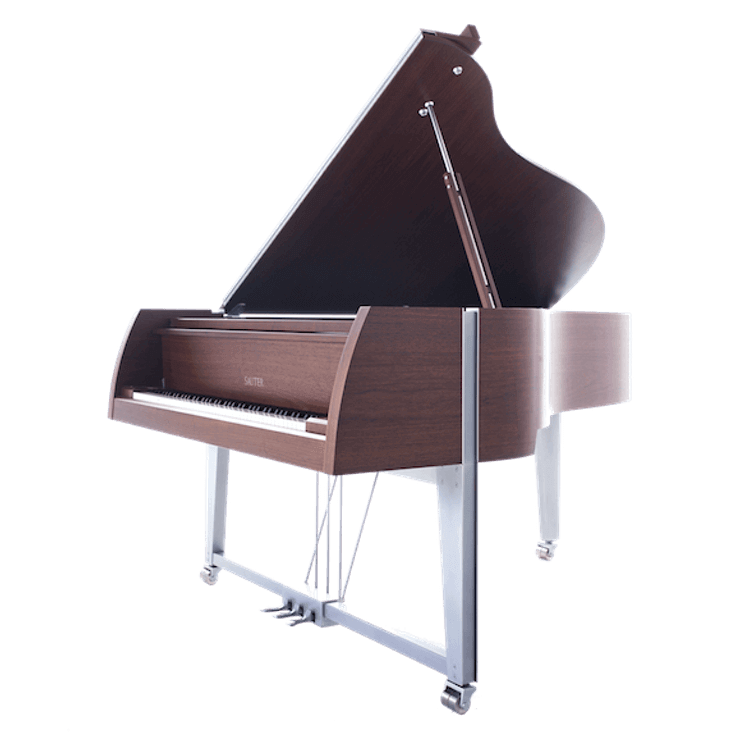 Vivace 
In designing Vivace, Peter Maly creates a visual twist with highly visible industrial steel components. He's taken a traditional grand piano and added stainless steel front legs and a rim embedded with stainless steel squares. A juxtaposition that works!  Vivace grand pianos are hand built in Germany by Sauter, the world's oldest piano manufacturer.
PURE Cayenne
Finished in a custom Cayenne color, this striking upright piano is perfect for compact urban living.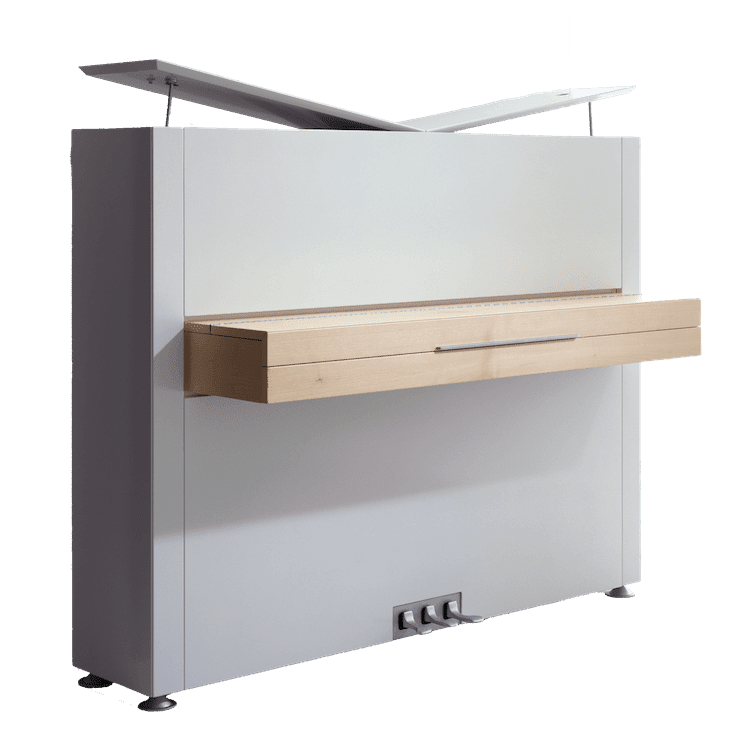 Sauter Pure
Perfectly embodying contemporary concepts of simplicity, functionality and glamour. Pure is a sleek designer upright piano designed by Peter Maly for Sauter.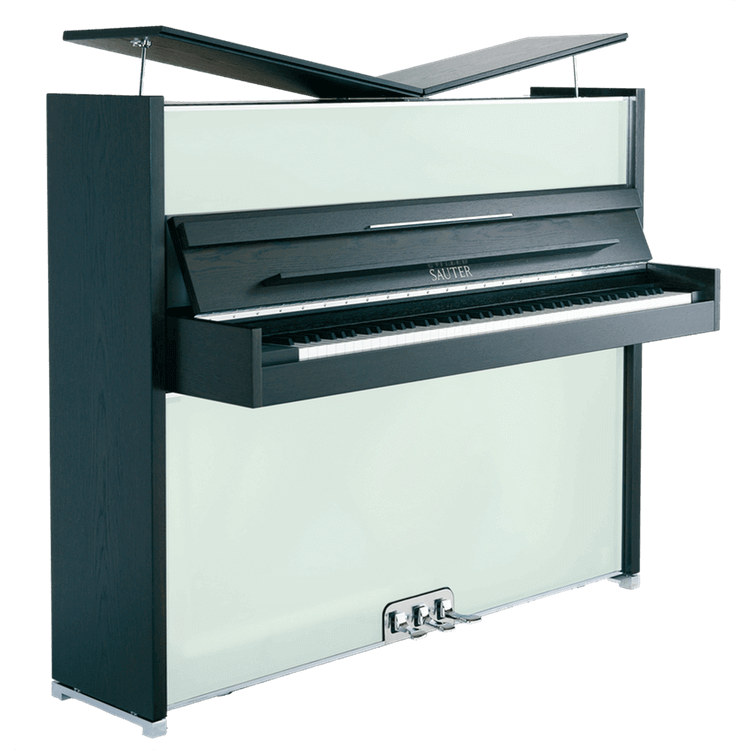 Sauter Vitrea
Deceptively simple, this modern hybrid of glass and wood. Vitrea, by Peter Maly, is available in a myriad of colors and exotic wood veneers.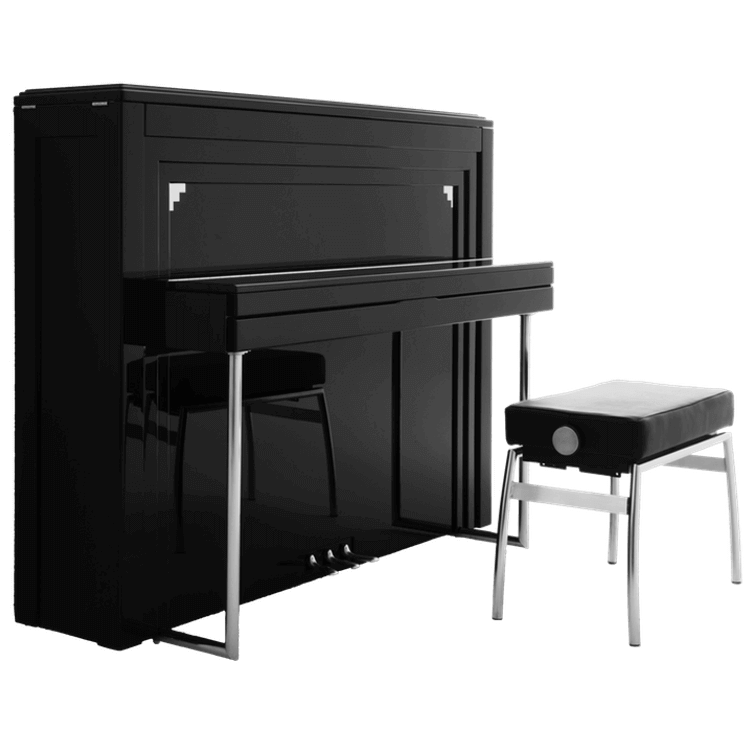 Sauter Artes 
Artes upright piano designed by Peter Maly perfectly incorporates classic elements of the Art Deco period. This beautiful piano is hand made by Sauter in Germany.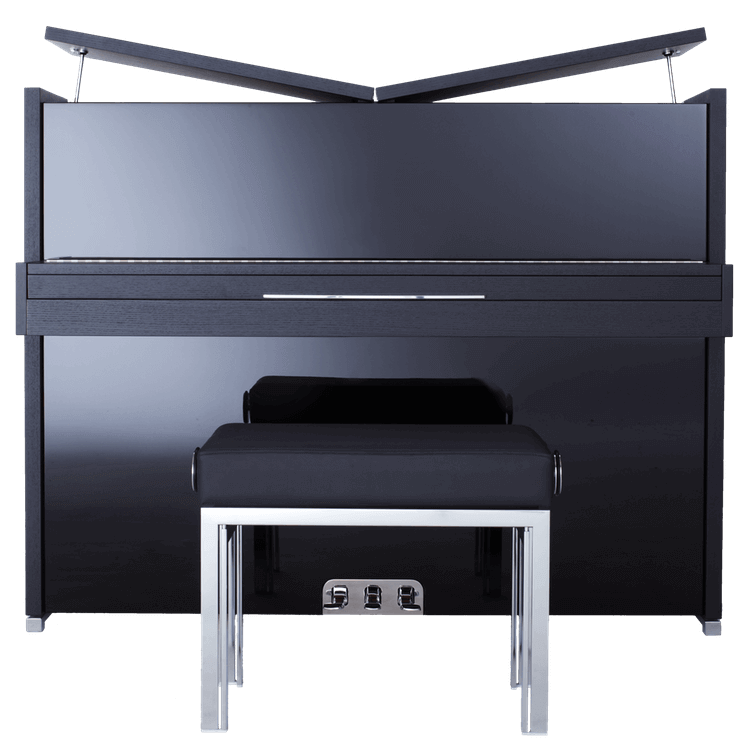 Sauter Concent
Are you searching for a contemporary upright piano? Consider the cubic, clean and quietly elegant Sauter Concent.  Hand made by Sauter in two sizes.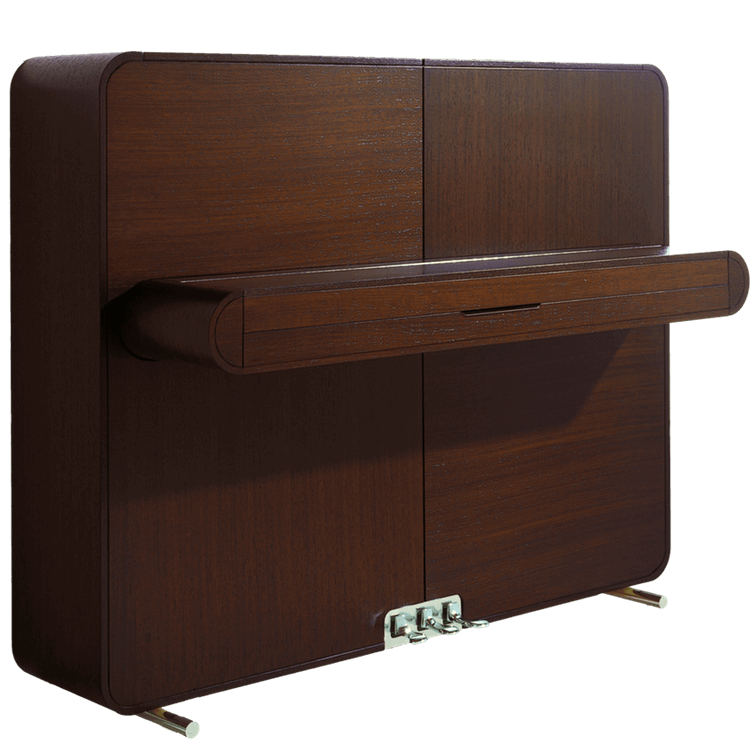 Sauter Rondo
Encapsulating the concept of edge lessness in a sleek and modern way, Sauter's Rondo piano is at once stylish and whimsical.
Sauter Accento
With the superb craftsmanship Sauter is known for, the Sauter Accento piano is a beautiful Peter Maly design in monochrome or two tone, with or without legs. Created in celebration of Sauter's 20-year relationship with Peter Maly.
You May Also Like