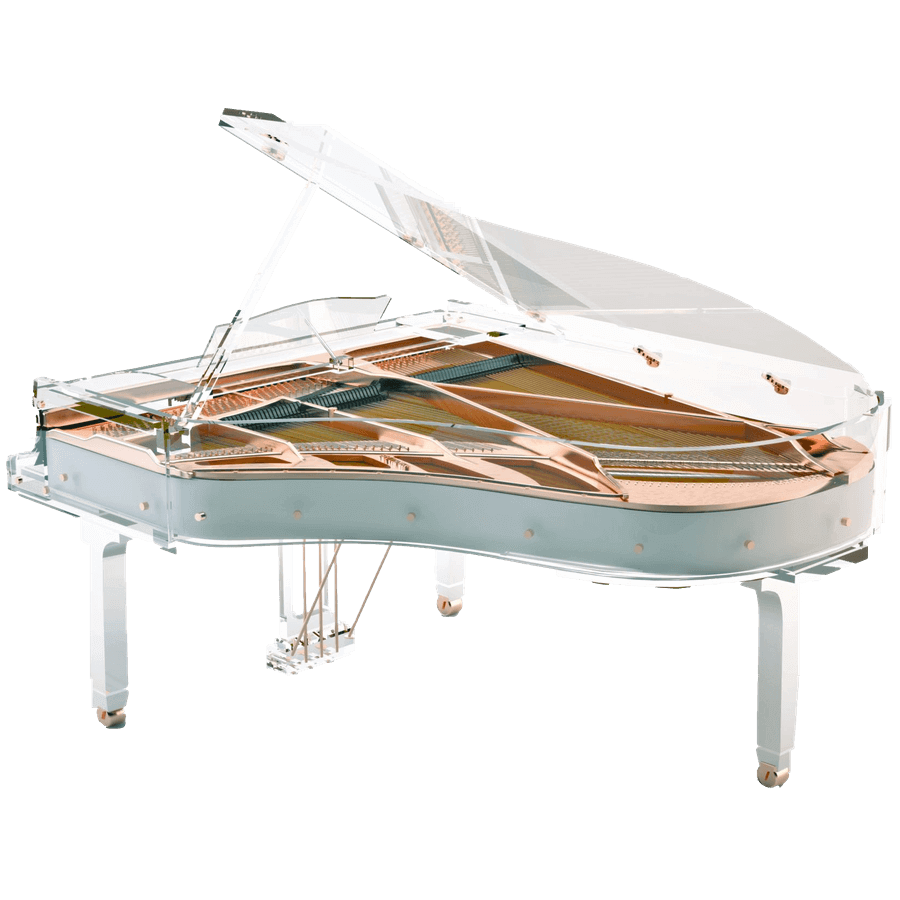 Bluthner Lucid Elegance Transparent Piano 
Design your unique Bluthner Lucid Elegance piano with the help of Euro Pianos. Opt for invisible wireless player system for ultimate entertainment system. Each Bluthner Lucid piano is built using highest quality acryl and components from high-end Bluthner line of pianos.
Transparent Piano designed and built by Bluthner
From the piano builder with a century-and-a-half tradition of innovation and excellence comes the most cutting-edge and visionary reincarnation of the instrument – Bluthner Lucid Elegance. The entire body of the piano is realized in reinforced plexiglass exposing the beauty of what is within. Customizable with different veneers and iron frame coatings the look of your Bluthner Lucid Elegance will be born of your desires and imagination. From ebony or exotic burl veneers on the side panels to rose gold or chrome finish of the frame the semi-transparent Lucid Elegance will be uniquely yours.
The addition of LED illumination of the inner and outer rim of the piano case will add a touch a magic and transform your interior into real-life Neverland. Bluthner Lucid is where tradition and know-how of piano-making meet the vision of the future using new materials and latest technologies to make what seemed impossible just yesterday a beguiling reality of today. 
Make an unforgettable statement with Bluthner Lucid Elegance which breathes a new life into traditional familiarity of a grand piano is to be.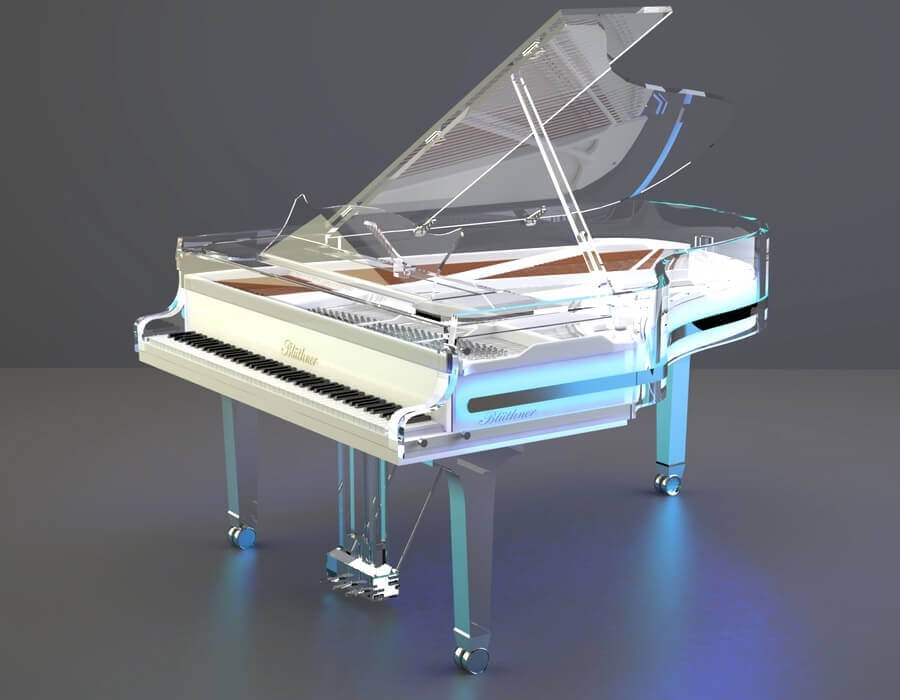 Dimensions:
Available in several sizes
Baby Grand – 5'4″ | Parlor Grand – 5'7″ | Professional Grand – 6'1″ | Music Room Grand – 6'9″ | Semi-Concert Grand 7'7″
Available Colors (body/rim):
customization available
Hardware: Chrome, Brass, Rose Gold
Price: Please Inquire 
Availability: Special Order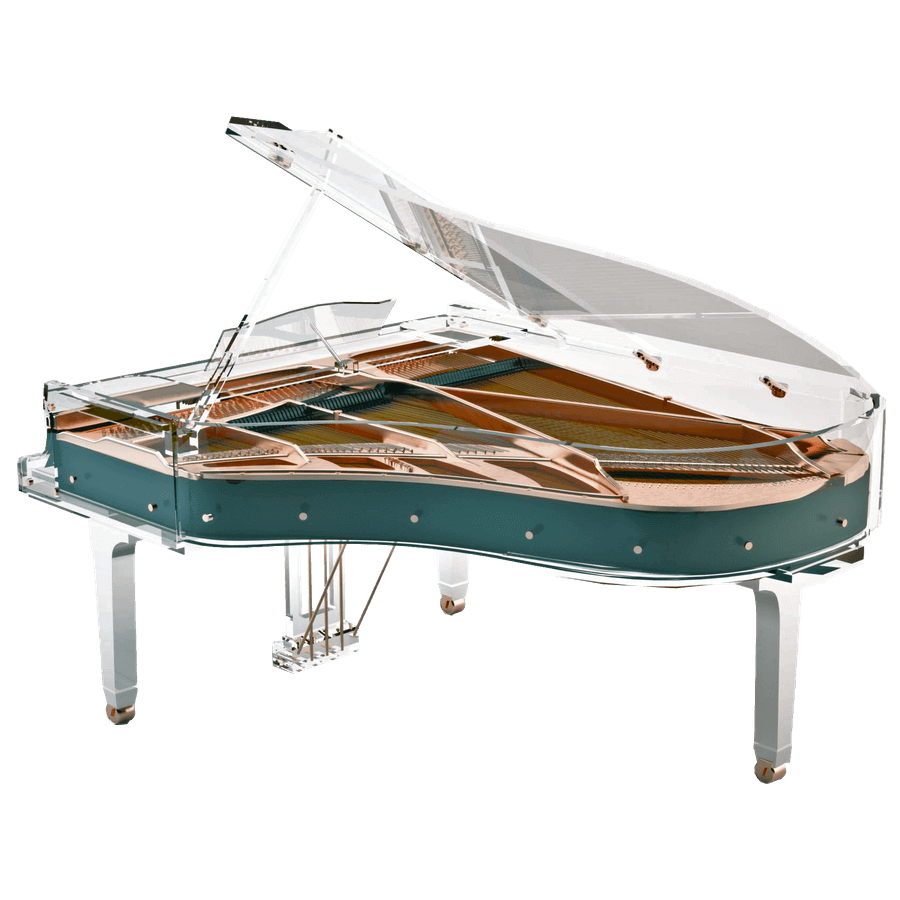 Bluthner Lucid Elegance in black is a classic and very different statement. The contrast interplay of the transparency of lucite and richness of ebony marry tradition and innovation in the bold yet sophisticated fashion. The chrome frame will give it a cooler, more contemporary allure while the classic gold frame will bring out the warmth and depth of the familiar grand piano appearance while remaining unapologetically daring. 
The exotic burl or a custom hue of your choosing in high-gloss polyester will create unique and unforgettable appearance of your Bluthner Lucid Elegance to match any element of your interior.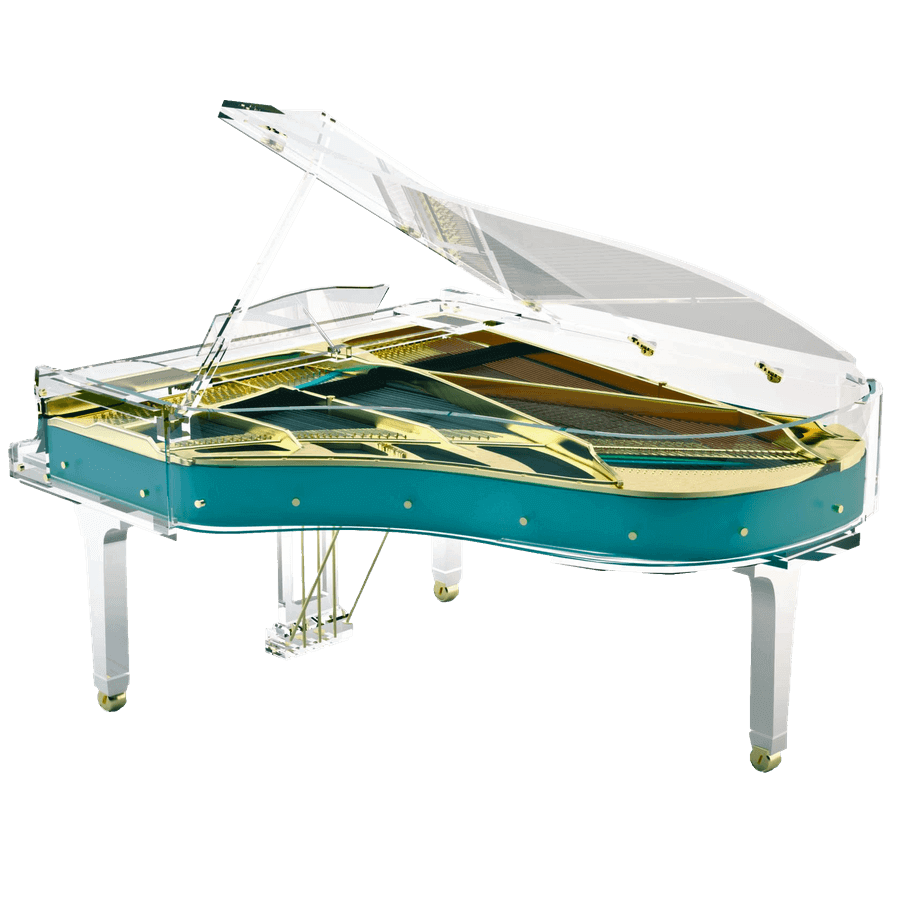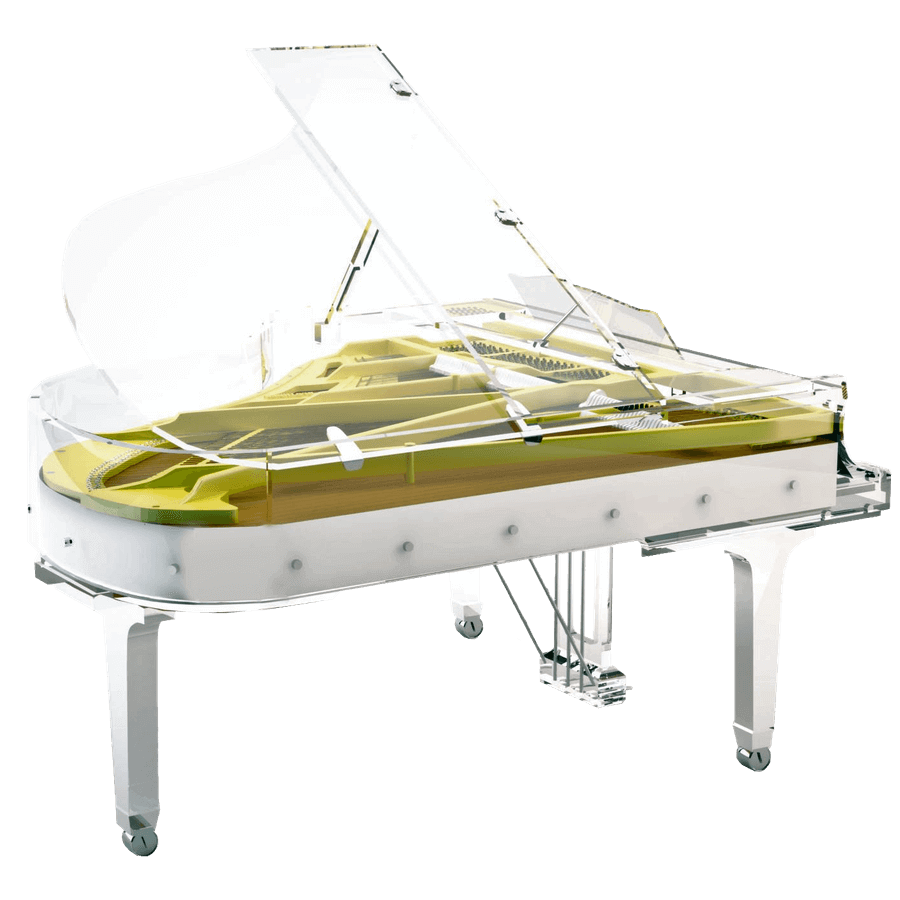 The effervescence of Lucid Elegance in white will turn any interior into a modern day Versailles. The custom color of the metal hardware and frame will transform the look from all-white romance to bold glamour of rose gold. 
This stylistic merger of your piano with your home will be the music for your eyes when the piano is silent. The LED illumination option momentarily transforms a familiar shape into ethereal glowing dream-of-a-piano that beguiles all senses.