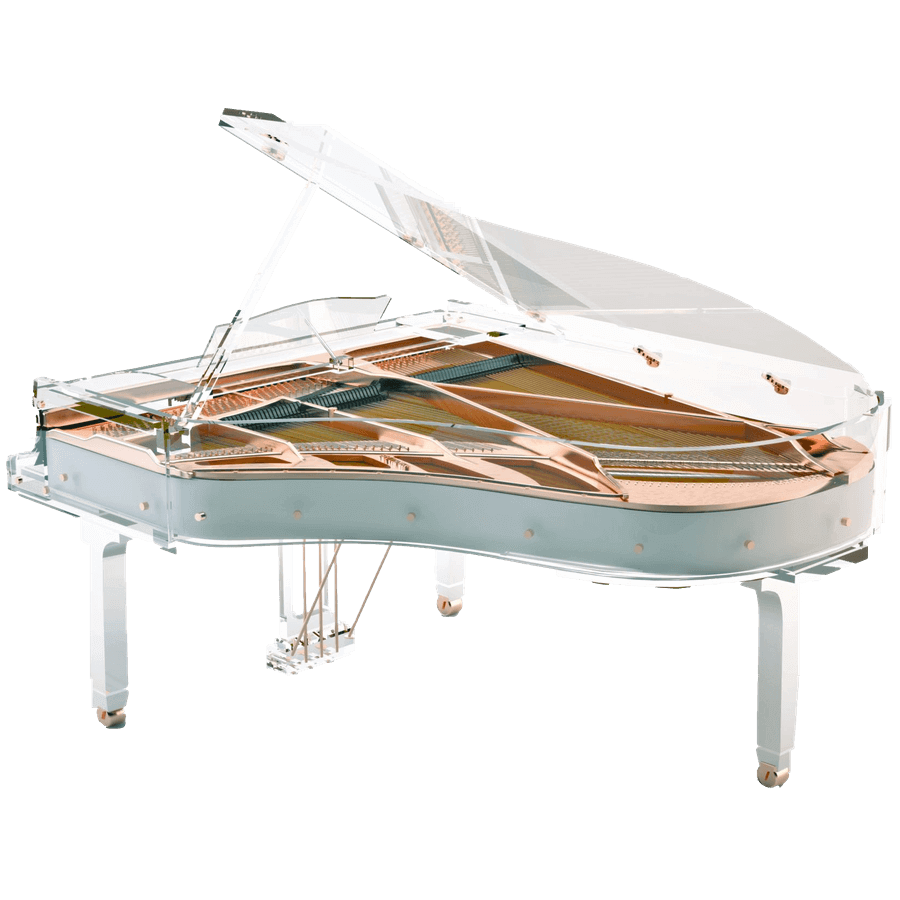 Bluthner Lucid Elegance Semi-Transparent Piano 
Customize your Bluthner Lucid Elegance piano with the help of Euro Pianos. Create the ultimate entertainment system by adding an invisible wireless player system. Each Bluthner Lucid piano is built with the highest quality German Evonik acrylic and Bluthner performance piano parts.
Semi-Transparent Piano built by Bluthner
The gleam of crystal….
From the piano builder with a century-and-a-half tradition of innovation and excellence (Bluthner was the company that engineered a piano for the Hindenburg dirigible) comes a most cutting-edge and visionary reincarnation of the instrument – the Bluthner Lucid Elegance. The entire body of the piano is realized in reinforced plexiglass exposing the beauty and engineering that lies within. Each Bluthner Elegance piano is fully customizable. A unique design born of your desires and imagination. Select from solid colors to exotic burl veneers on the side panels to rose gold, brass and chrome hardware; the sky is the limit.
The addition of LED illumination to the inner and outer rim of the piano case adds a touch a magic transforming not only the piano but also the setting. Bluthner Lucid is at the intersection of tradition and innovation. The use of the newest materials and latest technologies make what seemed impossible just yesterday a beguiling reality.
Make an unforgettable statement with Bluthner Lucid Elegance. Breathe new life into tradition.
Dimensions:
Available in several sizes
Petite Grand – 5′ | Baby Grand – 5'5″ | Parlor Grand – 5'9″ | Professional Grand – 6'3″ | Music Room Grand – 6'9″
| Semi-Concert Grand 7'8″ | Concert Grand 9'2″
Available Colors (body/rim):
Customization available
Hardware: 
Chrome, Brass, Rose Gold
Price: 
Please Inquire
Availability:
Special Order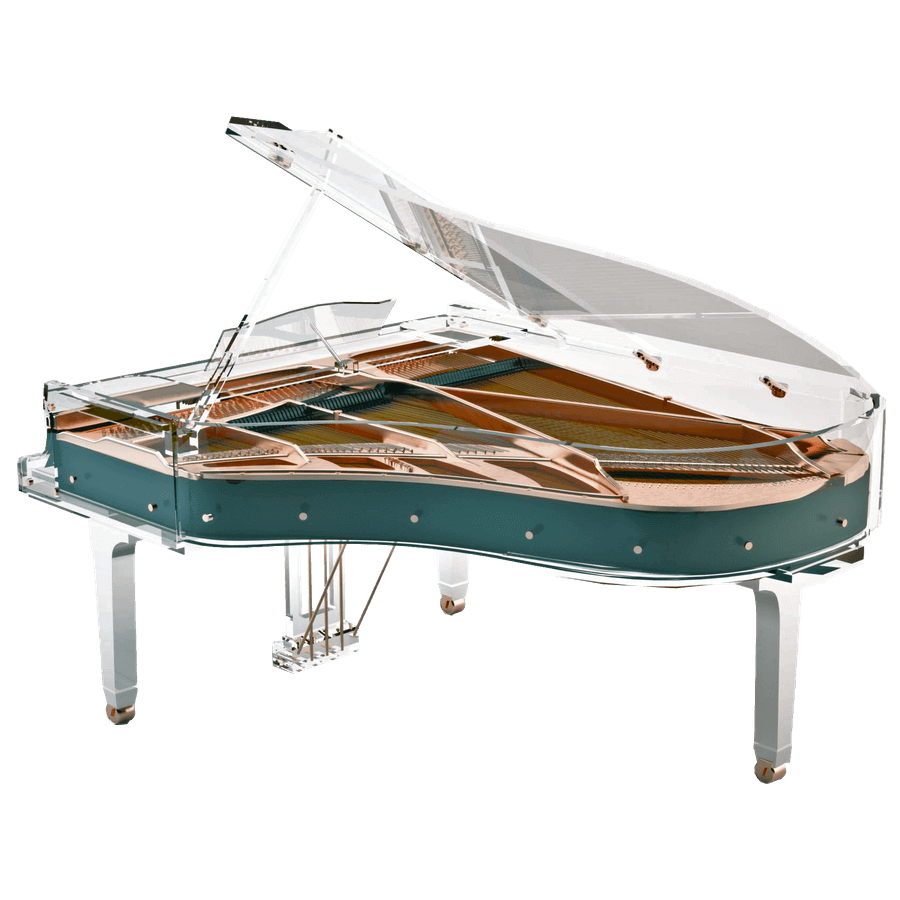 Bluthner Lucid Elegance in ebony is a classic yet very different look. The contrasting interplay of the transparency of the lucite and the richness of the ebony create a bold, sophisticated statement piece. Adding a chrome frame will give it a cooler, more contemporary allure while the classic gold or brass frame will serve to bring out the warmth and familiarity of grand piano from the past all the while remaining unapologetically daring.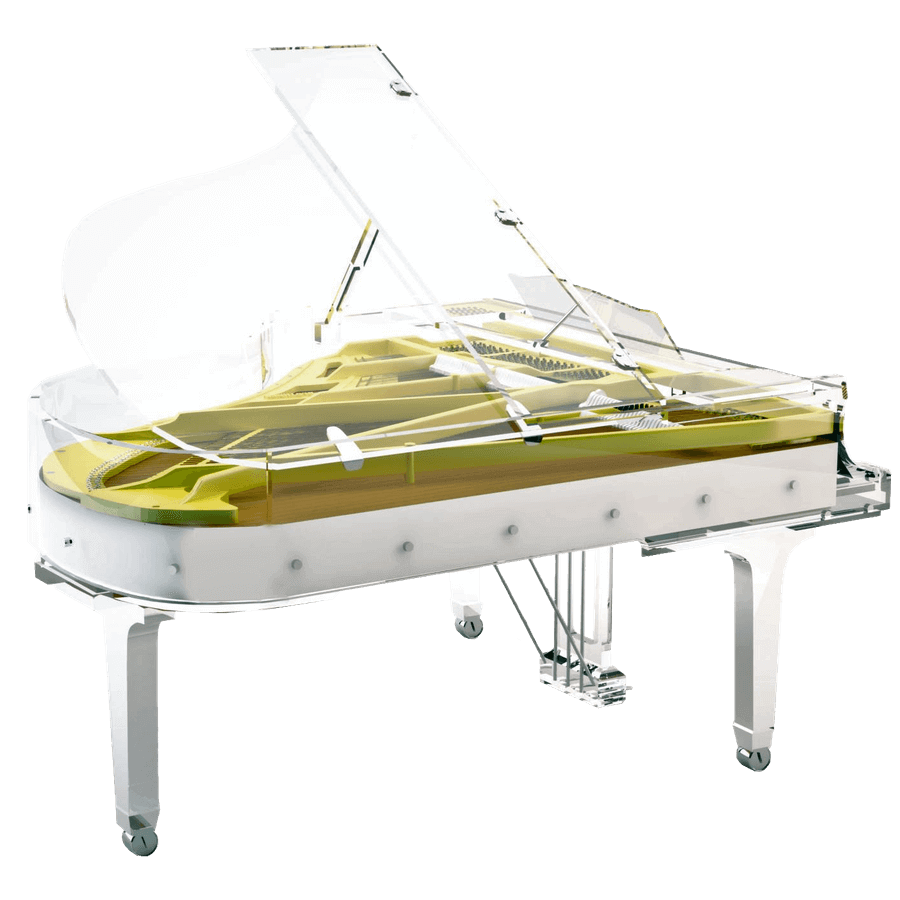 Turn any interior into a modern day Versailles with the effervescence of the Lucid Elegance in white. Add additional romance by selecting a white frame or bold glamour with a rose gold frame and hardware.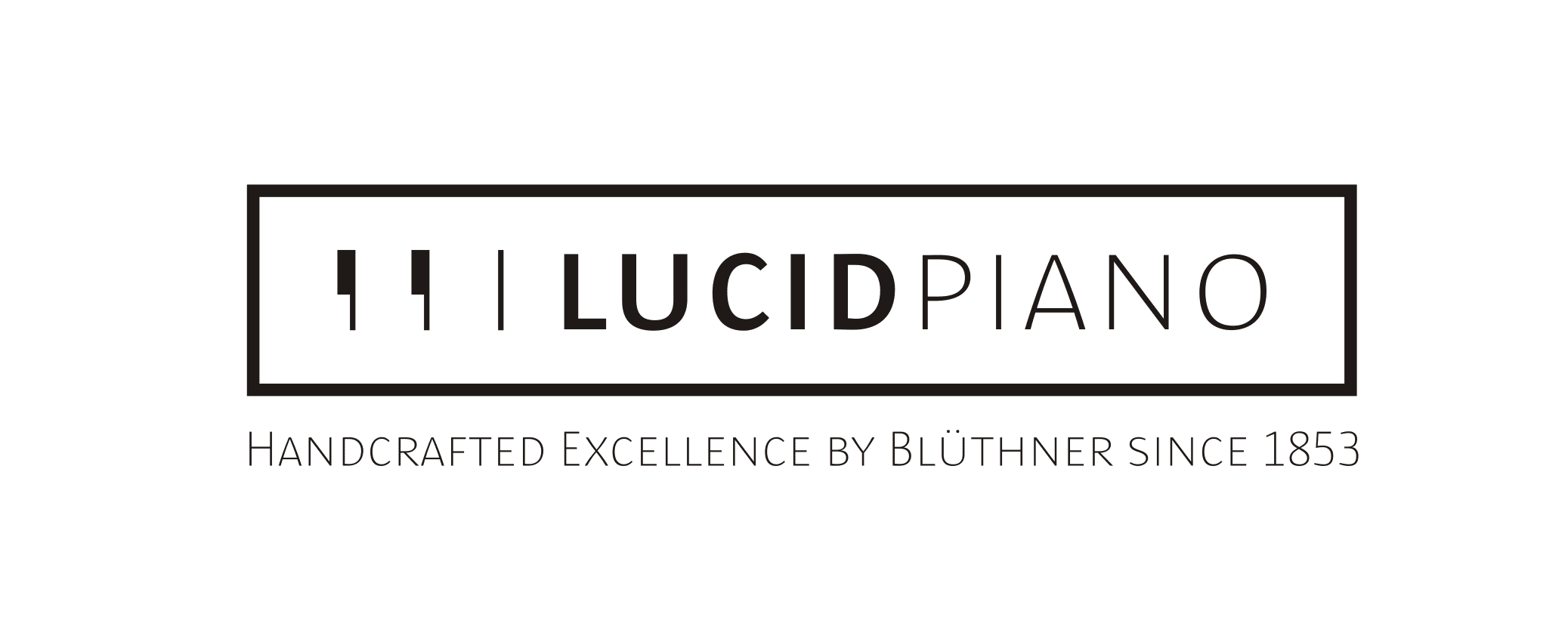 Authorized Dealer for North America