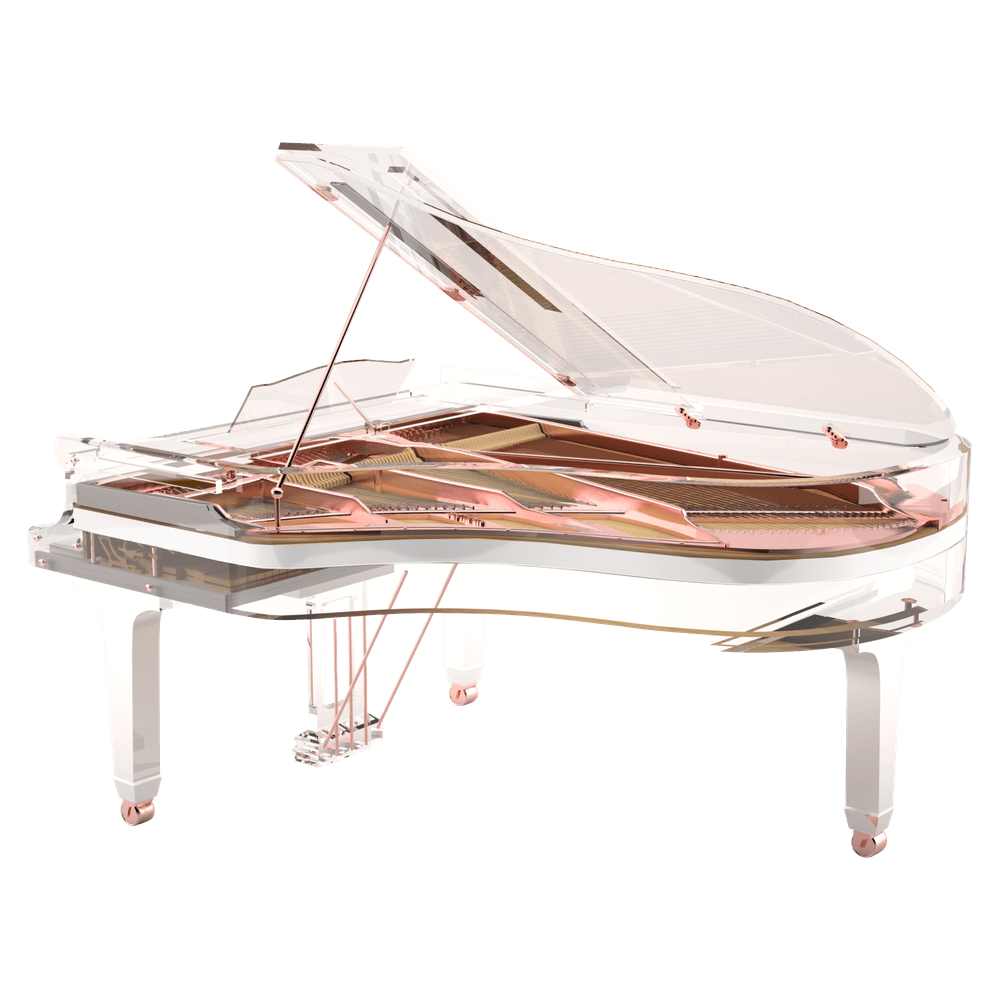 Bluthner Lucid Piano iDyllic Excellence
At once ultra modern and yet of such traditional design Bluthner Idyllic glass piano will fit naturally into a contemporary high-tech smart home but it will also deliver an unexpected touch of visionary progressiveness to a more classic interior.
Fully Transparent Piano by Bluthner
Who said that fairy tales aren't real? Cinderella has her crystal slipper but with Bluthner Idyllic we give you a glass piano. A 150+ years of expert piano building and innovation has been harnessed to realize the most dazzling vision of any piano dreamer: a transparent, glass piano that appears to be floating in the air and sparkling like a diamond. A reinforced lucite is strong enough to support a sports car yet its transparency imbues it with the quality of fantastic fragility. The precise geometry of the architecture of Bluthner Idyllic and the micro precision of the custom facets give the lucite reflective ability of crystal, thus transforming the entire piano into a rare and beguiling jewel.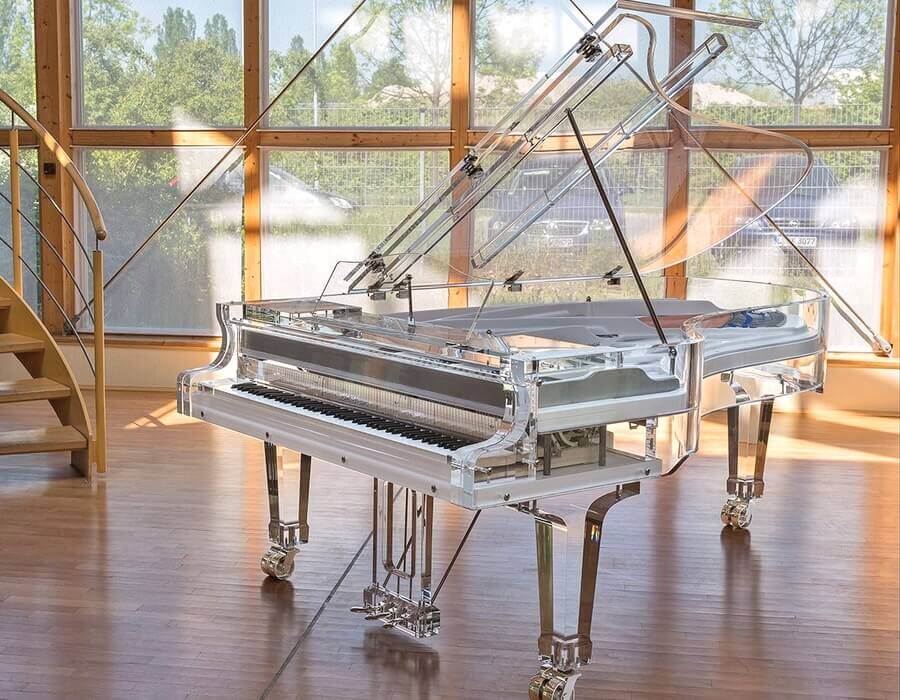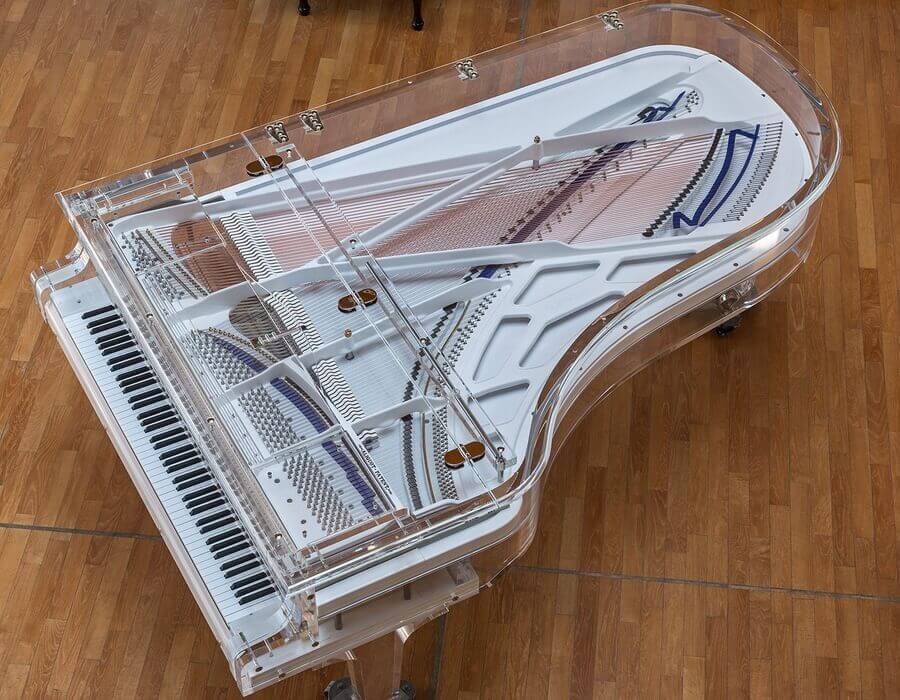 Dimensions:
Petite Grand – 5′ | Baby Grand – 5'5″ | Parlor Grand – 5'9″ | Professional Grand – 6'3″ 
Music Room Grand – 6'9″ | Semi-Concert Grand 7'8″ | Concert Grand 9'2″
Available Colors (body/rim):
Customization available
Hardware: 
Chrome, Brass, Rose Gold
Price: 
Please Inquire 
Availability:
Special Order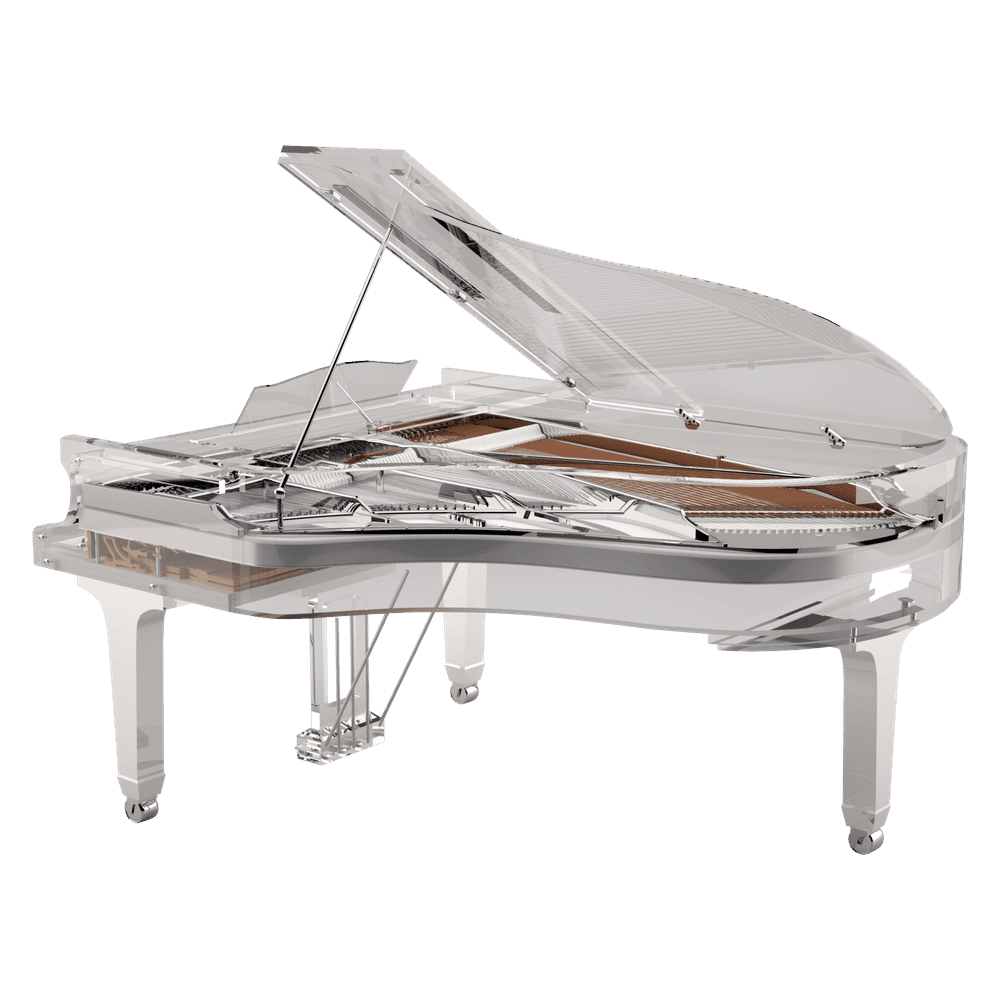 The infinite variety of the visual effect of Bluthner Idyllic rests with the surrounding environment and lighting conditions. Whether spot lit or placed near the large windows it will glow with myriad colors while the interplay of shadow and dark will render it partially invisible.
The choices of the colors and material of the iron frame and sound board finish will customize your Bluthner Idyllic to your taste and personality, complimenting the interior of your home while making a truly magnificent statement.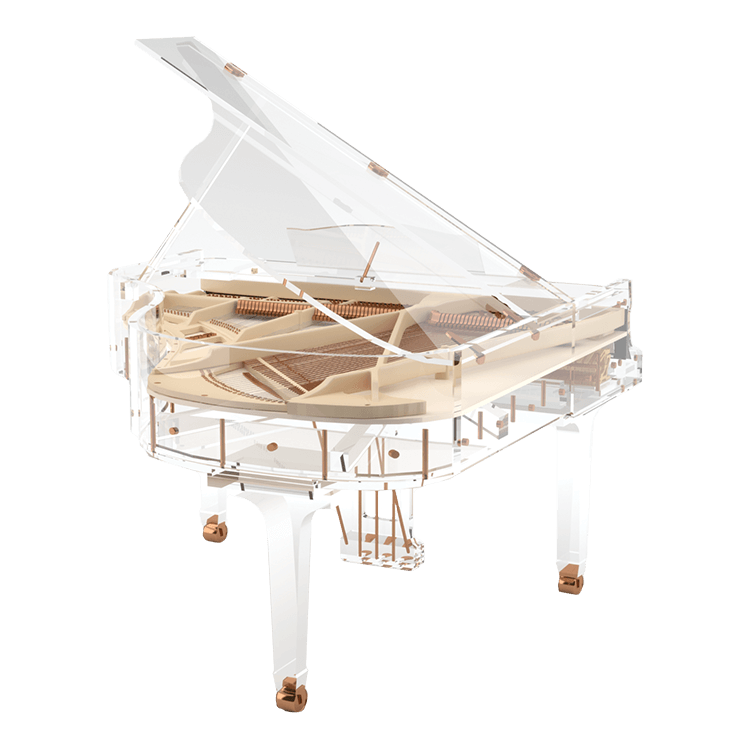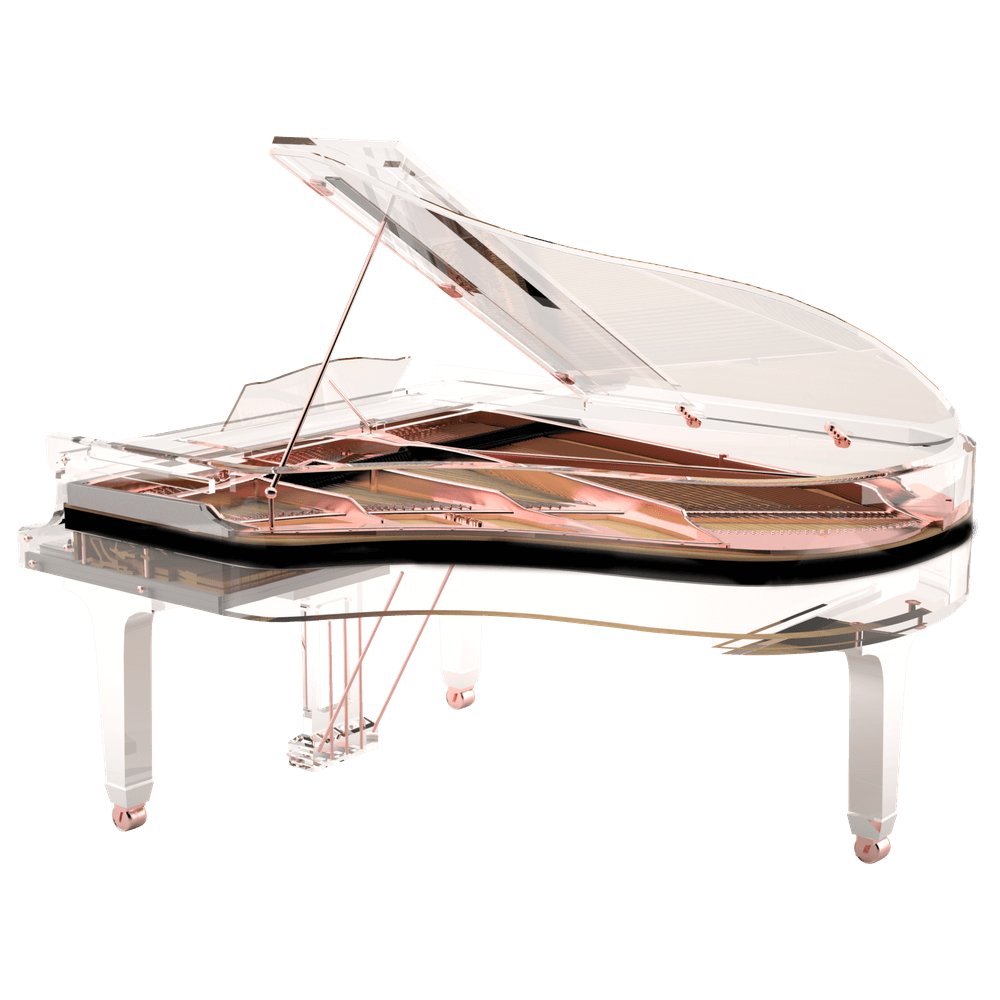 Red gold frame and black soundboard put the bold accent  on the technological element of piano's 'heart' while natural blond wood and chrome combination give the entire instrument an airy quality of lightness from the realm of the dreams.
The uniform transparency of legs, pedal Lyra and music stand lift the piano off the ground and give it the magical effect of zero gravity.
With Bluthner Idyllic fairy tale never ceases and at midnight this acrylic piano will reveal a new face of its beauty whether by candle light, moonlight or dark itself when it will vanish into the air.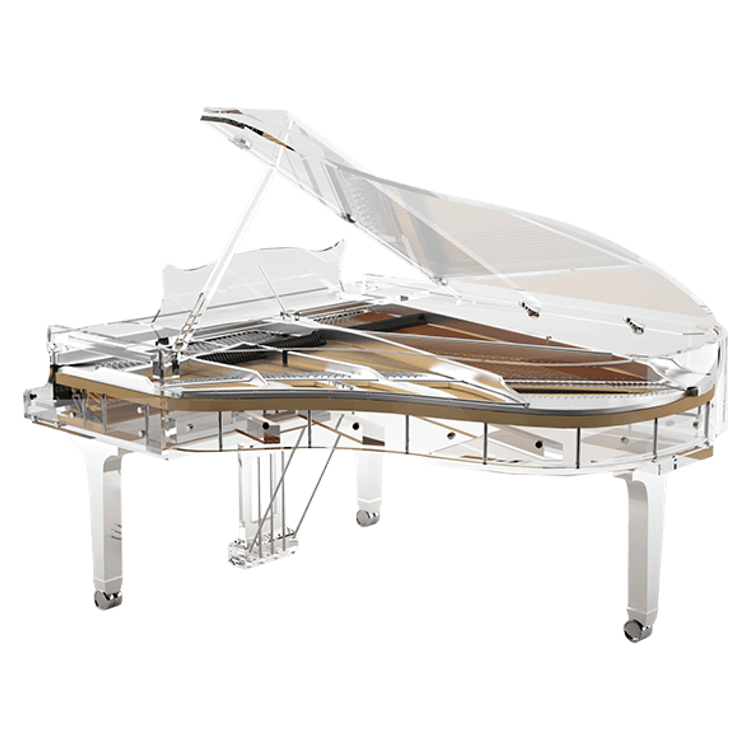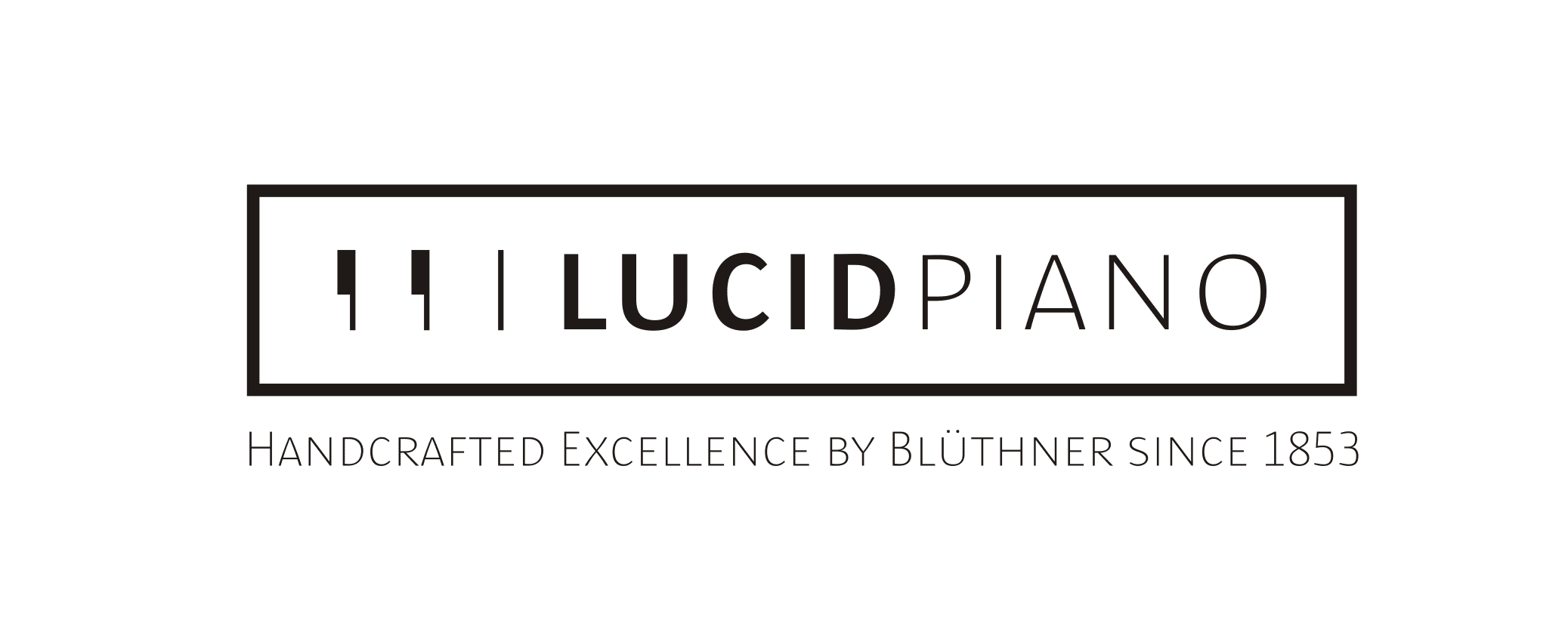 Authorized Dealer for North America