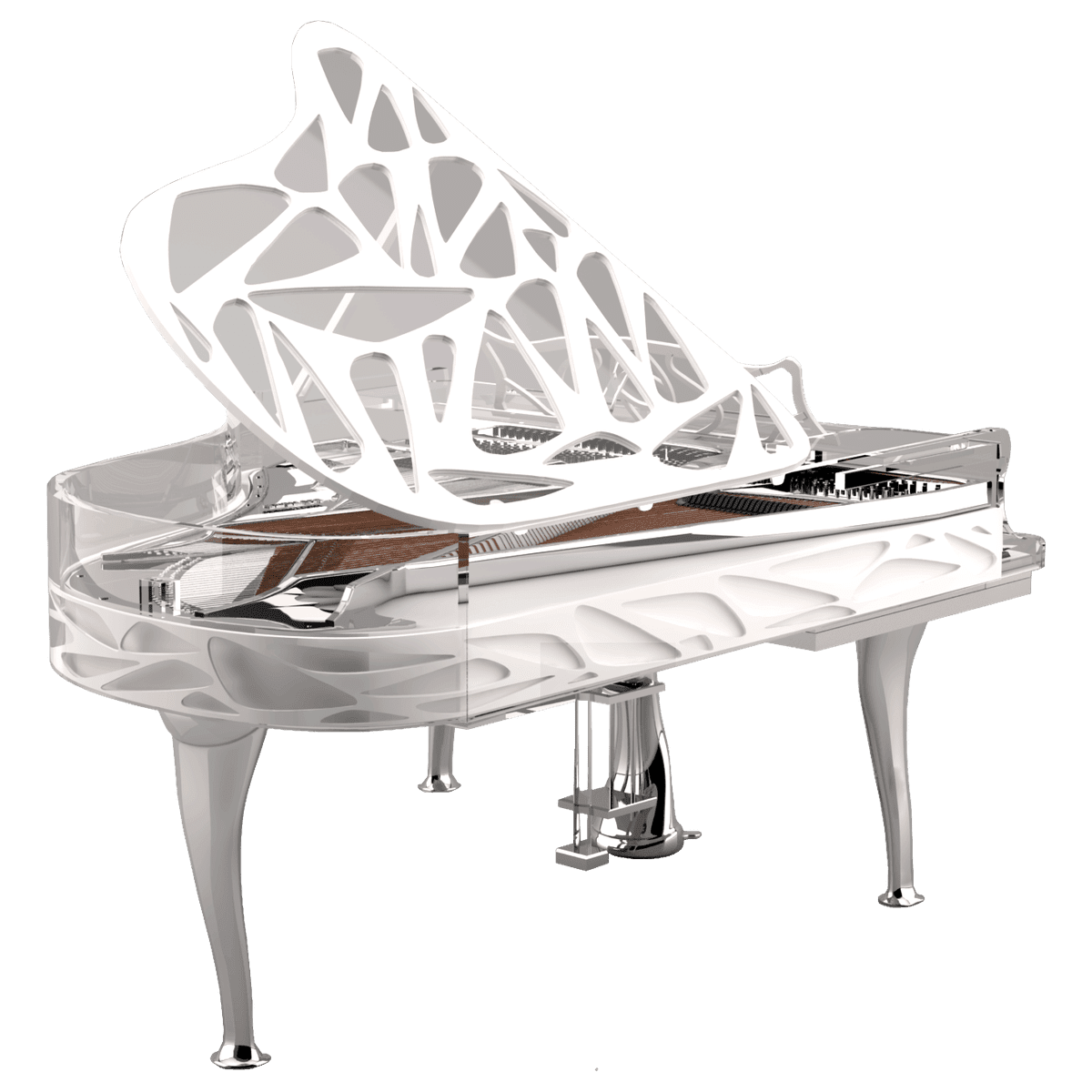 Bluthner Lucid Hive Xtravaganza
Bluthner HIVE Extravaganza is a stunning feat of engineering infusing tradition with a wild new vision. This semi-transparent grand piano features a polished wooden skeleton fashioned in the bionic structure of a bee-hive.
The legs and the pedal lyre are edgeless, plant-inspired cones curving ever-so-slightly for a, high impact look that is totally science fiction yet wholly organic.
The cutouts in the lid and the music rack unify the style of this statement-making plexiglas piano.
The black Hive Extravaganza projects a striking, almost austere geometry while the white Hive Extravaganza beguiles with a surprisingly effervescent lightness. The iron frame inside the piano and the damper tops reflect the exterior color of the piano creating a unity of form and style.
Dimensions:
Available as a 5'5″, 5'9″, 6'3″, 6'9″ and 7'8″
Optional Attachments:
PianoDisc Self-Playing Player System
Price: 
Please Inquire 
Availability:
Special Order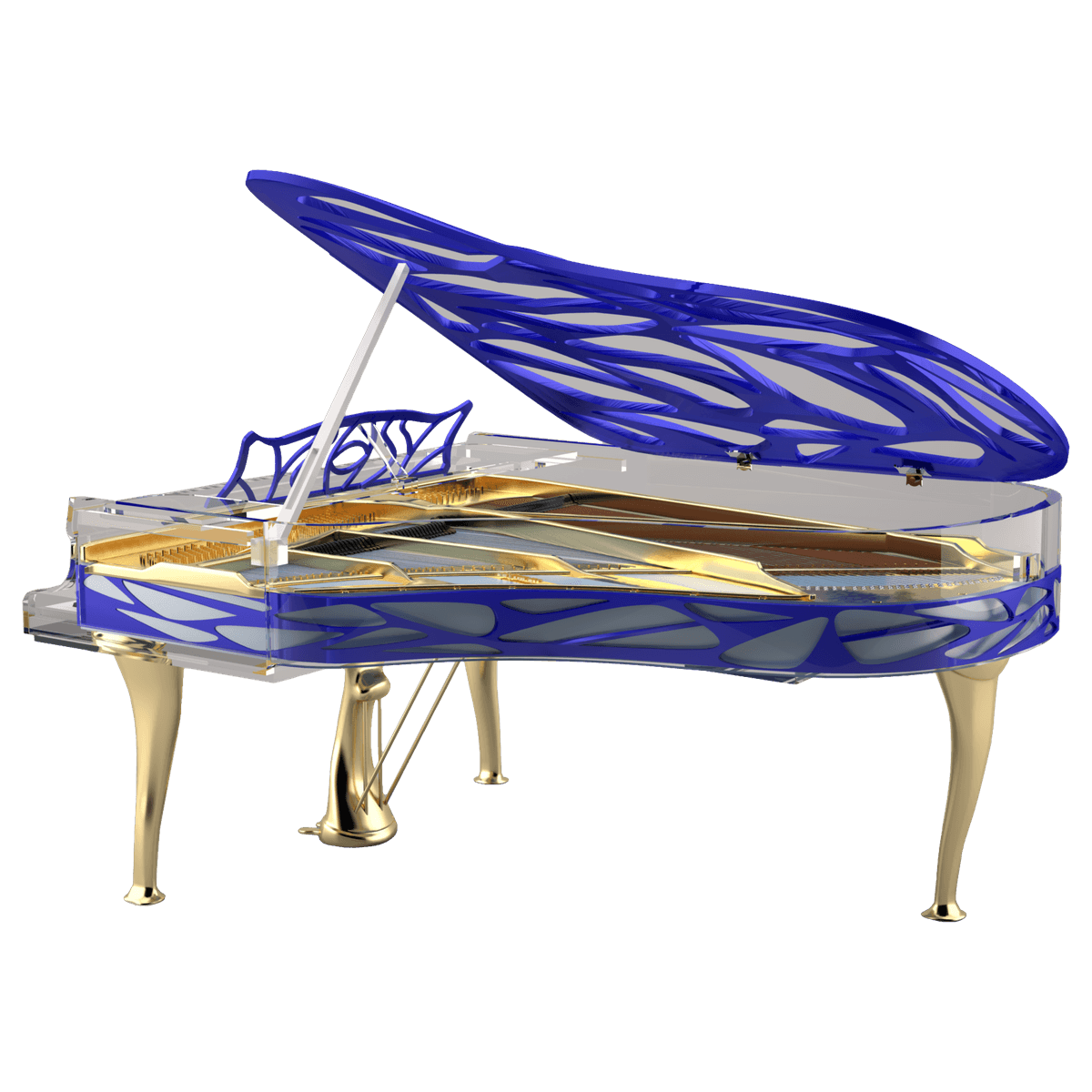 Hive Xtravaganza - Royal Blue with Gold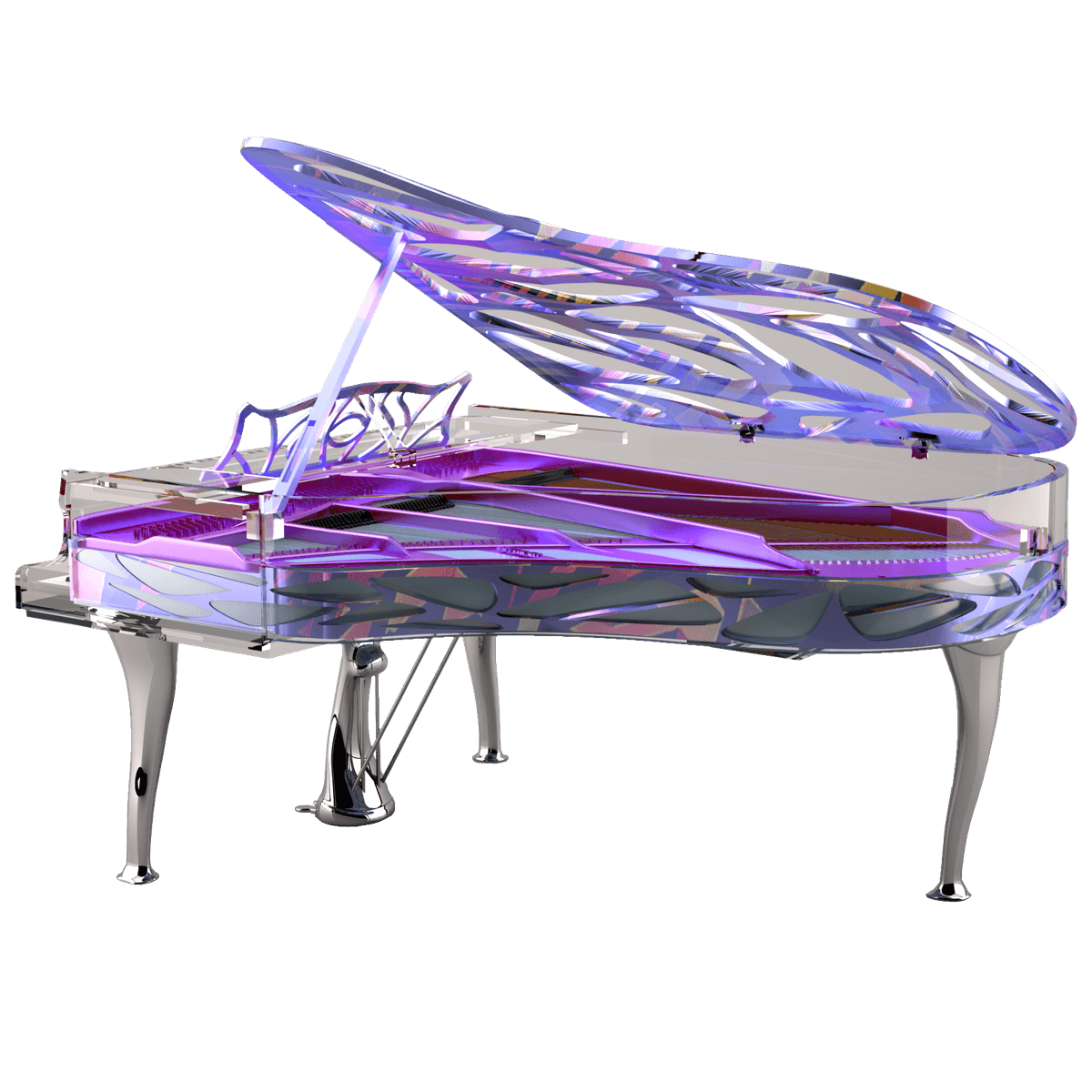 Hive Xtravaganza - Purple with Chrome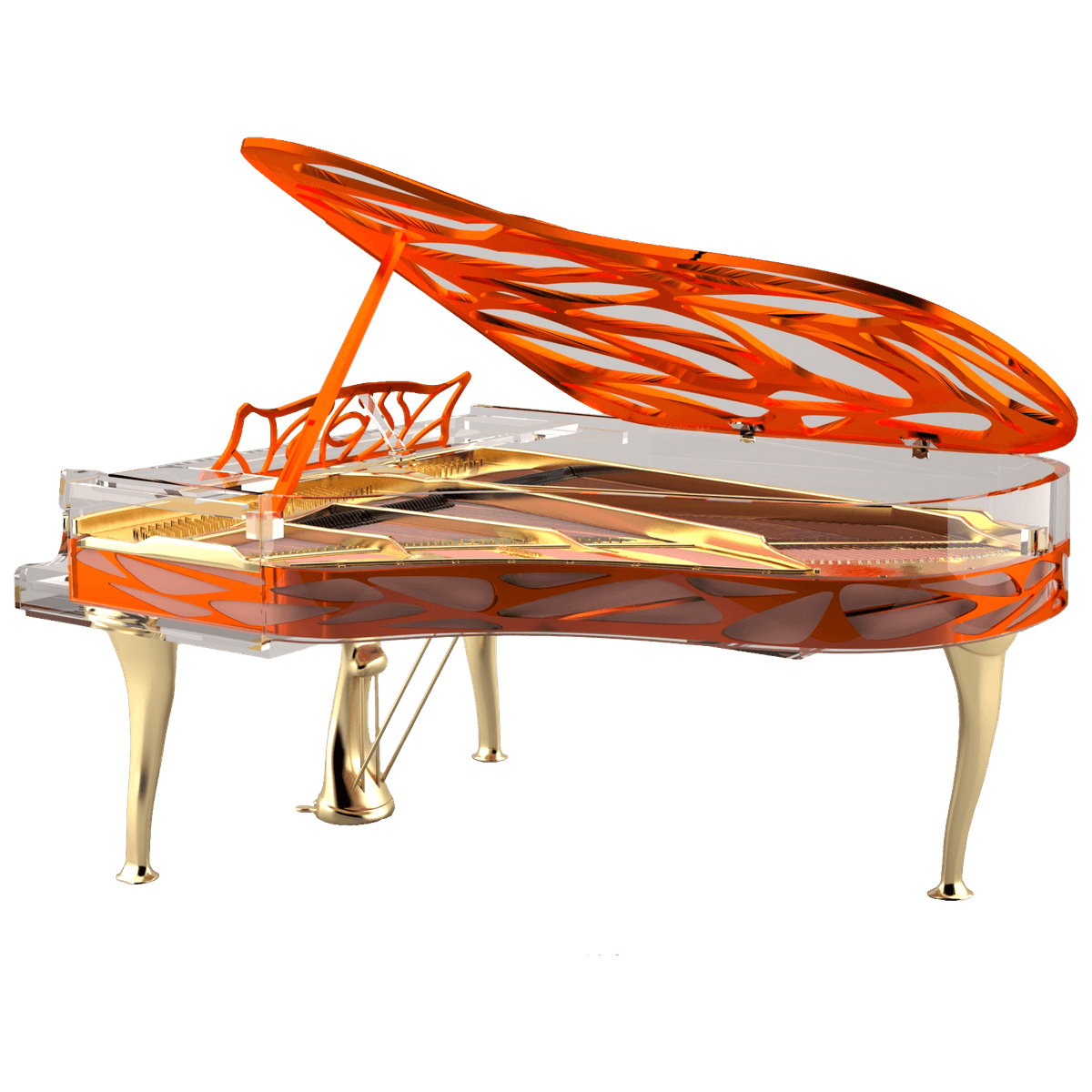 Hive Xtravaganza - Bright Orange with Gold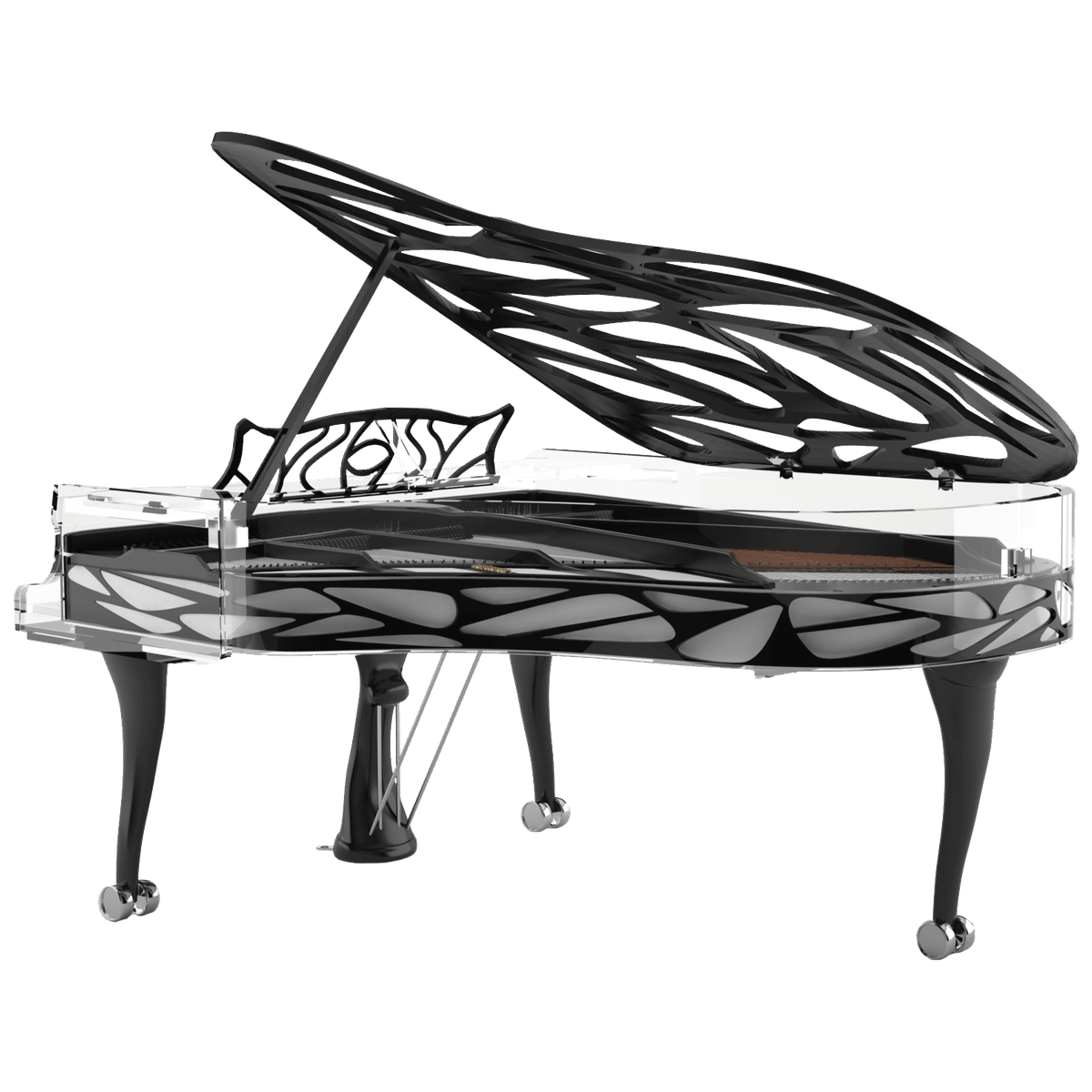 Hive Xtravaganza - Black with Chrome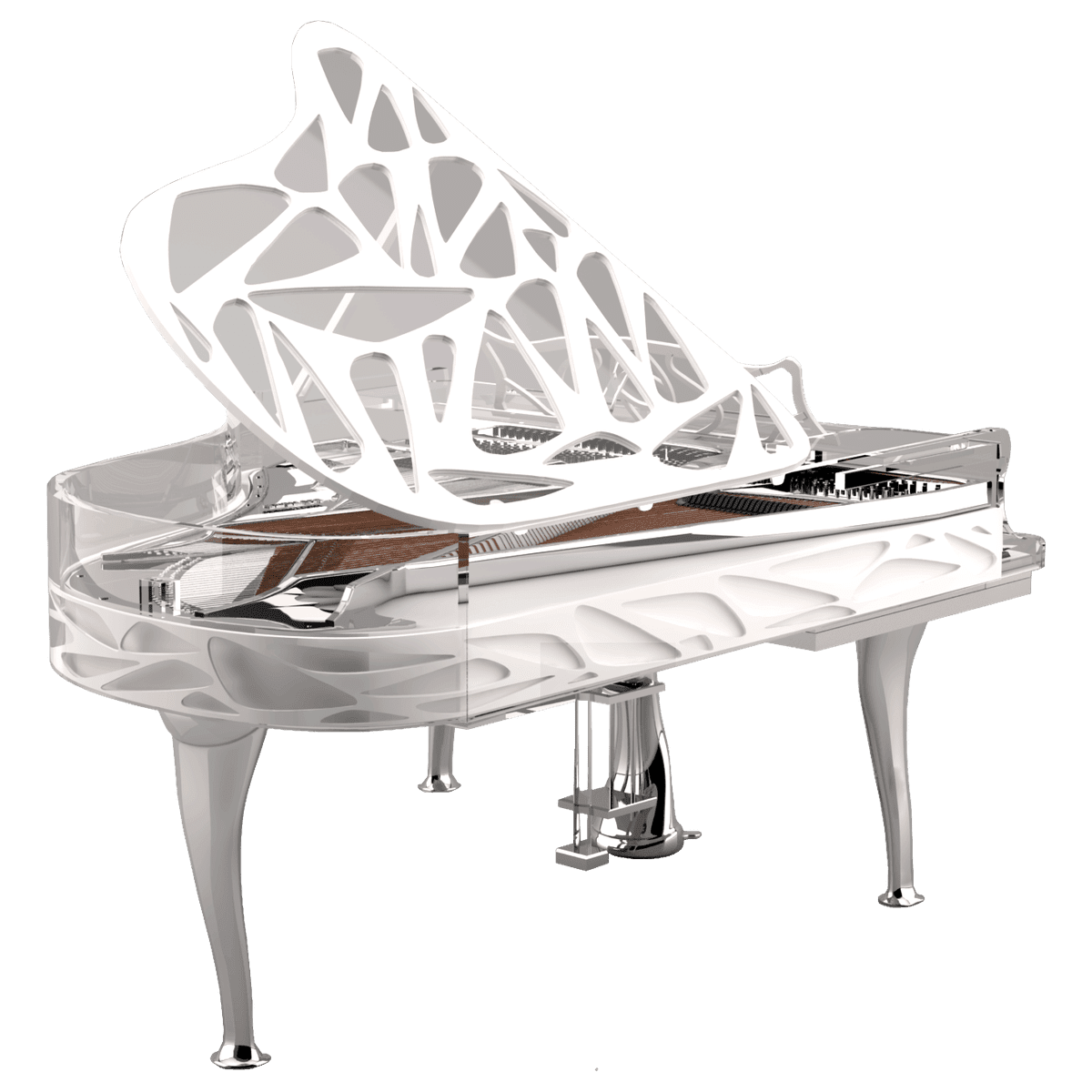 The stark contrast between the white body elements, the transparencies and the chrome make for an iconic architectural masterpiece. Elegant and futuristic at once, the white Hive Extravaganza has the power to transform – simply by existing – a forgettable contemporary performance space into an awe inspiring, utterly memorable spectacle even before a single note is played.
The white Hive Xtravaganza is reminiscent of famed architect Dame Zaha Mohammad Hadid's building and yacht. A futuristic sci fi design with a bee hive shaped skeleton that creates uniquely shaped light patterns. Perfect for uber modern spaces, the Hive Extravaganza beguiles with its ability to be at one with both air and light.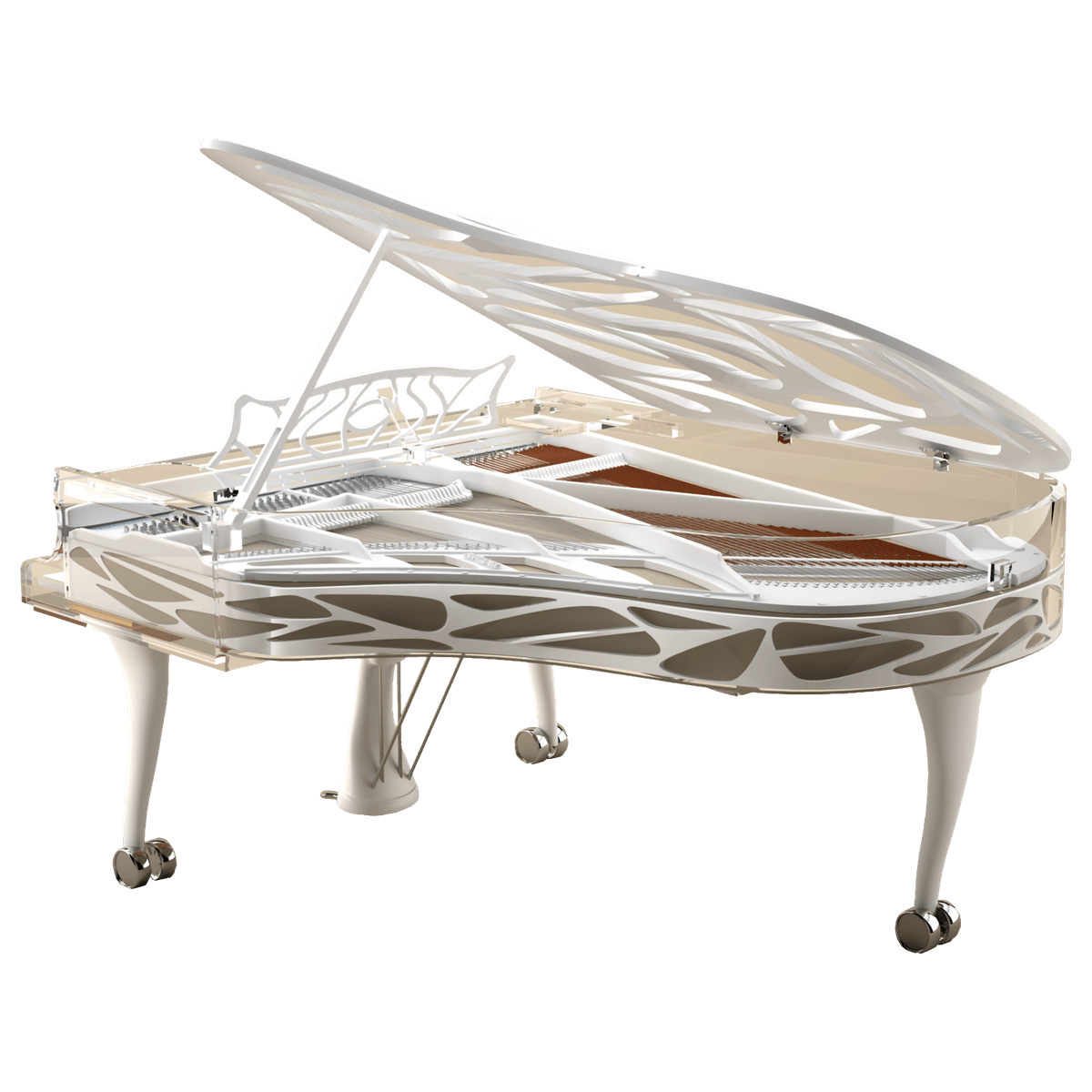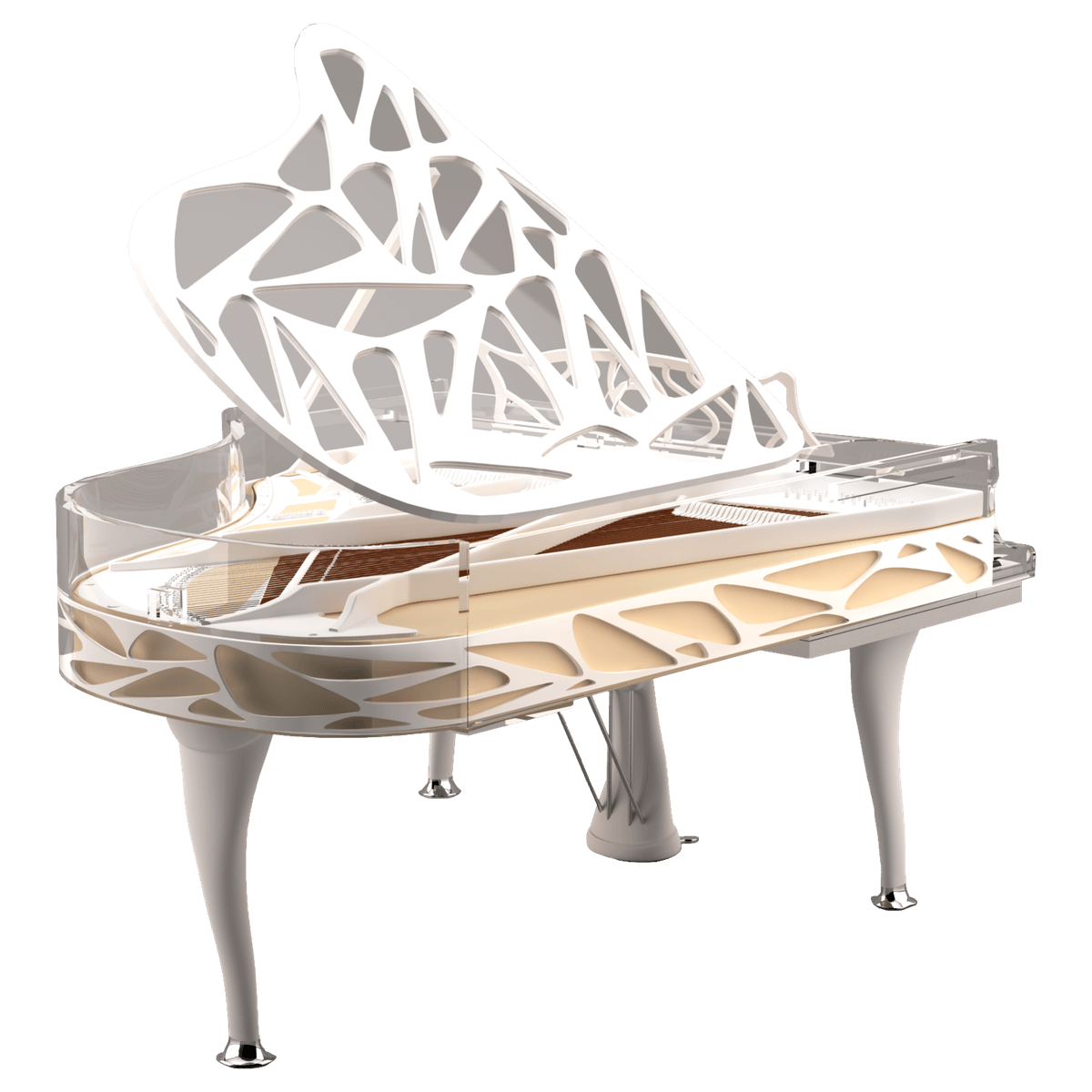 Whether placing this piano "tail into the room" or "tail in the corner", the Hive Xtravaganza remains impactful yet never overpowers. The architectural elements are beautiful  and appropriate from every angle.
Subtly referencing mother nature both in its form and organic design, the Hive Xtravaganza manages to joyfully celebrate the future while honoring tradition.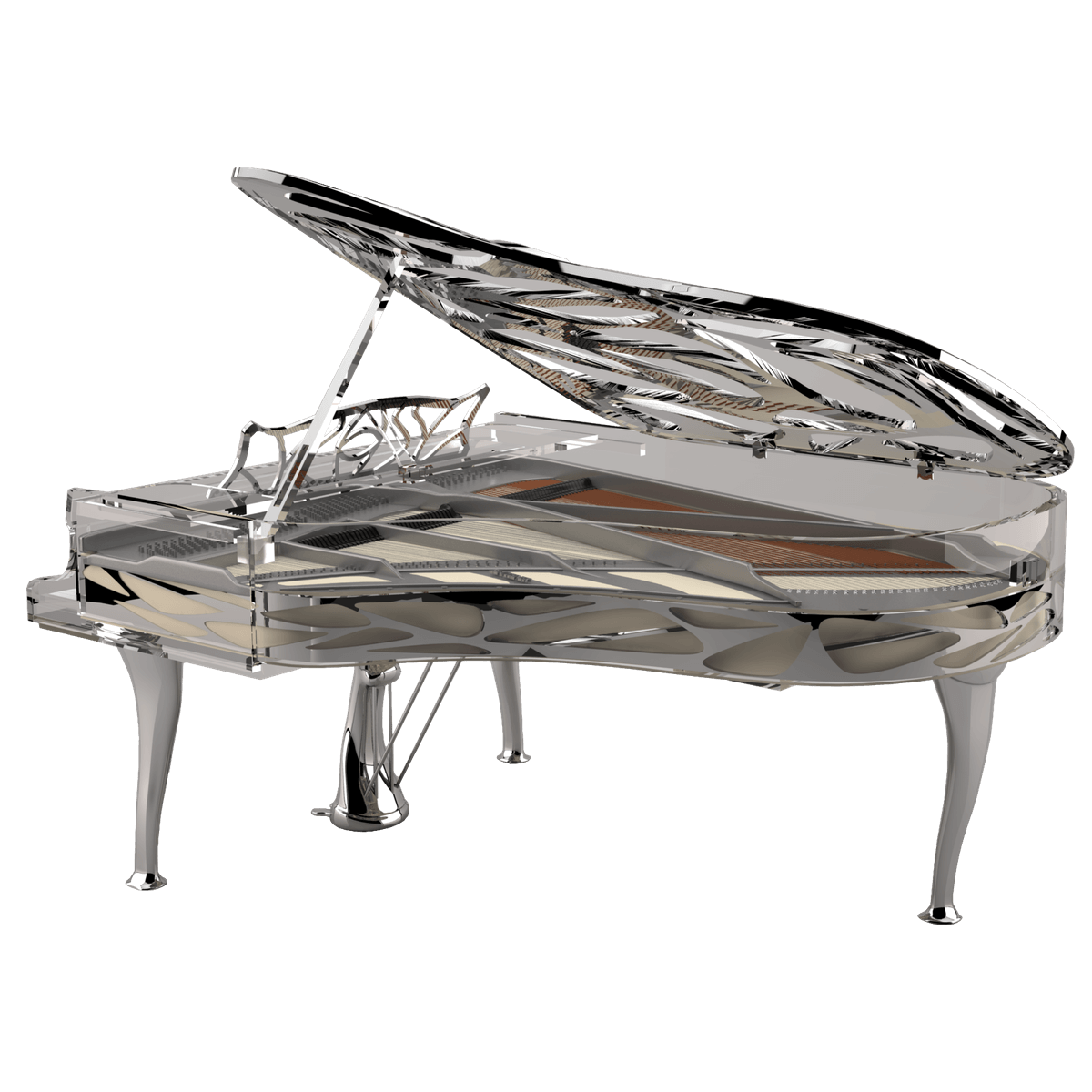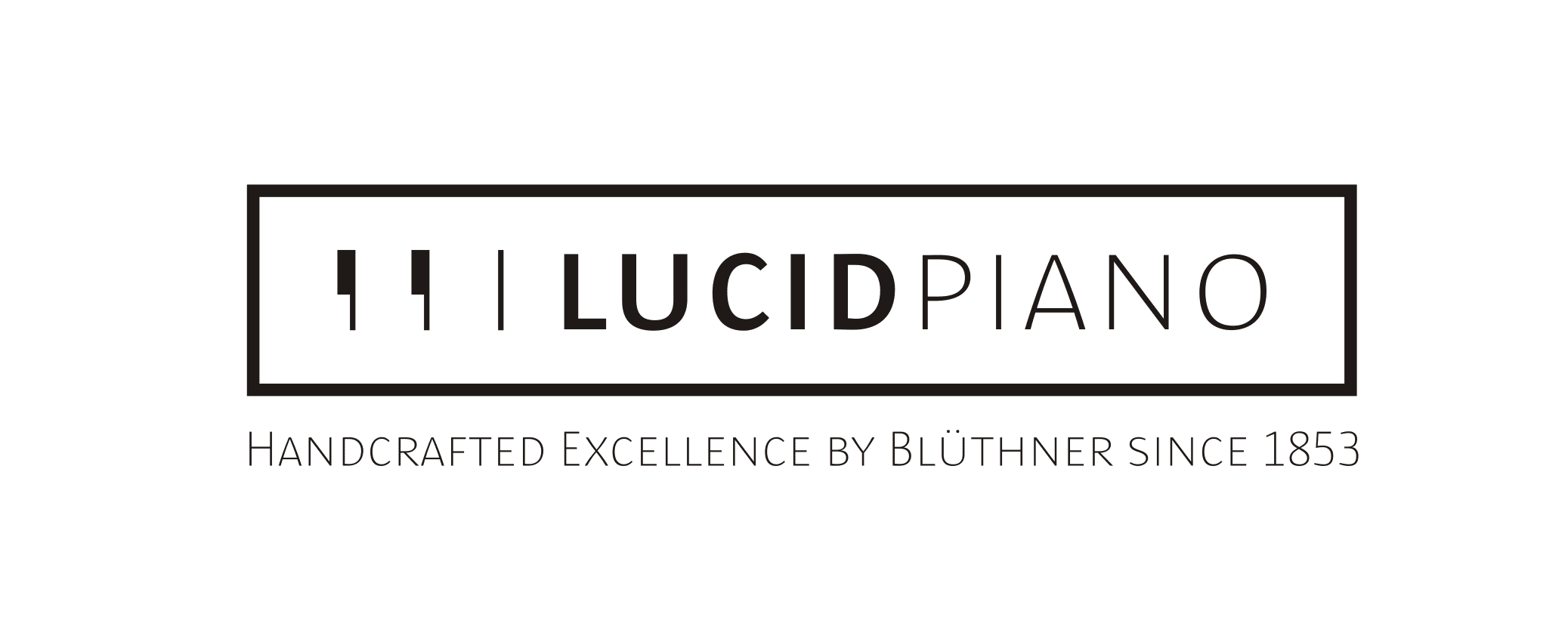 Authorized Dealer for North America