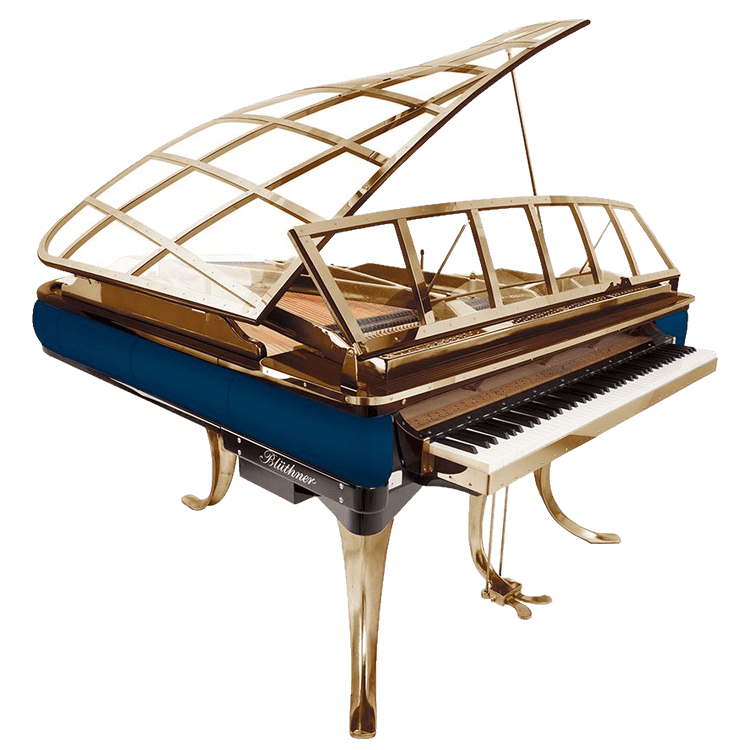 The Bluthner PH is for innovators and dreamers, those seeking to defy convention and surprise with their choices. With the gravitas to elevate every setting, the PH grand piano takes your interior design to the next level
Innovation and Fantasy
Designed by Poul Henningsen
Electrify your home's interior with this futuristic masterpiece and not a single guest will soon forget your party.
Dimensions:
5′ – baby grand piano | 6'1″ – grand piano
Optional Attachments:
PianoDisc Self-Playing Player System
Price: Please Inquire
Availability: Special Order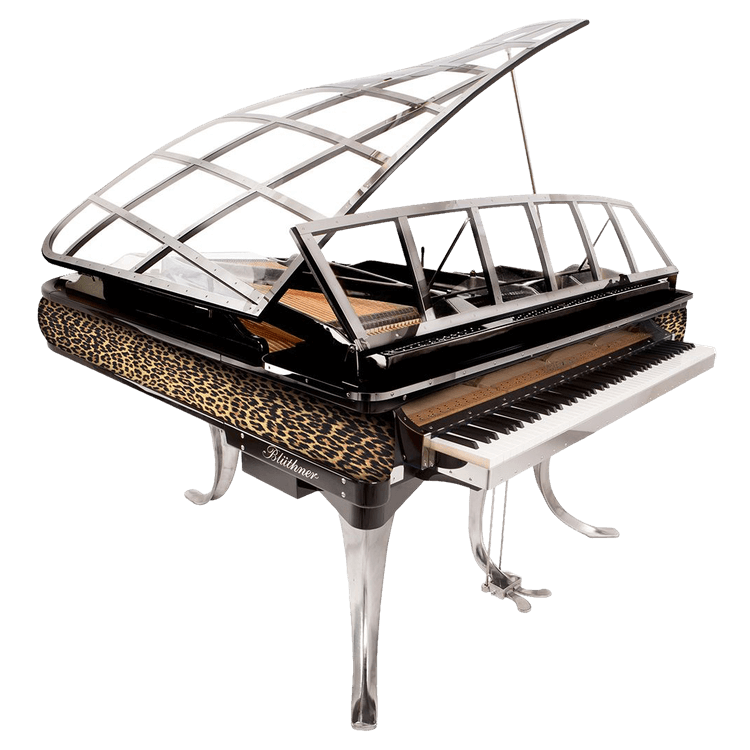 Lucid PH - Leopard Print with Chrome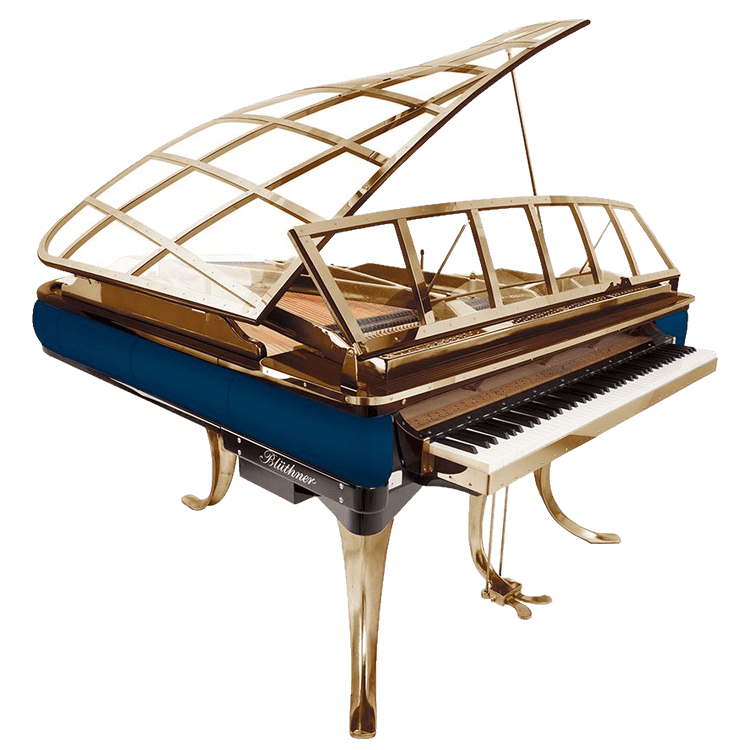 Lucid PH - Blue with Gold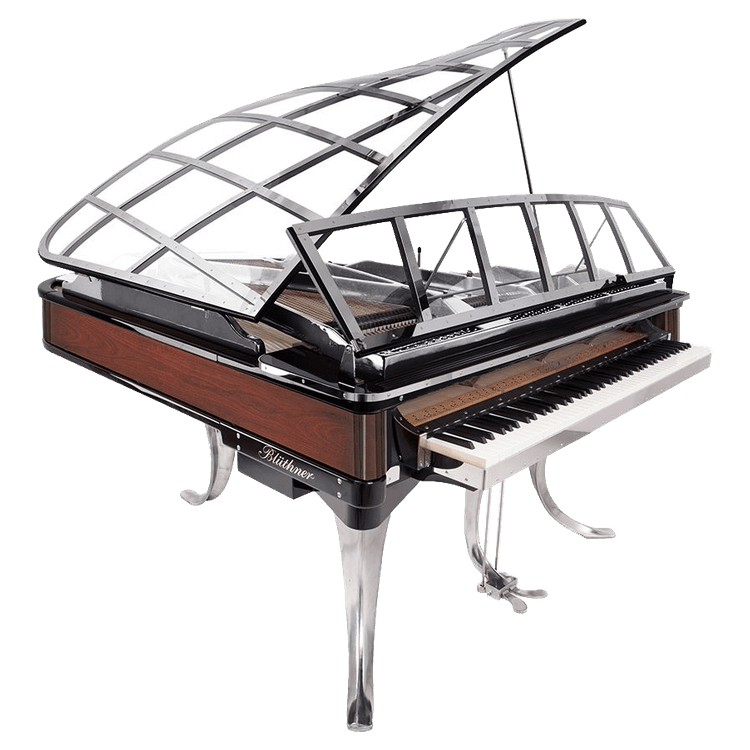 Lucid PH - Wood Veneer with Chrome
Originally designed in 1931, the PH is lovely in midcentury modern homes, holds its own in minimalist surroundings and perfectly complements today's contemporary residences. Rim materials are available in a myriad of materials and colors ranging from exotic lavender anaconda, classic brown leather to fire engine red or sparkling Swarovski crystals to create exactly the right look you're envisioning.
The low-rising case of the piano exposes the iron frame creating the same 'open-heart' found in collectible time pieces. 
Patented cross stringing endows the PH piano with beautiful sustainability of tone and resonance, the stalwart characteristic of a superior grand piano.
The finishing detail of the Bluthner PH piano is the crystal transparency of the keyboard cover, the music stand and the piano lid inviting us to marvel at the architectural prowess of its creators and their keen eye for detail.  This piano is uniquely unforgettable!
Close the lid and the piano looks like an exotic dragonfly resting its iridescent wings.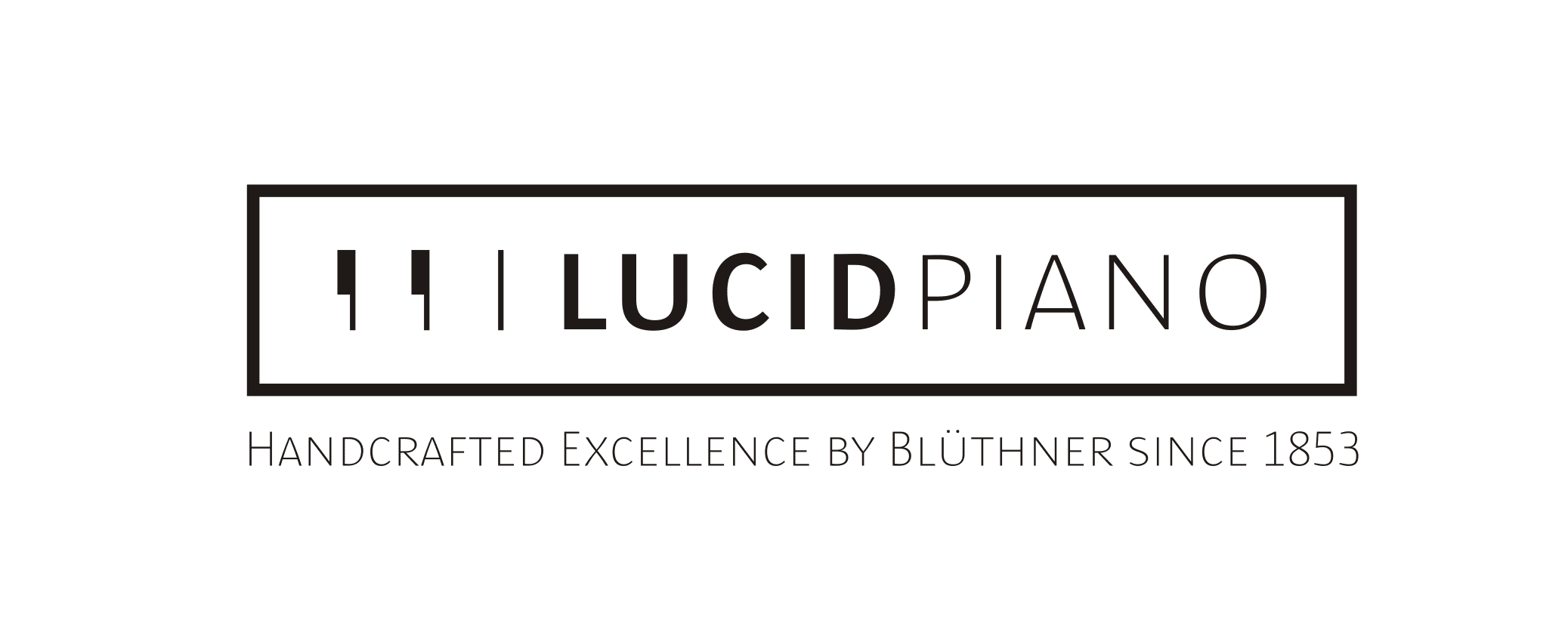 Authorized Dealer for North America