The Boganyi piano was designed by Hungarian pianist Gergely Bogányi, Recognized for its distinctive high tech shape and unique use of carbon fiber materials, this sleek performance grand piano is available in two concert grand sizes.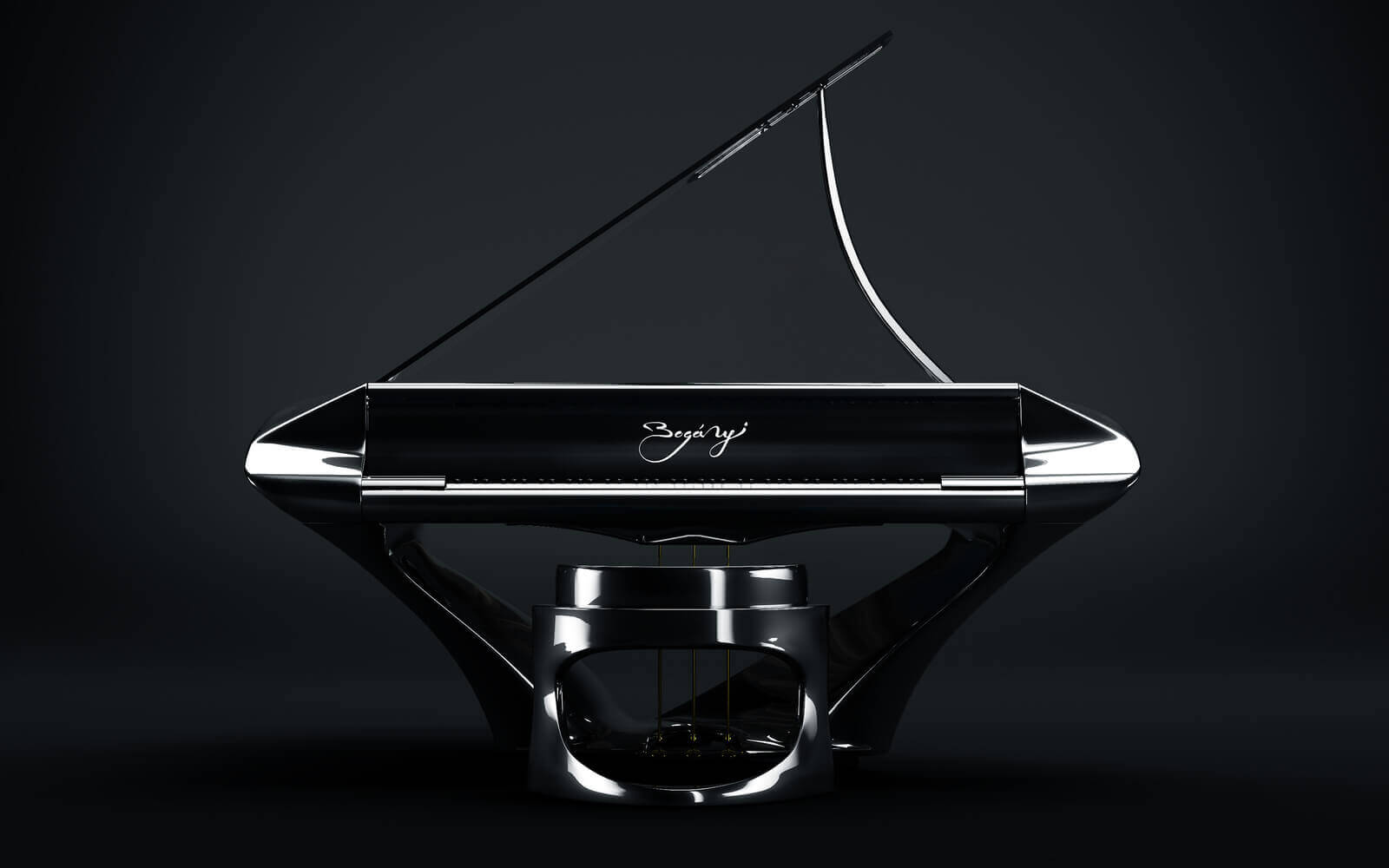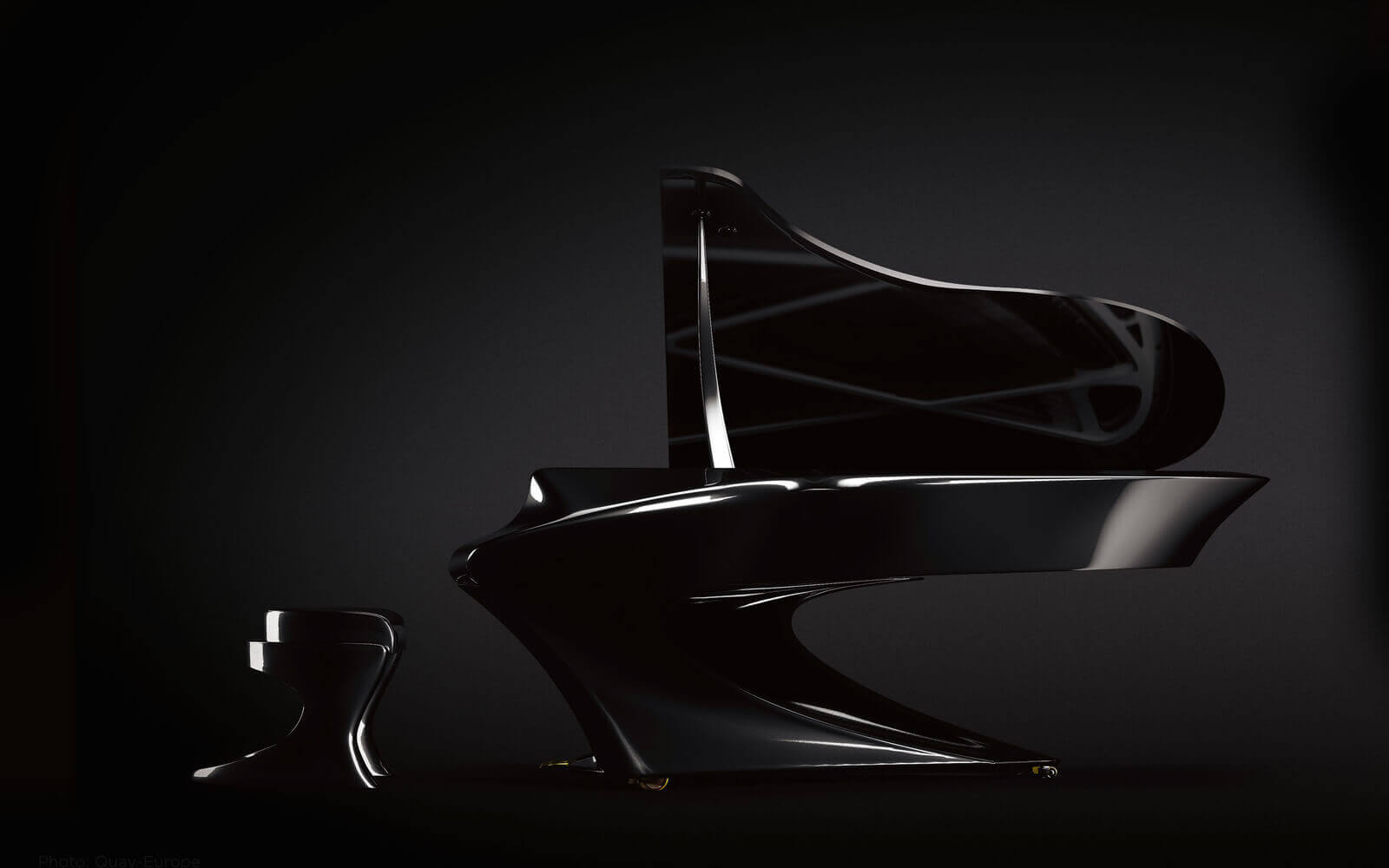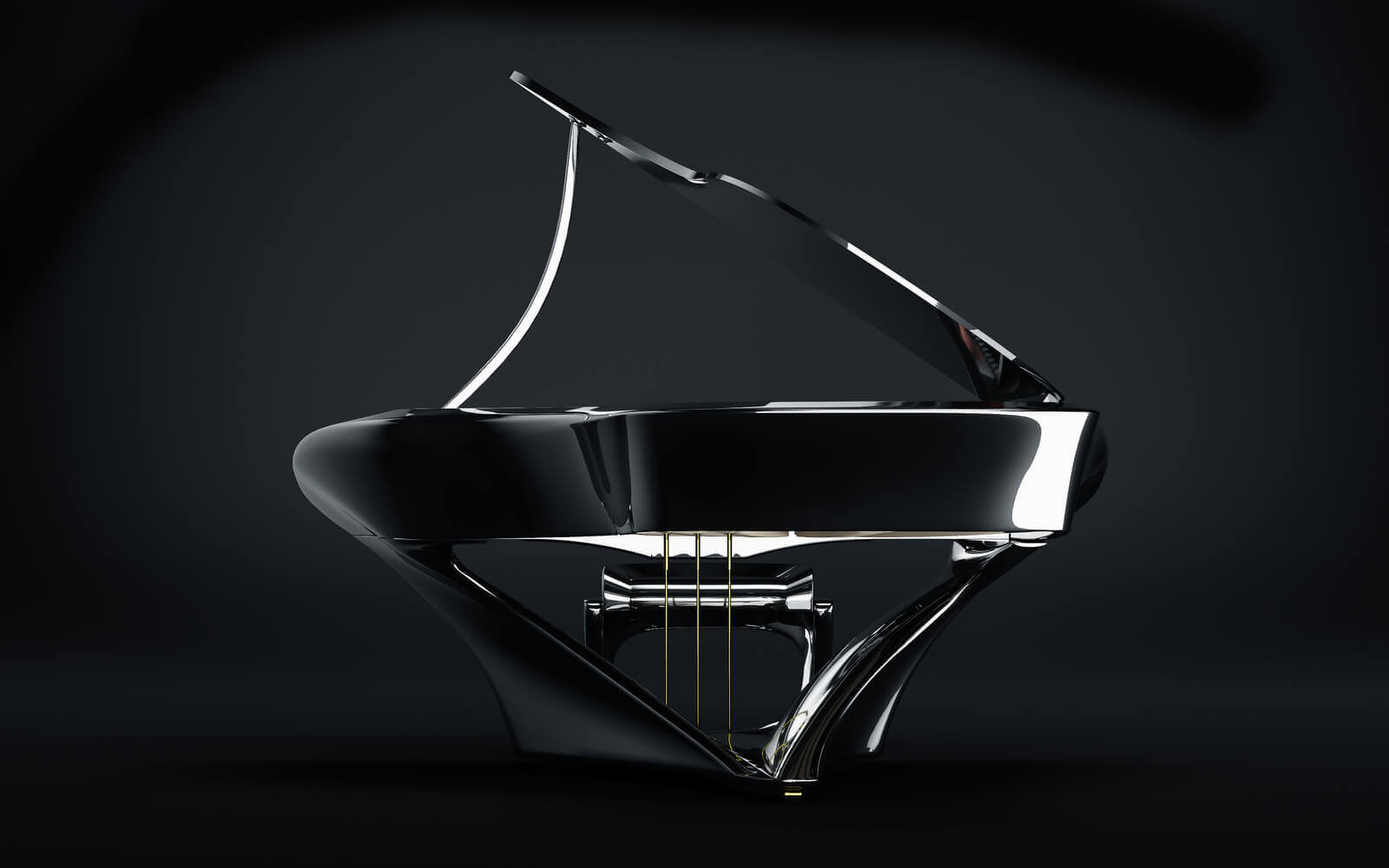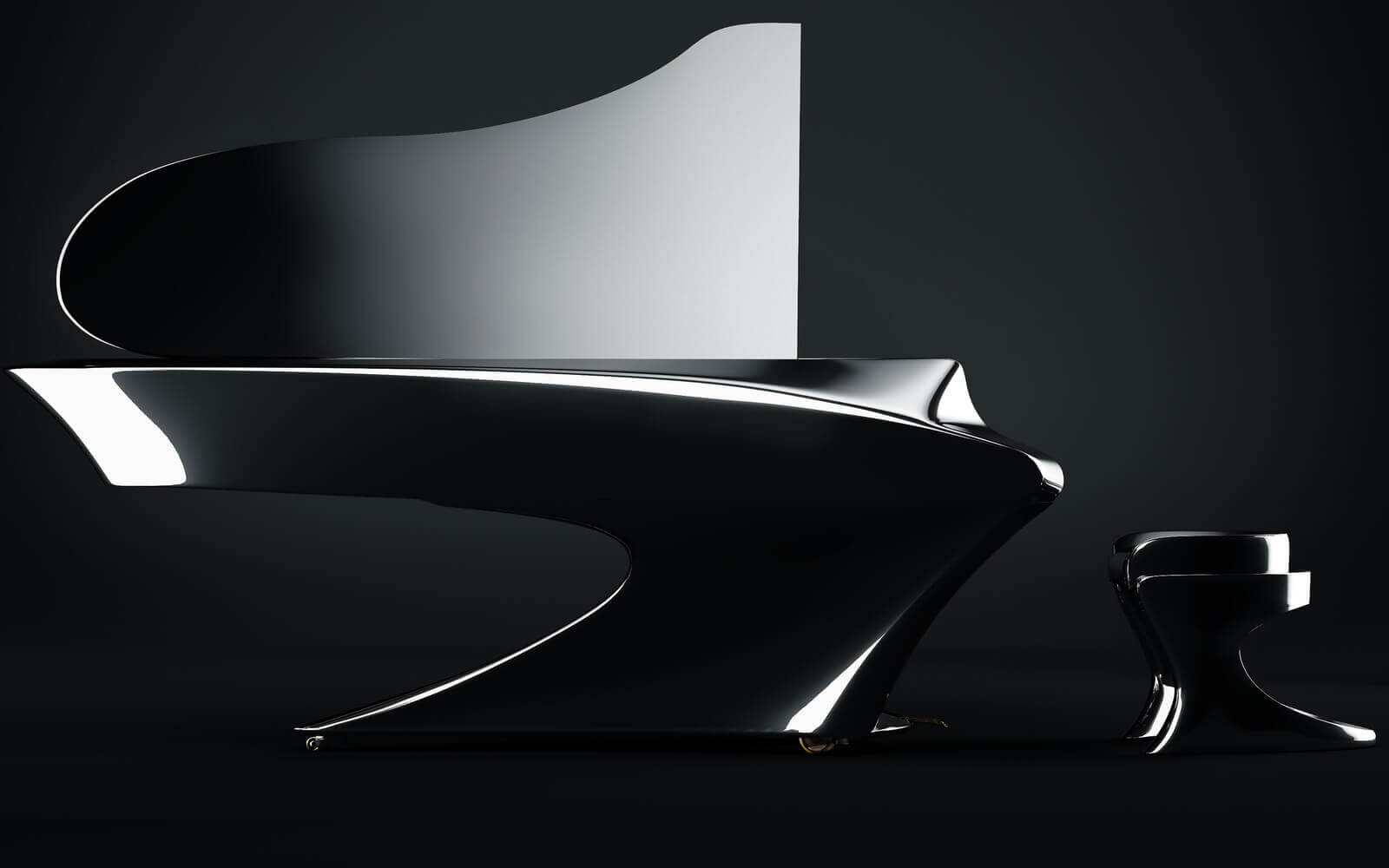 A New Grand Piano Engineered to Bend Dimension and Sound
Boganyi pianos have ushered in a new era of grand piano design.  These pianos engineered to bend dimension and sound are the result of a collaboration between two Hungarian masters; concert pianist Gergely Bogányi and industrial designer Péter Üveges famous for his guitars.
Constructed of high tech carbon fiber with an enlarged carbon fiber soundboard (guaranteed for 100 years) Boganyi pianos are, because of this, much less susceptible to the effects of humidity and temperature changes. Boganyi pianos are a testament to thinking outside the box.
Dimensions (Grand Prestige B292):
L 9'8" x W 6'2" x H 3'3"
Dimensions (Prestige B262):
L 8'7" x W 7'5" x H 3'5"
Optional Attachments:
PianoDisc Self-Playing Player System
Price:
Please Inquire
Availability:
Special Order
The carbon fiber body of the Boganyi piano creates a distinctive cantilevered shape which enhances the sound quality. Music swirls freely under the piano. The custom Boganyi bench echoes the design of the piano.
The colors of Boganyi pianos are fully customizable inside and out. Wireless self-playing player systems are also available upon request.
The soundboard consists of multi-layered carbon-fiber materials with a rippled surface, sprung and detached from the piano frame.
 Every Boganyi piano soundboard carries a 100 year warranty, unprecedented in the industry. Boganyi is known for their crimson cast iron frame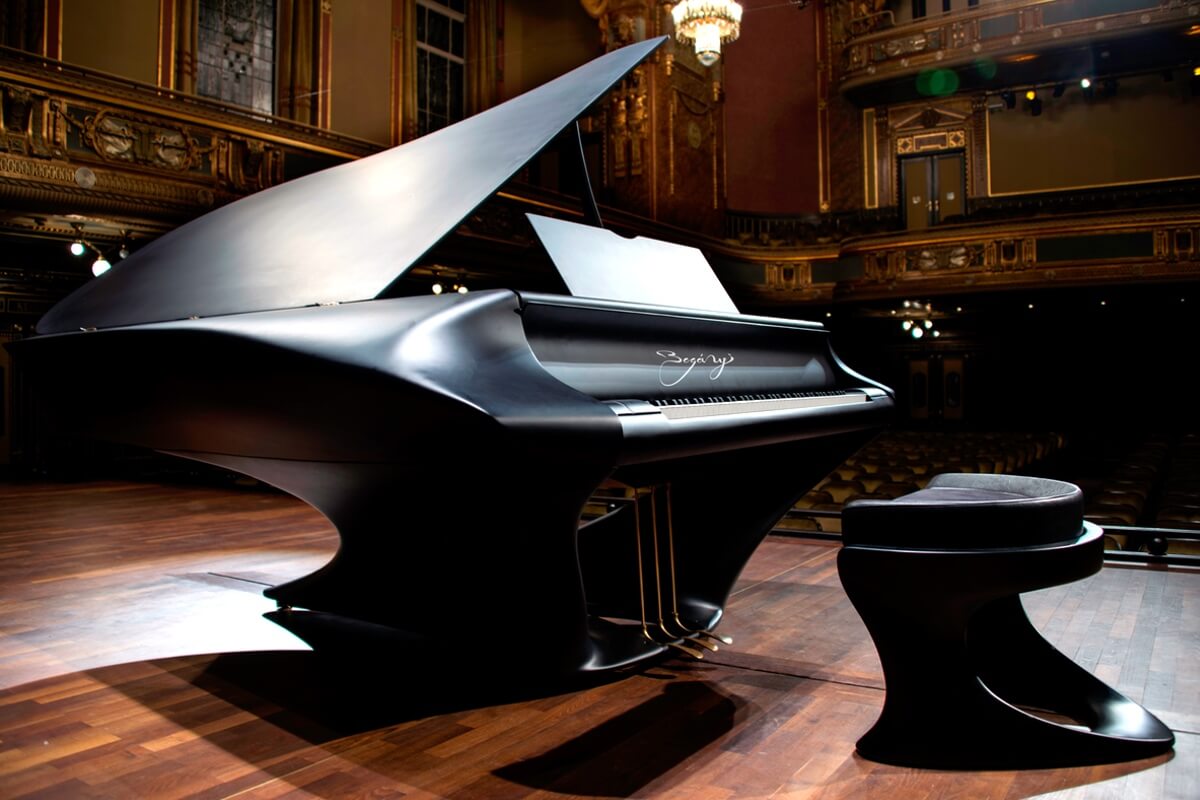 More Piano Designs for You