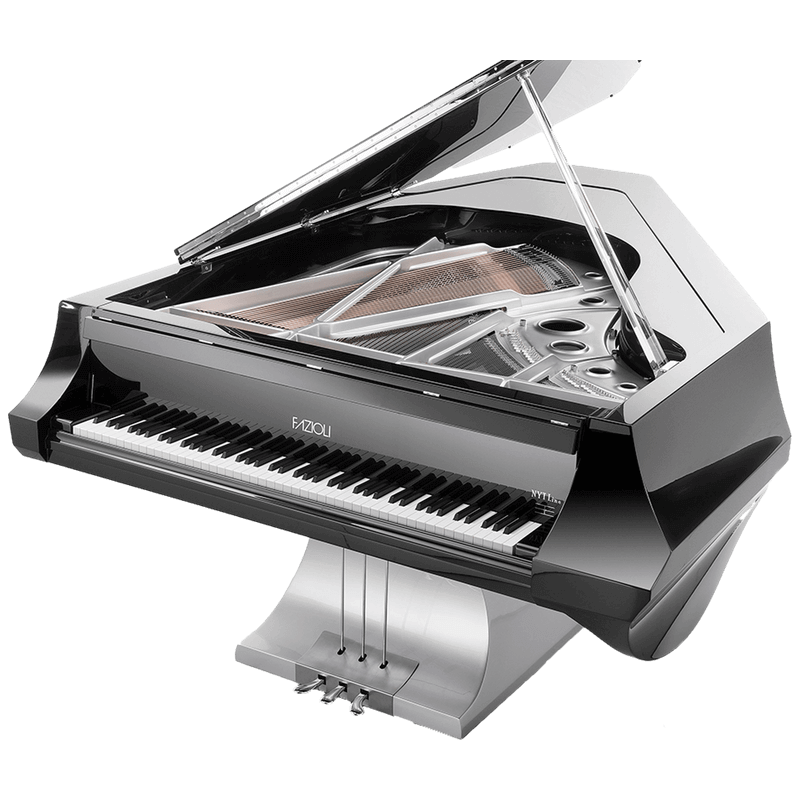 Are you ready for an epic journey to a galaxy far, far away? With Fazioli M Liminal nothing is impossible – you just have to dream it. Though created here on earth by humans of Fazioli – M Liminal found it's most recognizable home among the stars, on the spaceship of Ridley Scott's movie, Prometheus. 
Several editions of the M Liminal were sold by Euro Pianos Naples.  Enjoy this video of an ebony and silver M Liminal being crane lifted to our client's ocean front penthouse.  Interior design by Renée Gaddis Interiors. Video by:  Raniero Tazzi. 
Dimensions:
8'8″ x 69″ x 40″ or 263cm x 175cm x 101cm
1323 lb or 600 kg
Customizable Interior and Exterior
Price: 
Please Inquire
Availability:
Limited edition special order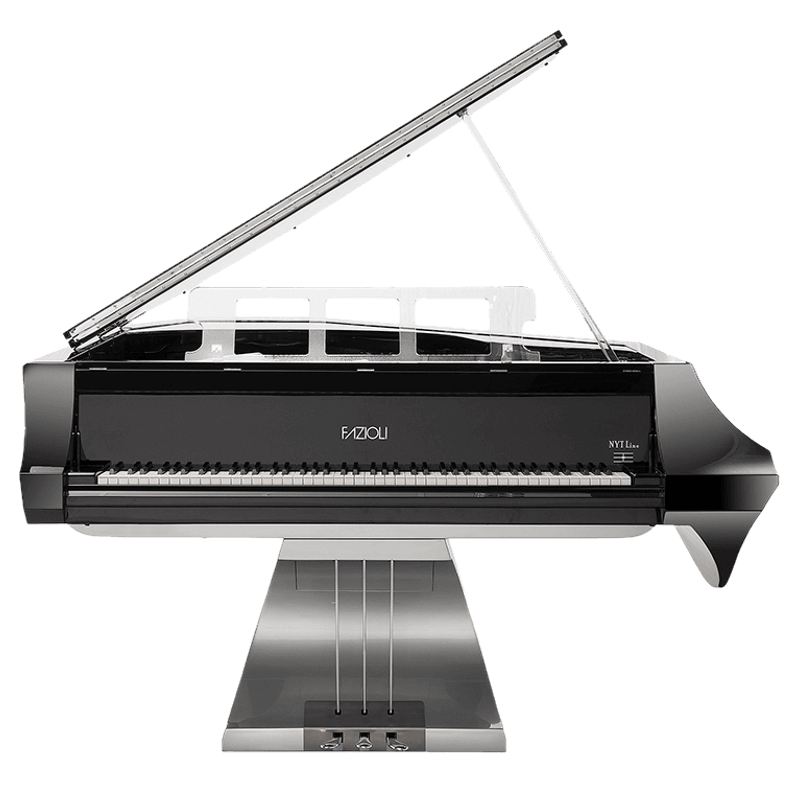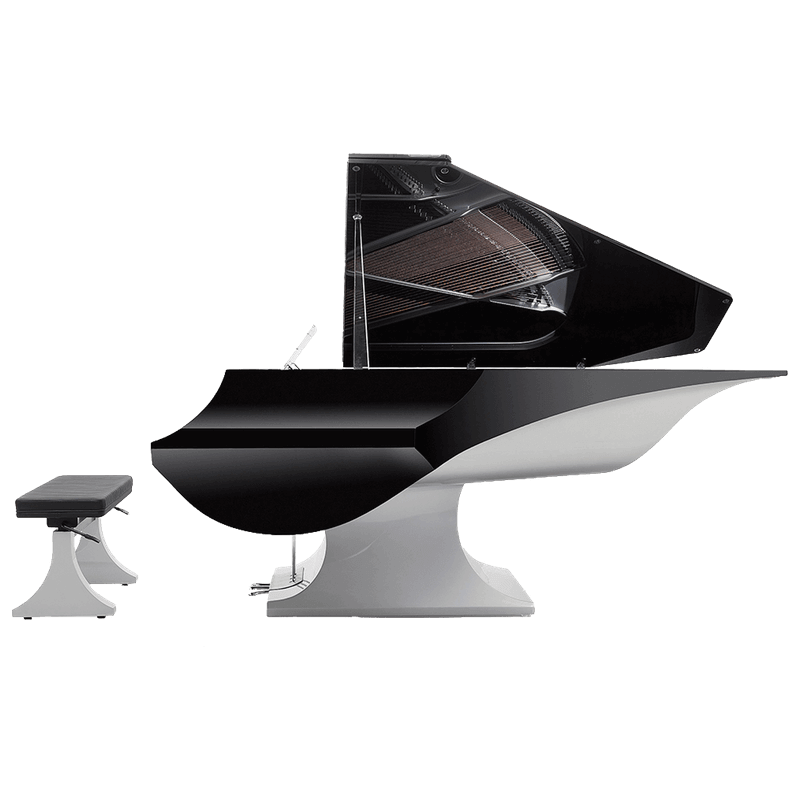 The floating effect of M Liminal is achieved by it's unique case architecture and material. The single wave of a side panel sweeps up from the keyboard in a dramatic curve thinning out towards the end. Thus M Liminal 'plunges' into the air like a dolphin.
The single specially designed carbon fiber pedestal supports this Fazioli grand piano. The exposed silver 'belly' of the case contrasts the high-gloss polish of the veneer of the case giving M Liminal an effect of lightness and streamlining.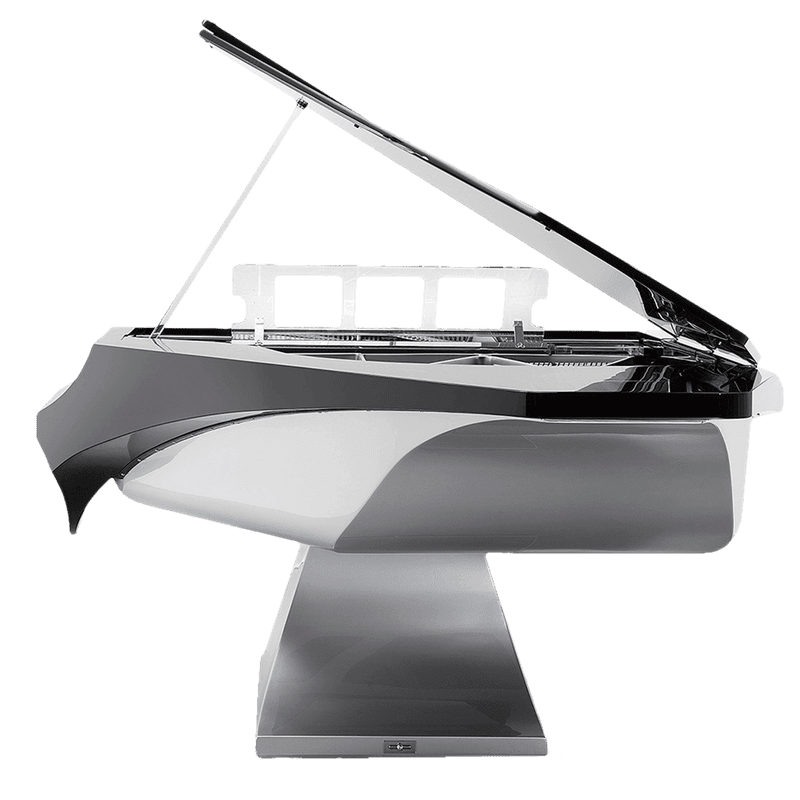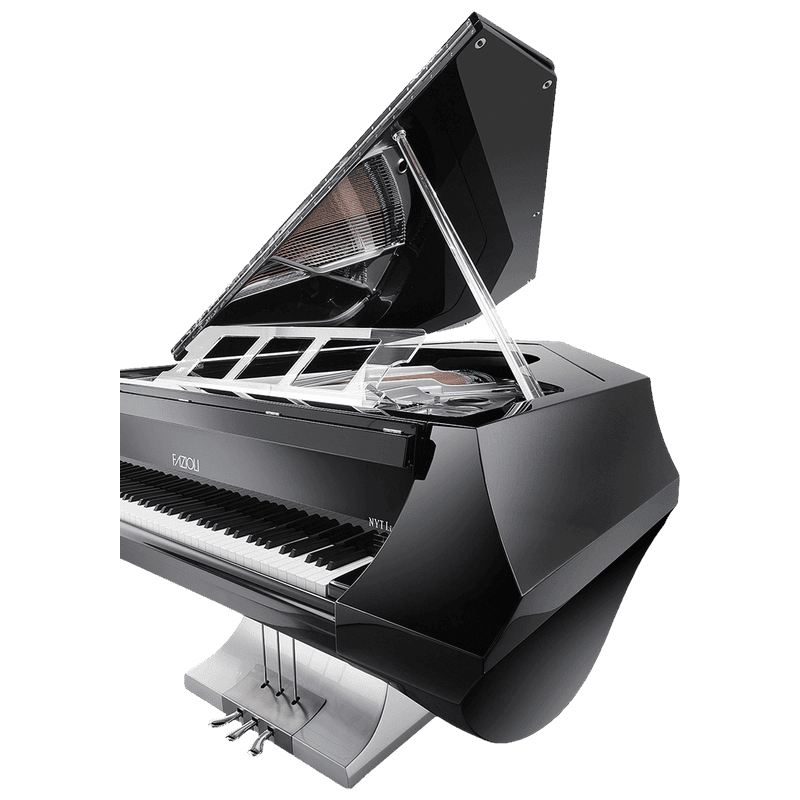 The gleaming black lacquer of the inside of the case as well the black painted soundboard creates a unique two-tone exterior of M Liminal. The transparent lucite of the music stand and support rod allow the eyes to appreciate the singularity of M Liminal's form.
Open the lid and set sail on the mythical journey as M Liminal transforms into ethereal sailboat navigating the seas of your imagination.