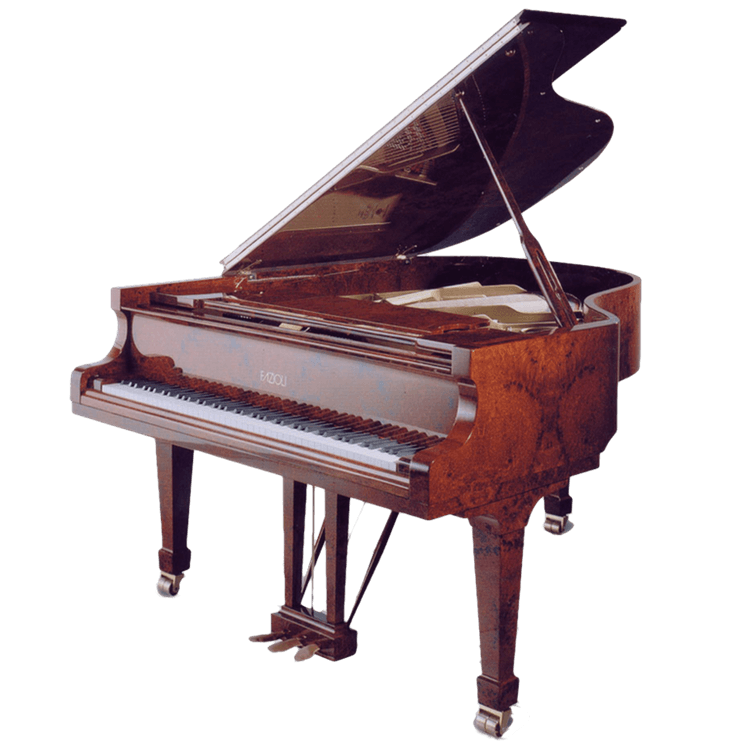 FAZIOLI Amboina Grand Piano
Fazioli Amboina is a perfect example how Fazioli's classic and simple architecture brings forth the extraordinary beauty of the rare burl veneer.
Amboina Tree is found on the Amboina Island in the East Indies and is one of the world's most precious and rare commodities. Its instantly recognizable radish-gold hue and delicate mother-of-pearl-like pattern put Amboina on the top of the most-desired list of the luxury industry.
Dimensions:
Available in all Fazioli sizes
Optional Attachments:
PianoDisc Self-Playing Player System
Price: Please Inquire 
Availability: Special Order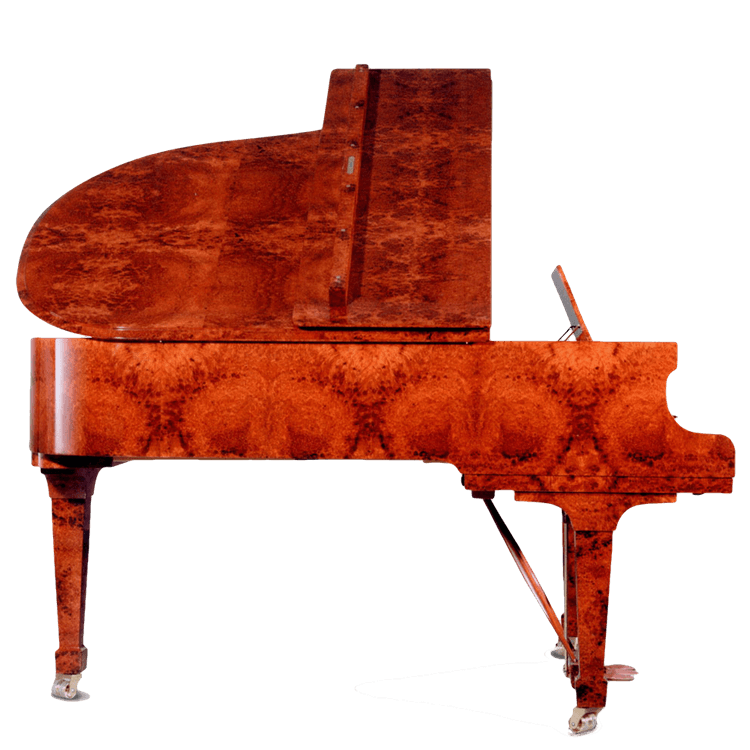 Fazioli Amboina unlocks the poetry of its exotic veneer through simplicity of design and our patented high-gloss polyester finish. The moderate proportions of this grand piano makes Fazioli Amboina a perfect choice for an urban dwelling, art gallery or a medium size venue.
With its pearlescent appearance and unique warm hue Fazioli Amboina will add grace and understated luxury to both traditional or contemporary interior.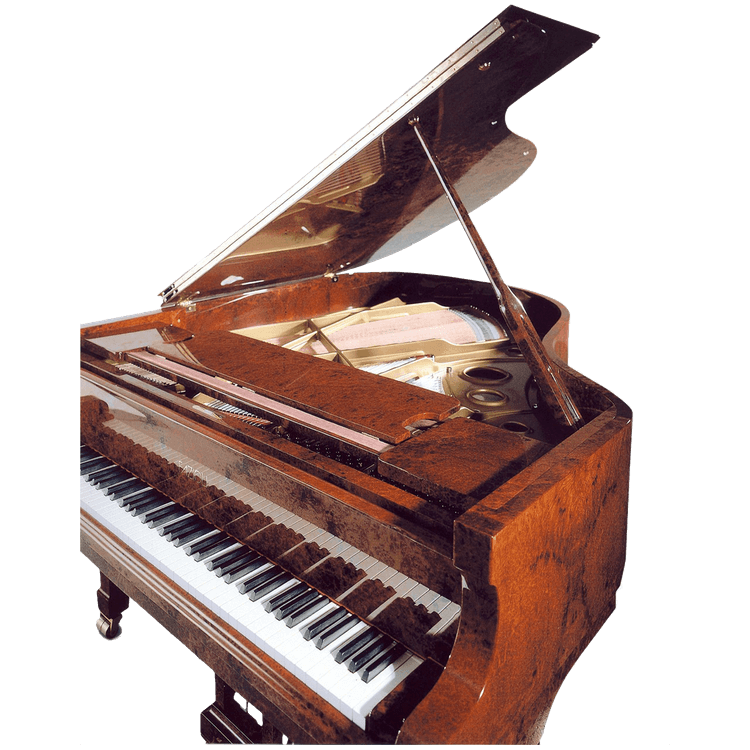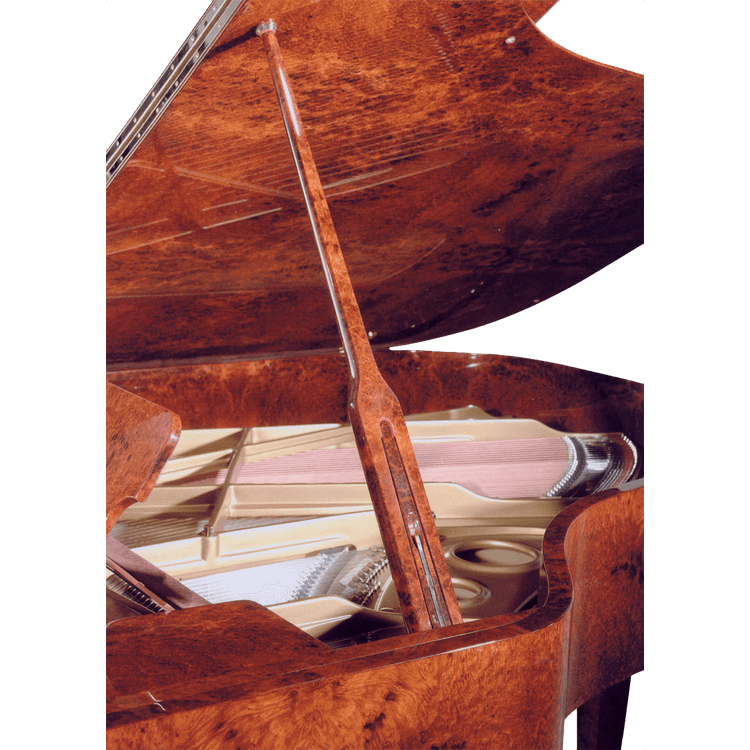 The triple-hight option for the lid opening is a useful feature for home salons, chamber music and vocal performances. The compact size of this piano houses the powerful Fazioli action with all the colors and resonance you have come to expect from Fazioli grand piano.
Carefully placed FAZIOLI logo on top of the Amboina veneer.