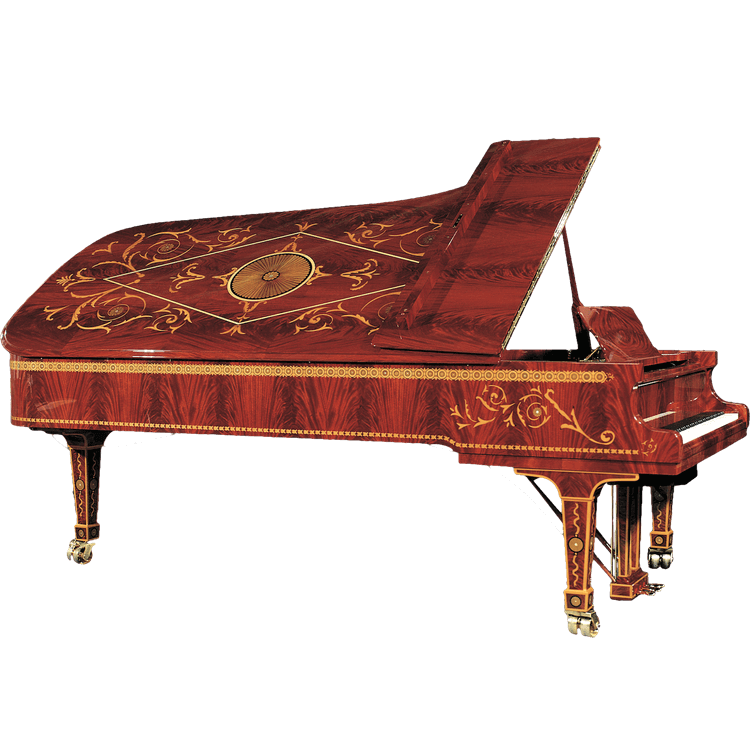 Built for the Sultan of Brunei to enthrall and amaze the lucky visitors of the Royal Palace Fazioli Brunei is designed to project regal opulence, grandeur and refined luxury.
An island of regal opulence in the sea of pianos
If it appears that Fazioli Brunei belongs in a fairy-tale palace where opulent royalty reside – it is because it's true. Fazioli Brunei is created on the base of our model F308 considered to be the finest concert grand piano in the world. It's 10 feet-long case and Fazioli-invented fourth pedal create unforgettable resonance and enable the player to achieve infinite variety of colors and dynamics.
Dimensions:
Length 10'2″
Also available in other sizes
Optional Attachments:
PianoDisc Self-Playing Player System
Price: Please Inquire 
Availability: Special Order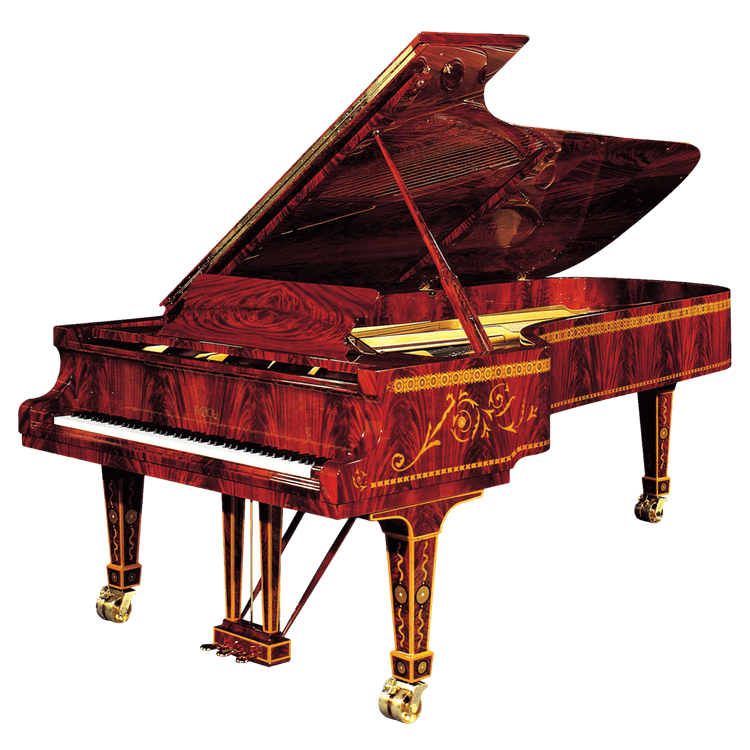 Fazioli Brunei sequoia burl case is inlaid with mother-of-pearl and semi-precious stones. The warm brown glow of the feather-patterned sequoia is lavish backdrop to the intricate inlays that encircle the case with classic infinity ribbons. The filigree floral rosettes elegantly accentuate the near-keyboard sides of the case. Golden wheels and hardware compliment the imperial grandeur of the Fazioli Brunei grand piano.
The lid features regal pattern of large diamond at the center of which, like a crown jewel rests a rosette realized in light burl and mother-of-pearl. Surrounding the centerpiece are elegant floral infinity twirls with mother-of-pearl blooms at the center. The legs and pedal lyra of Fazioli Brunei II are outlined with blond inlays thus producing a streamlined, lifted effect.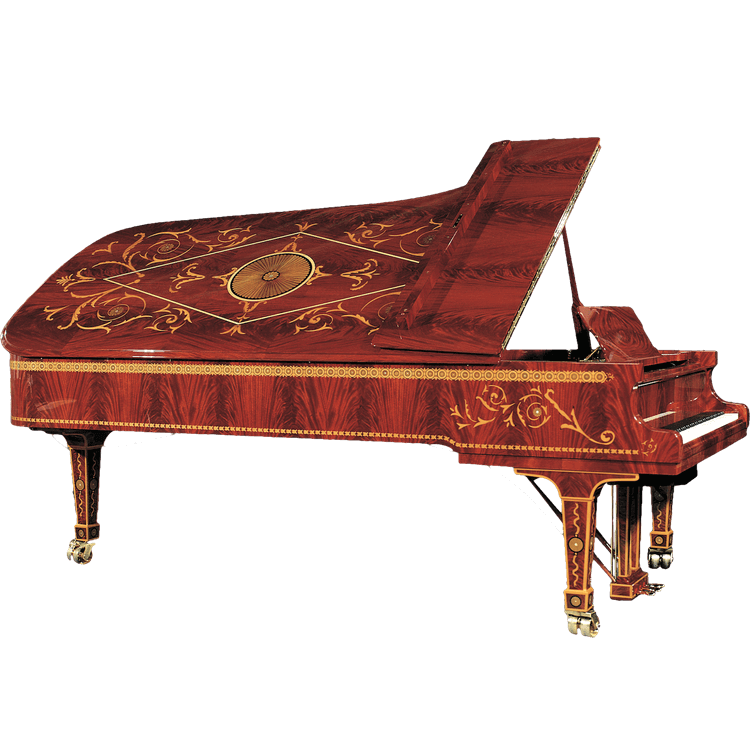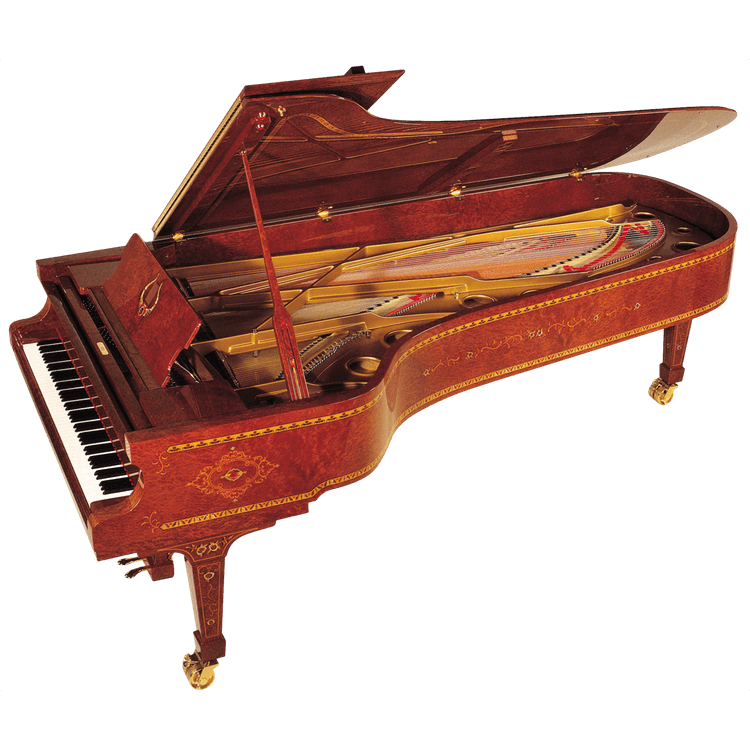 The substantial proportions of this Fazioli piano are complimented by the timeless simplicity of architecture of model F308 allowing the marvel of it's craftsmanship to shine. Whether in your very own palace or on the stage of a glamorous venue Fazioli Brunei will imbue the space with its royal presence.