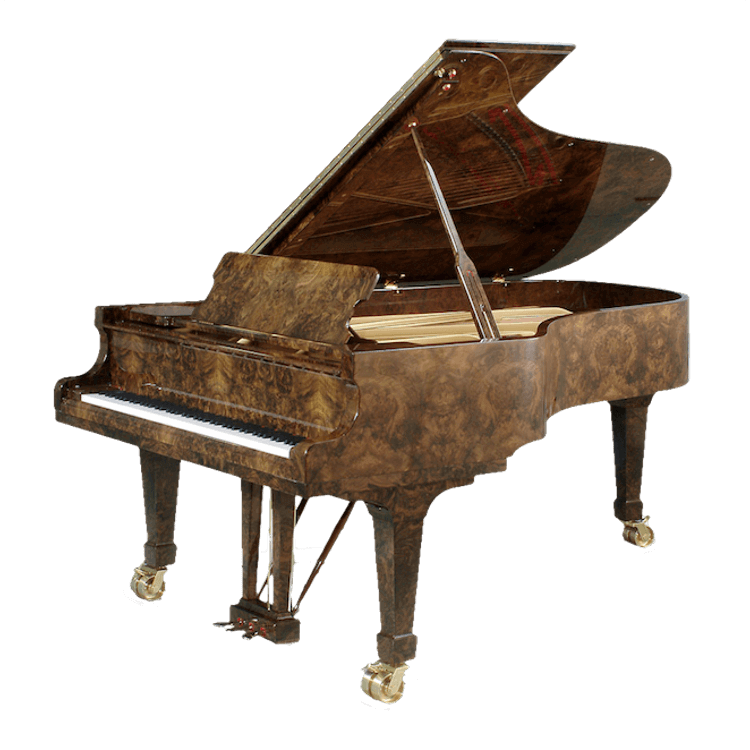 FAZIOLI California Walnut Piano
Conjuring the grace of 100 foot tall walnut trees, Fazioli's California walnut grand piano is majestic in its elegance and luxury. The deep chocolate brown with a touch of ash pearlescense makes Fazioli California Walnut stand out in any interior without making a loud statement.
The precious Californian veneer adorns the form of Fazioli model F228. The signature Fazioli understated architecture unlocks the fire within this Californian beauty.
Available Sizes: In All Fazioli Sizes
Optional Attachments:
PianoDisc Self-Playing Player System
Price: Please Inquire 
Availability: Special Order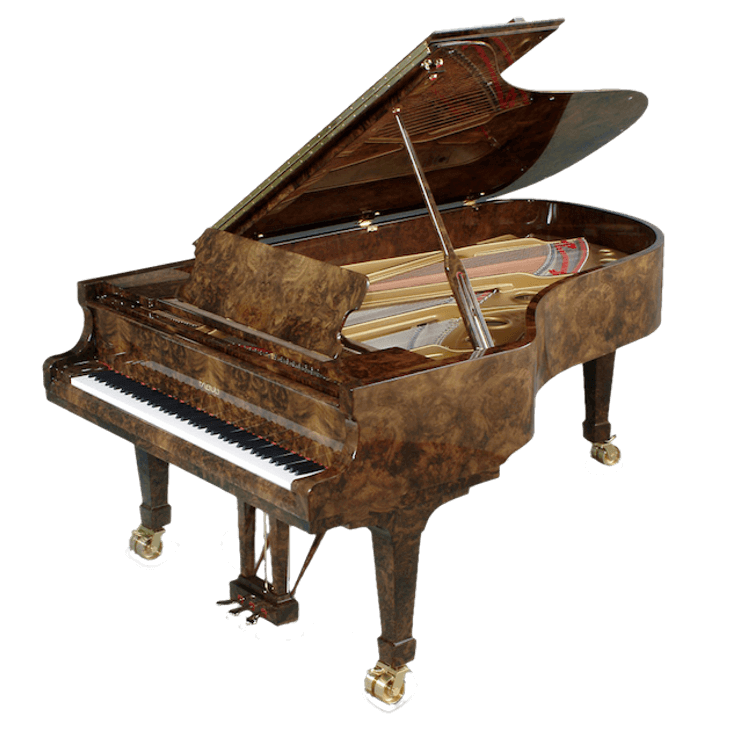 Gold iron frame and hardware compliment the golden overtones in Fazioli California Walnut veneer's pattern. The combination of the large and smaller weaves within the pattern amplify it's reflective qualities projecting luxury and refinement.
Triple lid hight option is well suited for chamber music and vocal performances. Fazioli California Walnut F228 houses a fine action and powerful resonance able to fill the performance venue with sonorous sound one expects from a Fazioli piano.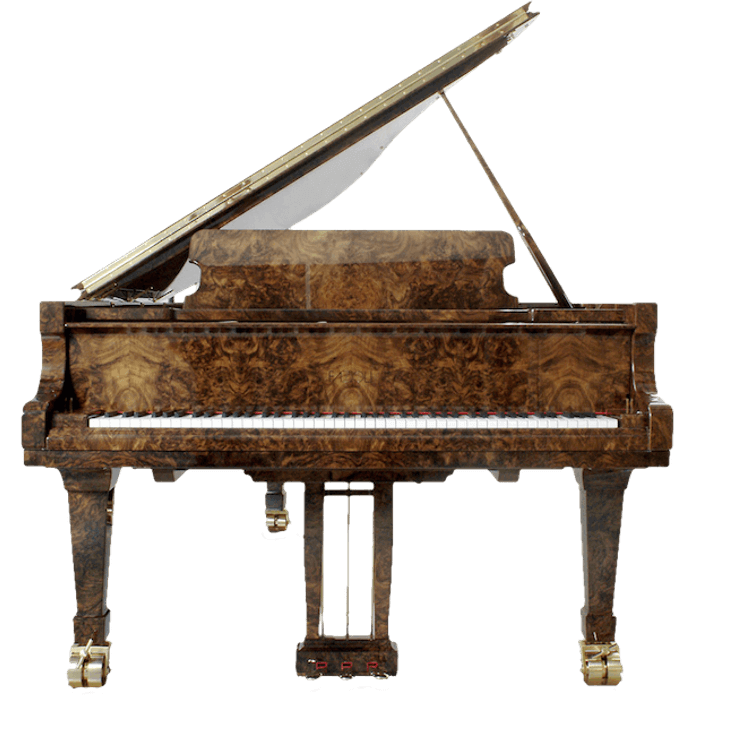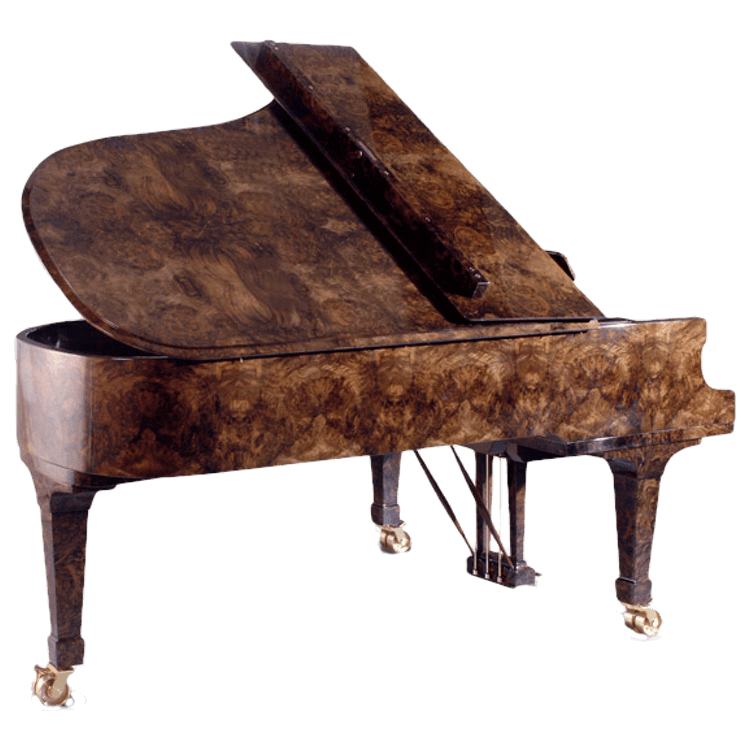 Fazioli California Walnut grand piano is perfect for a traditional home as well as a contemporary urban residence.