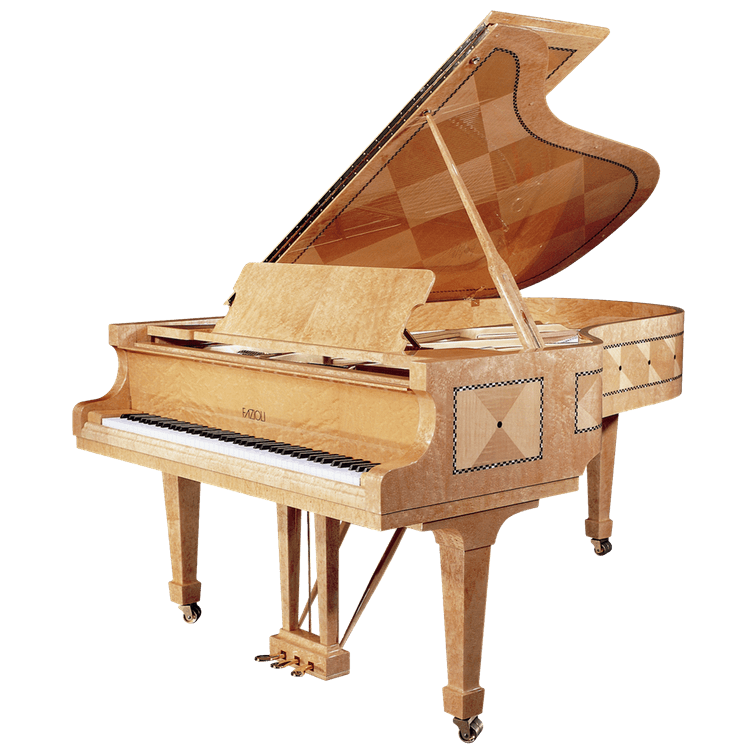 FAZIOLI Chiocciola Grand Piano
With Fazioli Chiocciola you are transported to the Art Deco-inspired world of jazz, speakeasies and swinging 1920s. The Chiocciola – italian for spiral – is inlayed in the center whence it unravels in the most elegant and witty fashion over the diamond checkerboard.
Imagine being a guest at Gatsby's grand soiree – or better yet, imagine throwing one yourself. The fabulous crowd would gather around Fazioli Chiocciola in flapper dresses and tuxedos and have champagne till dawn to the tunes of Cole Porter. If that isn't the party scene you imagine looking at this blond marvel  – please share yours with us, once you give it your own go. The sycamore and maple veneer is punctuated with Art Deco's  signature geometry of squares, diamonds and checkerboard.
Dimensions:
Available in all Fazioli Piano sizes
Optional Attachments:
PianoDisc Self-Playing Player System
Price: Please Inquire 
Availability: Special Order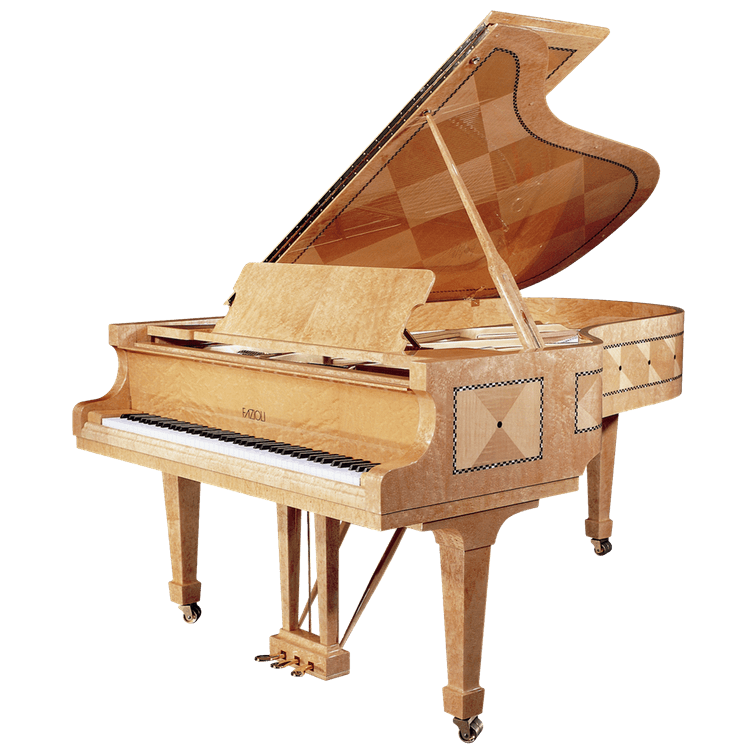 The inside of the lid is veneered in contrasting grains forming a diamond checkerboard pattern evoking the marble floors if Art Deco's golden age. The outer surface of the lid of Fazioli Chiocciola is a masterpiece of geometric panache and virtuosity of Fazioli craftsmen.
Inlaid with mother-of-pearl and ebony the thin checkerboard ribbon frames the rectangular panels that host a diamond pattern. The tonal unity of the matched veneers of Fazioli Chiocciola  underscores the beauty of disparate patterns of maple and sycamore.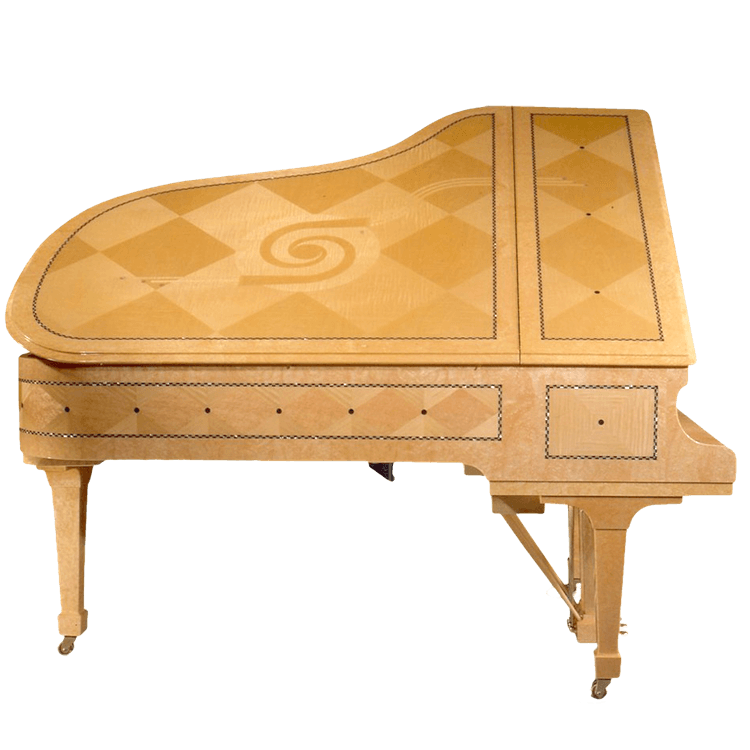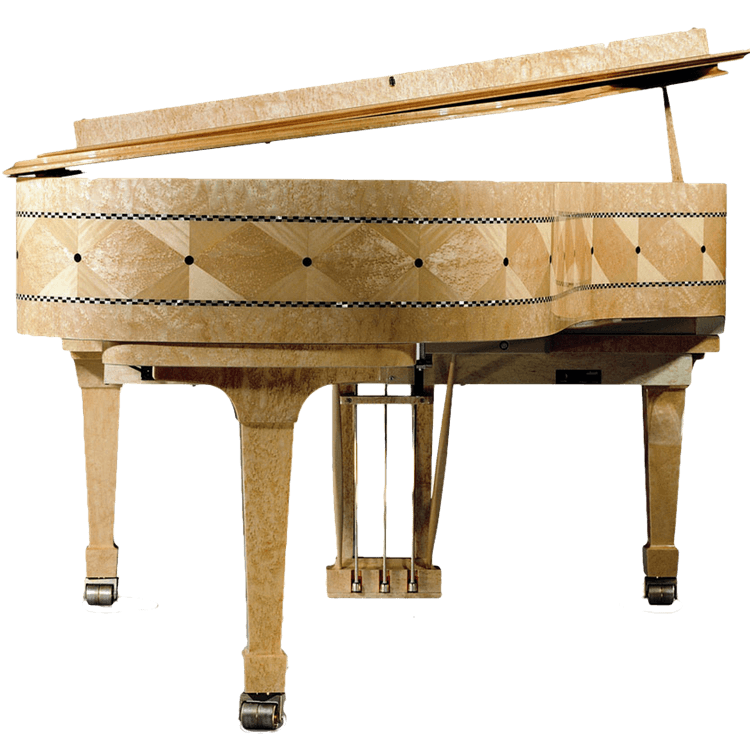 The gold wheels and hardware disappear in the blond effervescence of the luxurious and sunny Fazioli Chiocciola. Ideal for a Deco-inspired interior it will enliven and accentuate a mid-century and contemporary space with a touch of Hollywood glamour. Just like the blond sirens of the silver screen Fazioli Chiocciola is impossible to look away from.