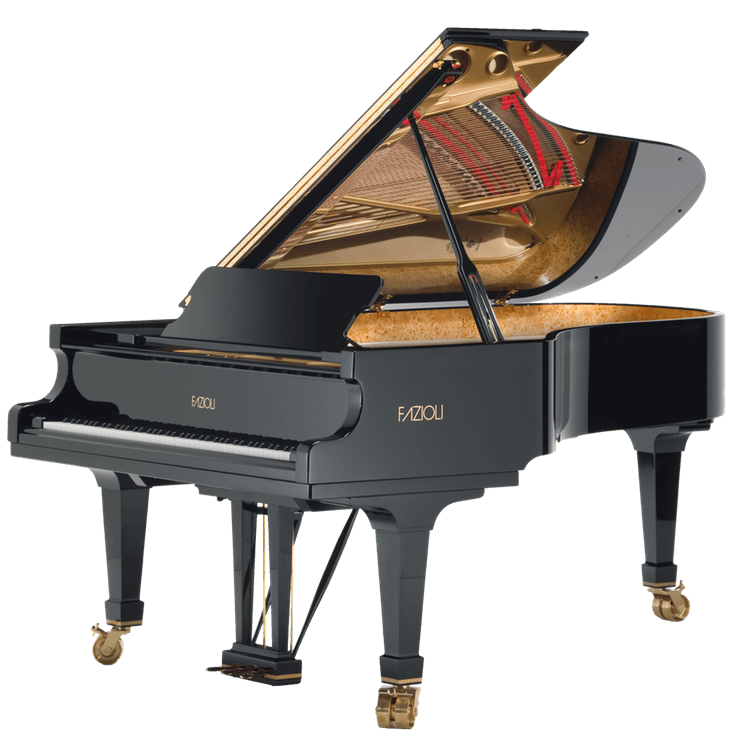 FAZIOLI F228 Semi-concert Grand Piano
Fazioli F228 is a smaller cousin of our concert grand F278. Retaining all the power and agility of the concert grand F228 is perfectly suited for chamber music performance and medium size venues.
Small Concert Grand Piano with Big Sound
Perfect for a church or a conservatory performance space F228 has all the qualities of our concert grand pianos.
Dimensions:
7'6″ x 61″ x 39″ or 228cm x 155cm x 100cm
948 lb or 430 kg
Optional Attachments:
PianoDisc Self-Playing Player System
Price: Please Inquire 
Availability: Special Order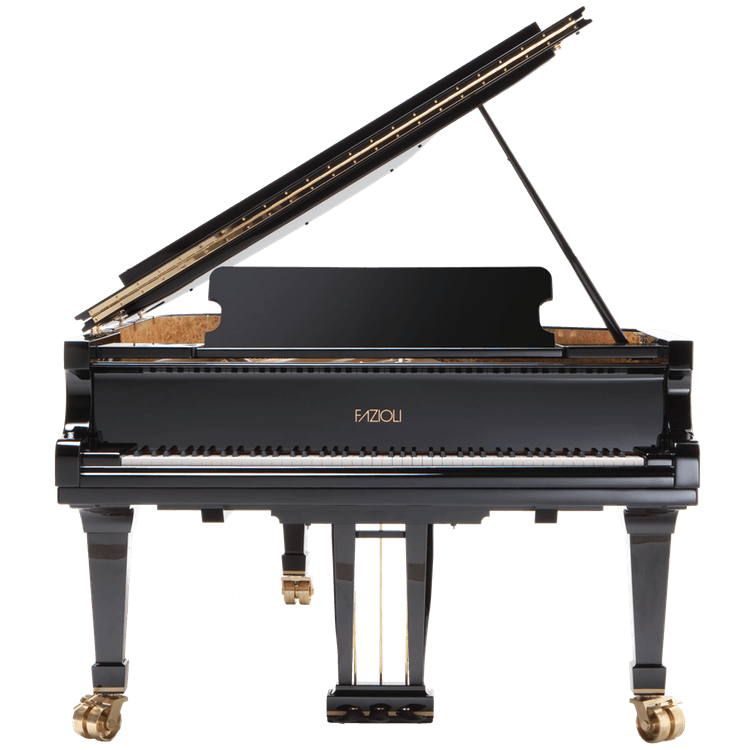 Fazioli F228 is a powerful instrument designed to be a vehicle for performance on the world's premiere stages.
The single gold ribbon encircles the pedal housing and the bases of the legs giving the concert piano a touch of mid-century modernism vibe.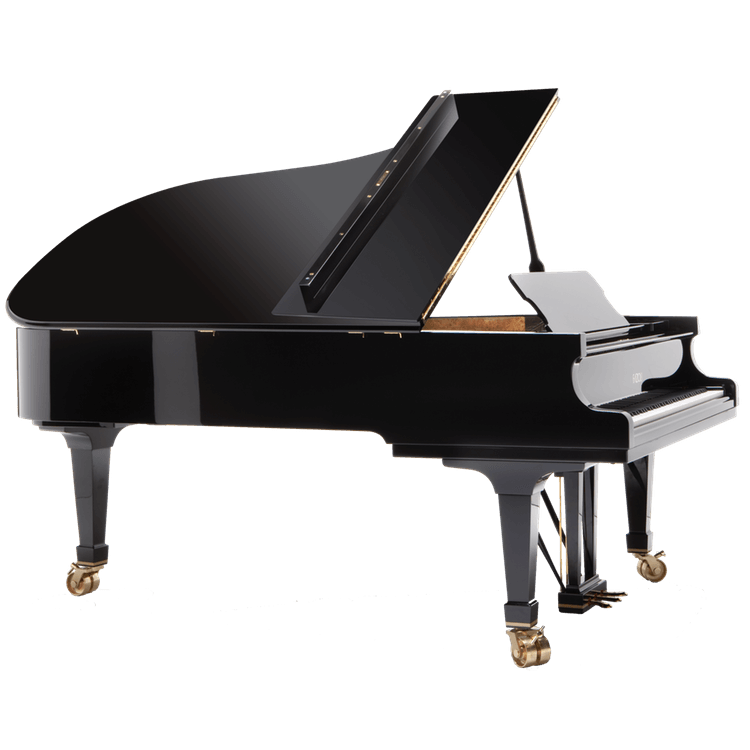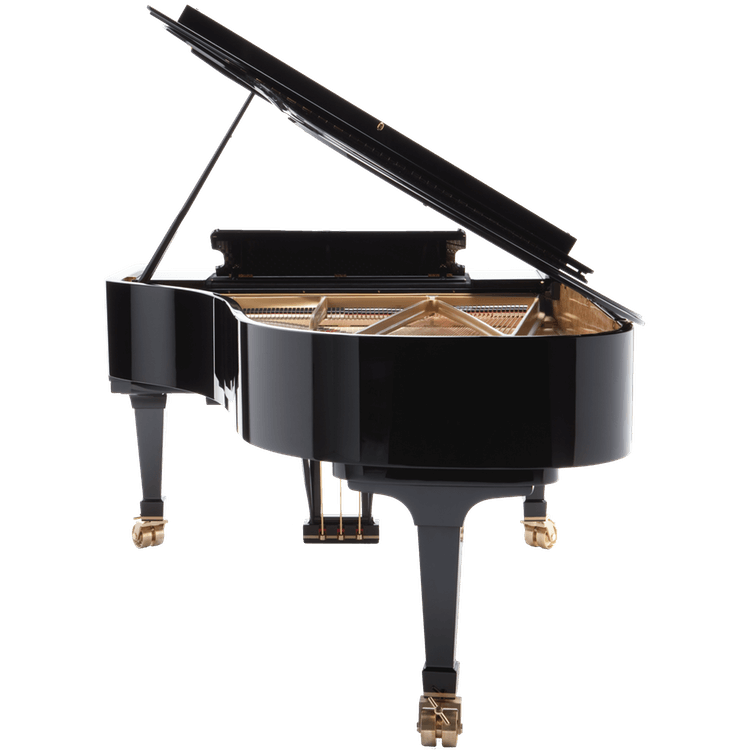 The action of Fazioli pianos are made to our own specifications by the most reputable specialists in the field. Fazioli uses Renner actions and hammers and Kluge keyboards.
The soundboard of F228 is made entirely of red spruce that hails from the Val di Fiemme, a valley in the eastern Italian Alps. Evenness, lightness and flexible strength are typical features of this wood, the same that Stradivari chose for his legendary violins.