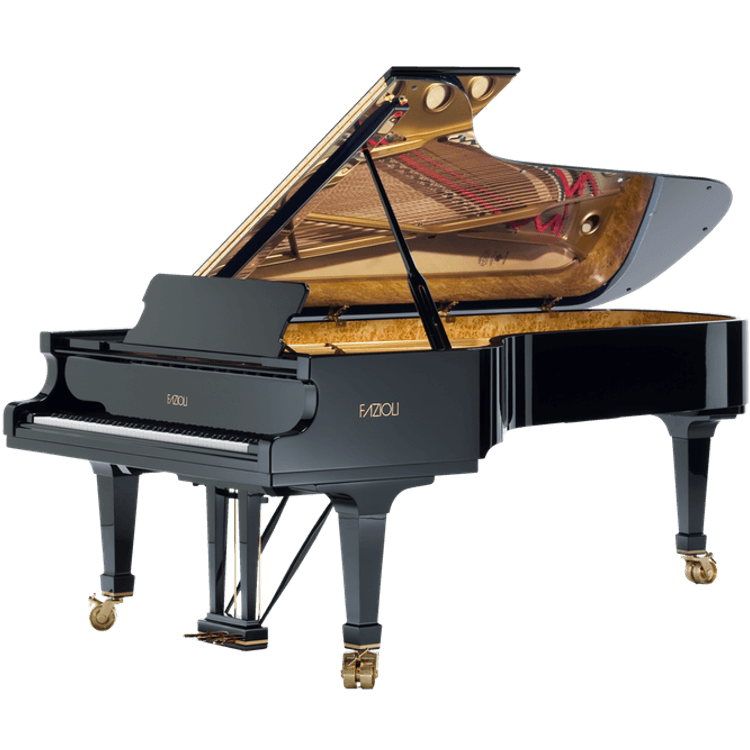 FAZIOLI F278 Concert Grand Piano
F278 is the the second largest concert grand in Fazioli family. Build for large concert halls it is also perfect for large churches and other substantial performance venues.
When it comes to concert grand pianos Fazioli reigns supreme. Made entirely by hand by our artisanal craftsmen with utmost attentions to even the smallest of details Fazioli concert grand  is a dream for a pianist – a piano that can make your every nuance come to life. With Fazioli concert grand the only limit is infinity of inspiration.
Dimensions:
9'2″ x 62″ x 39″ or 278cm x 157cm x 100cm
1169 lb or 530 kg
Optional Attachments:
PianoDisc Self-Playing Player System
Price: Please Inquire 
Availability: Special Order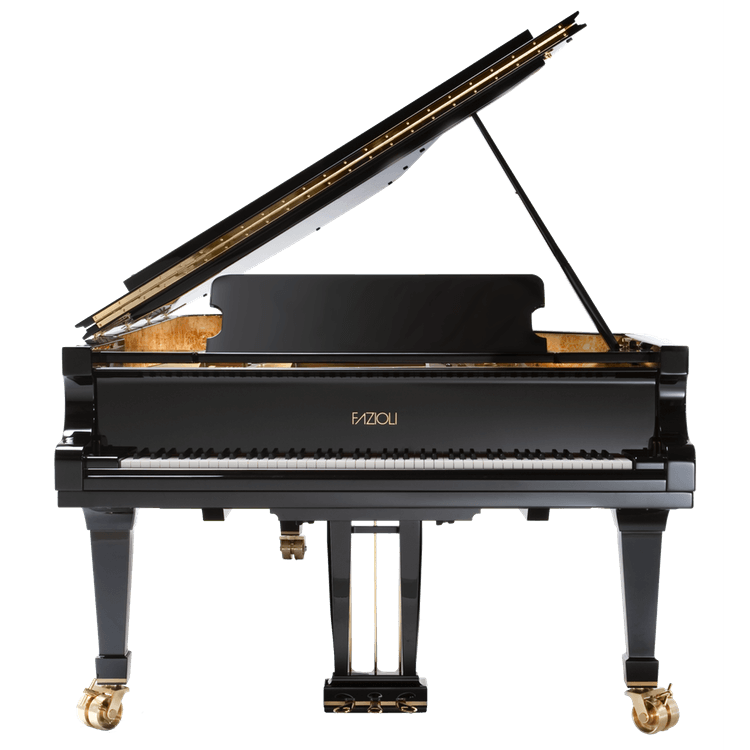 Fazioli F278 is a powerful instrument designed to be a vehicle for performance on the world's premiere stages.
The soundboard of F278 is made entirely of red spruce that hails from the Val di Fiemme, a valley in the eastern Italian Alps. Evenness, lightness and flexible strength are typical features of this wood, the same that Stradivari chose for his legendary violins.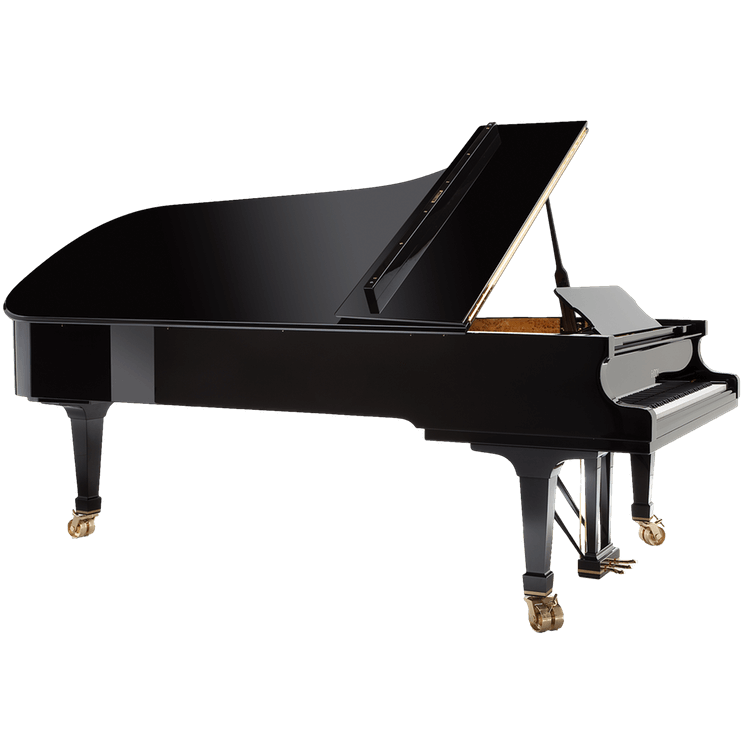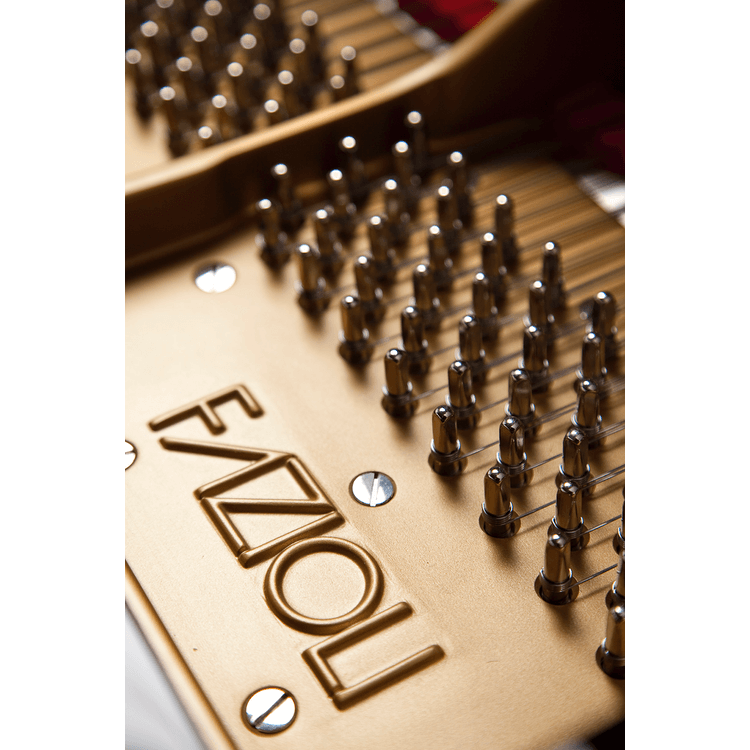 The bridges are of paramount importance on all pianos, but even more so of the concert grands  like F278 due to the tension power that the strings impose on the frame. Bridges are made of thin strips of maple wood and mahogany glued together.
The top of the bridge is laminated using woods with different qualities and increasing hardness proportionate to the frequency of the strings: maple is the wood of preference for the base and the centre areas, hornbeam for the treble and boxwood for the high treble.