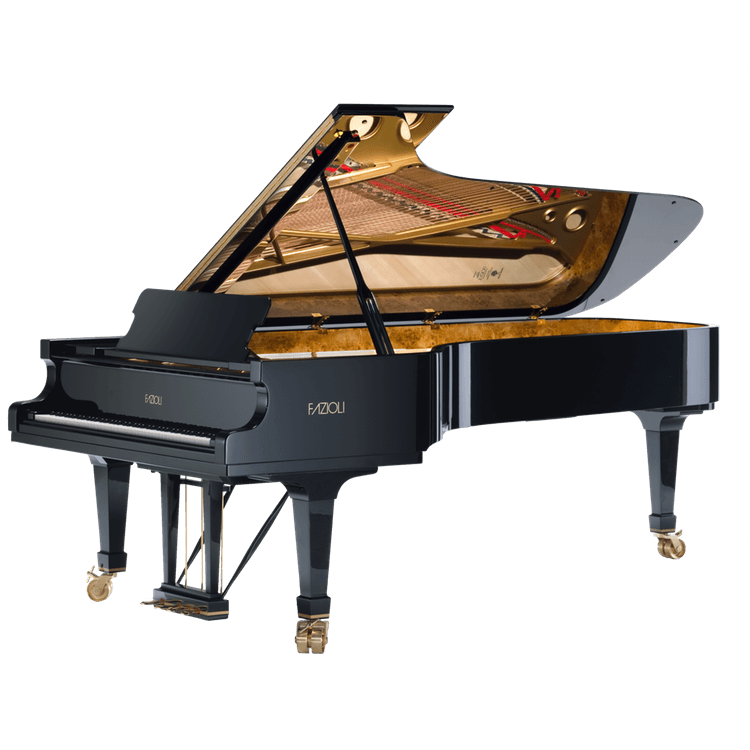 FAZIOLI F308 Concert Grand Piano
The F308 is a flagship concert grand piano of the Fazioli Family. It's the largest, the most powerful and the most technologically advanced Fazioli piano yet.
Designed to reign supreme on the world's largest stages Fazioli F308 is ideal for concerto performance with orchestra as well as solo performances and is a permanent fixture of the world's premiere concert halls and theaters.
Dimensions:
10'2″ x 62″ x 39″ or 308cm x 158cm x 100cm
1257 lb or 570 kg
Optional Attachments:
PianoDisc Self-Playing Player System
Price: Please Inquire 
Availability: Special Order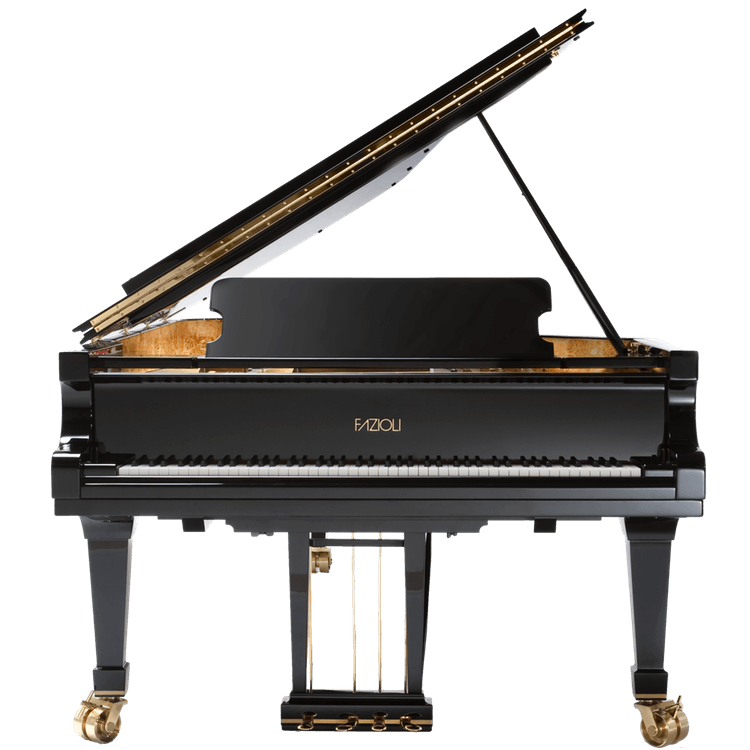 The sensitive and light action allows the finest gradations of dynamic and dexterity to be achieved with minimal strain on the hand. The powerful resonance of Fazioli piano fills the space with crystalline sound and supports the creative vision of the pianist.
Shrouded in a hi-gloss polyester finish the black lacquer of the Fazioli grand piano commands attention while remaining a timeless classic. The understated elegance of simple architectural lines comes alive with the light reflections sparking along the blackness of the regal surface.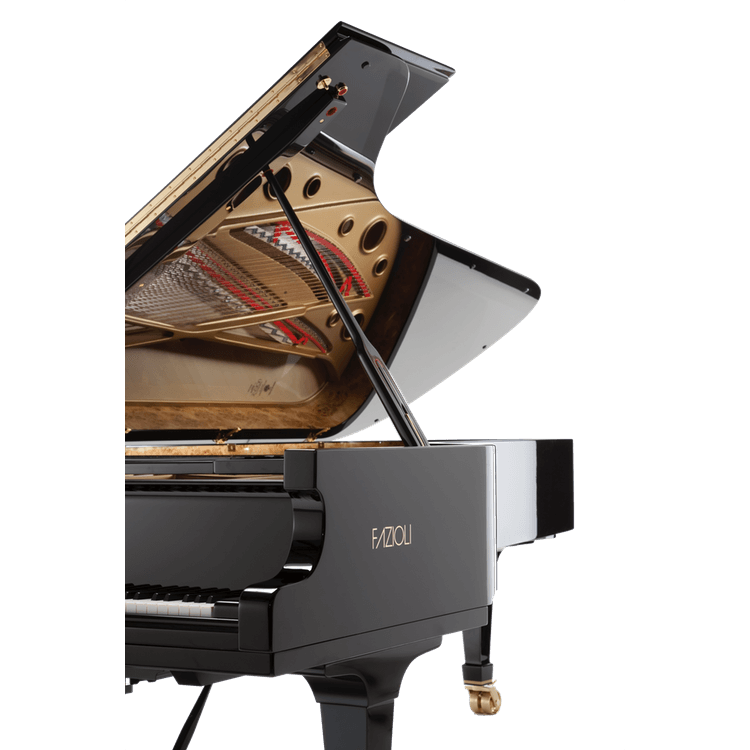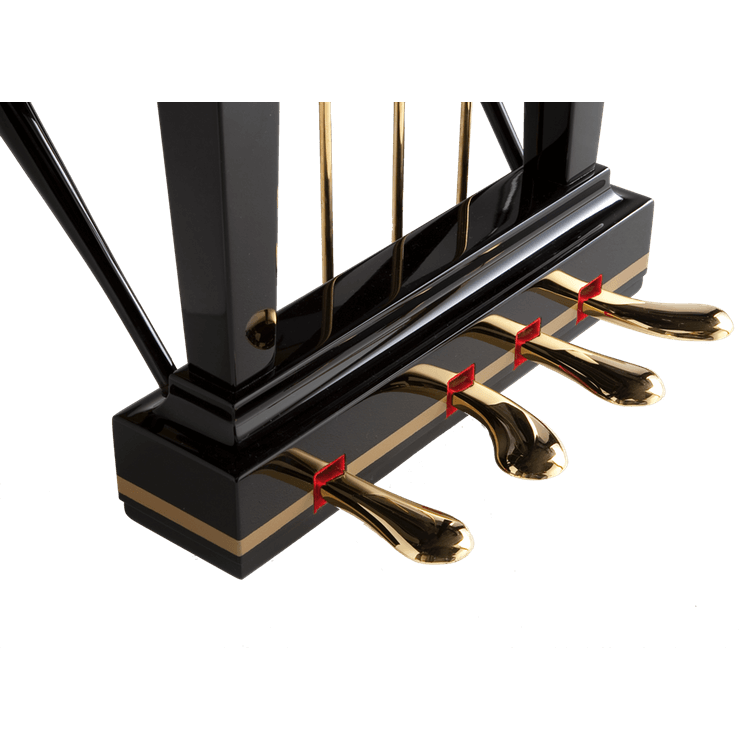 The fourth pedal is invented by Fazioli to allow the piano to reduce volume without the change of timbre and color that occurs with the use of the soft pedal. On our grandly proportioned F308 it is a great feature that allows for further creativity of the pianist. Fazioli F308 can take on the largest concert venues and will ensure the excellence of the performance experience.
In order to reinforce F308 vast soundboard small crosspieces known as ribs, which are made of red spruce like the soundboard are attached perpendicularly to the grain. For F308 18 such supporting ribs are attached to the underside of the soundboard.