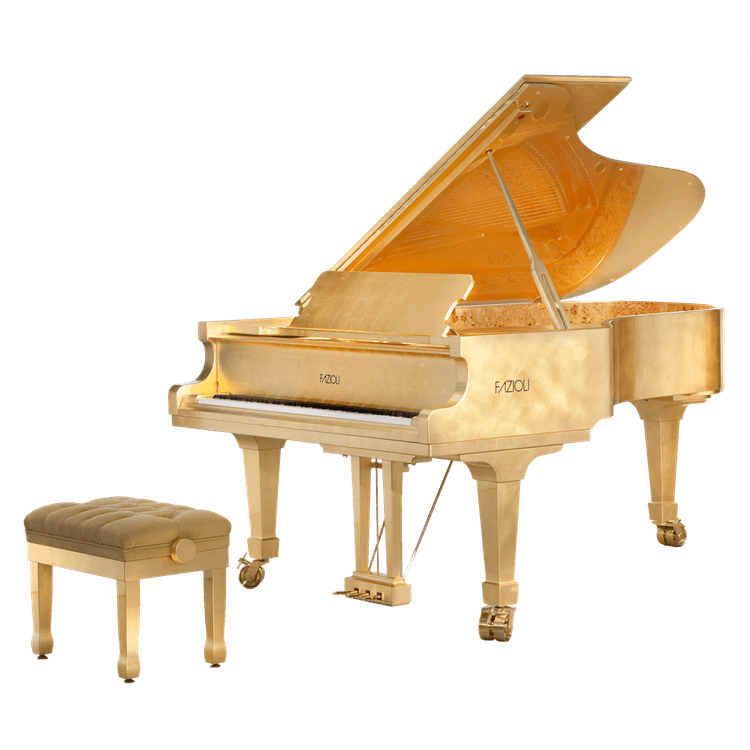 FAZIOLI 24K Gold Leaf Luxury Piano
The simplicity of our classic design of F228 is ideal showcase for the wonder of the Gold Leaf. The myriads of variations of how light reflects off the surface give Fazioli Gold Piano a mysterious life of a gleaming golden treasure.
Since the dawn of creation humanity was drawn to the mysterious gleam of the gold. Mayans, Egyptians, Greeks…all immortalized their civilizations by giving gold an artistic expression. At Fazioli we have created our contribution to the ethos of gold – Fazioli Gold Leaf. Like a life-giving light of the sun Fazioli Gold Grand Piano will illuminate your home with the gift of wonder. The 24 karat gold leaf is painstakingly applied by hand to the entire body of our classic F228 model. High-gloss polyester finish seals the treasure of gold under the scratch resistant glassy surface amplifying 24 karat gold's iridescence and luminosity. The effect is an awe-inspiring treasure that would make even King Tutankhamun jealous.
Dimensions:
Available in all Fazioli sizes
Optional Attachments:
PianoDisc Self-Playing Player System
Price: Please Inquire 
Availability: Special Order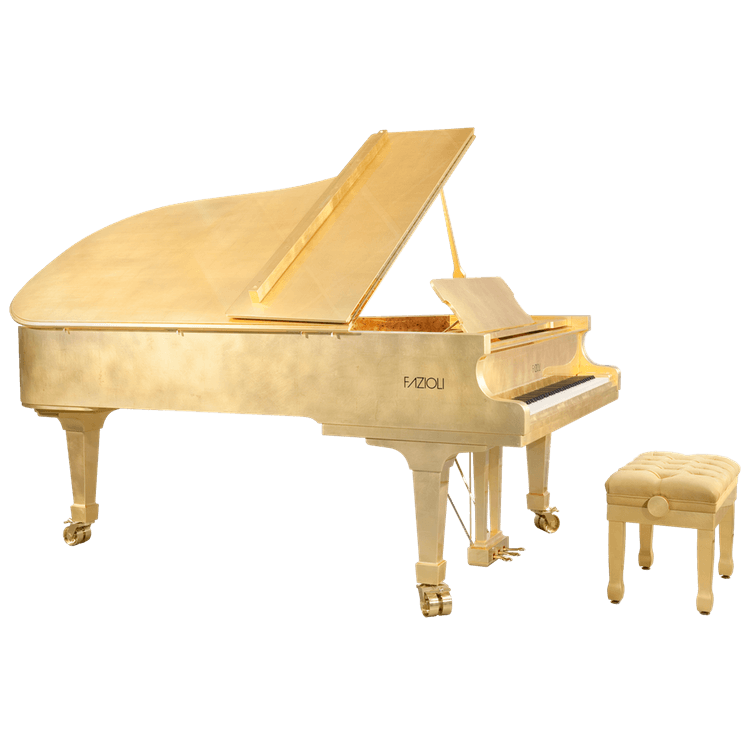 Fazioli Gold Leaf will be the crown jewel of your kingdom be that a private residence, a yacht or the most luxurious performance venue. Whoever glimpses this Gold treasure will not be able to look away.
Louis XIV, the Sun King built Versailles as a love letter to gold. With Fazioli Gold Grand piano you can behold the treasure equally awesome and timeless anywhere you are in the world.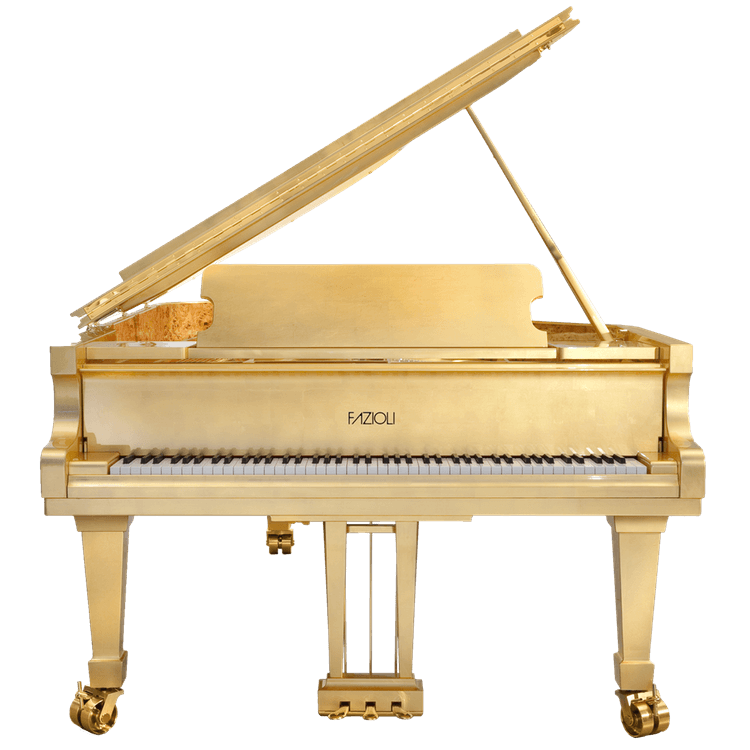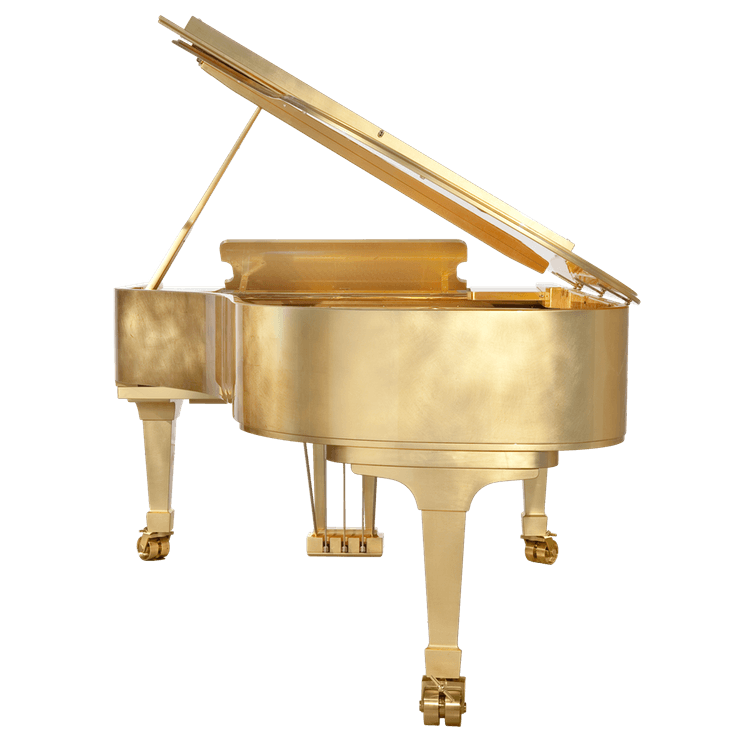 Born of the union of luxury and craftsmanship this one-of-a-kind Fazioli embodies the golden standard for those who have it all – a work of art, a magnificent treasure and an instrument of creation – the ultimate Fazioli Piano.