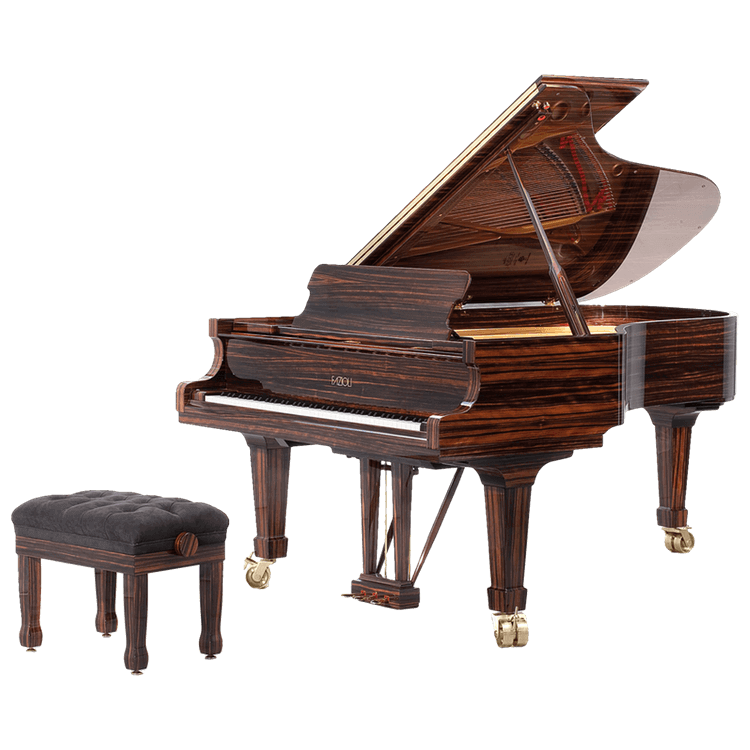 Nature knows no boundaries in its infinite variety. Fortune favors the bold. Both are indeed true with Fazioli Macassar. The stunning bold pattern of this rare exotic tree creates a powerful and mesmerizing statement. Amber and ebony stripes of this Indonesian export are so magnetic that one might think they are borne of an artist's hand.
Natural Beauty of Wood Grain
This natural pattern has been vastly popular in guitar's fingerboards and finest furniture for centuries resulting in inevitable over-harvesting. It seemed a natural fit that the rarest piano of today be dressed in the rarest of the woods. The simple lines of Fazioli's iconic design are allowing the poetry of this spectacular veneer to come forth and claim the attention. The polished brass hardware blends in seamlessly with amber stripes' glow while ebony stripes provide depth and dimensions.
Dimensions:
Available in all Fazioli sizes
Optional Attachments:
PianoDisc Self-Playing Player System
Price: Please Inquire 
Availability: Special Order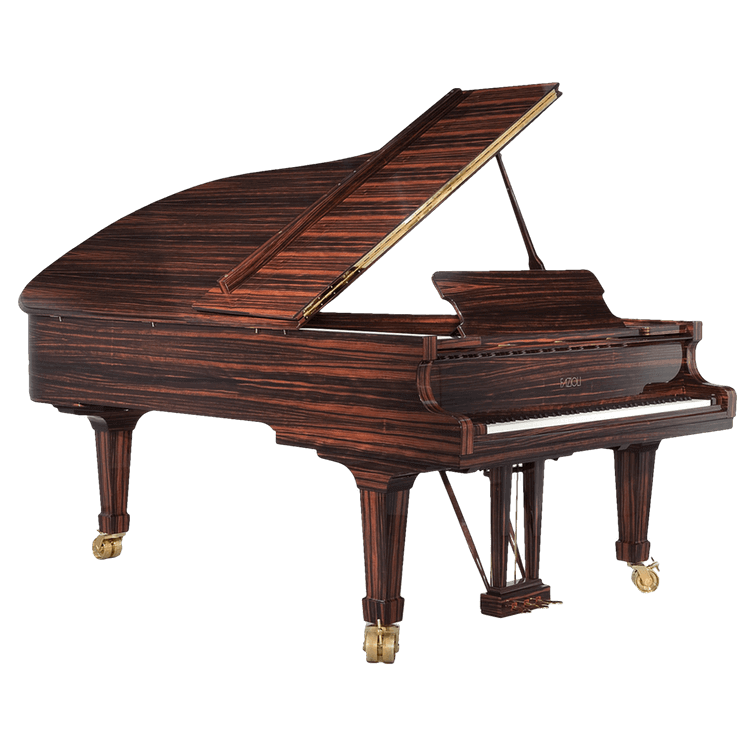 The bold stripes of Fazioli Macassar run horizontally circumnavigating the case, which visually elongates the piano. However the stripes of the legs and pedal lyra run vertically creating a dynamic architectural juxtaposition.
The high-gloss polyester varnish brings out Macassar's dimensions and allows your glance to glide along the curves of this exotic piano.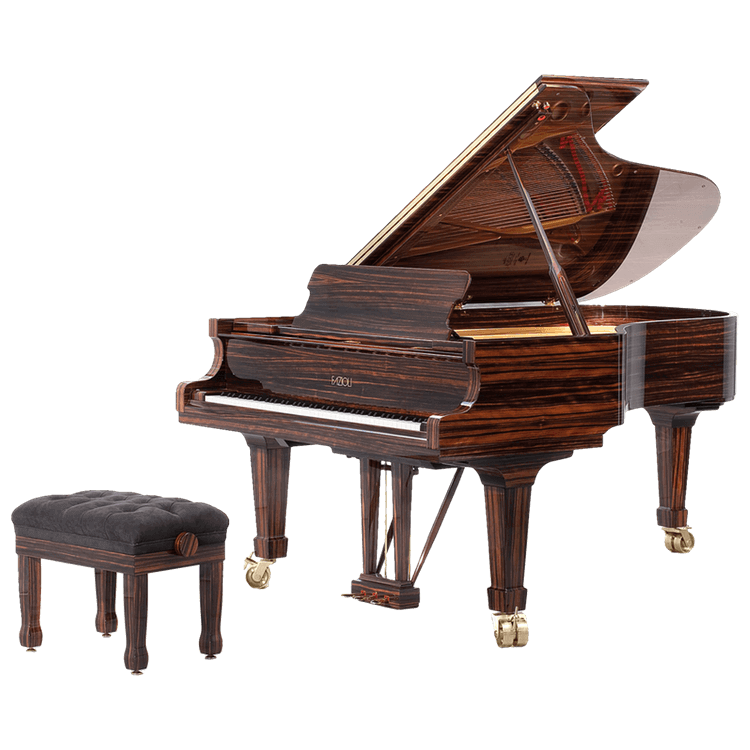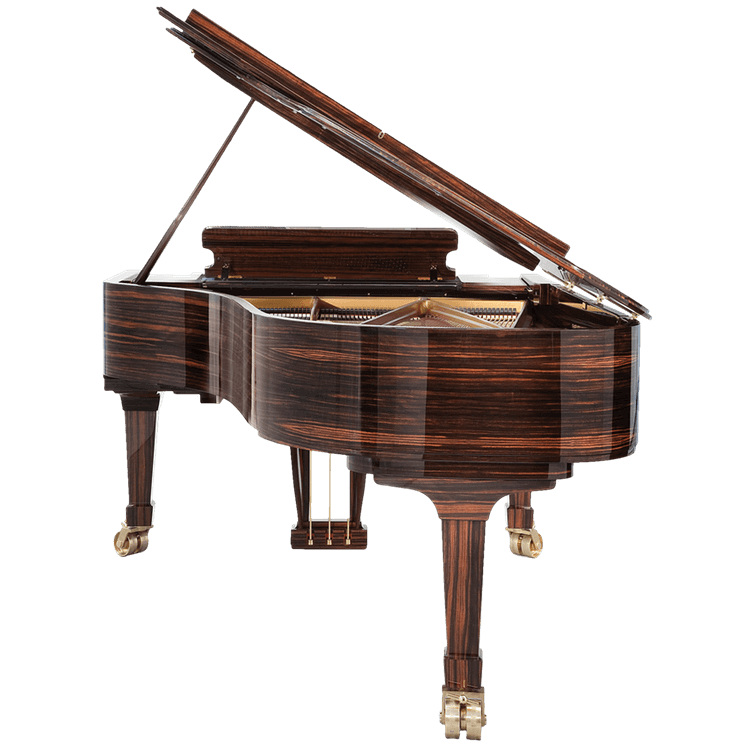 The simplicity of the design of Fazioli Macassar allows the rare veneer to tell the story while subtlety of form make for an elegant and balanced addition to contemporary or traditional interior.