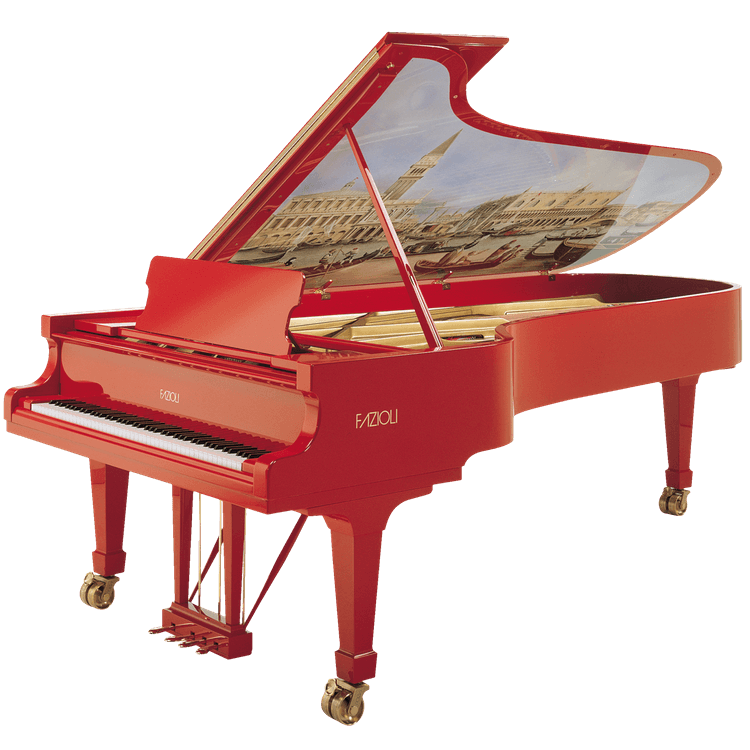 Fazioli Marco Polo Red Piano
Venice is a city of Carnival, abundant creativity and glamorous history like none other. Poets, composers, painters and inventors have flocked to Venice for inspiration, love and excitement for almost a millennia. Fazioli Marco Polo makes it's own historical voyage to the city of palazzos and gondolas bringing invention, painting, music and history together in the most grand manner.
Fazioli Marco Polo is a manifestation of synergy between the imagination and craft of Fazioli artisans and our valued customer's personal history.
Born of celebrating the historic connection between Venice and China the hand-painted reproduction of Canaletto's masterpiece represents the former while the bright red high-gloss varnish of the case represents the latter. Upon the return from his 24 years-long travels of Asia Marco Polo found Venice at war with Genoa. Imprisoned he chronicled his travels, the first European to do so. Canaletto's painting depicts the prisons of Venice as well as San Marco Basilica and the Campanile.
The base of Fazioli Marco Polo is our crown jewel – a 10-foot long concert grand F308. The Epic proportions of the lid of F308 accommodate the floating gondolas as well as piazza San Marco and the Palazzo Ducale. The rest of Marco Polo's case is custom-blended saturated red in high-gloss polyester finish. This model features and additional, fourth pedal, which allows the pianist to reduce volume without modifying the timbre. This is an original invention of Paolo Fazioli.
Dimensions:
Available in model F308
Optional Attachments:
PianoDisc Self-Playing Player System
Price: Please Inquire 
Availability: Special Order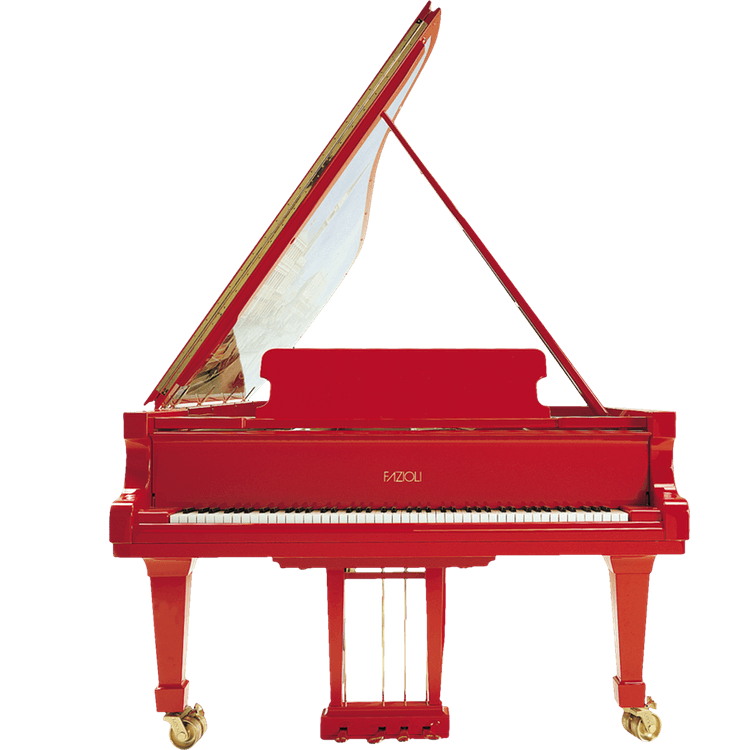 The regal proportions of our flagship concert grand F308 bring to life an immense drama of Fazioli Marco Polo. Brass hardware fit in seamlessly with the bravura painting on the lid and the flaming red of the case.
This hand-painted masterpiece will transport you in an instant to the ancient Venice with the view that inspired Tchaikovsky, Byron and Titian. It is a particularly gratifying experience to perform or listen to the barcarolle (the song of a gondolier) on Fazioli Marco Polo.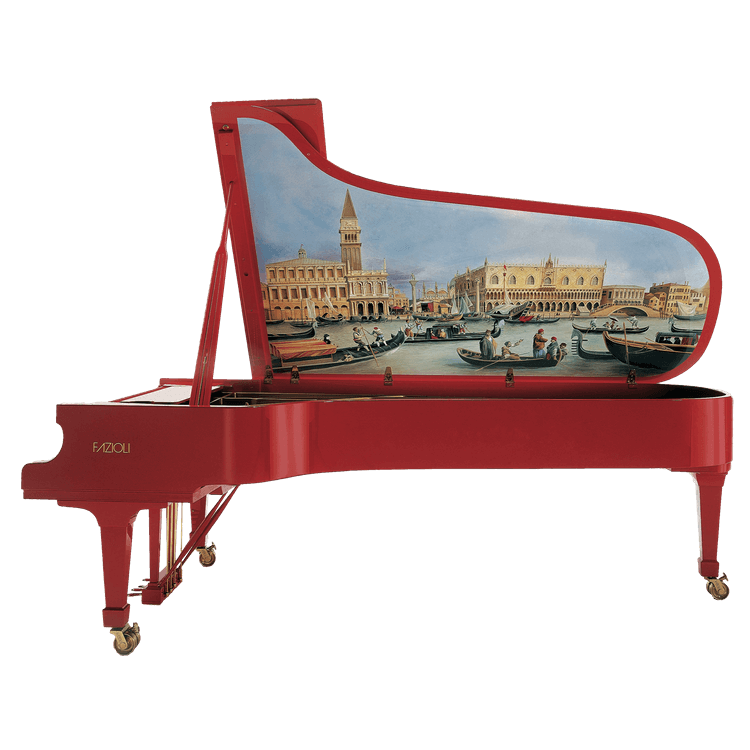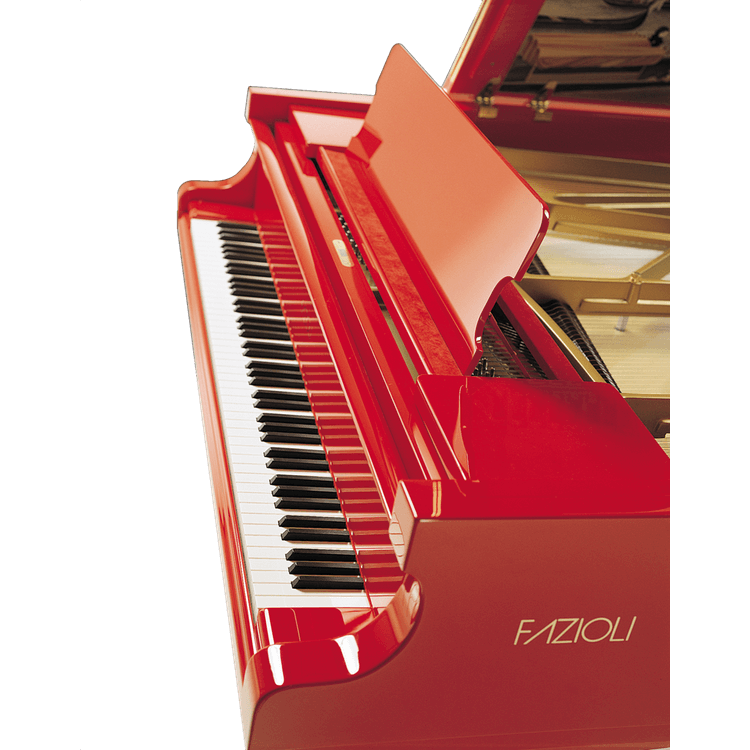 Fazioli Marco Polo marries music, painting and science in featuring the fourth pedal, exclusive Fazioli invention. Fourth pedal brings down the volume without affecting the color of the sound. Marco Polo will dazzle in the largest of concert halls as well as in the most spectacular private residences.