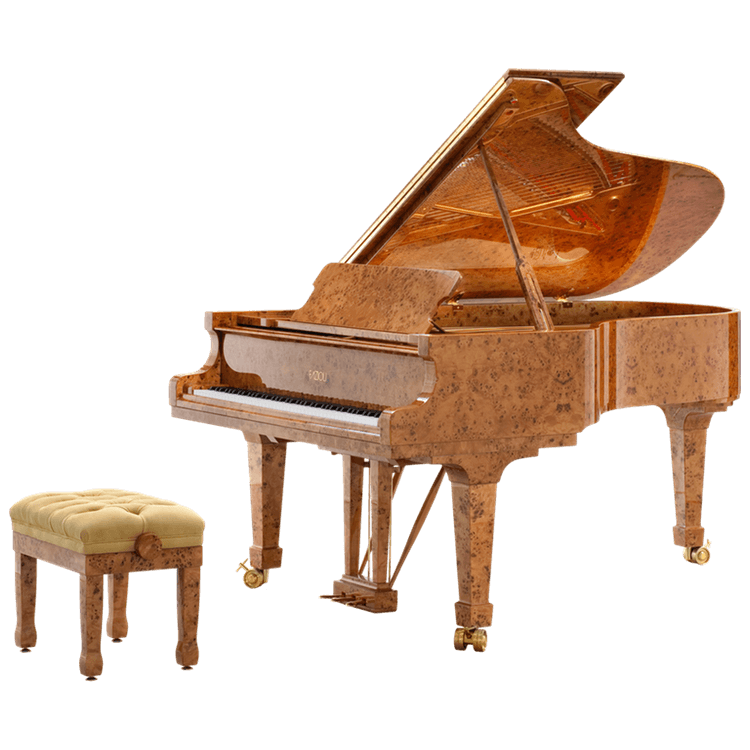 FAZIOLI Poplar Brier Piano
The charm of Fazioli Poplar Brier is instant and unforgettable. The light golden hue of this veneer with its irregular dotted pattern is what makes Fazioli Poplar stand out in the crowd. The elegant simplicity of Fazioli's classic architecture allows the strong statement of this exotic wood finish take center stage.
Exotic Poplar Brier Finish
The brass hardware of the piano match the tone of Poplar Prier thus creating an uninterrupted flow of the entire case's visual tonality. The only contrast to this blond vision is the keyboard and red felt ribbons at the base of the strings.
Available in multiple F-model sizes for special order Fazioli Poplar will bring a modern and sunny element to both traditional and contemporary surroundings.
Dimensions:
Available in all Fazioli sizes
Optional Attachments:
PianoDisc Self-Playing Player System
Price: Please Inquire 
Availability: Special Order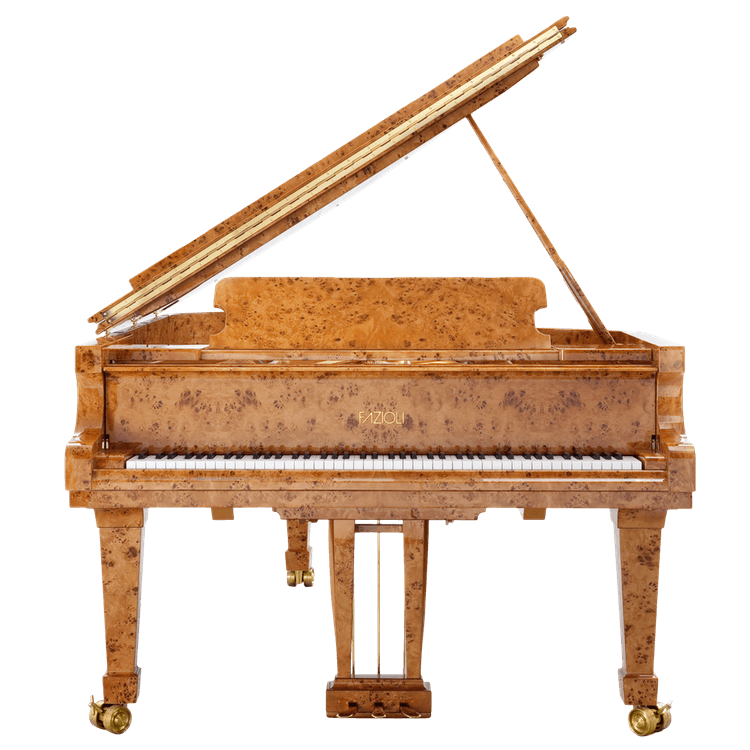 The contrast of the dotted pattern of this veneer lend Fazioli Poplar it's unique, freckled appearance.
The sunny hue of this Fazioli piano will play off natural and artificial light giving any room an immediate burst of sunshine.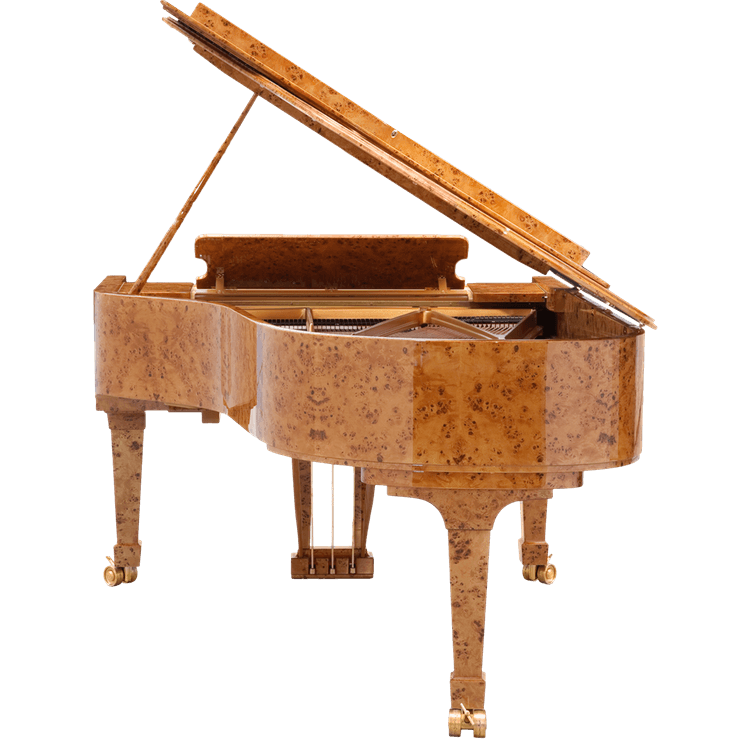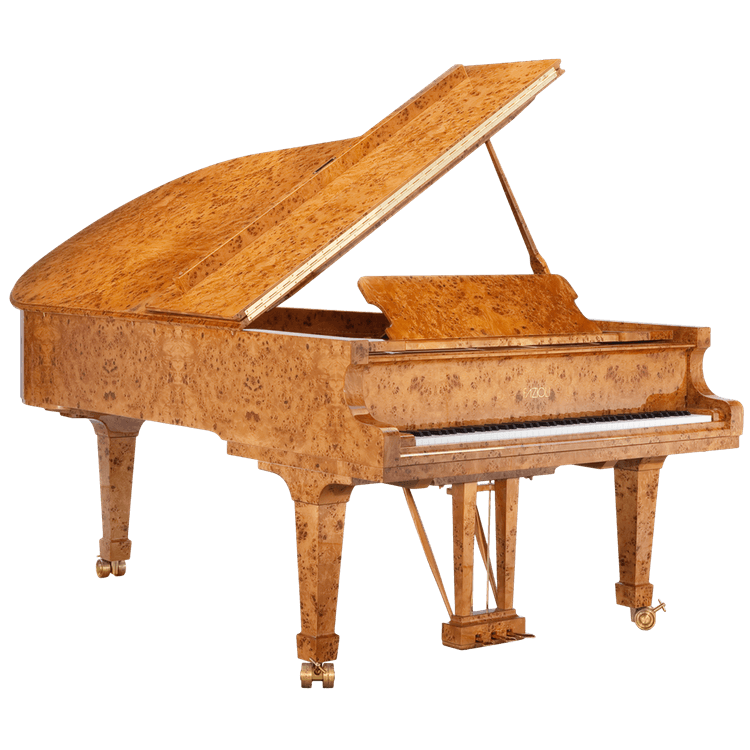 The versatility of Fazioli classic piano shape allows this rare and unique veneer to capture your imagination.
Fazioli Poplar is at home in the skyscraper, Tuscan villa and everywhere in between giving your interior a classic yet statement- making touch.