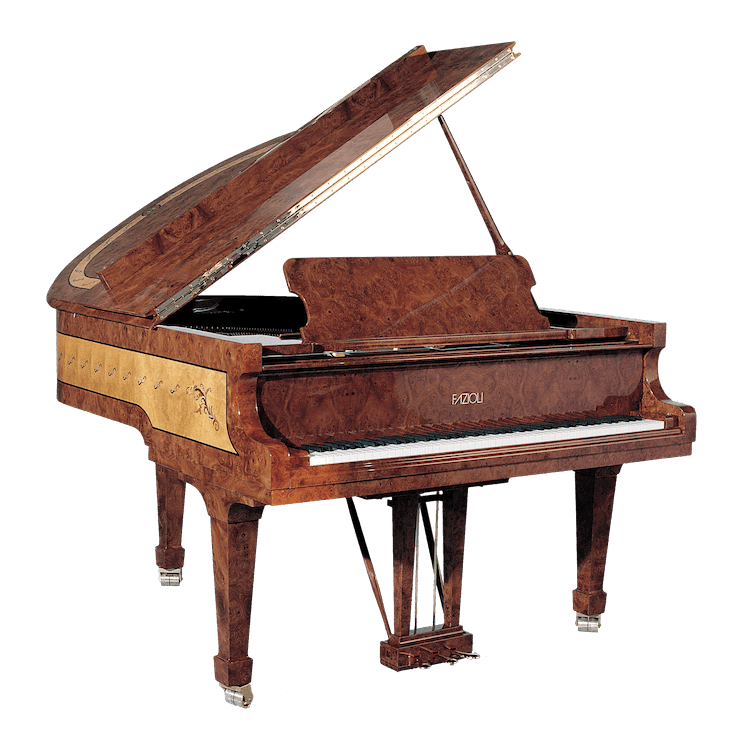 With Fazioli Royal we enter our very own Versailles. The exquisite inlays are realized by Fazioli piano artisans with the perfectly matched selection of the Myrtle burl, Red elm and mother of pearl. The elegant floral motif shaped evocatively to resemble the letter F for Fortepiano) encircles the case of the Fazioli piano as well the outlines piano's shape on the surface of the lid.
The warm, auburn flame of the burl engulfs the classic shape of this special model F156. This Fazioli Piano model Royal F156 is conveniently compact baby grand designer piano, which lands it a versatility to be a jewel of the room of any proportions.
Optional Attachments:
PianoDisc Self-Playing Player System
Price: Please Inquire 
Availability: Special Order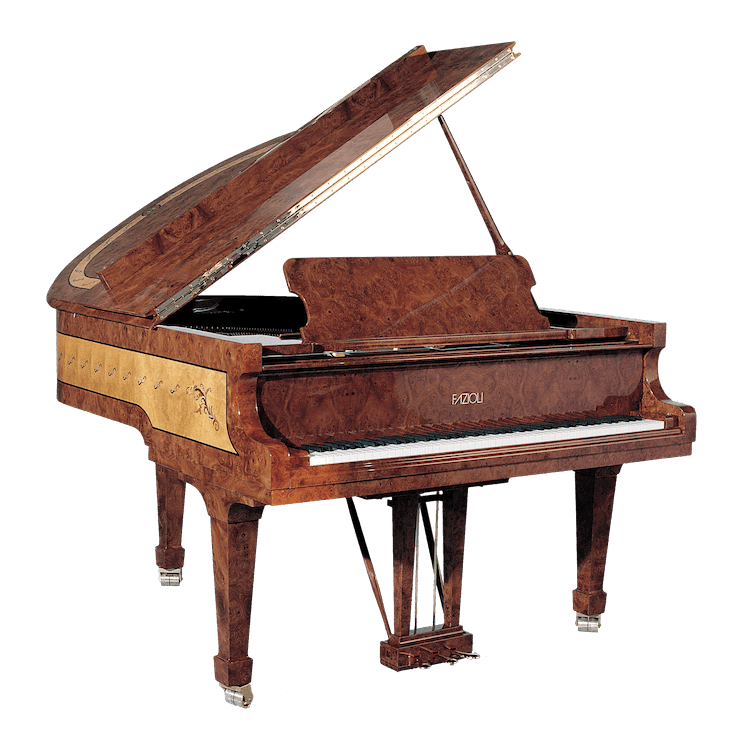 Myrtle Burl was favorited by Louis XVI. One of Versailles' dining rooms is adorned by a table of this rare burl variety. Once the light begins it's play within these precious patterns the beauty of this burl reveals it's infinite variety.
Fazioli's famed power and responsive action make this compact grand fill any room with luxurious sound. It is sure to lend the restrain of its' contemporary form to a Louis-style interior and at the same time will warm up the most modern of interiors.
The timeless elegance of the architecture of model F156 makes Fazioli Royal a modern homage to the grandeur of the Gilded Age of Versailles' heyday. The mother-of-pearl inlaid flowers give it a Royal touch, indeed.