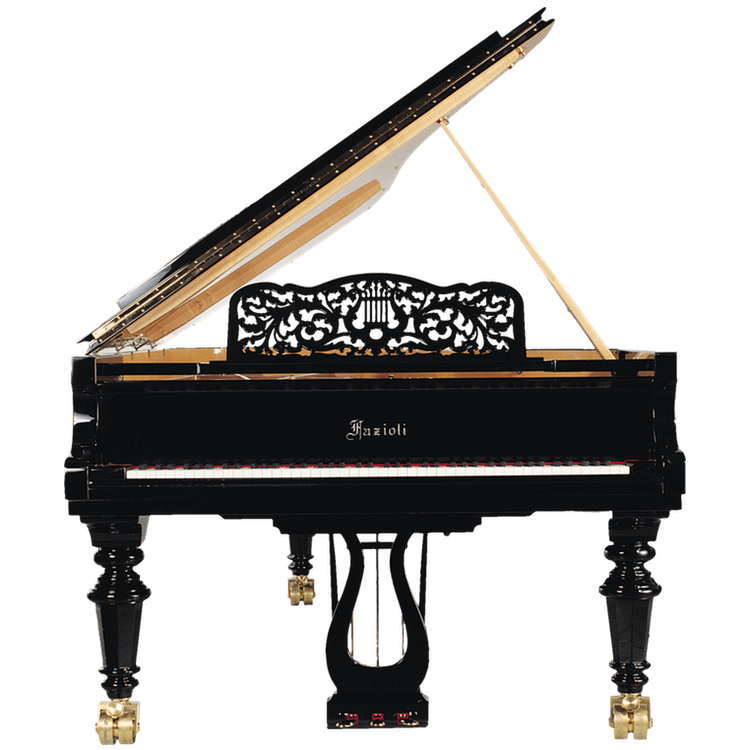 FAZIOLI Strauss Piano
With Fazioli Strauss every day is a Vienna Opera Ball! Created to delight both ear and eye alike Fazioli Strauss will invite you to dance (perhaps to Johann Strauss' Blue Danube) each time you glance upon it. This reinterpreted classic harkens back to the era of crystal-chandeliered ballrooms where perfect twirl of the waltz was a social prerequisite.
In true Fazioli fashion the traditional 19th century form is given a modern and streamlined interpretation. The most striking feature of Fazioli Strauss is a contrast of the blond maple veneer on the underside of the lid and the interior of the frame with the polished ebony exterior. With the support rod matching the light interior the lid appears to be suspended open inviting everyone into the world the piano's crystalline sound.
Dimensions:
Available in all Fazioli sizes
Optional Attachments:
PianoDisc Self-Playing Player System
Price: Please Inquire 
Availability: Special Order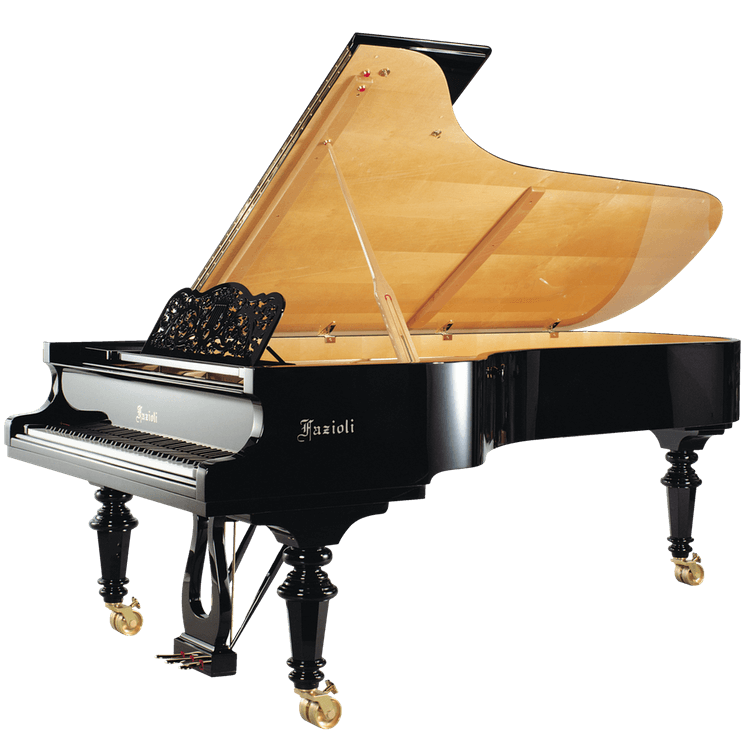 The intricate carving of the music stand pays homage to the finest examples of the Victorian Era. The ornate iteration of the Lyra in the center of the music stand is echoed by a sleek and modern version as a pedal box. The traditional Old English gothic font compliments the Old World aura of Fazioli Strauss.
The maple veneered support rod creates and airy illusion of hovering lid.
Large brass double wheels with individual breaks facilitate repositioning of the piano. Streamlined simplicity of the main case of Fazioli Strauss gives the ornate details and intricate carvings a modern feel transforming the 19th century form into the 21st century vision.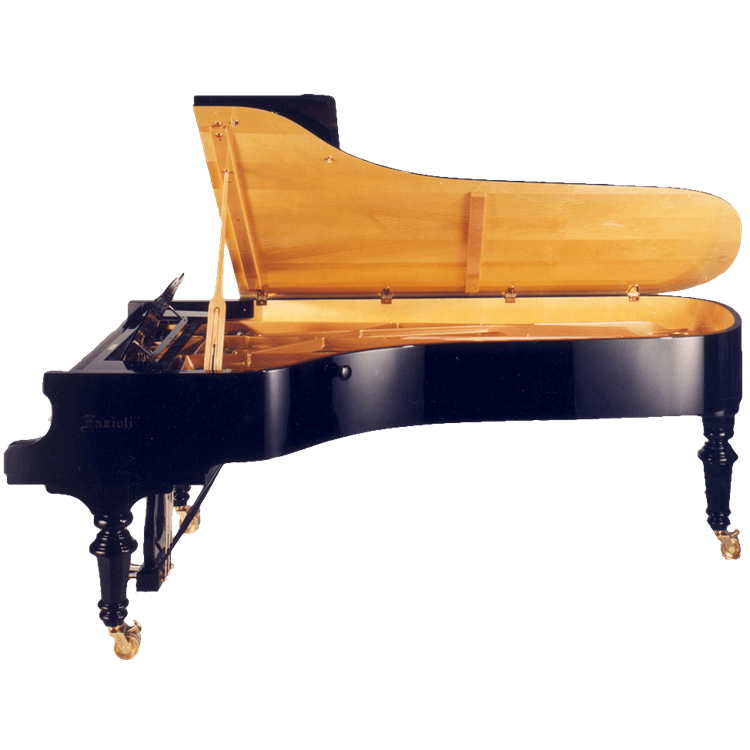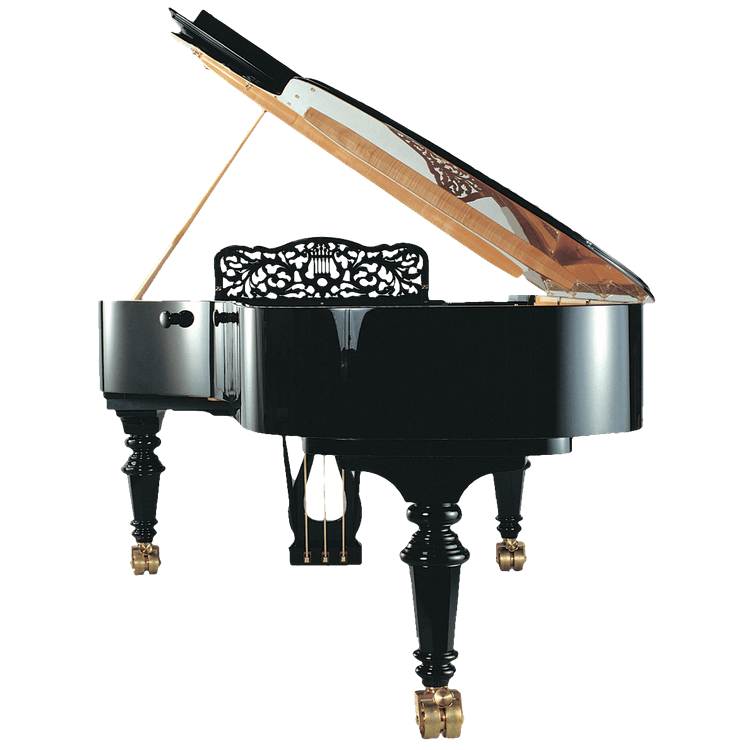 Whether for a concert venue or a private residence Fazioli Strauss will not only bring a sensitive yet powerful action Fazioli pianos are treasured for but also a touch of Old World glamour sure to elicit a smile from the most serious music lover.
Brass hardware emphasizes the effervescent effect of this surprising yet simple adjustment that makes us rediscover the beloved classic form of a Victorian grand piano.