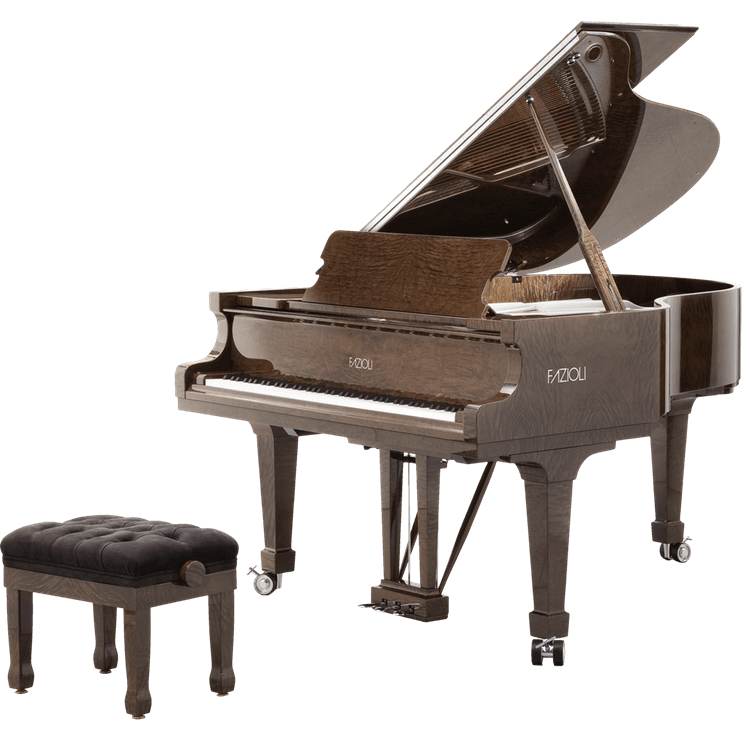 In the quest to surpass even the highest of expectations Fazioli created Tamo. Shrouded in the exotic lace of this rare wood's pattern Fazioli Tamo is at once a statement piece and a timeless classic.
Once reserved only for Japanese royalty Tamo burl hails from the country whose appreciation for its nature's fragile beauty is legendary. Tamo and Fazioli synergy is that both are slow-grown and meticulously cultivated to achieve perfection. The architectural minimalism of Fazioli Tamo allows its precious exotic wood veneer to take center stage and make its own kind of music.
Dimensions:
Available in all Fazioli sizes
Optional Attachments:
PianoDisc Self-Playing Player System
Price: Please Inquire 
Availability: Special Order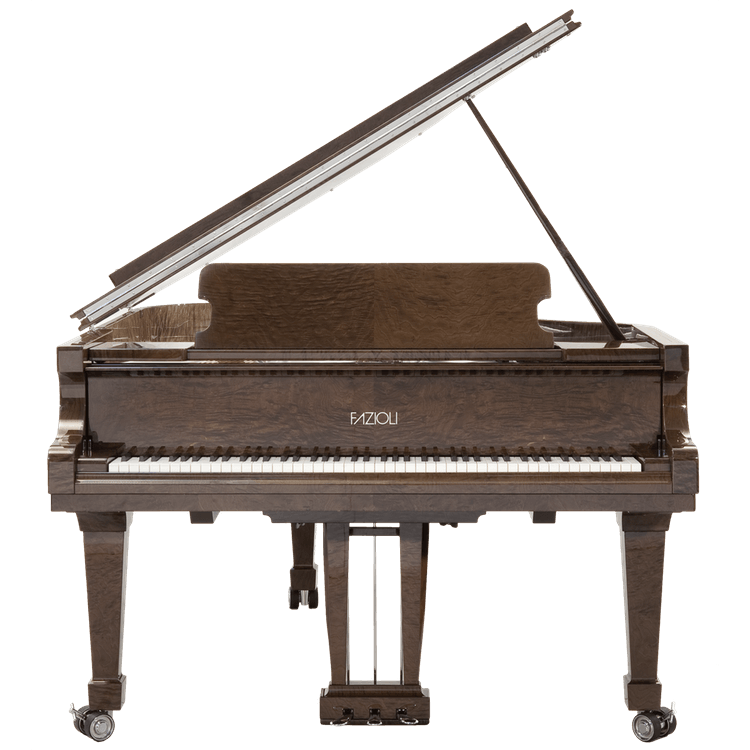 The intricate lacy pattern of Tamo will reflect light in infinite variety revealing the depth of chocolate brown beneath it's ashen veil.
Tamo is a rare Japanese Burl which is cultivated and slow-grown. Fazioli Tamo veneer is as thin as a blade of the samurai sword.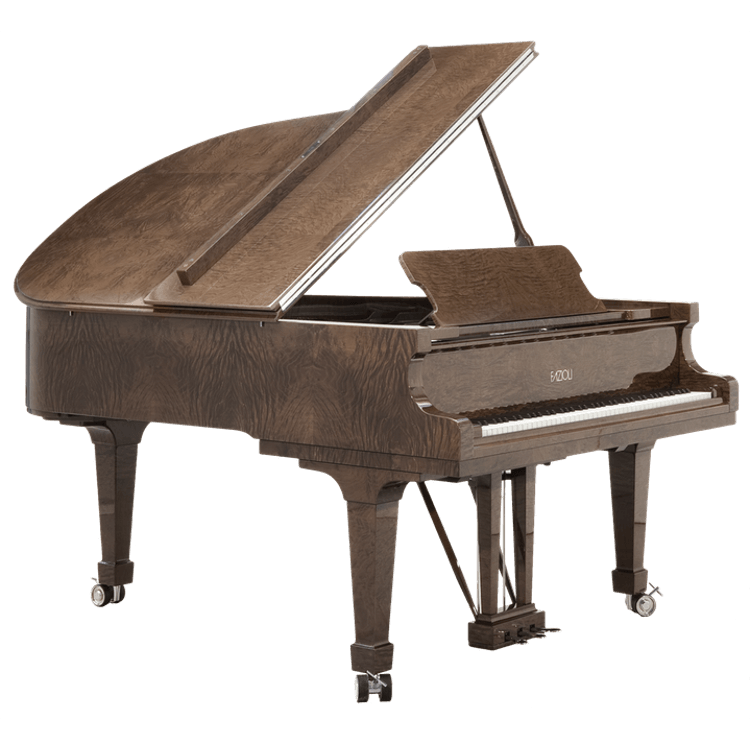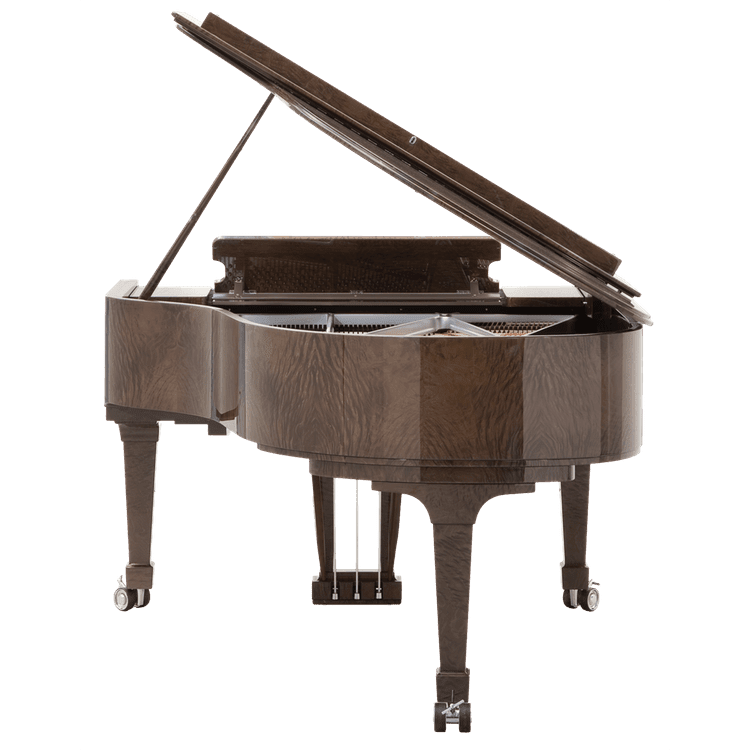 The rubber tires on the wheels not only conceal the gleam of metal for a more uniform and minimal appearance but also provide an ease of movement of the Fazioli piano and protection to the surface it is on.
Ultra-modern chrome frame and metal hardware play off the ashen-chocolate of Tamo giving it an air of elegant minimalism with high-tech heart.