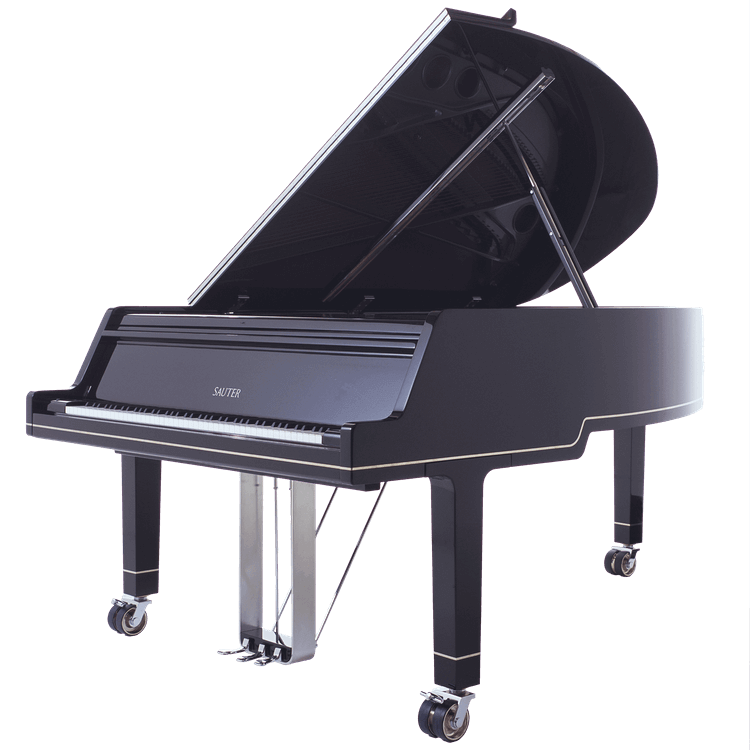 Sauter Ambiente Grand Piano
This unique chrome piano will transform a contemporary interior into a modern artistic salon. The ebony black is complimentary to both monochromatic design as well as atmosphere of colors.
The curvature of the grand piano's body seems to be an ideal form for the instrument yet Sauter Ambiente surprises us with a fresh and simple reinterpretation. In one clean sweep this 7.5 foot semi concert grand piano outlines the parabolic curve. The proportions of the architecture and the new approach to traditional design elements give this modern grand piano a light and modern appearance.
Ideal for a mid sized venue, the Ambiente provides performers with the beauty of highly nuanced sound and performance excellence. This piano will delight audiences and spark many a conversation.
Dimensions:
L 230 cm x H 105cm x W 160 cm
Optional Attachments:
PianoDisc Self-Playing Player System
Price: Please Inquire 
Availability: Special Order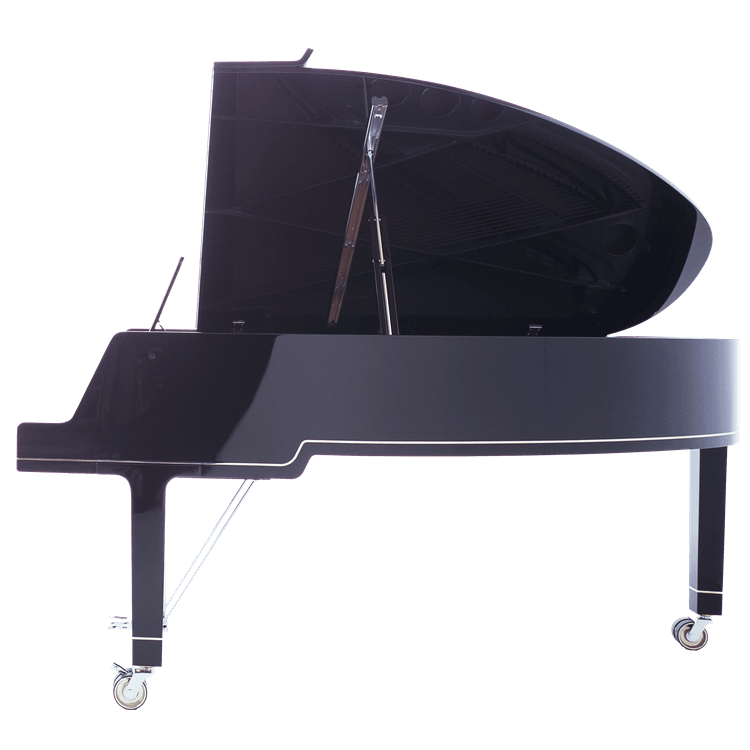 The legs are thin straight square columns that allow our gaze to concentrate on the new silhouette of the piano's body.
The space between the outside curve and the strung iron frame create an elliptical enclosure where the lid support rests. The support rod can rotate and adjusts to different heights.
The thin chrome ribbon runs along the body drawing our eye to the clean shape it outlines, echoed by the similar accent on the lower part of the legs.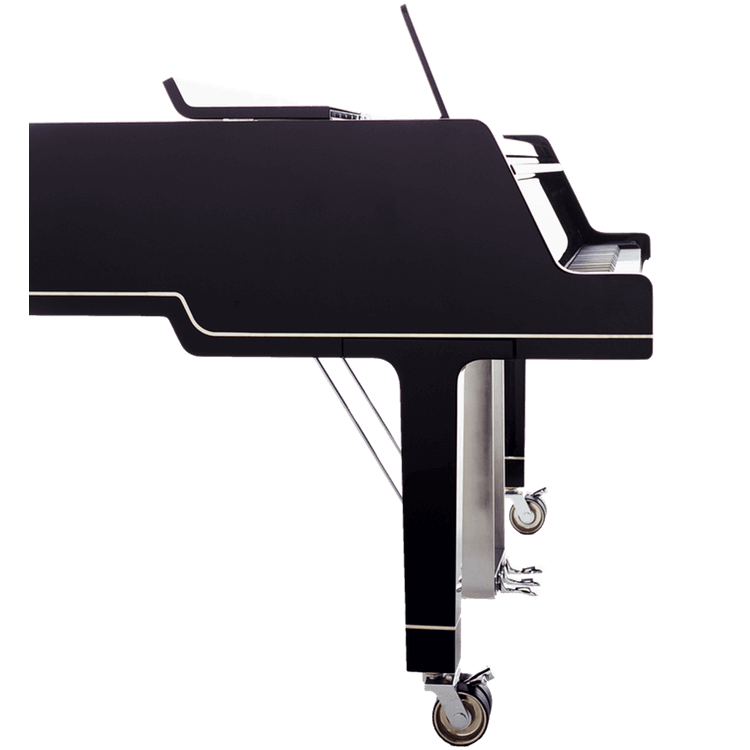 The pedal lyra is realized in brushed steel. It's simple elongated U-shape evokes the elements of Art Deco style through the prism of a minimalistic esthetic.
The slanted front panel of the keyboard is another simple yet unique design feature of Sauter Ambiente. It created impression of fluidity of form that gives Sauter Ambiente a very contemporary and chic character. The high-gloss finish in combination with chrome and steel hardware contribute to the two-tone elegance of Art Deco while the design itself puts Sauter Ambiente on the front lines of modernaity and  avant garde.