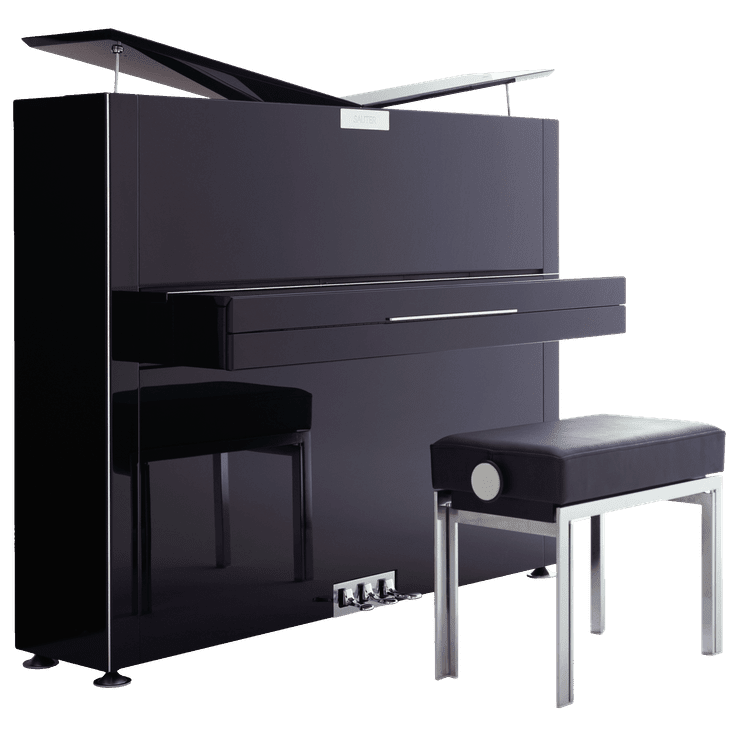 Sauter Pure Ebony Upright
Sauter Pure is the embodiment of a contemporary concept of simplicity, functionality and glamour. Finished in glossy ebony lacquer its simple form comes to life with every reflection of light touching upon it.
Sauter Pure's iconic architecture available in Basic or Noble versions (the latter with chrome plated metal strips imbedded in the corners) exemplifies perfectly a "less is more" esthetic.
The revolutionary double wing lid opening adds drama to the cubic design while enhancing the sound that now travels sideways in opposite directions only to blend perfectly in the room.
Dimensions:
H 123.5 cm x W 156 cm x D 59.5 cm
Optional Attachments:
PianoDisc Self-Playing Player System
Price: Please Inquire 
Availability: Special Order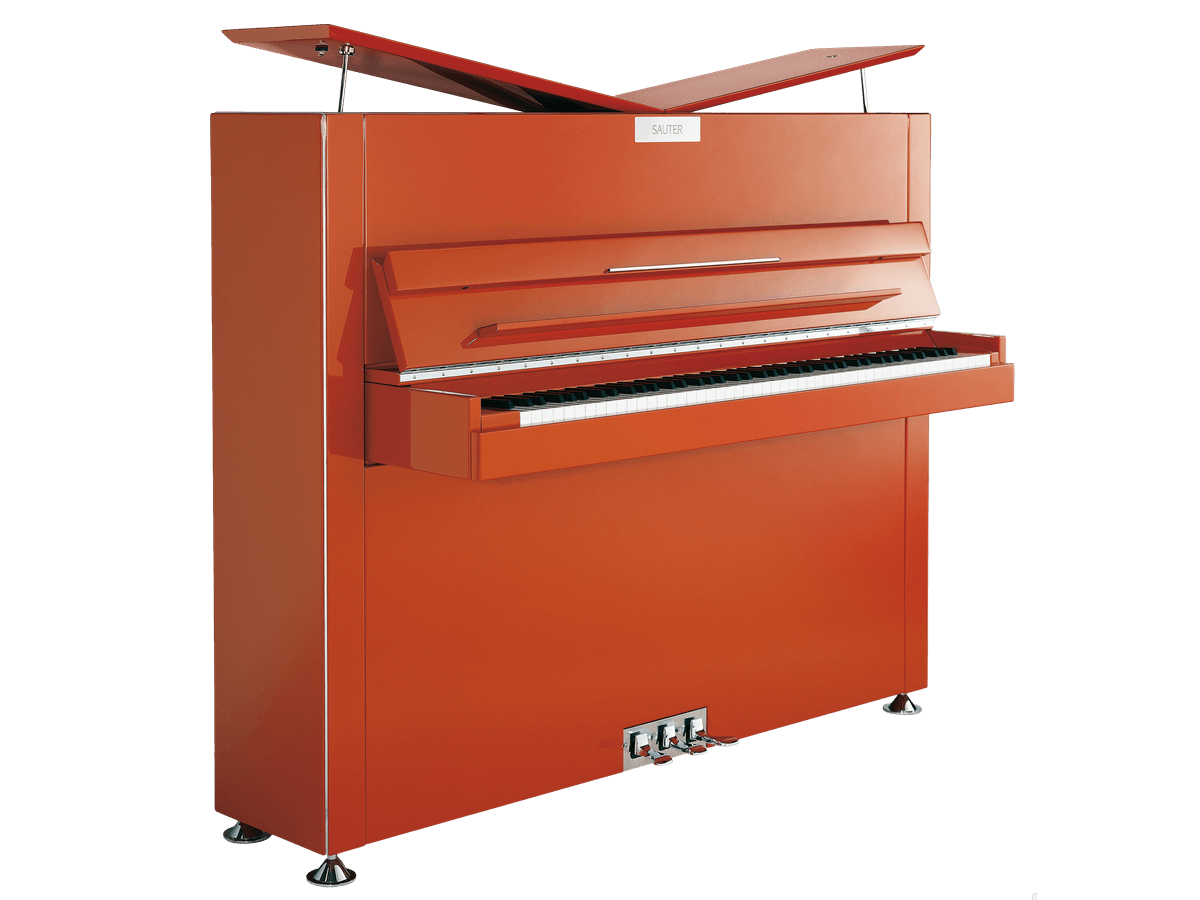 Pure in Custom Cayenne Finish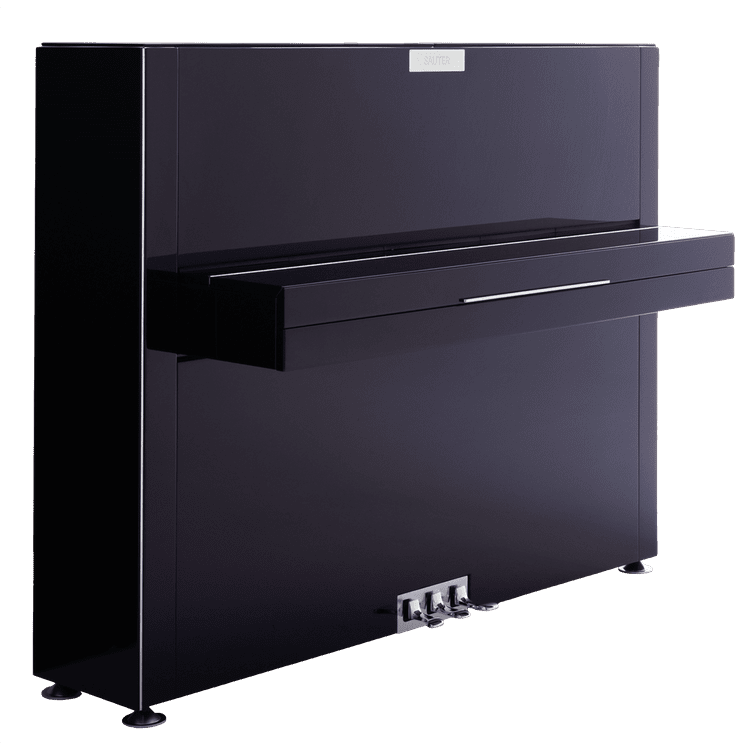 Perfect for a sleek modern interior Sauter Pure is an ideal instrument for a city music lover who appreciates modern design and technology and appreciates the quality of one of Europe's oldest and most esteemed piano builders.
The butterfly lid, unique to Sauter pianos, serves two purposes. It adds a touch of elegance and grandeur and aids as well in the even distribution of the piano's sound.