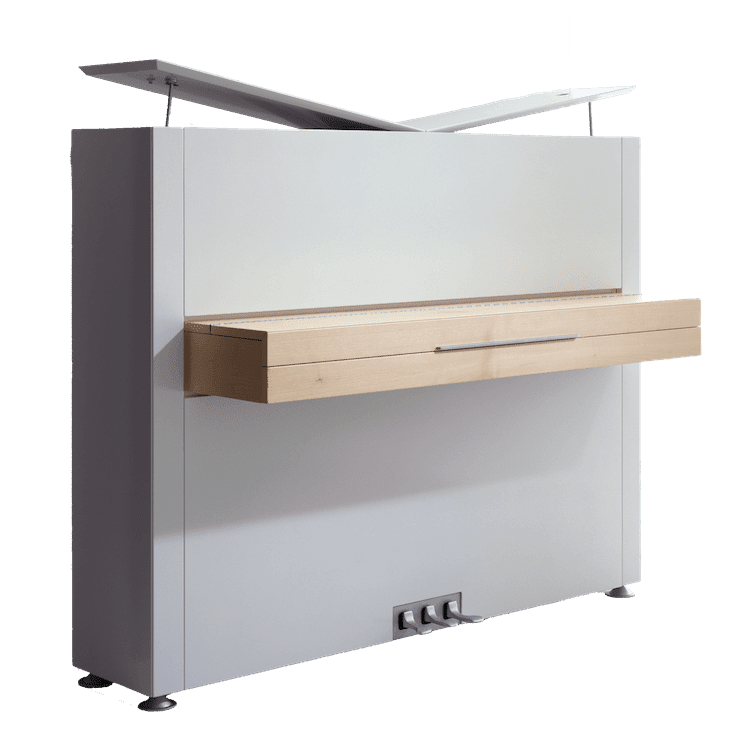 Sauter Pure 122 White Upright Piano
Sauter Pure White features a milky white lacquer and natural finish wood for the keyboard box. The effect is a stunning modern simplicity with the eco-vibe of the green generation.
Sauter Pure White Upright Piano is a twin of our Sauter Pure Ebony but they could not be less like each other.
The metal details on Sauter Pure White are matte which allows the metal to blend into the wood of the keyboard box. The matte finish on the pedals doesn't not accentuate the lower part of the piano thus allowing it to convey a sense of air and light.
Dimensions:
Height 123.5cm x Width 156cm x Depth 59.5cm
Compatible with PianoDisc self-playing player system
Price: Please Inquire 
Availability: Special Order
Demo of the Sauter Pure White Upright Piano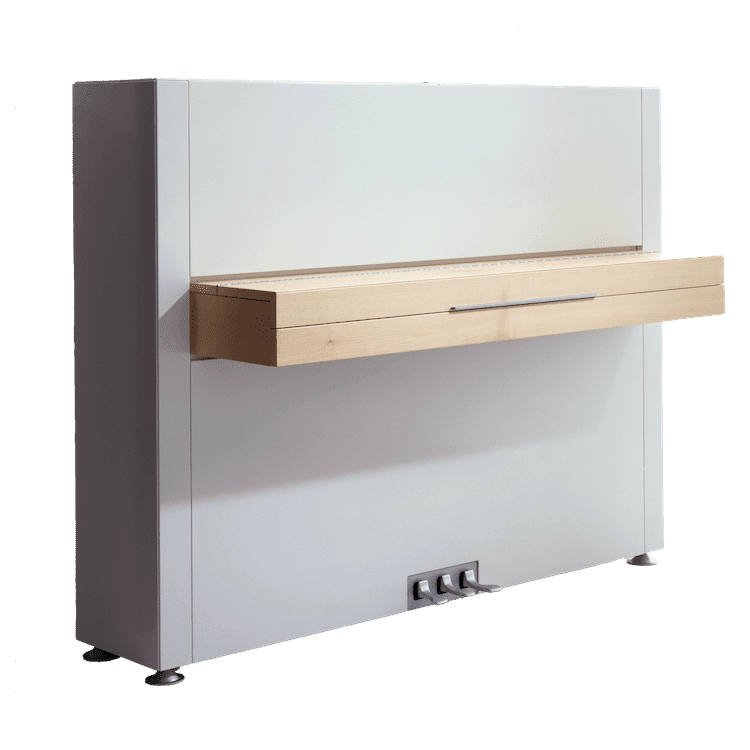 The natural wood finish is a stunning contrast to the smooth and silky white of the piano's body. The combination has a rustic flavor giving it a touch of countryside allure.
Sauter Pure White Upright Piano is created for the lover of piano, laconic design and natural surfaces that remind us that we are all children of Earth.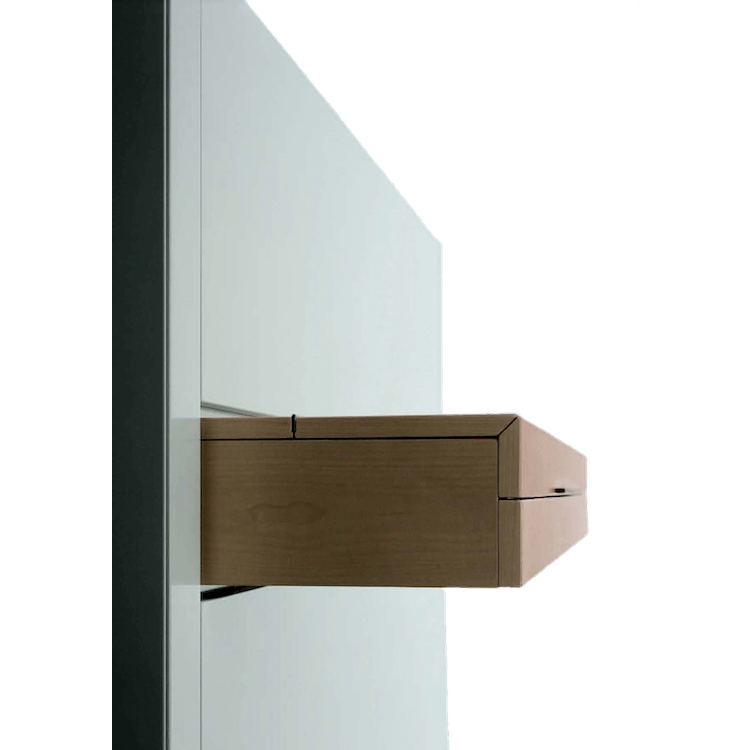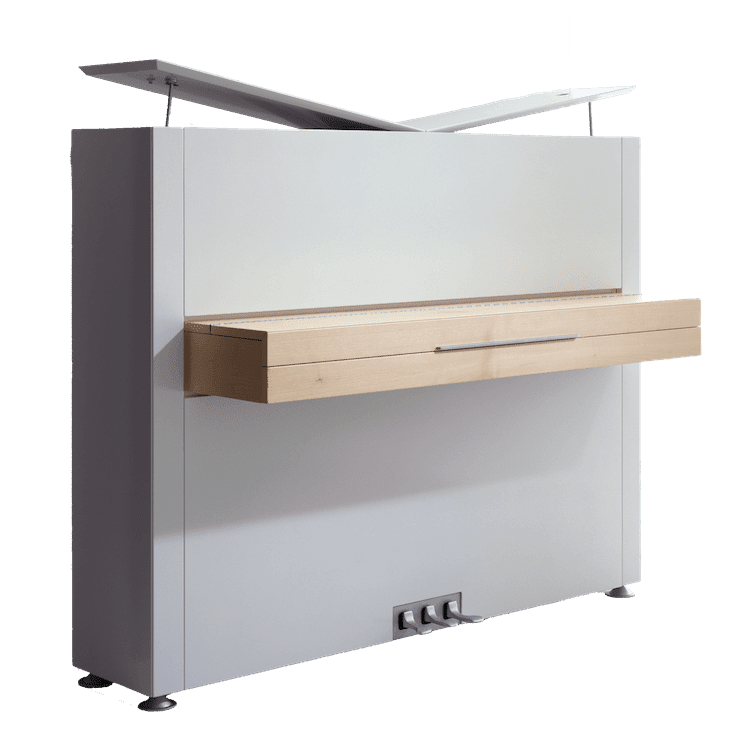 Also available in Ebony Polish Cabinet