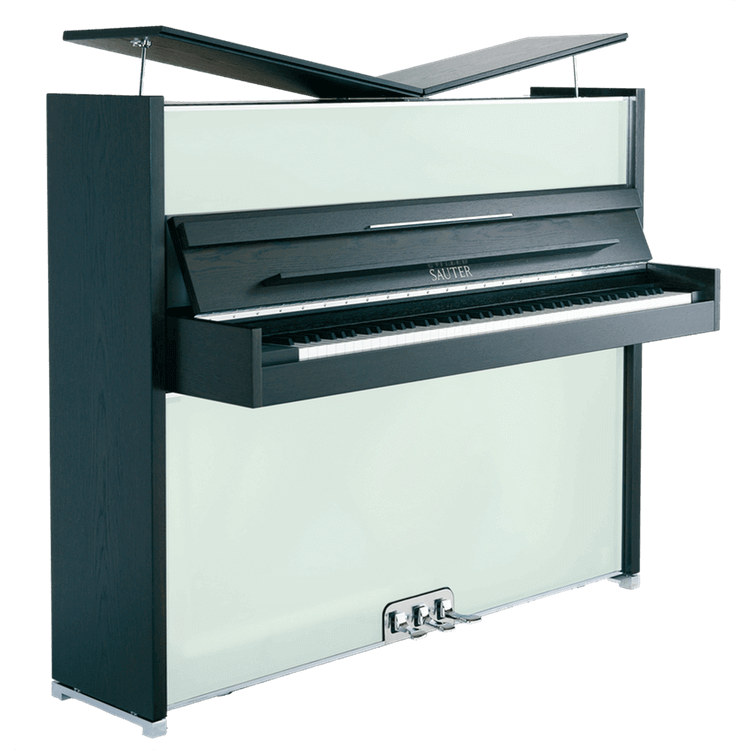 Sauter Vitrea Upright with Glass Front Panel
Conceived as a duality of cold glass and warm wood Sauter Vitrea is a hybrid creature of opposing elements that become united in this beautiful and artful instrument.
Contemporary Version of Upright Piano
Sauter Vitrea may be a sibling of the Pure line – but this one has a personality unlike any other.
Dimensions:
H 123.5 cm x W 152 cm x D 59.5 cm
Optional Attachments:
PianoDisc Self-Playing Player System
Price: Please Inquire 
Availability: Special Order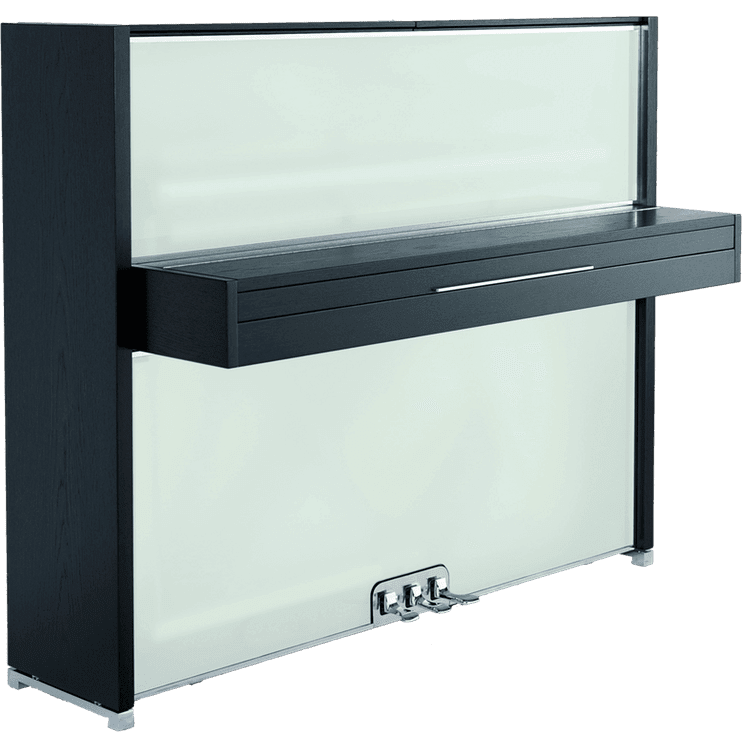 The front panel of frosted glass is available in two shades and is framed by two chrome strips. The cool charm of this element is akin to the fantasy strips with the interiors of the spaceships from galaxies far far away.
The wood parts of the Sauter piano are made of textures oak and come in light natural tone or dark-stain. The cubic Sauter Vitrea rests on chrome-plated geometric feet that complete the polished design and balance the wing-opening of the lid.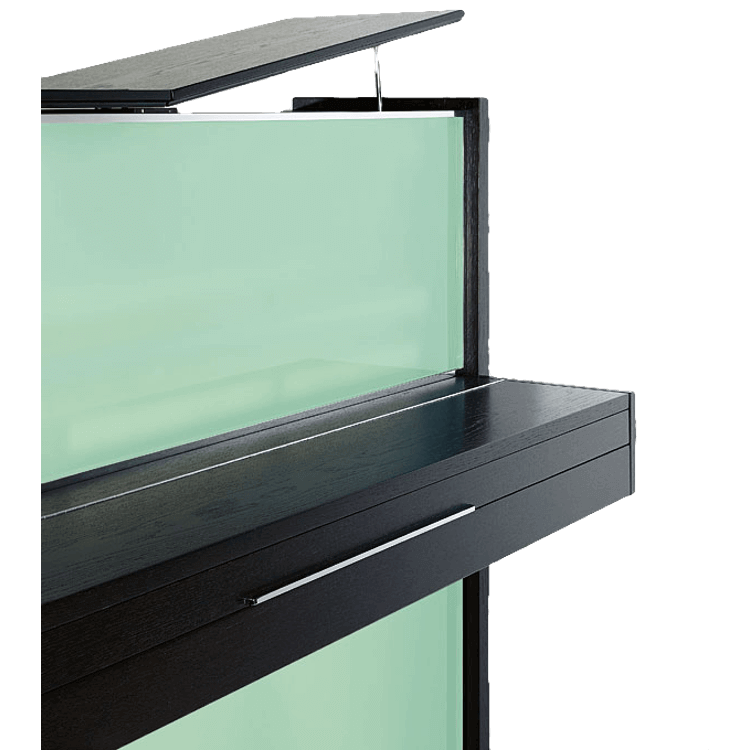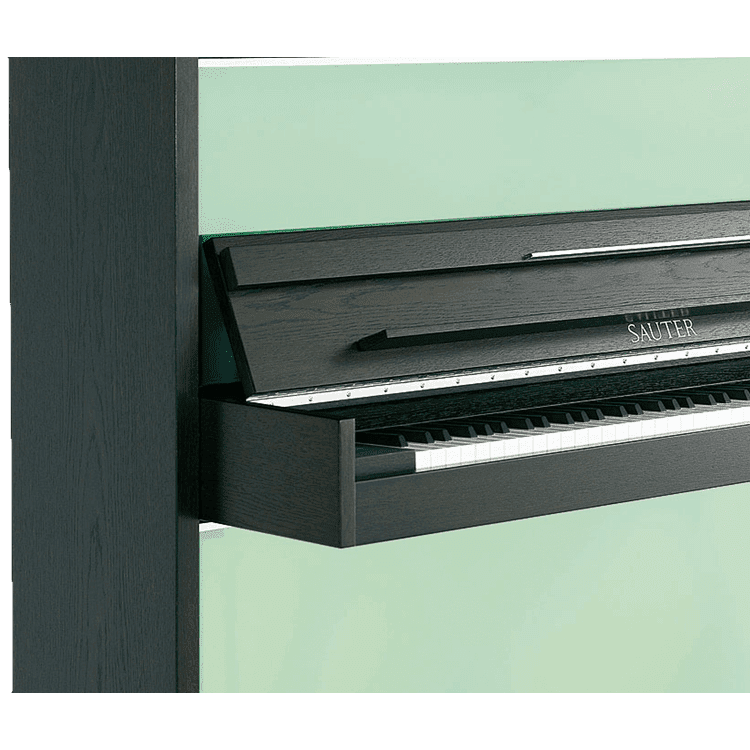 All the mental hardware is chrome plated for the touch of sleek luxury that adorns this concept designer piano like jewelry.
Sauter Vitrea upright piano is perfect for a light-flooded loft space or a high-rise glass-walled interior that has the interplay of textures and light at its core.