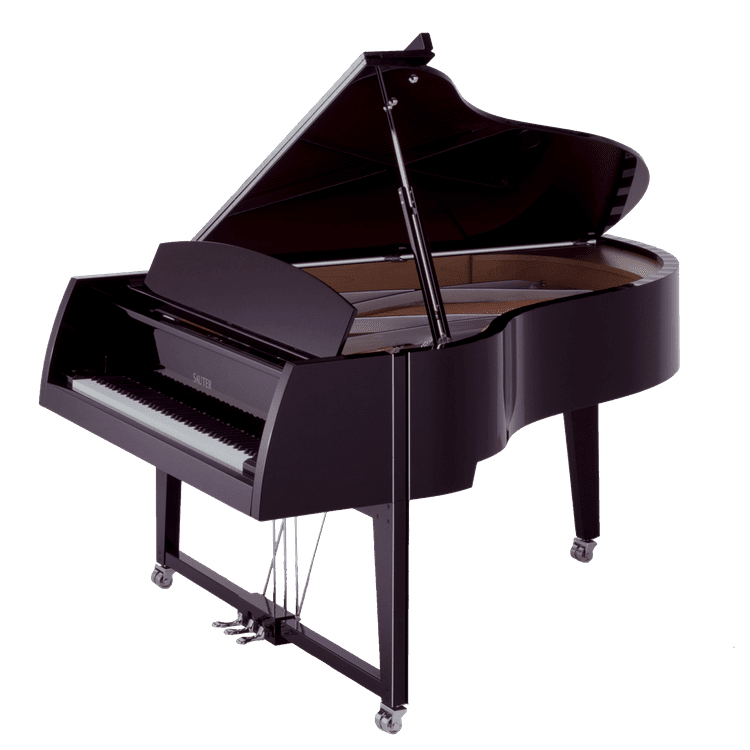 Sauter Vivace Piano in Black Polish
Sauter Vivace is a elegant addition to the lover of all things modern. Viviace challenges the tradition of the piano building while respecting the history and excellence of over-a-century's worth of Sauter's mastery and craftsmanship.
Sauter Vivace black is at once an ultra modern statement as well as homage to Art Deco sensibilities. Laconic and monolith it commands attention while remaining ingeniously low-key.
Dimensions:
L 210 cm x W 160 cm x H 102 cm
Optional Attachments:
PianoDisc Self-Playing Player System
Price: Please Inquire 
Availability: Special Order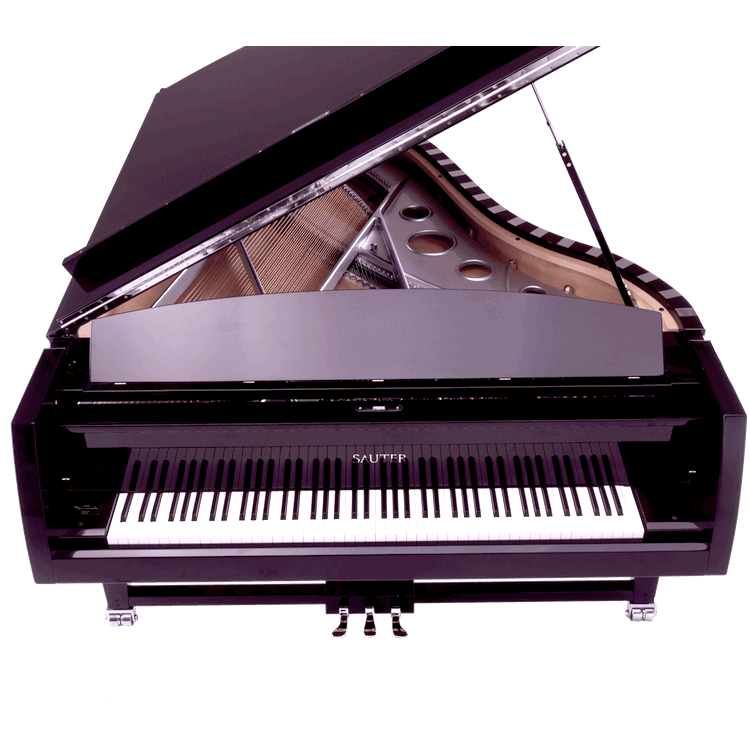 Blackened steel legs are slender and functional connected in the front by a horizontal rod that houses pedal lyra. The geometrical simplicity of the angles is simple yet luxurious.
The reinterpreted side keyboard panels are slanted verticalities that keep the keyboard housed within the cloister of the piano, revealing just a glimpse of the black and white terrain.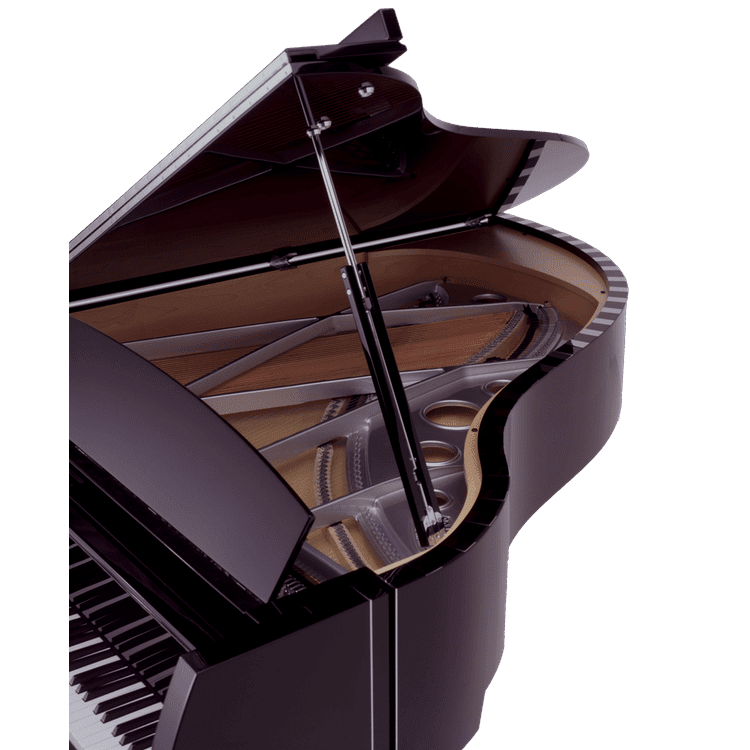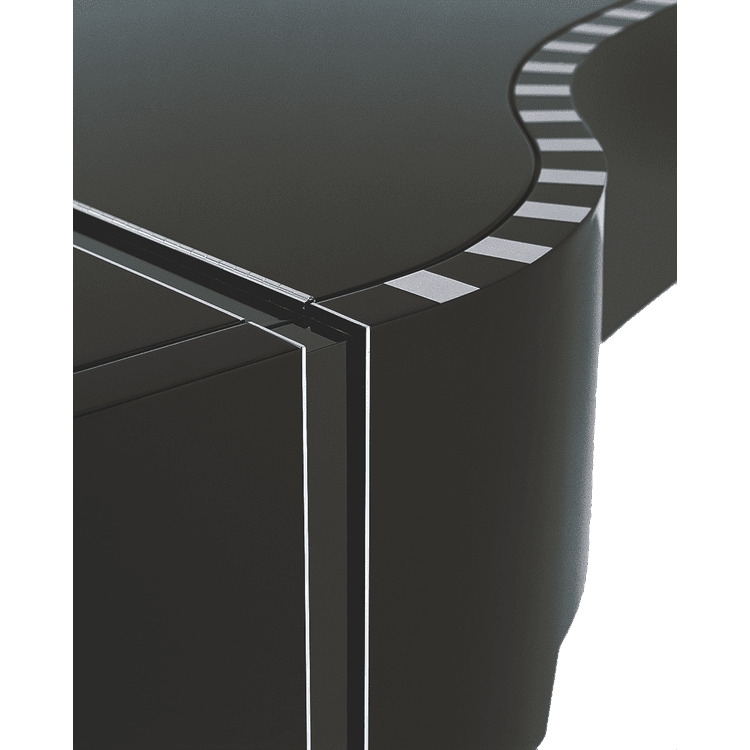 The single groove tracing the outer sides of the legs runs over the lid of the modern grand piano thus circumnavigating the entire piano's body as though a ribbon. A simple touch that makes a universe of difference. The contrasting steel squares accentuate the classic curves of the piano shape while forming a perfect ensemble with the pewter steel of the metal frame and other hardware.
While bowing to less-is-more philosophy Sauter Vivace is rich in invention and daring in execution thus appealing to a techno dreamer that lives in all lovers of modern grand piano design.