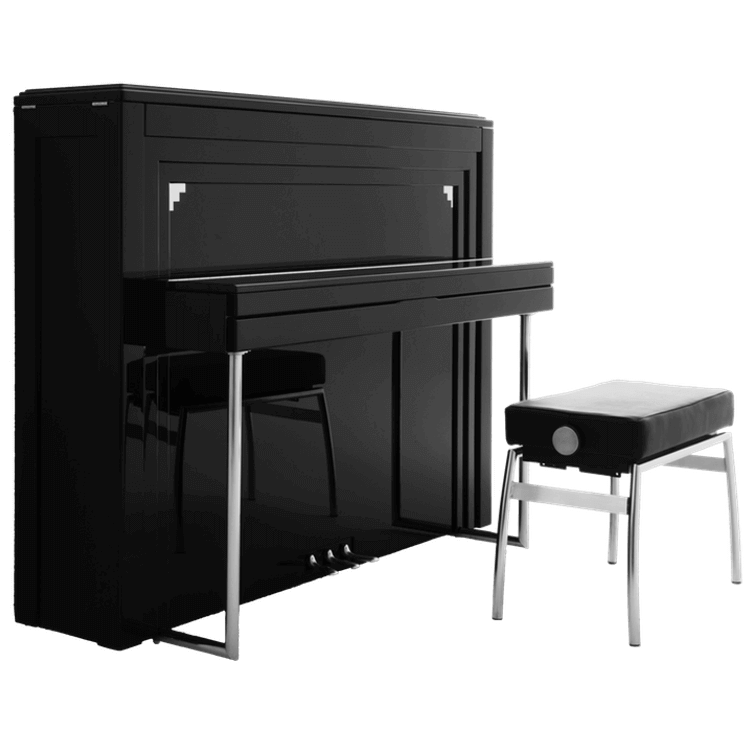 Sauter Artes Upright in Ebony
With Artes upright piano Sauter reaches new heights in piano construction. Inspired by the Art Deco geometry and realized in high-gloss Ebony with chrome details this marvel of an instrument looks like it was built to grace the Empire State Building.
Dimensions:
Height 123.5cm x Width 156cm x Depth 59.5cm
Available colors:
Black polish, white polish, wood finishes
Optional Attachments:
PianoDisc Self-Playing Player System
Price: Please Inquire 
Availability: Special Order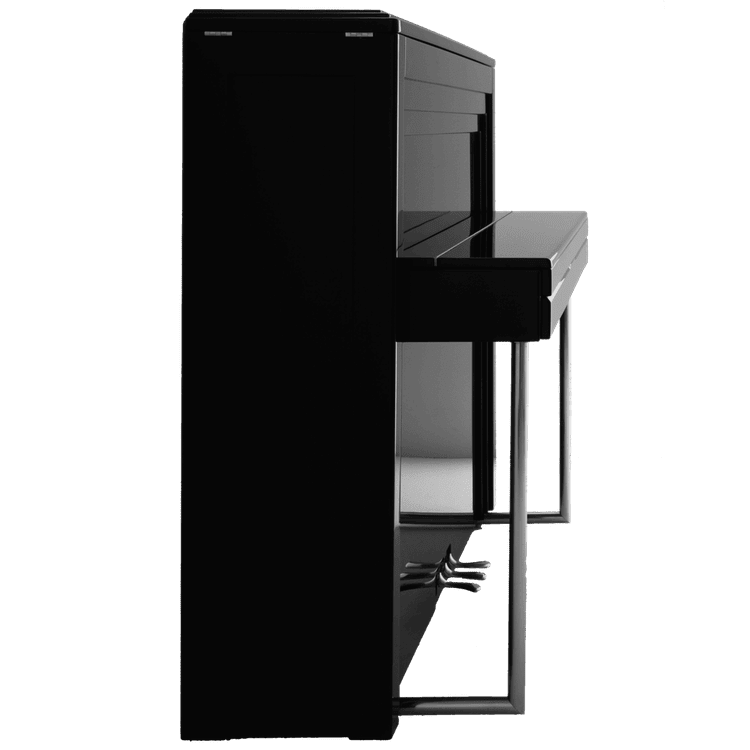 While ideal for an urban dwelling or a smaller space, Sauter Artes is in no way a compromise in performance or playability.
The Art Deco chrome inlays at the corners of the reversed amphitheater geometry of the front wall give this upright piano a jazz-age panache of the glorious 1920s.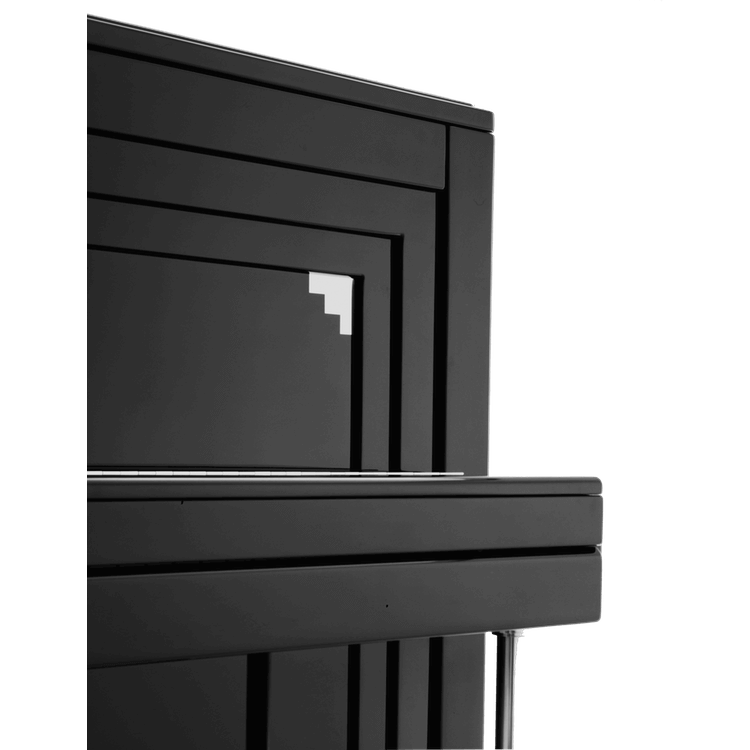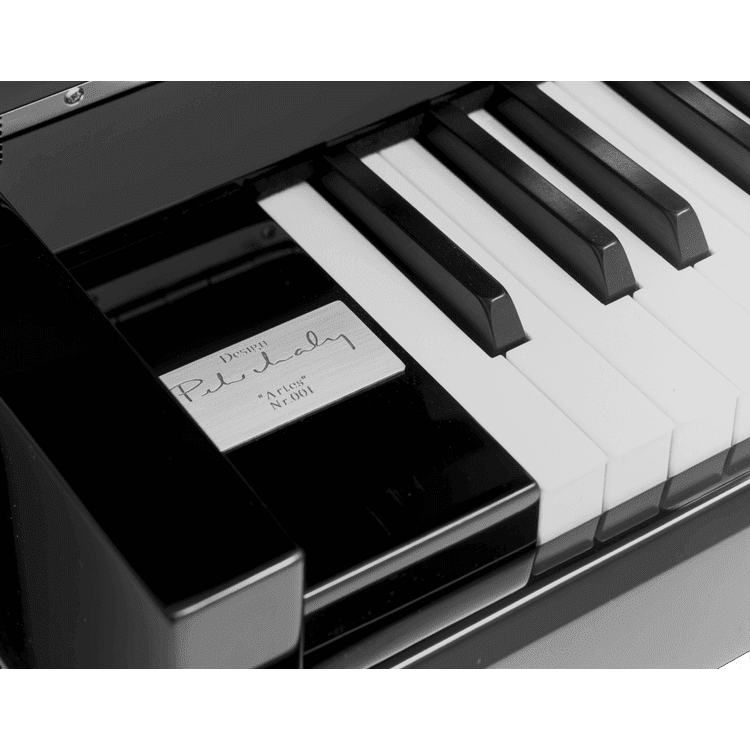 The clean straight lines of the case supported by two slim chrome columns that curve under at the floor level give this Sauter piano a retro-futuristic vibe with industrial element.
Artes features a double-escapement action that has a precision and agility of a concert grand.
Its dimensions are surprisingly compact at height of 122.5cm, width 155.5cm and depth 59cm.