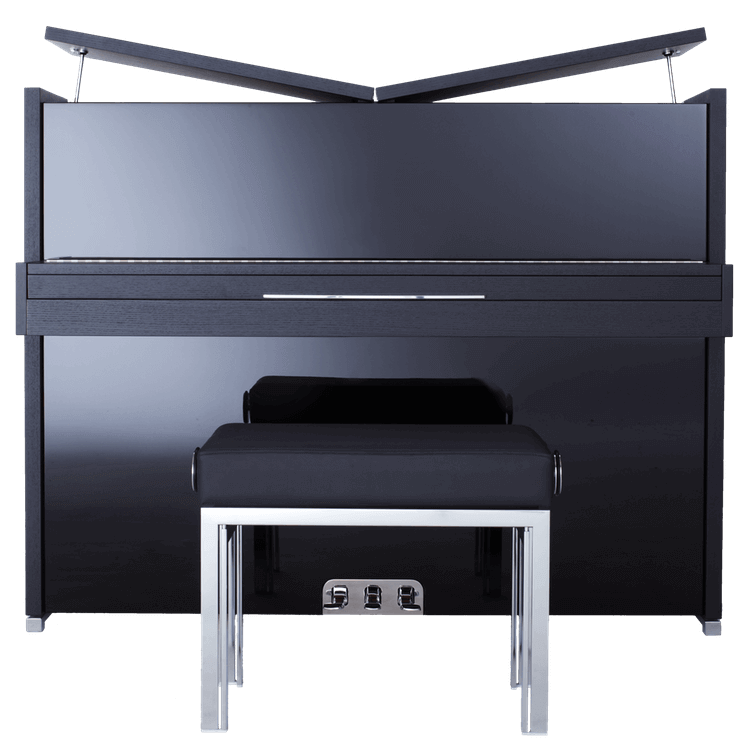 Sauter Concent Upright Piano
Cubic, clean and quietly elegant Sauter Concent is ideal for contemporary interior that features simplicity and conceptual deconstruction of decorative elements.
Sauter Concent is conceived as the purest form of a most complex musical instrument.
Dimensions:
Available in sizes 119 and 124
H 119 cm x W 152 cm x D 59.5 cm
H 124 cm x W 152 cm x D 59.5 cm
Optional Attachments:
PianoDisc Self-Playing Player System
Price: Please Inquire 
Availability: Special Order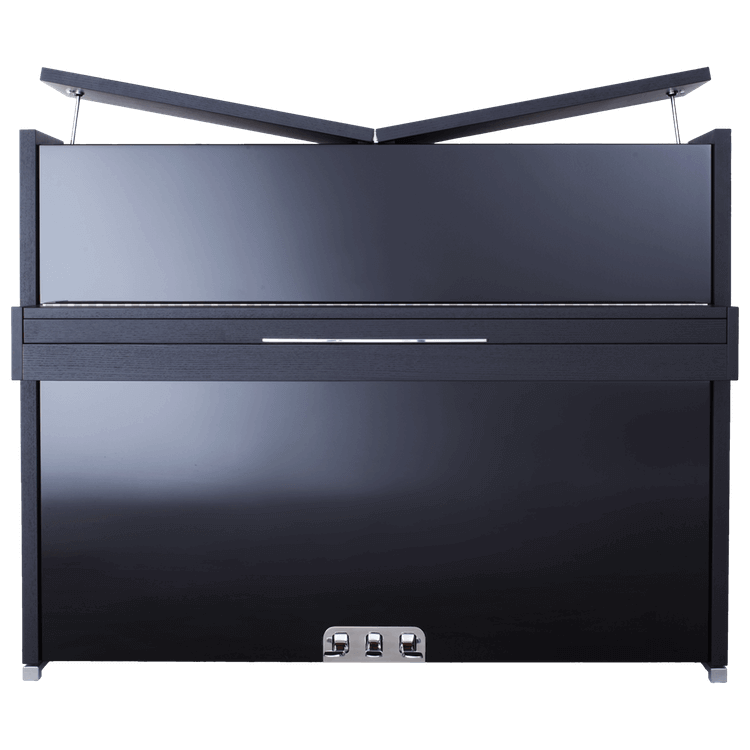 Once raised, the lid panels form a wing-like V-shaped opening giving this Sauter piano a surprising and high-tech appearance. The benefit of such lid opening is also acoustic as it sends the sound out in two opposing directions for a more 'stereo' effect.
The modernity of the design is evident through subtle touches such as a drawn-out handle to open the keyboard lid and the sideways opening of the top lid.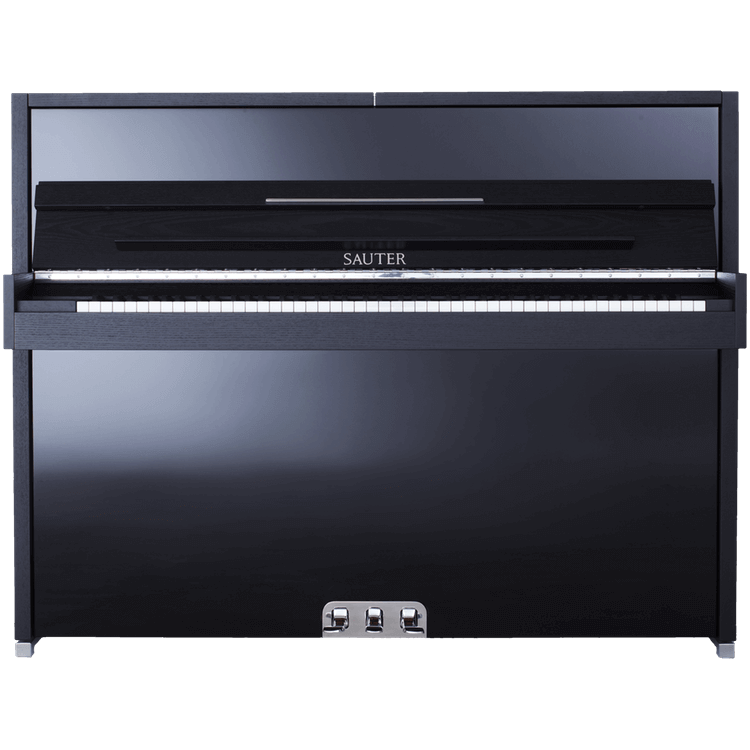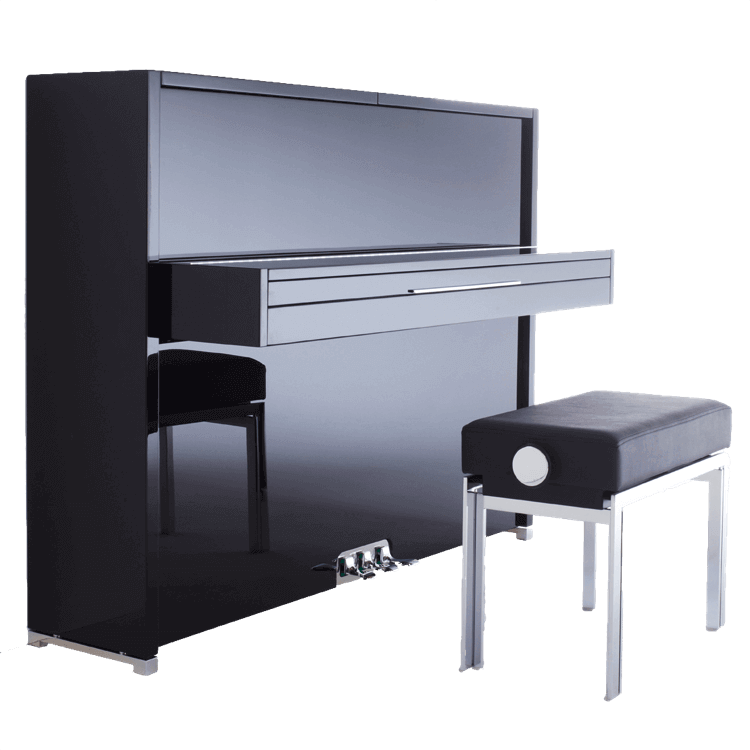 Sauter Concent is a powerful piano that doesn't 'brag' about it. Once you hear the beauty of its sound and appreciate the simplicity of its design you will find it impossible to overlook this marvel of modern upright piano architecture.
Satin finish is light absorbing thus showcasing a few minimal design features realized in chrome.