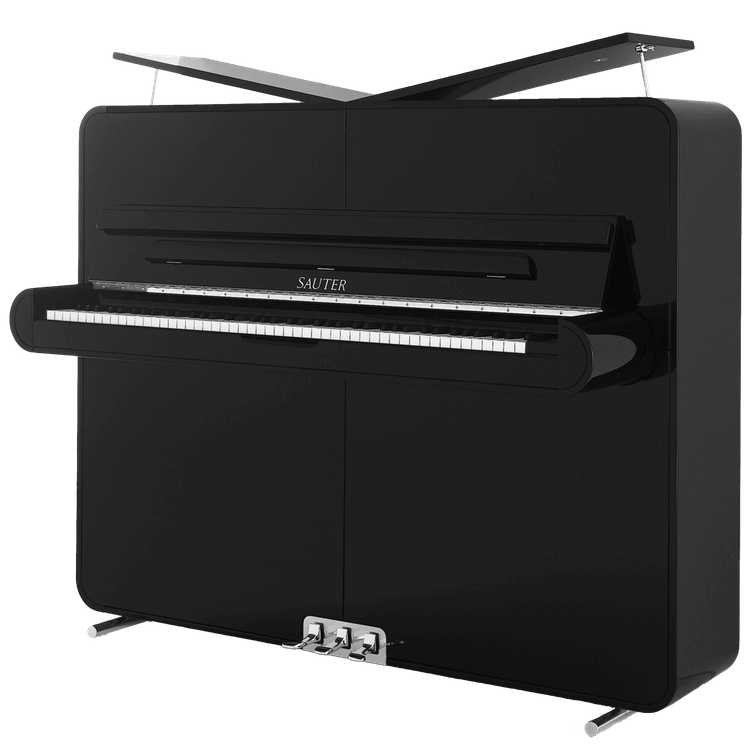 Sauter Rondo Upright Piano
1960s are back in vogue and nothing reinterprets the iconic obsession with everything round and soft-edged more than Sauter Rondo. This unique and amazingly whimsical Sauter piano represents the concept of edgelessness in a sleek and stylish way.
 A true statement maker, Sauter Rondo, is guaranteed to inspire curiosity and perhaps a little envy as well.
Dimensions:
125 cm H x 157 cm W x  59 cm D
Finishes: Wenge Satin or Black Gloss finish
Optional Attachments:
PianoDisc Self-Playing Player System
Price: Please Inquire 
Availability: Special Order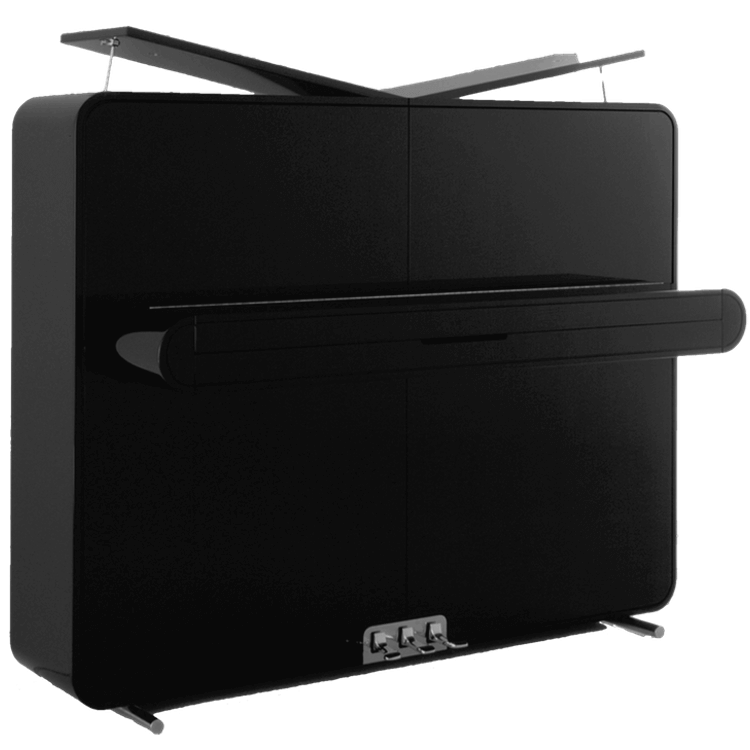 From the rounded corners of its body to the rounded sides of the keyboard, Sauter Rondo's bold look is unlike that of any other piano. 
In a touch of pure design whimsy, Peter Maly accents the Rondo with chrome tubes which act as stabilizers and piano feet.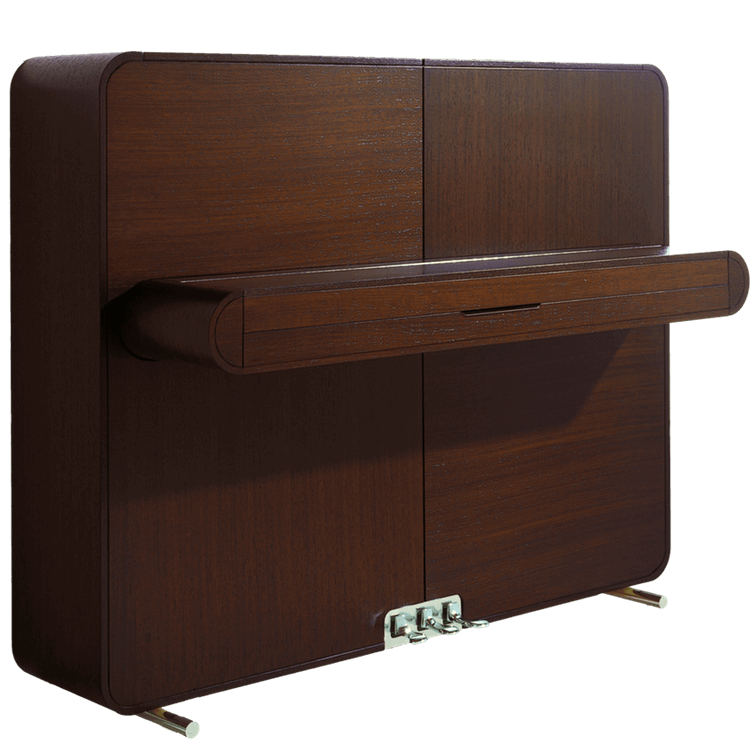 Sauter Rondo is modern piano design at its best.  The unexpected incorporation of tubes, curves and rounded corners; all meticulously realized in the finest of materials and workmanship, create a strong statement piece.     
A butterfly lid with recessed hardware opens both sides of the top of the piano. This gorgeous feature is unique to Peter Maly designed pianos.