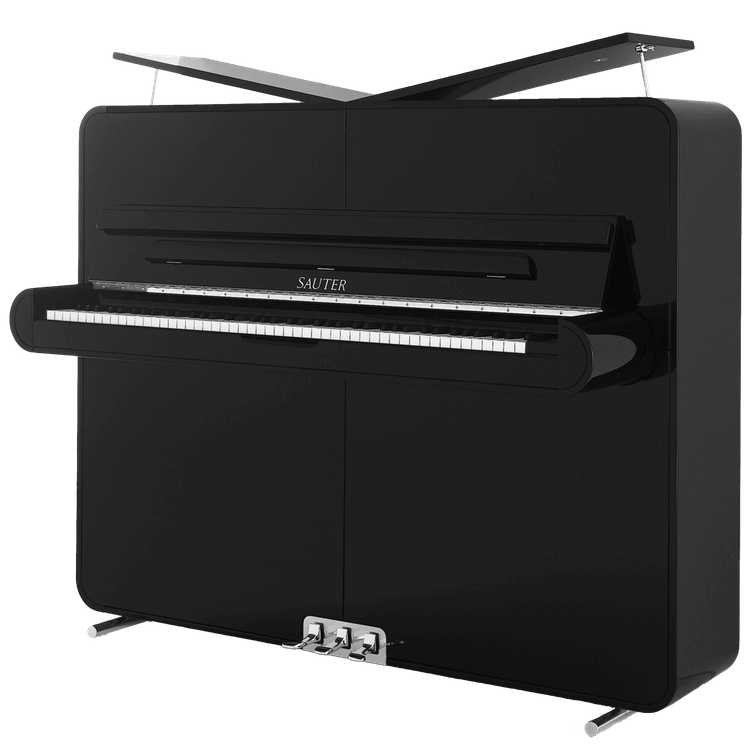 Sauter Rondo Upright Piano
1960s are back in vogue and nothing reinterprets the iconic obsession with everything round and soft-edged more than Sauter Rondo. This unique and amazingly whimsical Sauter piano represents the concept of edgelessness in a sleek and stylish way.
A true statement maker Sauter Rondo will inspire conversations, sing-along, dance-arounds and certainly a slew of piano selfies.
Dimensions:
125 cm H x 157 cm W x  59 cm D
Finishes: Wenge Satin or Black Gloss finish
Optional Attachments:
PianoDisc Self-Playing Player System
Price: Please Inquire 
Availability: Special Order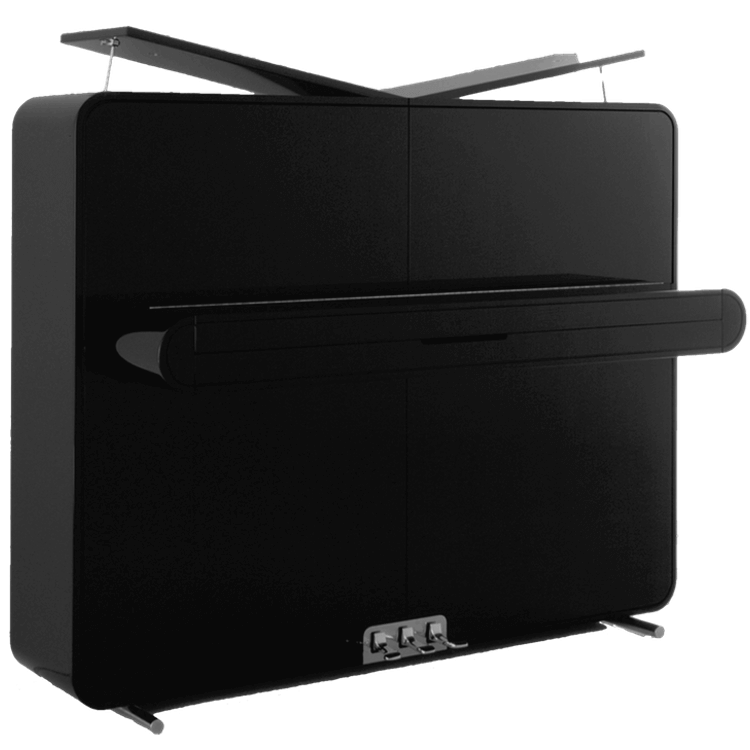 From the rounded corners of its body to the rounded sides of the keyboard box Sauter Rondo says "look at me! I'm not like any other upright piano and I know it!"
The two round chrome tubes serve as feet for Sauter Rondo and peek out from under the piano as if they are winking at the spectator and saying: "C'mon, let's dance! It'll be fun!"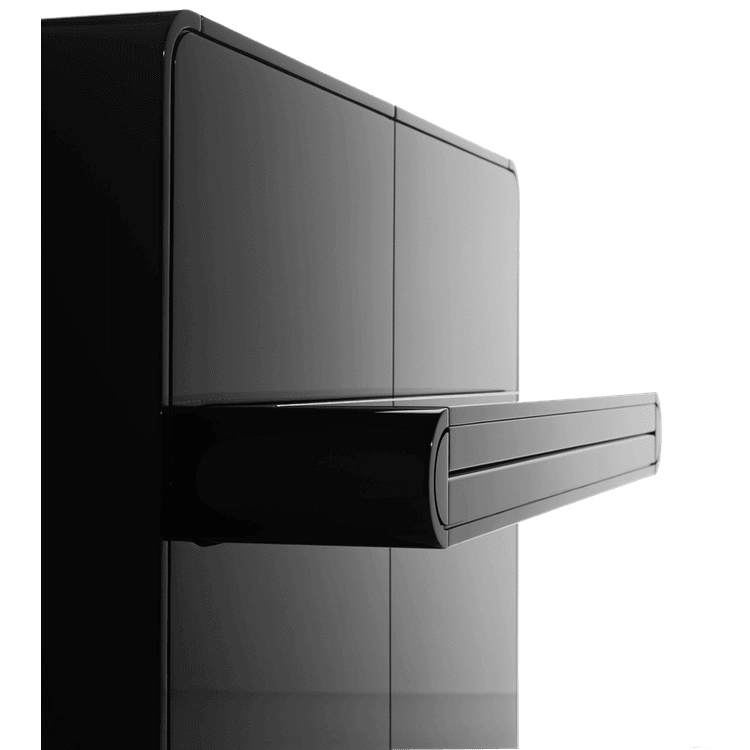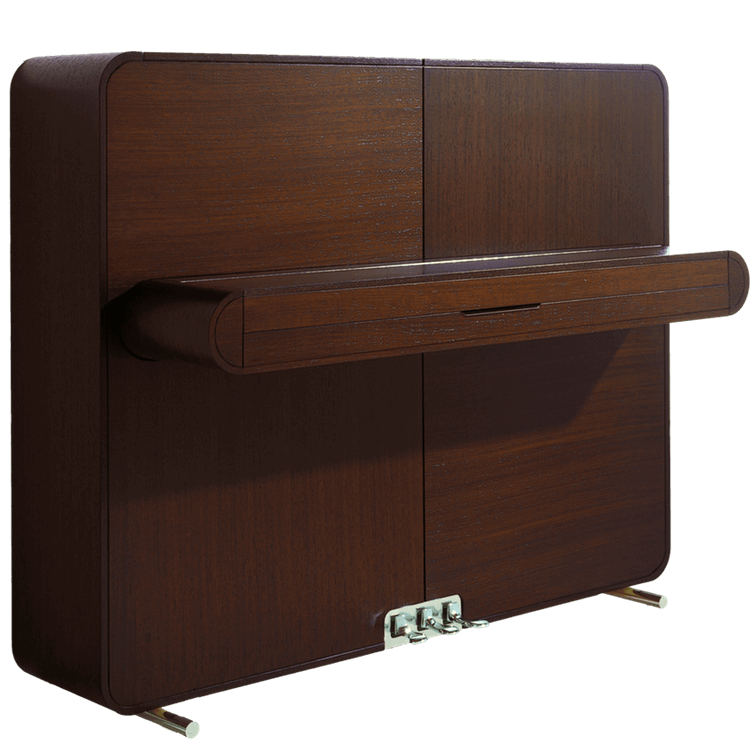 Sauter Rondo is a perfect party piano that will always have people gathered around its soft contours, admiring the elegant simplicity and joyous whimsy of its design.
Look at the details of the Sauter piano lid!