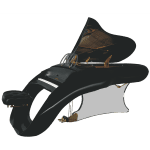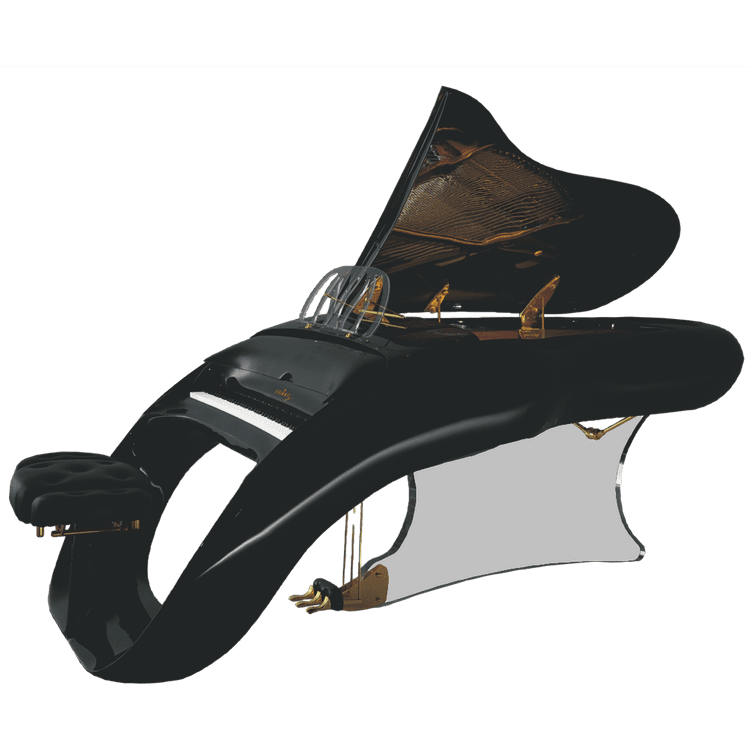 Schimmel Pegasus Grand Piano
The extraordinarily futuristic yet laconic design breaks all the molds of the traditional grand piano design and re-imagines it as a blazing chariot of which the pianist is a Pegasus taking us, the spectators along for the ride of our lifetime.
Every once in a while a new design come to life that changes what we thought possible. It takes a familiar form and with one virtuoso gesture transforms it into something unexpected, new and incredibly exciting. That is what a designer Luigi Colani and artisans at Schimmel did when they crafted Pegasus Piano.
The trailblazing concept of merging the piano with its bench creates a cradle-like enclosure within which pianist is physically integrated with the instrument, becoming one with the piano in a very literal sense.
Dimensions:
6'10"
Optional Attachments:
PianoDisc Self-Playing Player System
Price: Please Inquire 
Availability: Special Order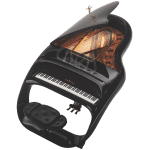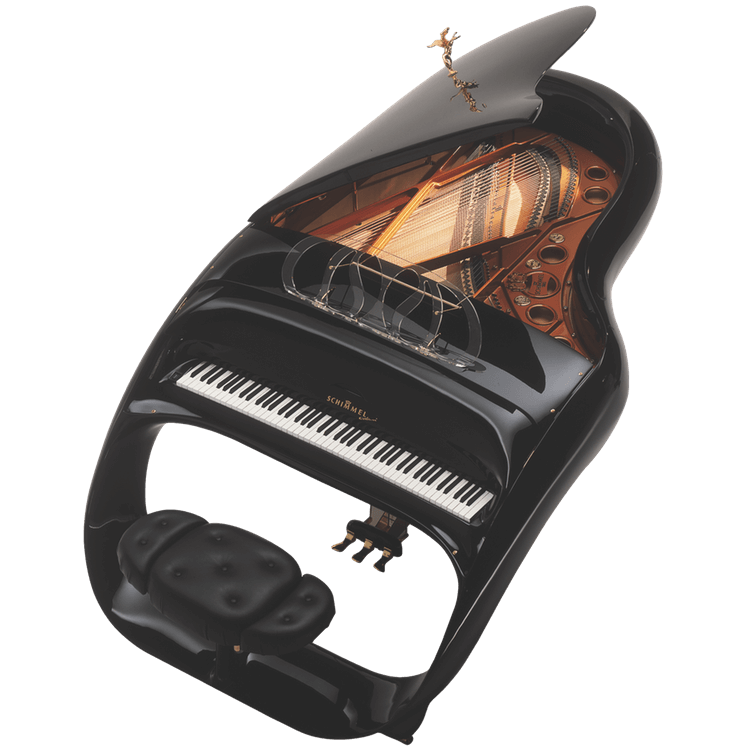 It's fiberglass body of the piano appears to launch into the air in one elegant curve with the help of the transparent lucite support base.
The entire piano is devoid of straight lines which gives the impression of a fluid, almost aerodynamic form that is married to the air. The transparent lucite music stand preserves the design integrity of the curved lines of Pegasus' body.
Pegasus unique features include an ergonomic curved keyboard where keys exhibit a slight curvature, an electrically operated hydraulic lid, the original Schimmel Triplex Scale CAPE precision soundboard 3-D curved with high performance back assembly and tension collector and a fully-adjustable integrated leather upholstered stool adjustable in width, height, and distance to the keyboard.
Just one look at this spectacular instrument imparts a sense of wonder, fantasy and beauty of the music that Pegasus piano has in store for us.