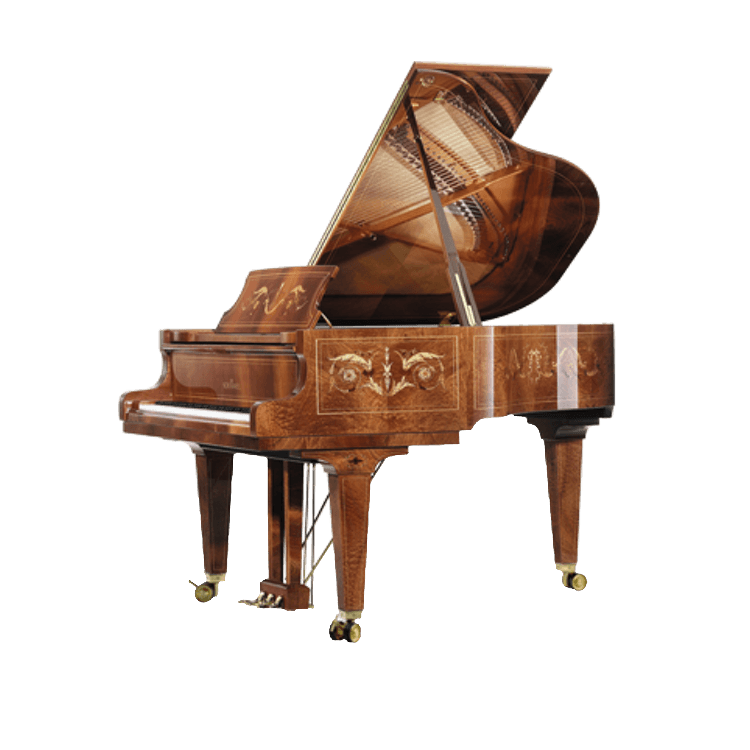 Schimmel Tradition Intarsie Liaison Piano
When one thinks of a liaison of sound and beauty, the Schimmel Model Tradition Intarsie Liaison springs to mind.  It is a spectacular melding of a great many rare and unique woods into intarsia wood-inlaying-art, a skill that dates back to pre-7th Century.
This lavish traditional piano shown here in a high gloss mahogany rivals the grand pianos of the Renaissance and the finest instruments of today not only in beauty but in incomparable Schimmel performance.
Available upgrade for models:
Schimmel K219, Schimmel K175, Schimmel C213, Schimmel C189, Schimmel C169, Wilhelm Schimmel W206 and Wilhelm Schimmel W180. Please contact Euro Pianos for pricing.
Optional Attachments:
PianoDisc Self-Playing Player System
Price: Please Inquire 
Availability: Special Order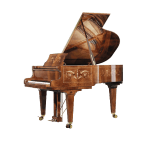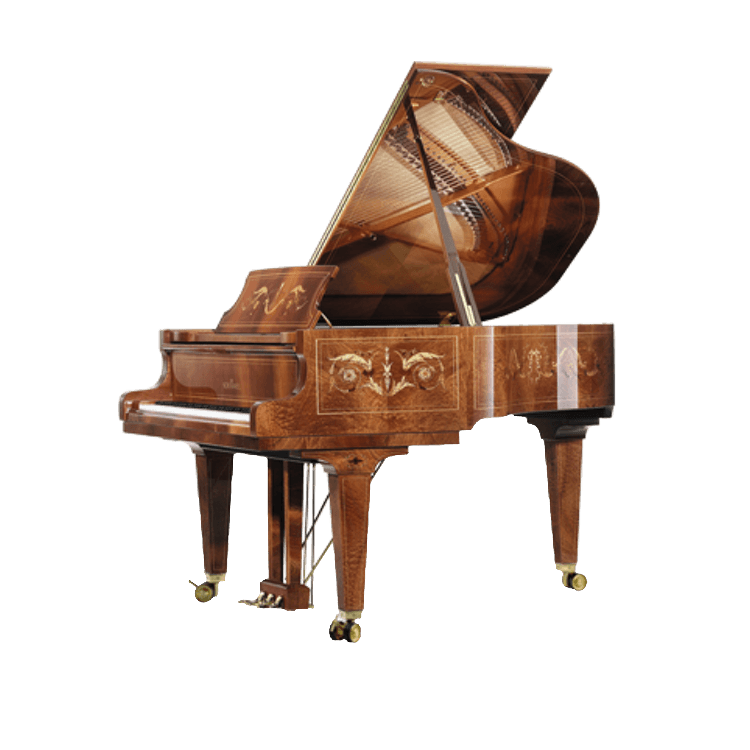 Mahogany high-gloss finish with inlays.