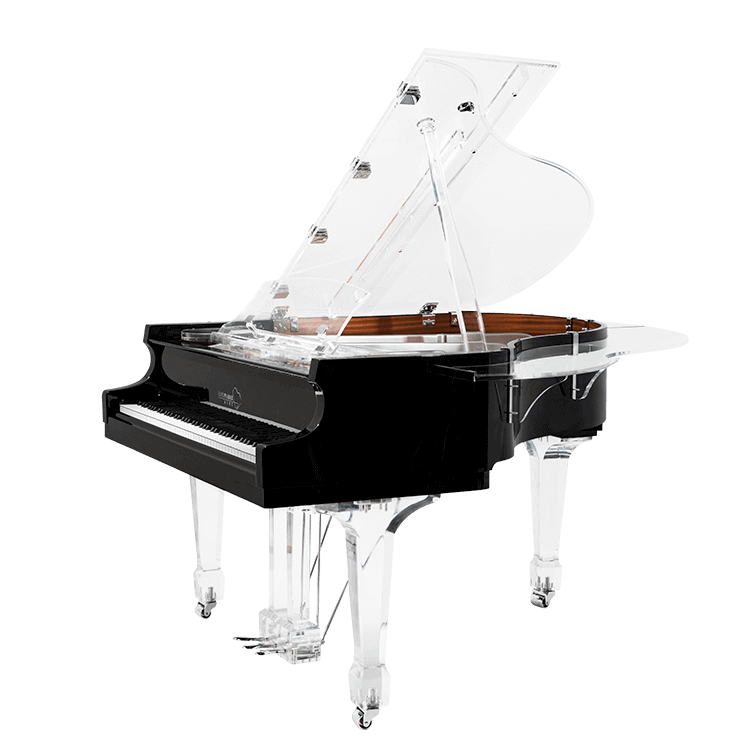 Aire™ Acrylic Baby Grand Piano
Luxury Transparent Design. Made in Miami.
Glamorous and sophisticated, the Aire™ minimizes the visual heaviness of a traditional baby grand piano without compromising sound or playability. Set on crystal clear acrylic legs with a fully transparent lid, the Aire™ quite simply floats. A piano of singular beauty.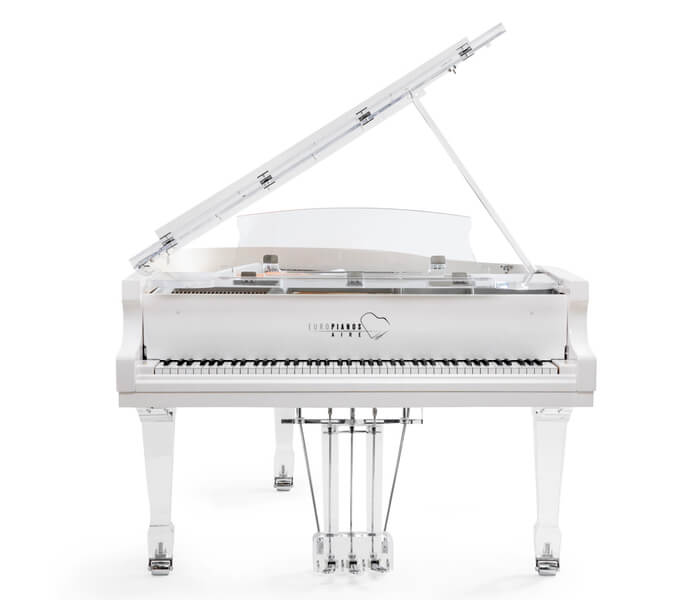 As seen on the cover of March 2019 Architectural Digest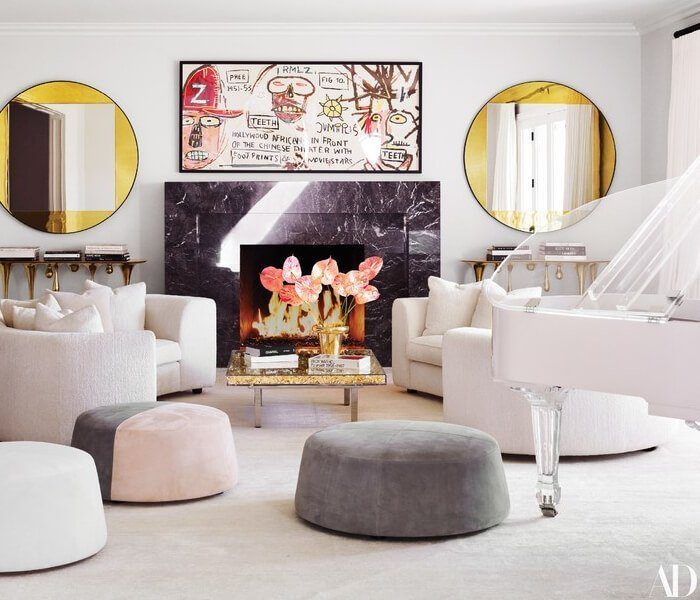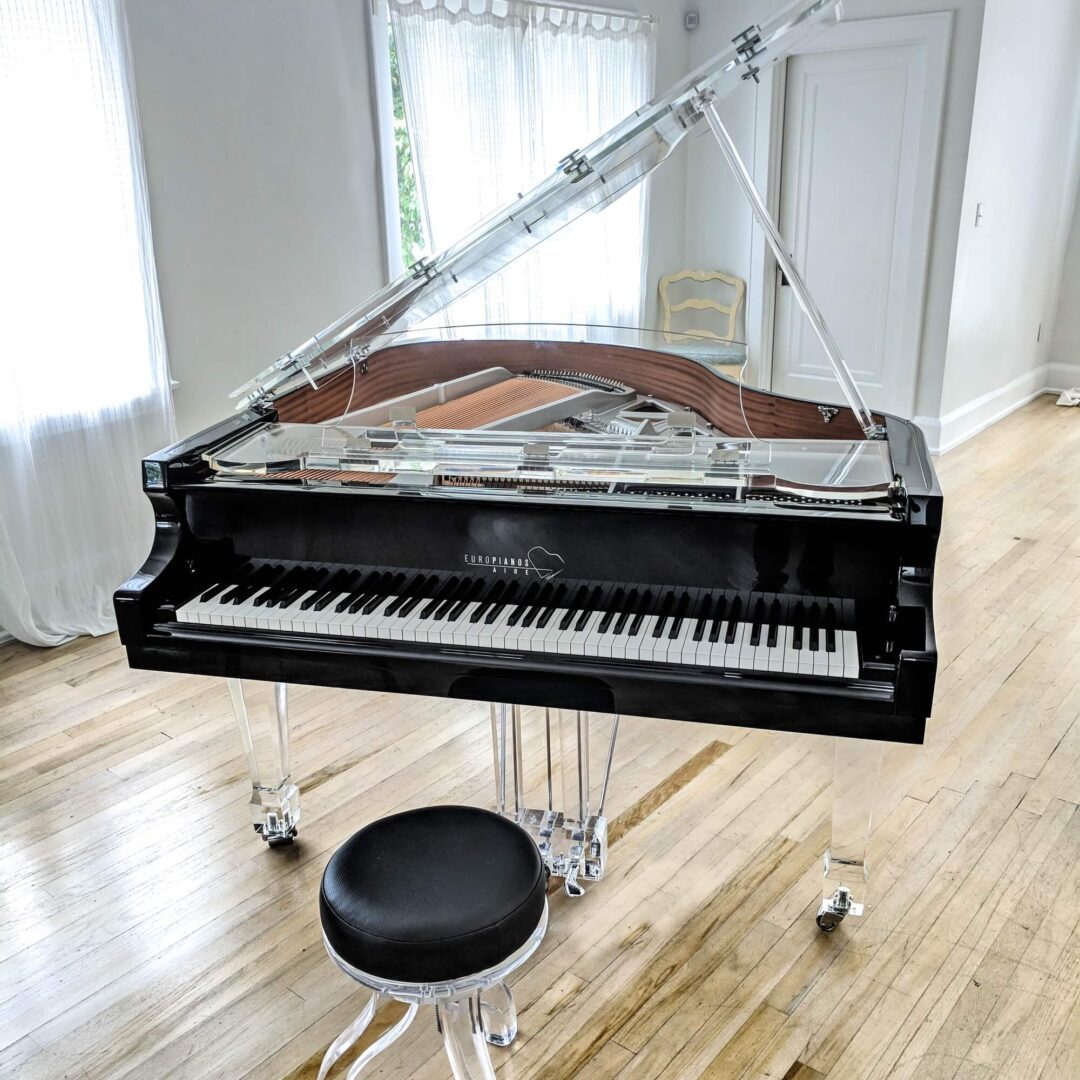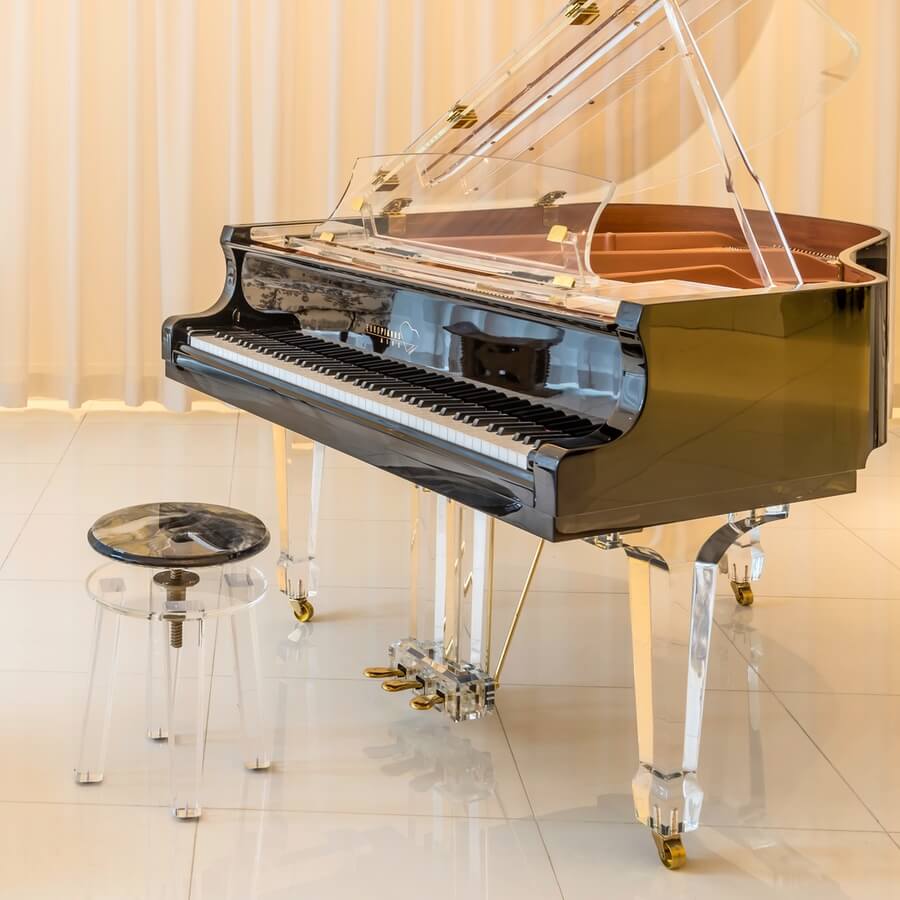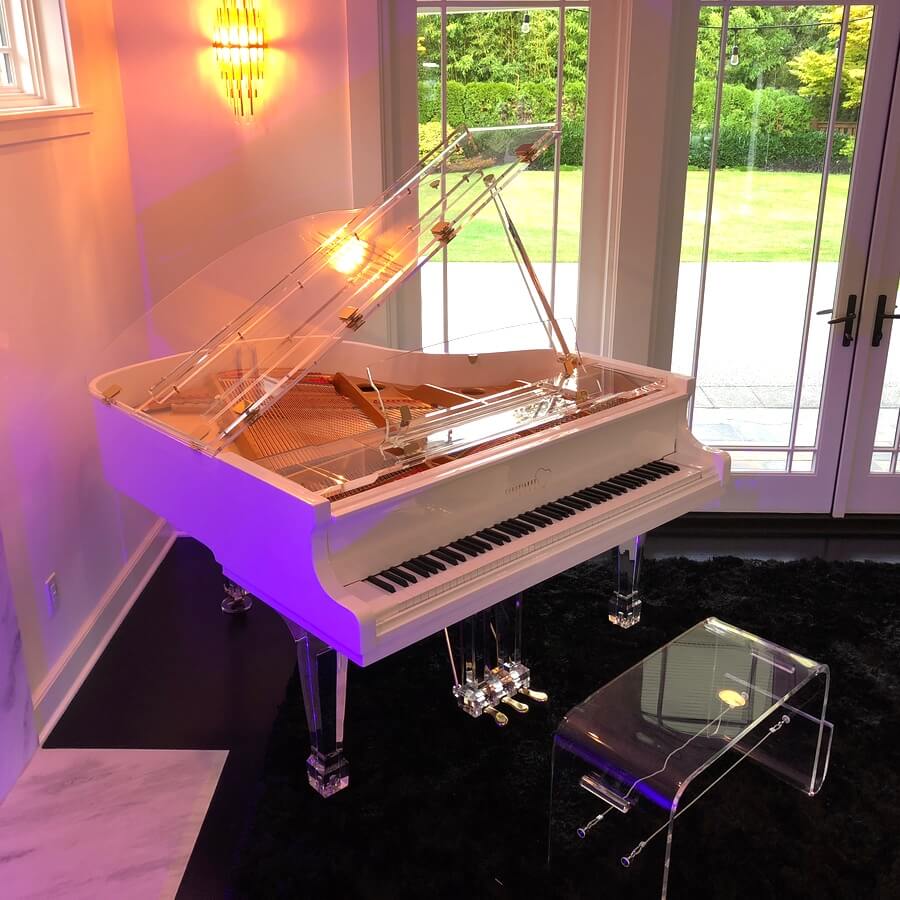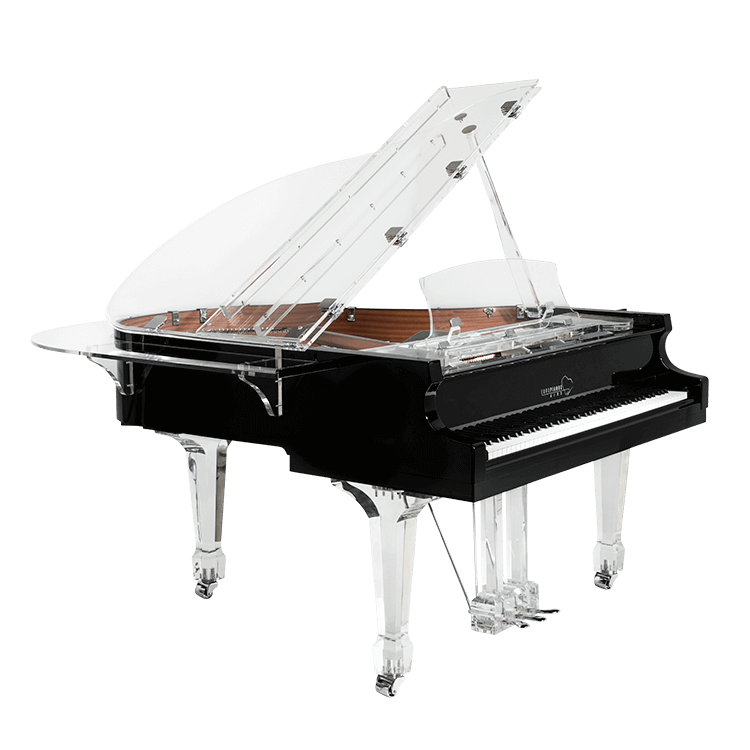 A product of novel technology Aire™ fuses the traditional wood body of a piano with acrylic legs and lid resulting in a levitating crystal grand piano that is magical and familiar.
Unlike a typical wooden piano lid that blocks what is behind it when fully open, the Aire's fully transparent lid lets you experience the full sound of the baby grand without visual obstruction.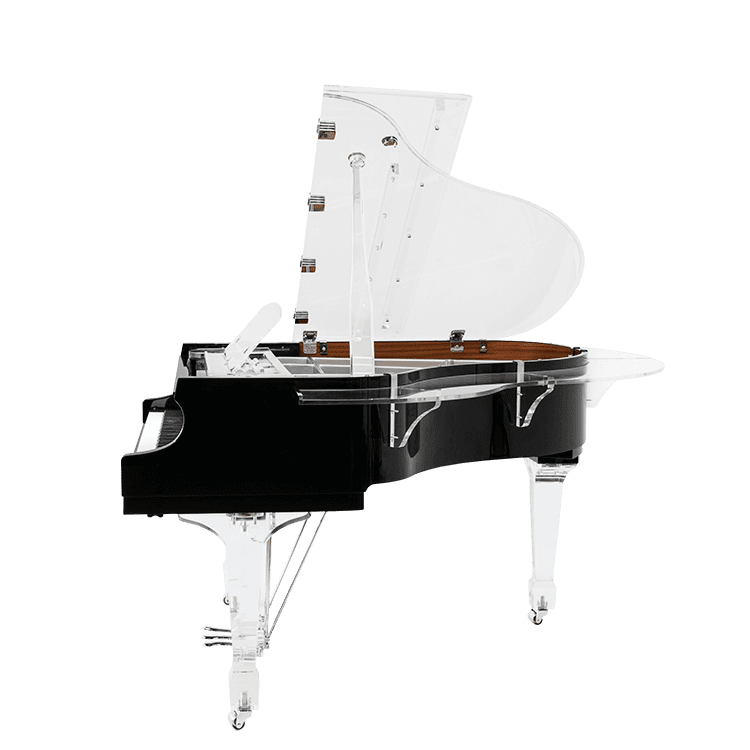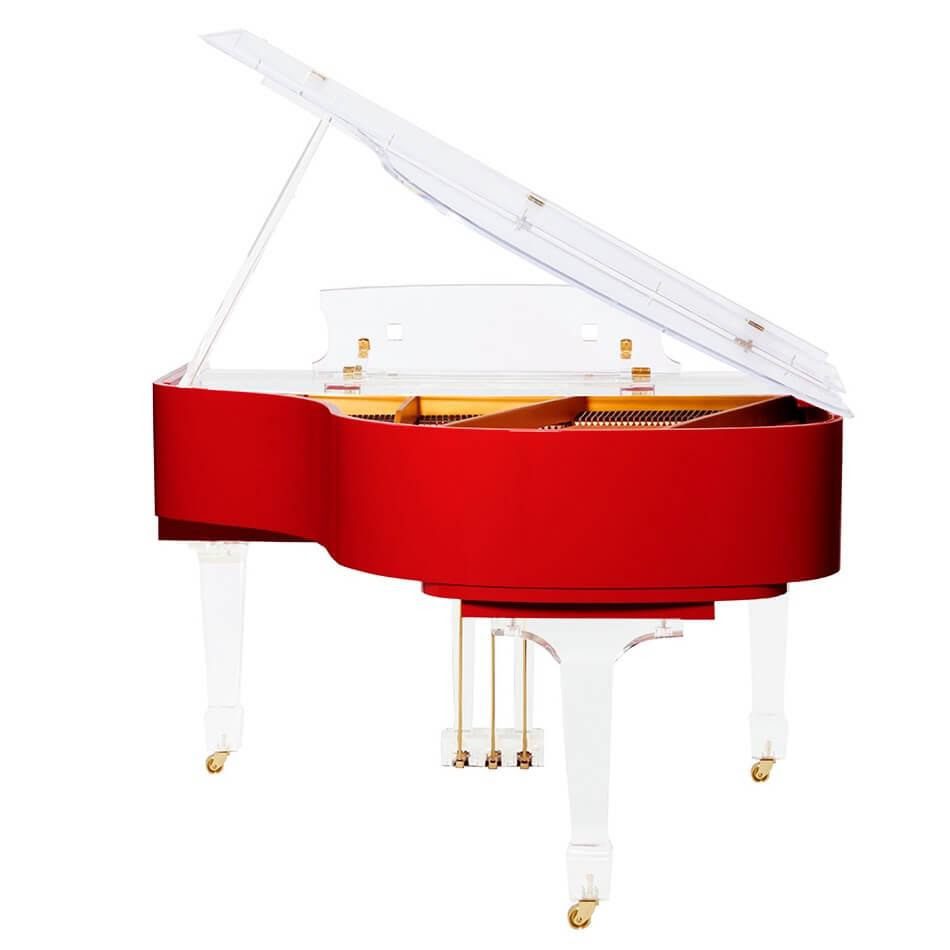 Transparent piano legs support the body and create a floating effect.
If you are not looking for the visual contrast of the black Aire, consider the White Aire™ for a more homogeneous effect.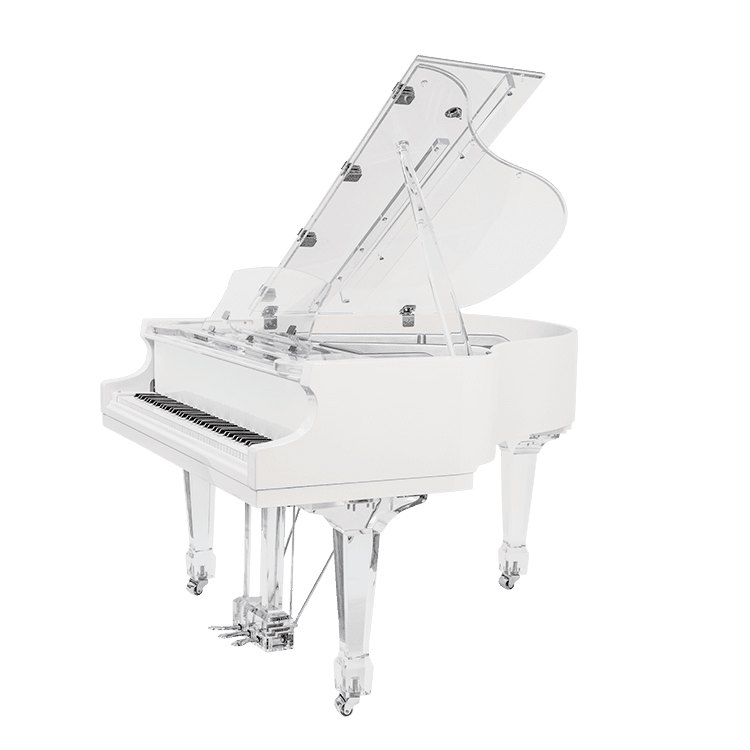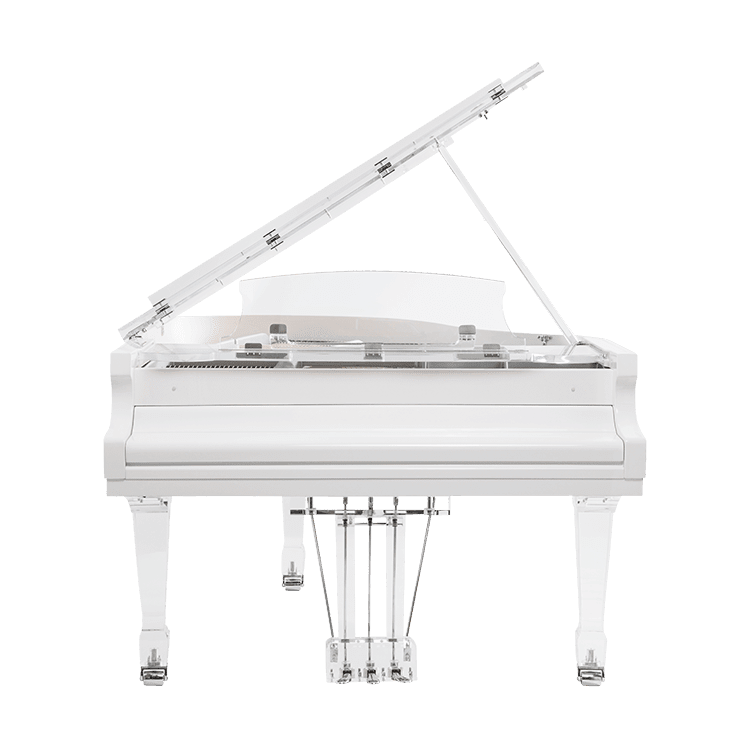 The clear lyra houses the pedals while the clear music desk draws the eye to the beauty of the piano interior.
The transparent lid reveals the cast iron plate which is available in bronze or silver.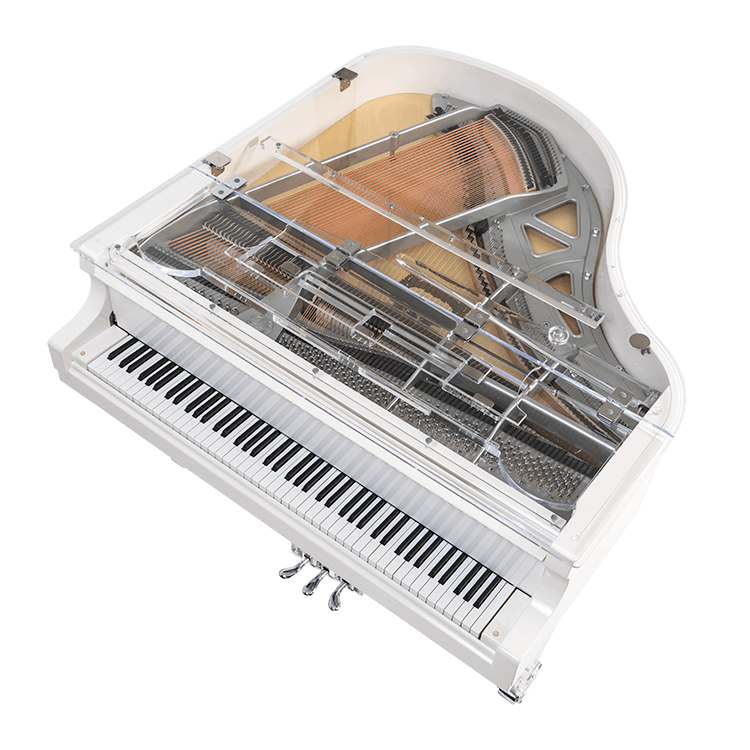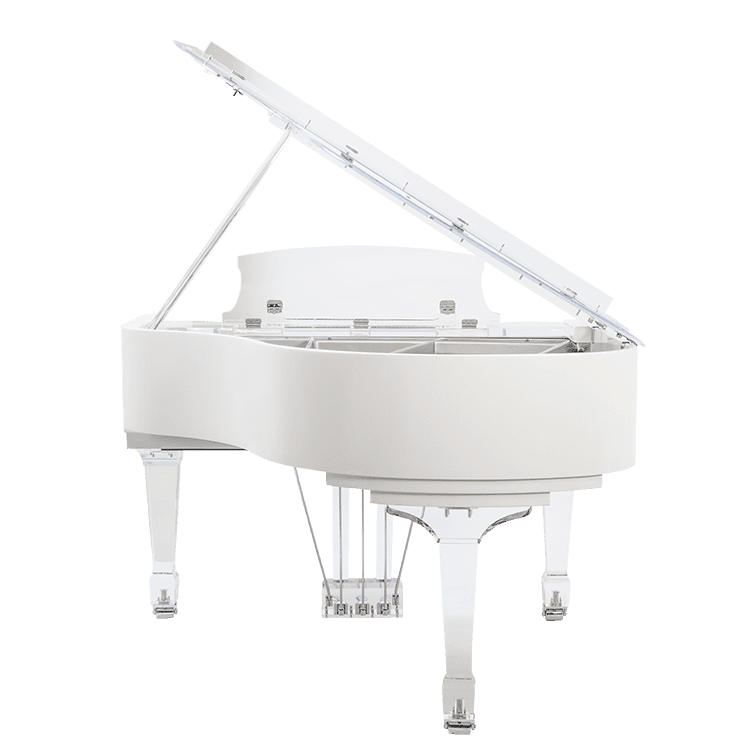 Don't play? Consider adding a wireless player system.