Designer Exotic Veneer Pianos
Exotic wood pianos exist at the intersection of nature and design.
Traditionally shaped with stunningly detailed cases, exotic wood pianos boast inlays, intricate carvings, perfectly matched rare veneers, mother of pearl and even gemstones.
These classic beauties have been sought after hundreds of years and continue to stir the hearts of piano lovers today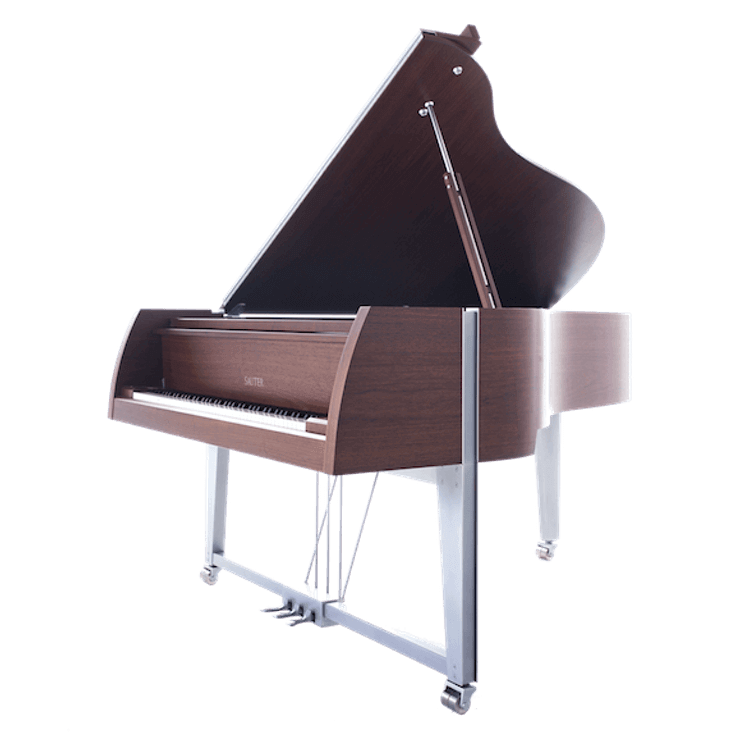 Sauter Vivace
A stunning combination of industrial steel and a warm matte wood veneer creates a contemporary ensemble perfectly suited for an ultra-modern interior piano.
Like fine jewelry, these wooden gem veneers adorn the instrument; showcasing an embodiment of beauty and inspiration. By choosing one of our exotic veneer pianos you have entered into a global fellowship of connoisseurs and elite owners of the world's most precious instruments and works of art.
Sauter Ambiente
A high-gloss finish in combination with chrome and steel hardware contribute to the two-tone elegance of Art Deco while the design itself puts the Sauter Ambiente grand piano at the forefront of modernity.