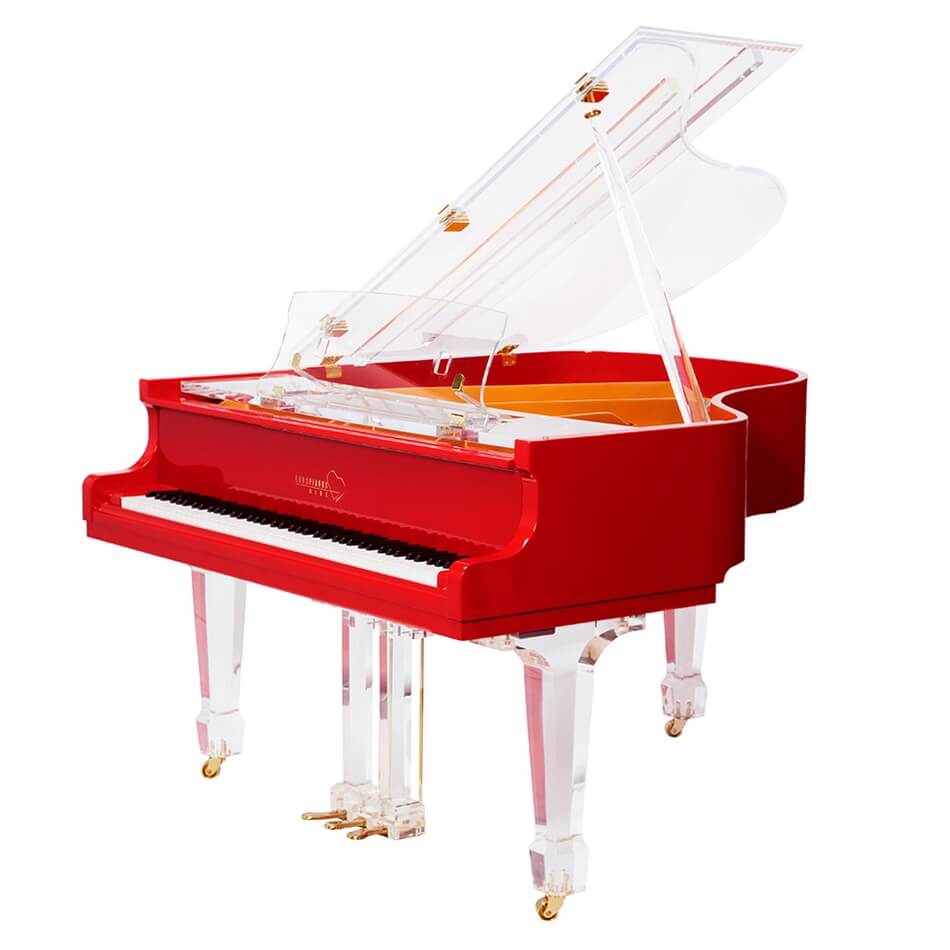 Acrylic Baby Grand In Red Polish
Are you confident enough for a red piano? The red Aire™, designed by Euro Pianos Naples, is a playful and sophisticated addition to any decor with the acrylic perfectly highlighting the piano's bright red polish. 
Dimensions:
L 5'2" x W 59" x H 40″
Available Colors (body/rim):
Ebony gloss, snow white and red.
Price: 
Please inquire
Availability: 
Special Order
Dramatic and electrifying, the red Aire™ captures attention the moment you see it.
Set on crystal clear acrylic legs with a fully transparent lid, the Aire™ quite simply floats.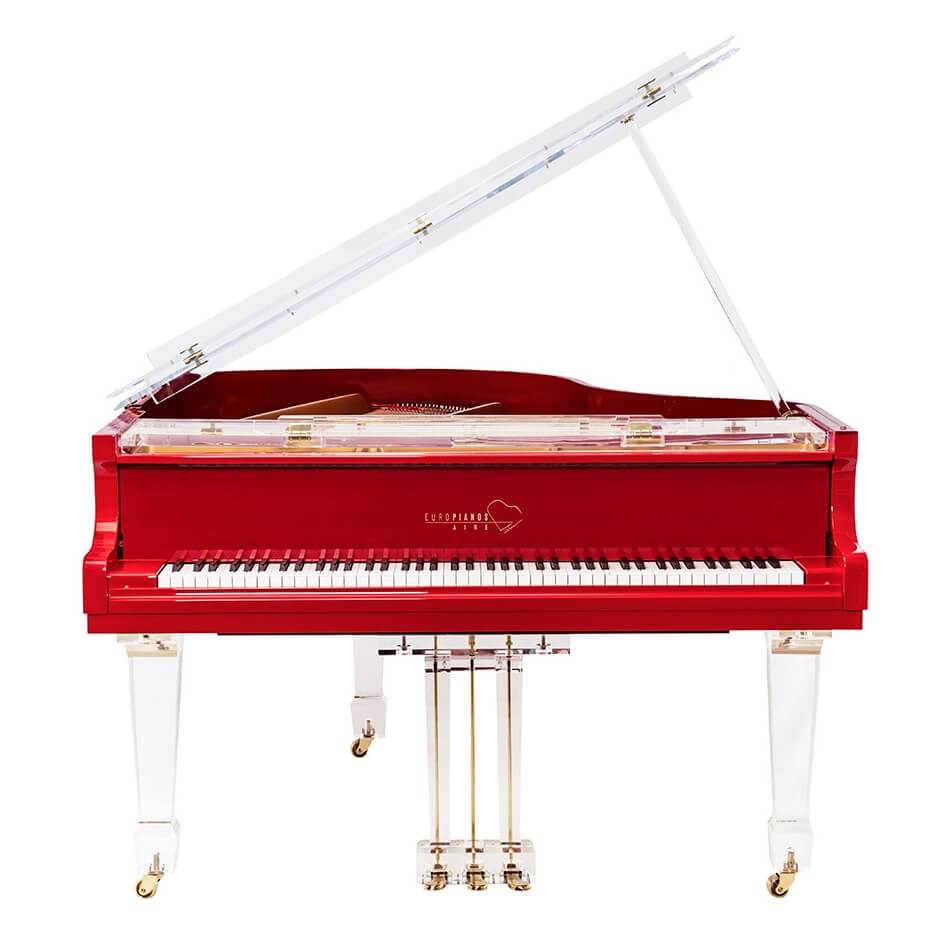 It is said red and gold are the colors of royalty. The red AIRE™ ™ piano is accented with the soft of glow of gold from brass plated hinges, casters and pedals and the brass colored cast iron frame which is perfectly visible through the acrylic lid.   
The perfect balance of drama and elegance, the red acrylic AIRE™ piano adds depth to decor. Available exclusively at Euro Pianos Naples, AIRE™ ™ is available in a myriad of finishes and sizes, each with a matching bench.  Design your perfect piano with us!