Whether you own a yacht, build them or lease them, I think you'd agree that a yacht is the capstone of luxury in anyone's book.  More languorous than airplanes, yachts exemplify the lifestyle of people who have the money and time to enjoy life to the fullest.  And when the sun isn't shining on deck, chances are, those people are inside a lavish main salon or a stateroom suite listening to music.
Luxury pianos and luxury yachts are serendipitous. Each complements the other in unexpected ways. With the stunning new technology available in the new invisible player piano equipment, today's designer pianos play themselves with a library of over 1900 choices, so a real live virtuoso doesn't have to be on board, though you'll probably be hard put to tell the difference with the quality of a PianoDisk IQ system installed.
The Amaryllis, a 257 ft. custom motor superyacht (2011) was designed by the acclaimed German shipyard, Abeking and Rasmussen.
In their glamourous Amaryllis piano lounge, they have installed an imposing ebony Pegasus grand piano designed by Dr. Luigi Colani for Schimmel.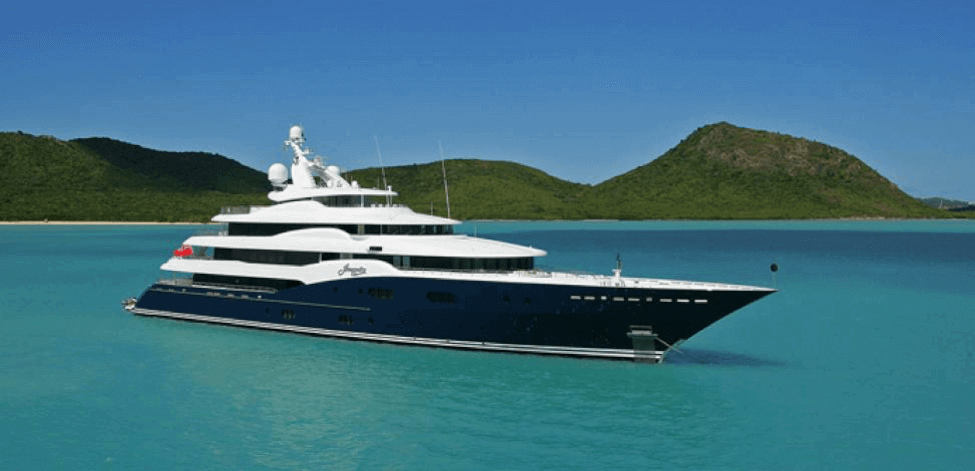 With the same flair, the Phoenix2, a 295 ft. motorized superyacht (2010) built by Lursen was refitted by Andrew Lynch in 2011 with new extraordinary designs.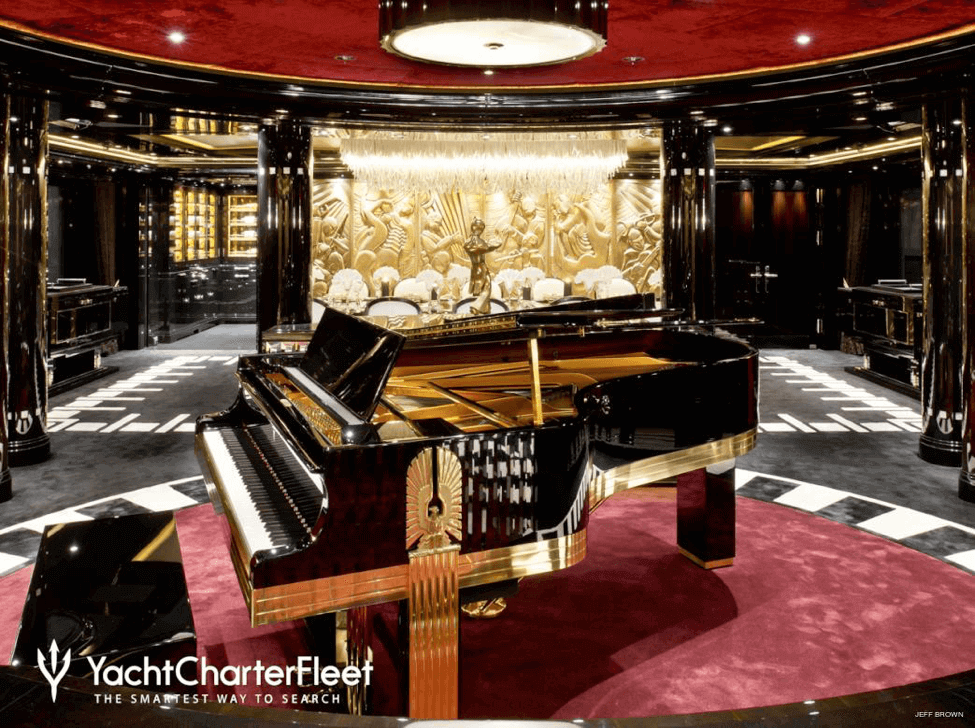 In keeping with the 1930's New York Art Deco theme of their décor, their Deco Steinway grand piano reflects the bold theme in Phoenix2's formal saloon.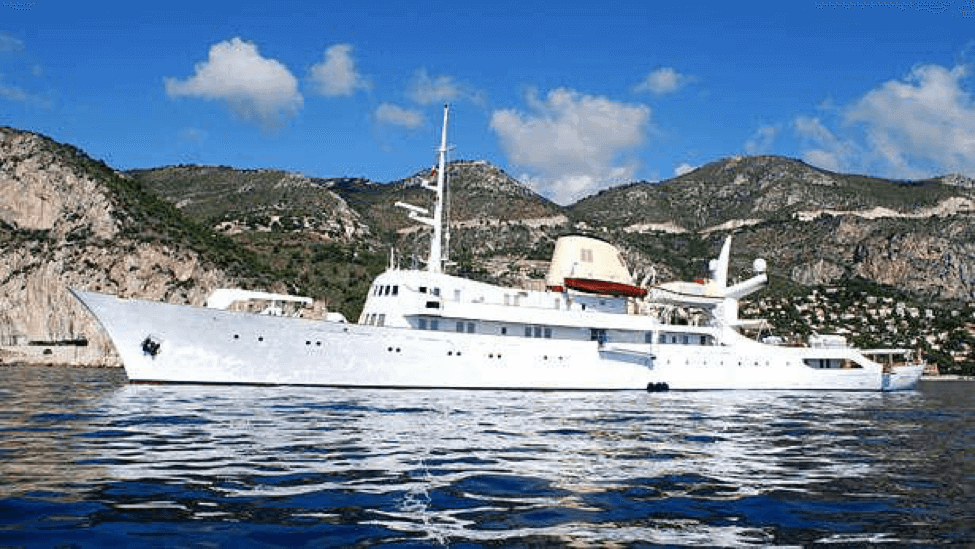 Aristotle Onassis's legendary 325 ft. Christina O is an iconic yacht that hosted some of the most famous people on the planet, from politicians like Churchill, JFK and Eva Peron to movie stars like John Wayne and Liz & Richard. These are only a few of his A List friends.  Its long history is as colorful and fascinating as its owner's.
Onassis and his daughter are reported to have played duets at the piano on board the Christina O, a piano that was named after its most famous player, Maria Callas.
~~~
World renowned Iraqui British architect Dame Zaha Hadid designed some of the most beautiful buildings of our century and she also rendered designs for an amazing yacht.
When Euro Pianos Naples saw these designs, we couldn't help but be inspired and awed by the creative work.  These marvelous interiors simply beg for a piano.
While researching the big yachts like Microsoft's Paul Allen's the Octopus and  the Christina O, I noticed that the installed pianos were often Steinways which were once the hallmark of luxury pianos. European piano makers such as Fazioli, Sauter, Bluthner and Schimmel (maker of the Pegasus above) have gained recognition for superior excellence and moved into the luxury spotlight with ingenious designs.  Increasingly their extraordinary handmade performance pianos have begun to find their rightful dominion in grand residences and performance halls as well as on superyachts the world over.
Here are some other models that jump to mind when I think of yachts: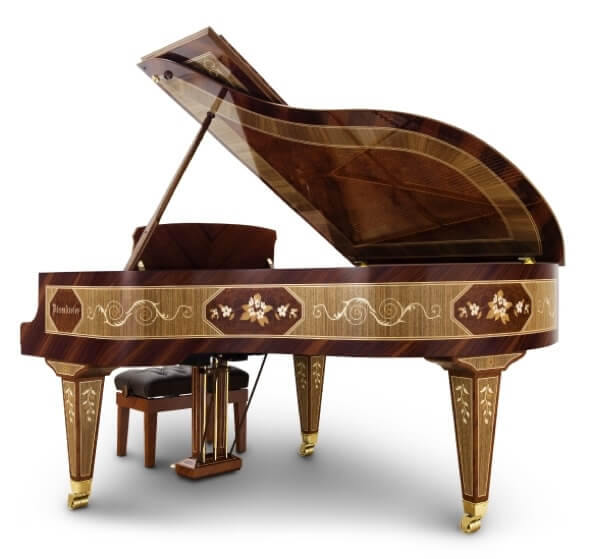 Euro Pianos Naples services clients with yachts.  We always are thrilled to be able to introduce innovative, complementary piano designs.
You don't need a 300 foot yacht to accommodate a grand piano, or even a beautiful vertical piano.  Anything bigger than 80 feet can accommodate an instrument, if some thought and planning is put into it.  If you have ideas, and the desire for a piano on your yacht, we will consult with you and supply ideas. When you consider that people incorporate pianos in modest spaces on land, it is perfectly feasible to add a piano to a small yacht or boat-sized craft.
For the smaller spaces, consider a baby grand piano or one of the striking new Sauter verticals designed by Peter Maly.
About Euro Pianos Naples:
Euro Pianos Naples is a respected distributor of European luxury musical instruments. The company's origin dates back to 1965. Euro Pianos represents world renowned brands such as Sauter, and it has recently become a manufacturer of its own acrylic instrument – The Aire. Apart from being a successful retailer and entrepreneur organization, Euro Pianos is actively engaged in the artistic and community life of Naples, Florida as an organizer and supporter of musical events throughout the years.