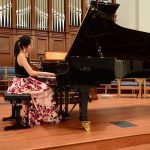 When you think of Fazioli pianos, "piano maker" simply isn't an adequate word to describe the magnificence of the instruments' building process. Paulo Fazioli is known as a piano architect who engineers the most acclaimed pianos on the planet. His factory in Sacile, Italy lovingly hand tools about 150 pianos per year. Their quality is controlled with such precision that after shipping one across the ocean in a crate, and opening it at the client's location, it doesn't even need to be tuned.
Paolo Fazioli has a relentless passion for the best, and no piano leaves his factory without a rigid quality exam. He carries out continuous technological research to keep Fazioli Pianoforti at the pinnacle of piano engineering. He makes his soundboards from the same wood chosen by Antonio Stradivari for his legendary violins. It is a red spruce found in Val di Fiemme (a Dolomite Valley in the Alps). Fazioli's sound philosophy comes from the Italian "bel canto" tradition, allowing the singing quality of the instrument to excel as well as a very wide range of colors and other dynamics. 
On YouTube a young man doing a series of videos called "In Search of The World's Greatest Pianos" is playing the same Chopin piece on all the best quality pianos he can find. He had this to say about the Fazioli. "Its action is sublime; it's almost impossible to drop a note. The sound, the resonance, the warmth, the power, the crystalline grace of the treble, the immense rumblings of the bass, all come together in an incredible instrument."
Although Fazioli pianos are considered the pinnacle of the piano world, Paolo Fazioli, is not content to rest upon his laurels. His commitment to innovation and improvement is legendary.  
Fazioli builds a 10-ft. 2-inch concert grand with tone and resonance unmatched. Only seven such instruments are in public spaces in the United States.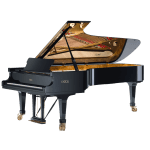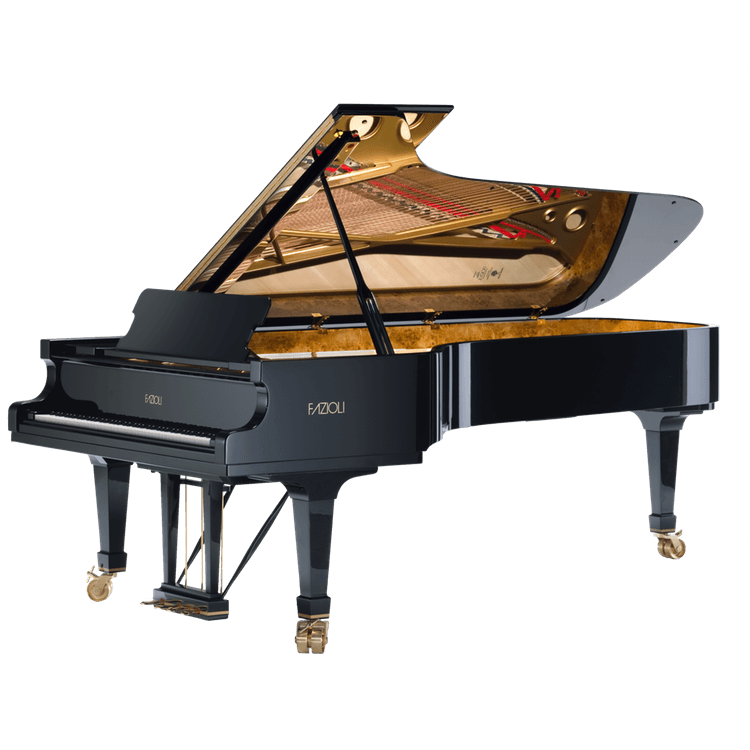 With a price tag of a quarter of a million dollars, you don't see a lot of F308's around.  So, it was thrilling to discover that Naples, Florida was getting one, and it's a fascinating story surrounding it.
Raniero Tazzi, of Studio Art  Concert Agency, a passionate Fazioli expert with direct links to the Italian factory, and his wife Milana Strezeva, an acclaimed concert pianist and founding member of the Manhattan Piano Trio, relocated from Miami to Naples expressly to work with Sunny Reuter of Euro Pianos, one of only 9 Fazioli dealers in the USA, to promote Fazioli pianos in Florida. Tazzi and Strezeva began to organize intimate concerts on the Fazioli F278 in the Euro's salon showroom. Tazzi's connections overseas and Strezeva's important contacts made during her training at the Juilliard School of Music provided access to top-rated young pianists. Euro Pianos Naples' concerts; acclaimed pianists on an acclaimed, rare Fazioli concert grand, became all the rage.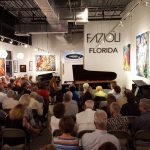 Following Euro Pianos Naples move to online in 2017, the performances, master classes, and lectures Tazzi and Strezeva were hosting needed a new venue and a piano. The Grand Piano Series was founded and Tazzi and Strezeva shared their vision for a 10'2" Fazioli grand with core supporters and the board of directors of Grand Piano Series (which included Euro Pianos Naples President, Sunny Reuter) all of whom were in favor. Tazzi and Strezeva reached out to the Fazioli factory for advice from Paolo Fazioli. Lo and behold, there was an 8 year old F308 in Sacile, Italy looking for a permanent home. Tazzi and Strezeva immediately flew in to test the piano.  It was deemed perfect! Funds for the piano were quickly assembled and with Vanderbilt Presbyterian Church offering the use of its sanctuary, Grand Piano Series was all set to continue offering astounding piano concerts on one of the rarest performance grands in the world to the lucky residents of southwest Florida.
Here is a video of the piano arriving at the church. You haven't seen a piano delivery until you've see a ten- foot Fazioli being maneuvered.   
Euro Piano Naples continues to support and applaud the success of the Grand Piano Series. Sunny Reuter is on their Board and always excited to see the fledgling enterprise excel in their goals and purpose. And it's always a pleasure to hear a Fazioli well played.