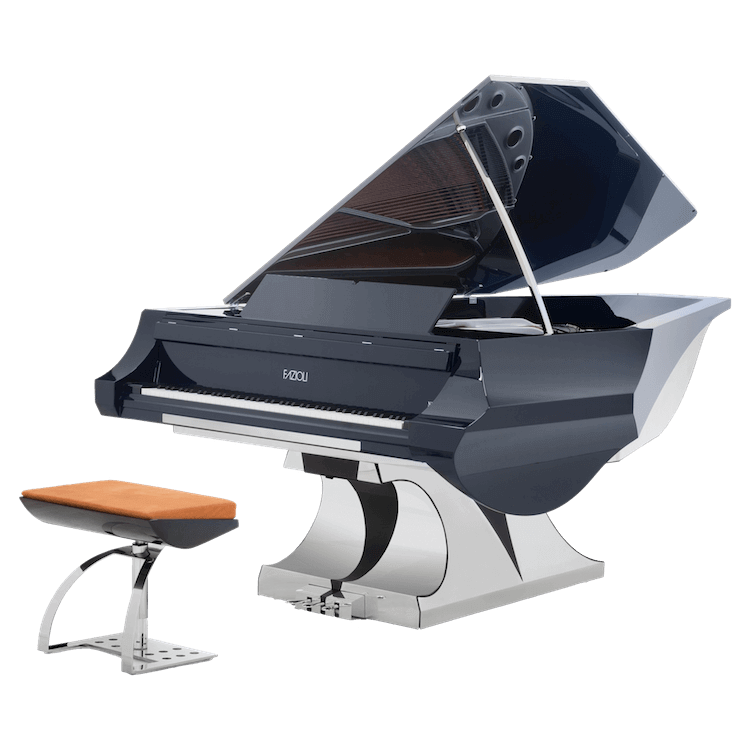 Fazioli Aria Grand Piano designed by NYT Line
This private collection piano is sold. The ARIA is no longer available.
The evolution is evident nowhere more than in the birth of Aria. Like a natural extension of the conceptual, ground-breaking ideas that synthesized M. Liminal into a stunning reality Aria expands every aspect of this unforgettable vision.
Uber Modern Design
exclusive design by NYT Line
No piano has ever gone where Aria resides: the summit of innovation and piano engineering supreme. Though there is something evocative of a mid-century modernism about the elegant and simple angularity of Aria's key features and shapes. The built-in triangular motif manifests in the upsweep of the chrome body, the inverted pyramid inserts of the pedestal and the parting of go the keyboard sides. As though encoded with some secret meaning the shapes and details speak with one another of the new, aerodynamic musical being that is Aria.
Dimensions:
Length 300cm (9.84ft) x  Width 180.6cm (5.92ft) x Height 102.2cm (3.35ft)
Price: SOLD
Availability: This piano is no longer available.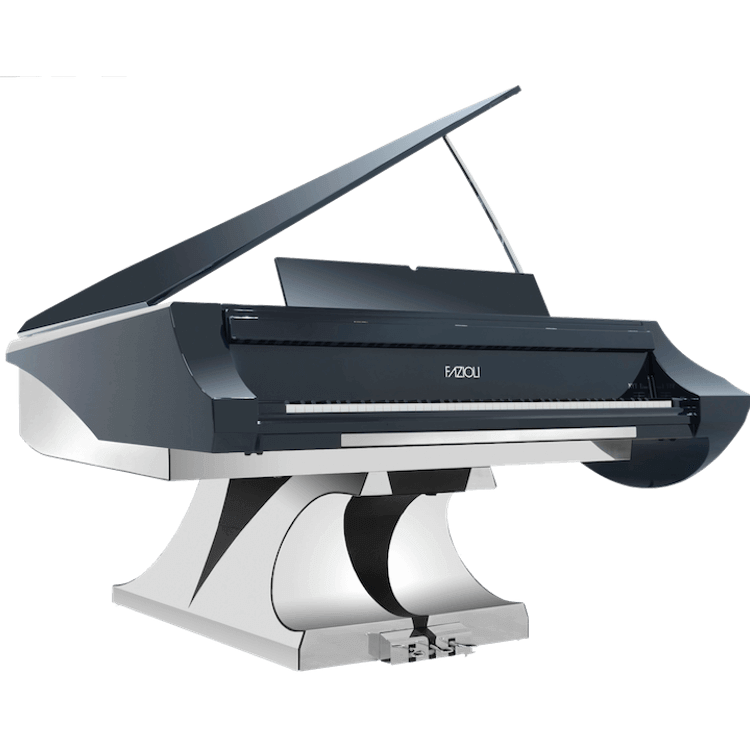 The massive chrome pedestal has inverted inlay triangles on every side and also conceals pedal mechanism – thus unifying and simplifying the overall visual statement. The black and chrome combination punctuated by triangle-derived motifs evoked Art Deco, placing this marvelously futuristic piano in the realm of the Chrysler Building of the future, or a skyscraper yet to be built.
The lid is held by a chrome stick and the ebony music stand is one with the piano creating unity of purpose and simplicity of a design statement.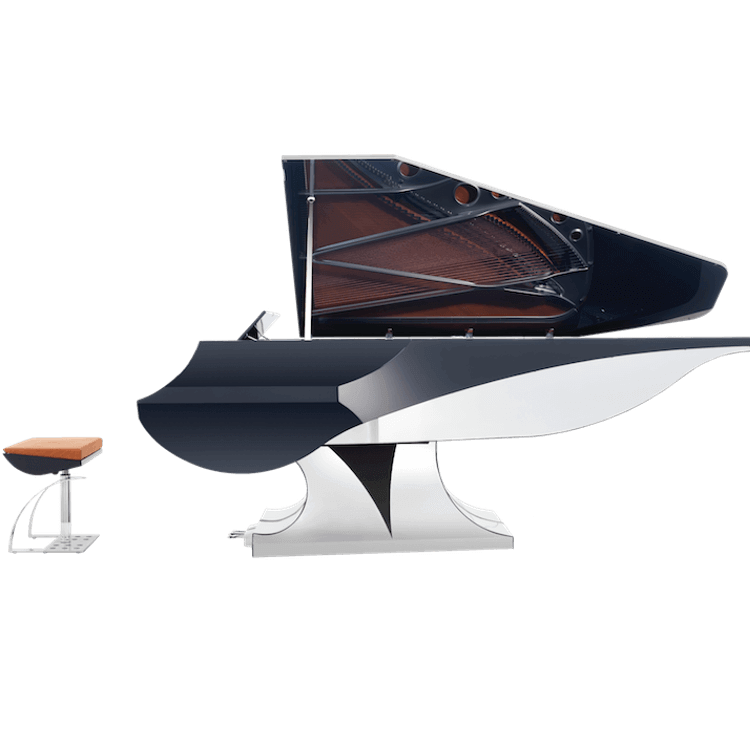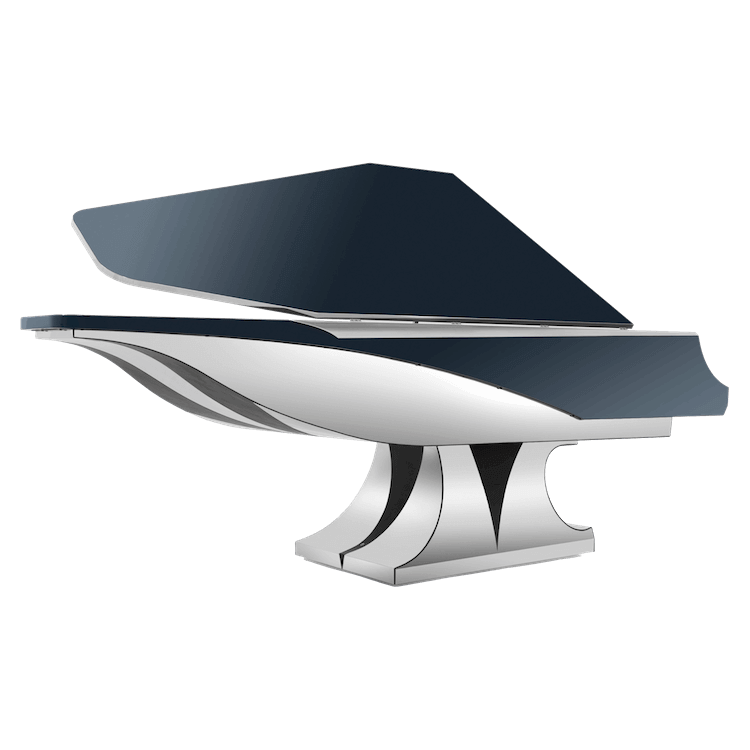 The squared off tail and side of the top of the piano create almost a triangle once the lid is open – just like a sail of a boat outlined against the sun. The grand proportions of the length to the height of the FAZIOLI piano create an illusion of 'sailing' over the air – with the chrome details serving both as a light reflectors and the texture counterpoint to the sleek ebony of the upper body of the piano.
The poetry of air and earth, of metal and wood are what Rockefeller must have envisioned when designing the iconic New York center. And so Aria is sure to inspire many a great creative ideas, from musical compositions to the entire building and sets that will be fortunate to call themselves home to this truly magnificent creation.