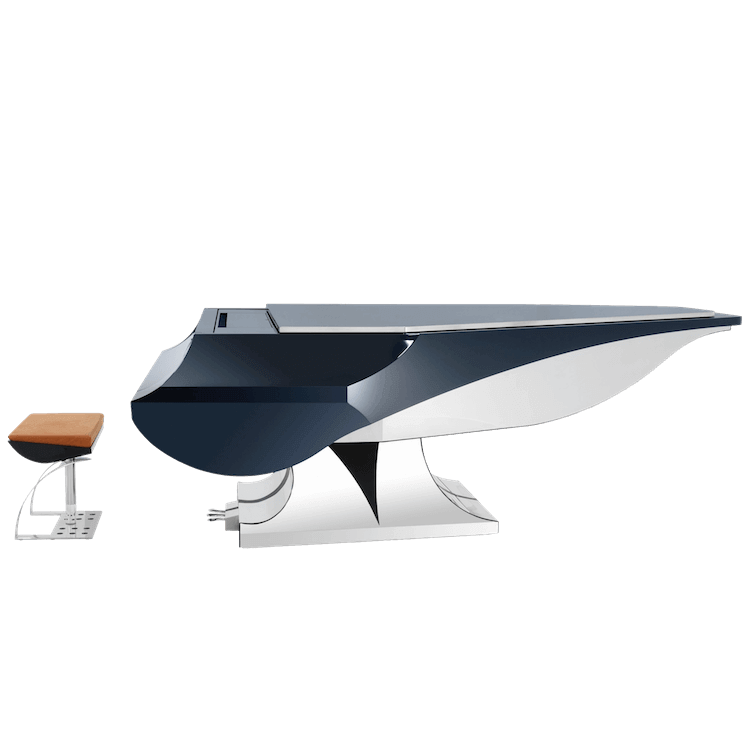 Larger in size than the M Liminal, Aria is realized in a seductive midnight blue with distinctive elongated triangles adorning its high gloss silver pedestal.  The Aria's striking exterior houses a sublime Fazioli grand piano. 
The Aria is a unique piano of which one only exists. This instrument was sold by Euro Pianos Naples to a private collector.  
Dimensions:
Length 300cm (9.84ft) x  Width 180.6cm (5.92ft) x Height 102.2cm (3.35ft)
Price: SOLD
Availability: This piano is no longer available.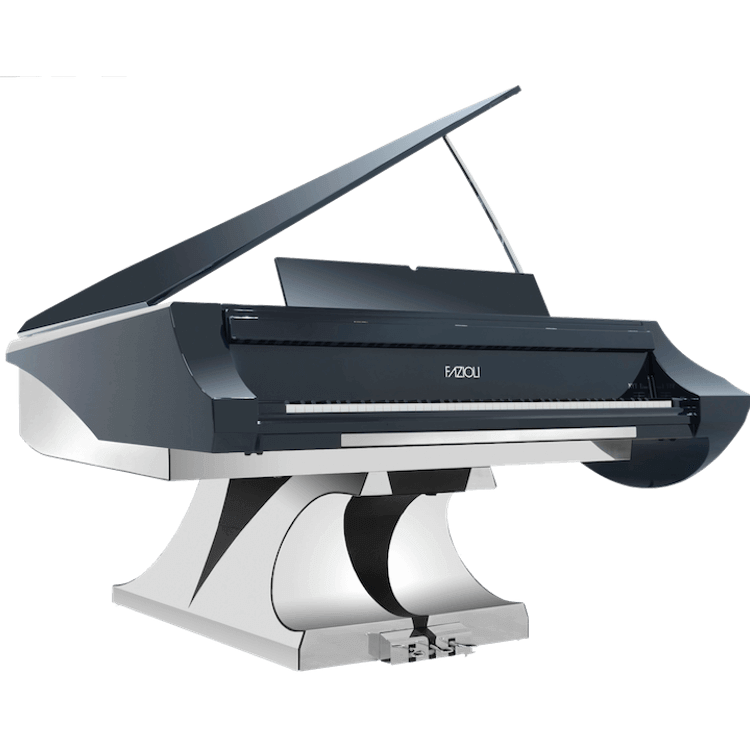 The massive chrome pedestal has inverted inlay triangles on every side and also conceals pedal mechanism – thus unifying and simplifying the overall visual statement. The black and chrome combination punctuated by triangle-derived motifs evoked Art Deco, placing this marvelously futuristic piano in the realm of the Chrysler Building of the future, or a skyscraper yet to be built.
The lid is held by a chrome stick and the ebony music stand is one with the piano creating unity of purpose and simplicity of a design statement.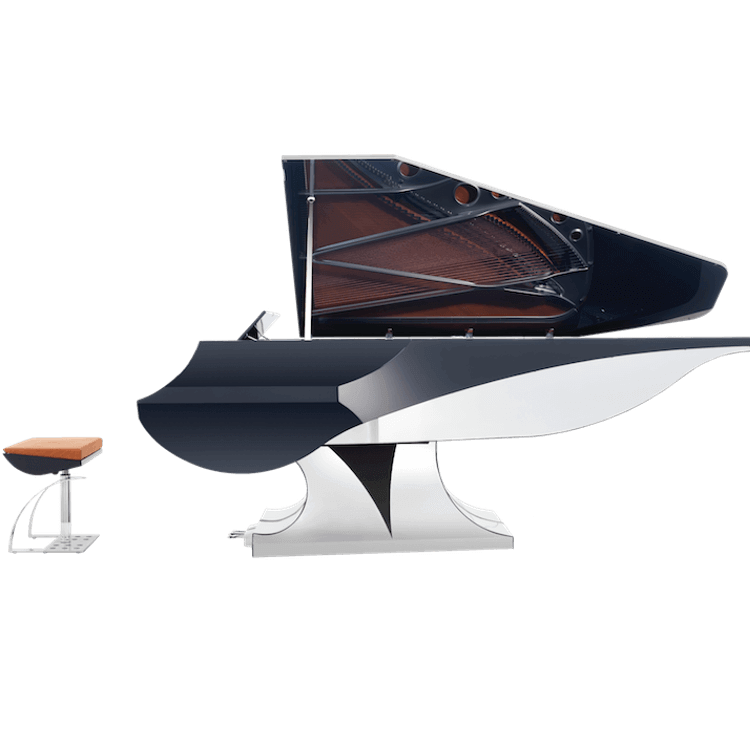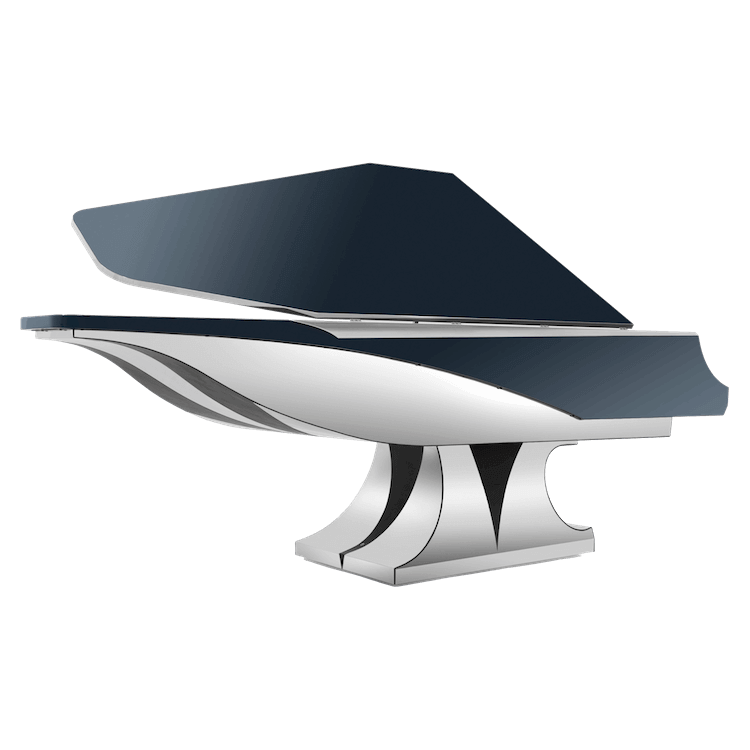 The squared off tail and side of the top of the piano create almost a triangle once the lid is open – just like a sail of a boat outlined against the sun. The grand proportions of the length to the height of the FAZIOLI piano create an illusion of 'sailing' over the air – with the chrome details serving both as a light reflectors and the texture counterpoint to the sleek ebony of the upper body of the piano.
The poetry of air and earth, of metal and wood are what Rockefeller must have envisioned when designing the iconic New York center. And so Aria is sure to inspire many a great creative ideas, from musical compositions to the entire building and sets that will be fortunate to call themselves home to this truly magnificent creation.