For those with boundless imagination, those who desire to be creatively inspired by their surroundings, our range of luxury designer pianos is worthy of your esthetic pilgrimage.
Throughout the ages creators of designer pianos have been trailblazers, wildly creative visionaries steeped in a tradition of excellence and history of piano making. It will come as no surprise that the world's most important European brands are among today's most daring and passionate innovators; producing, in collaboration with designers and design firms, unique and awe-inspiring piano creations to stand the test of time. 
View tomorrow's heirlooms below!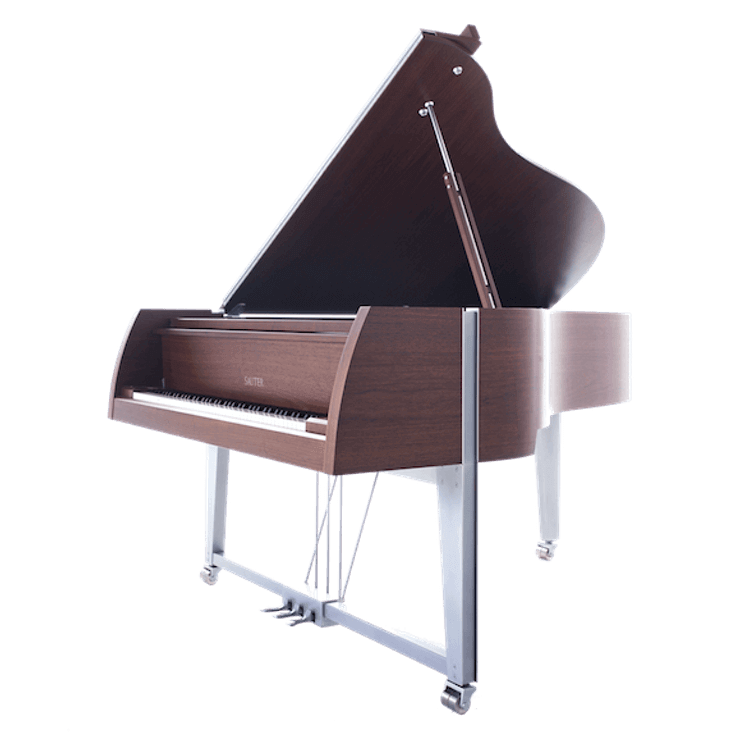 Vivace Grand Piano
Designed by Peter Maly
A stunning combination of industrial steel and natural wood creating a contemporary piano silhouette perfect for today's modern home. Vivace is built by the world's oldest piano company: Sauter in Germany.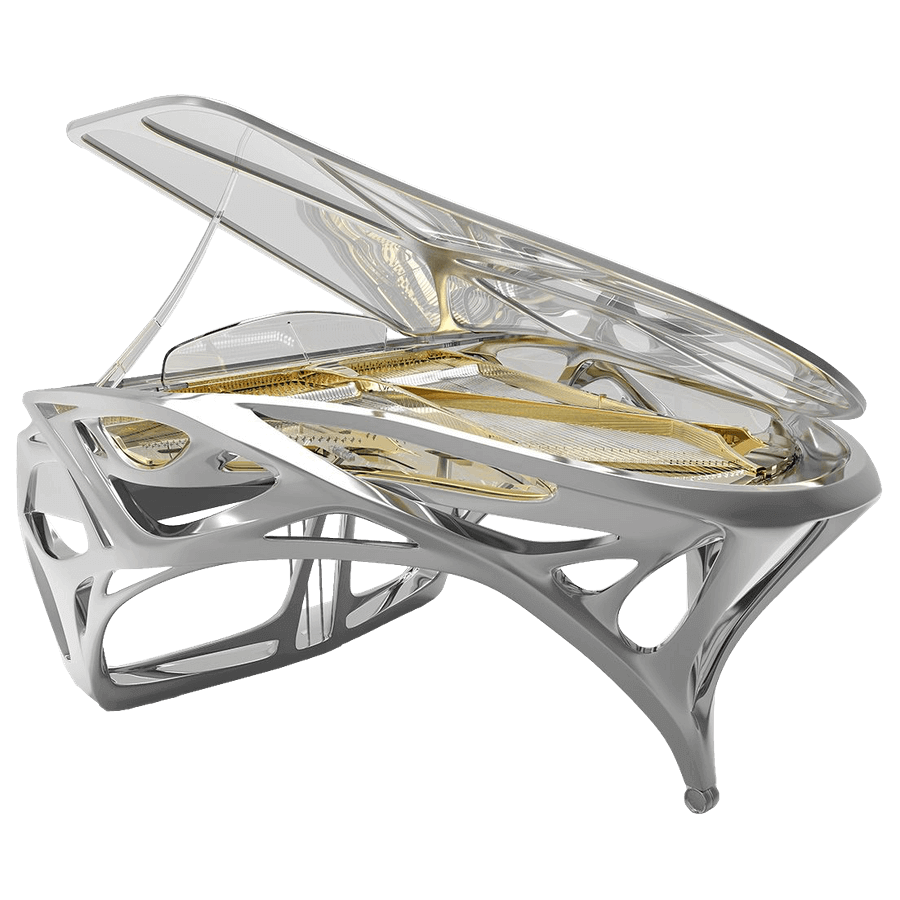 EXO Grand Piano
Designed by Monad Studio, Miami
A one of a kind, futuristic grand piano designed in collaboration with MONAD studio in Miami. There is no other piano like this in the world.  The EXO will be built once, after which the design will be permanently retired.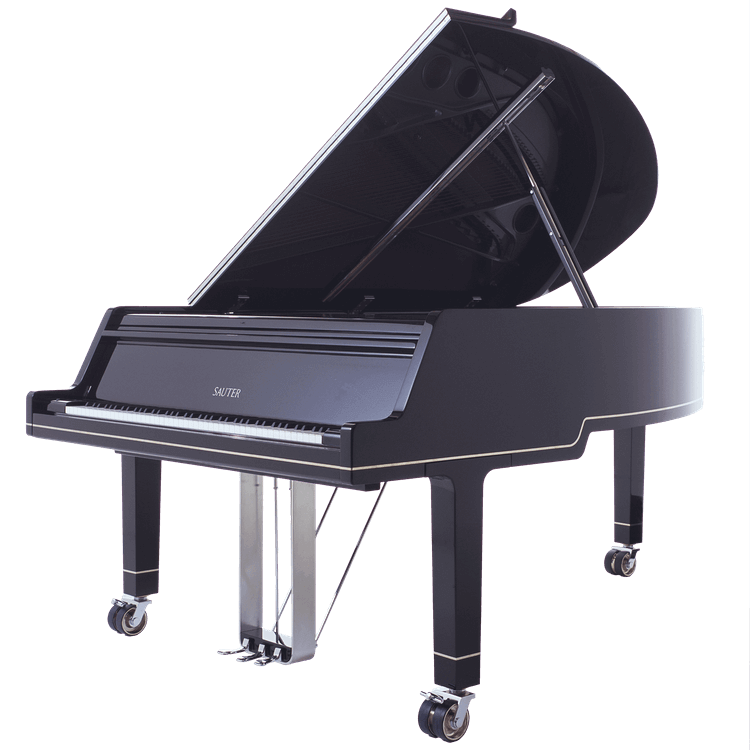 Ambiente Grand Piano
Designed by Peter Maly
An Art Deco inspired piano design, perfectly, elegantly realized by European designer Peter Maly. Made memorable by the stainless steel bands circling the legs and body and the strikingly simple metal lyre.
Boganyi Grand Piano
Designed by Gergely Bogányi and Péter Üveges.
This piano is the creation of Hungarian pianist Gergely Bogányi in collaboration with industrial designer, Péter Üveges. Boganyi pianos are revered for their distinctive cantilevered shape and innovative use of carbon fiber.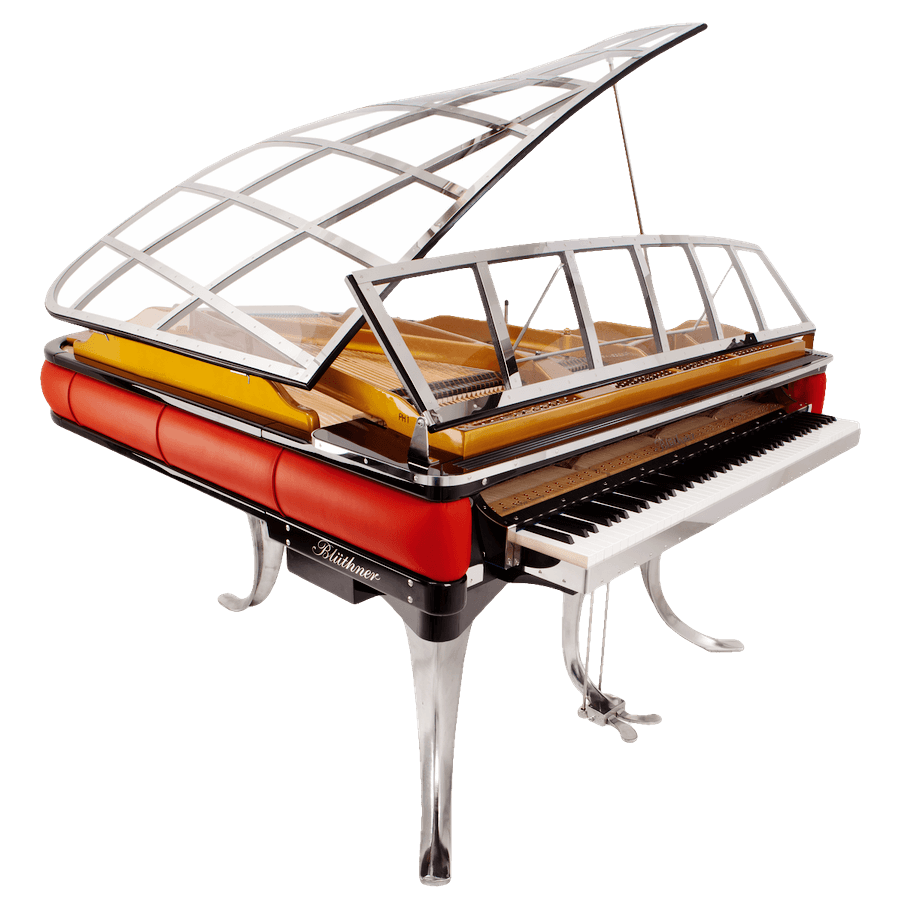 PH Grand Piano
Designed by Poul Henningsen
Timeless and Iconic.  These words perfectly describe this still futuristic 1931 piano with its customizable side panels and choice of metal finish.  The PH is available in two sizes.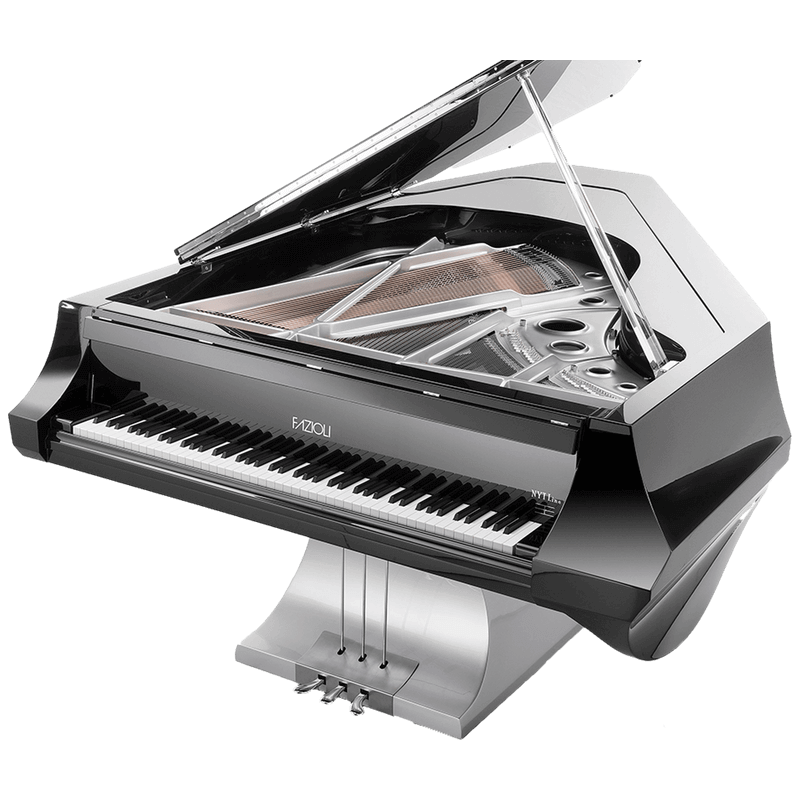 M Liminal Grand Piano
Designed by Philippe Gendre and NYT Line
Metal, wood and lucite combine in this daring and breathtaking vision, creating a most unusual, musically perfect piano on a pedestal. Built by Fazioli.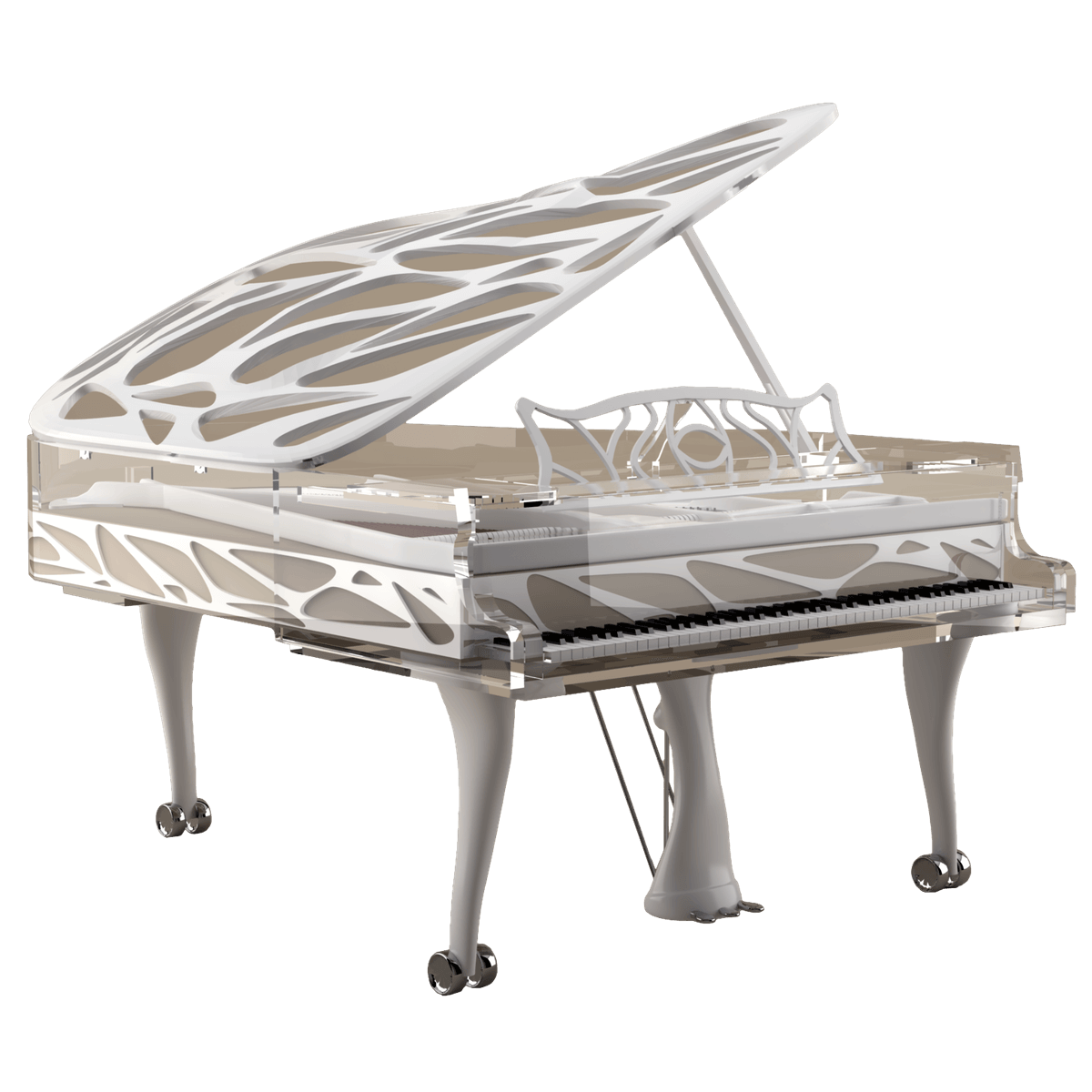 Hive Xtravaganza Grand Piano
Strikingly futuristic, this Plexiglas grand piano, made by Bluthner, is a statement piece sure to elevate your home's interior. This piano can be custom built in the color and size of your choice.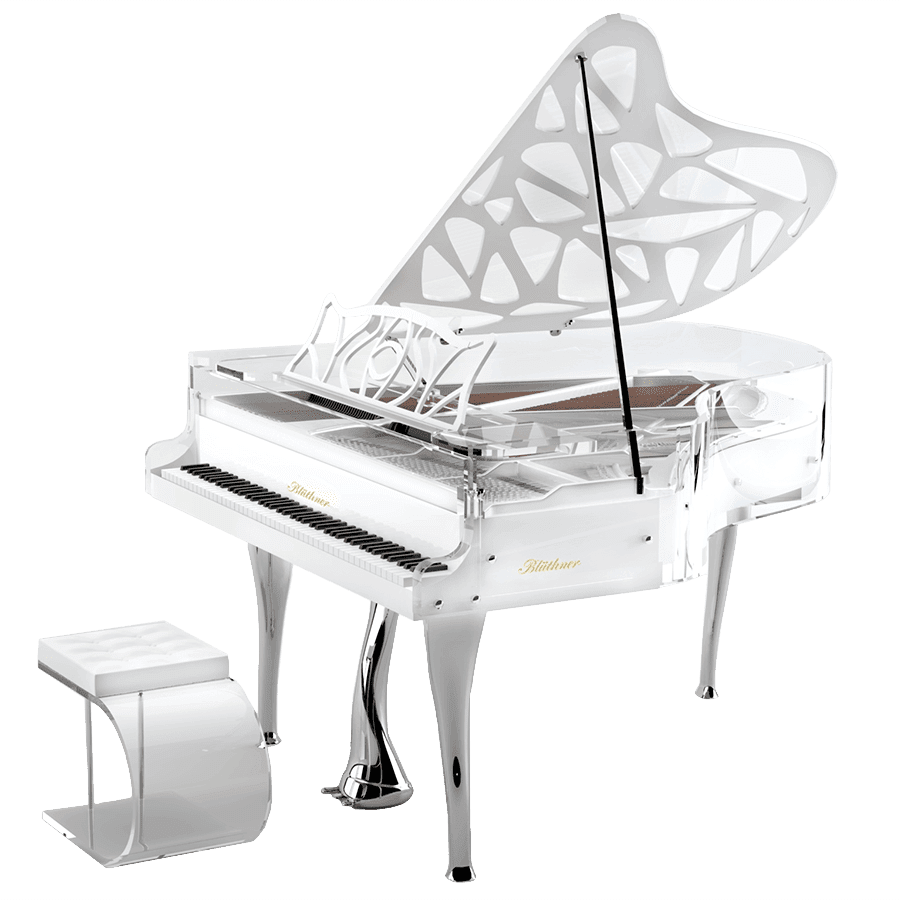 Hive Elegance
An elegant acrylic piano built by Bluthner. Fully customizable finishes including the sides of this futuristic piano.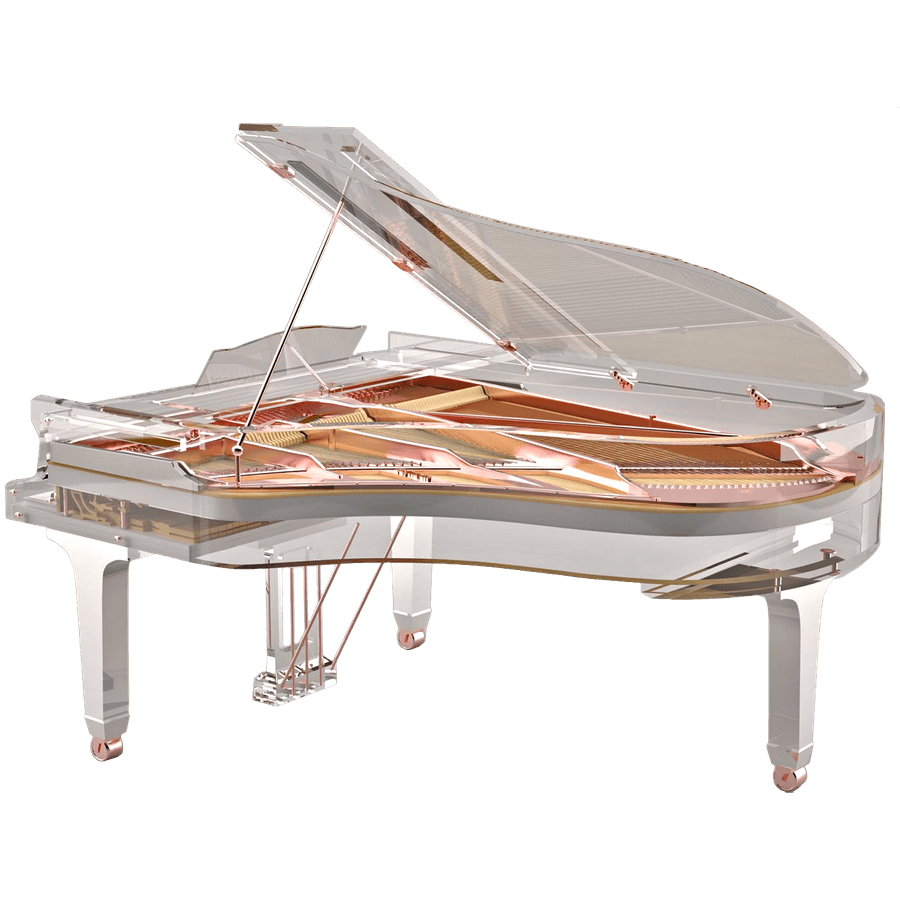 iDyllic Excellence Grand Piano
Designed by Lucid, built by Bluthner, the iDyllic is the apex of transparent pianos the world over. This piano's action is completely visible and there is a floating soundboard.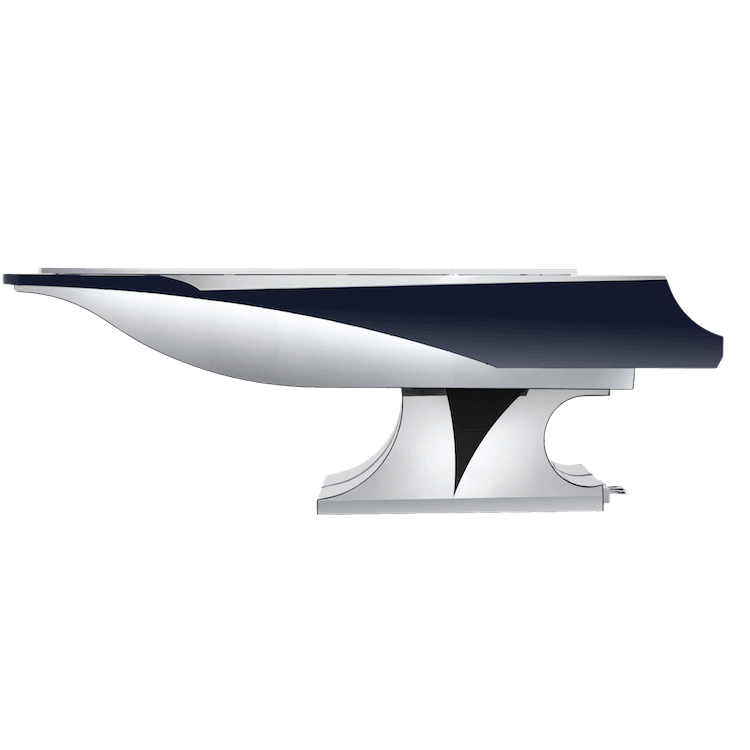 Aria
Designed by NYT Line and Philippe Gendre
Aria is the result of a natural extension of the conceptual groundbreaking design by Philippe Gendre of the M Liminal.