Nothing intrigues the public like the secrets of the great and famous.  Whether it is in 2017 or 1810, the mystique of secret loves and unknown origins captivate us all.
When the mystery involves Ludwig van Beethoven, a musician who stands historically at the pinnacle of greatness and fame, it ups the ante considerably!  The romance of it all makes one almost swoon (as they might have said in 1810).
Okay, what does Fúr Elise mean?
Most of you are probably very aware that it is a charming piece of classical music written for solo piano, and it's thought that it was written by Beethoven for a lady.  In German, it translates to "For Elise."  The actual name of the piece is Bagatelle No. 25 in A Minor. And without a doubt it is today probably the composer's most famous piece, played frequently, often loved but frequently overplayed and butchered by novices. It is the most famous piano music Beethoven ever composed, probably because practically anyone can play it.
No matter where you go you will find Fur Elise sheet music and Fur Elise piano strains in the cafes, the theaters, the movies and the ring tones of smart phones.
The First Mystery – Who Composed Fur Elise?
The mystery began when the original handwritten draft and autographed score was found in  in a Munich private home in the possession of Fräulein Babeth Bredl  by a 19th Century musicologist named Ludwig Nohl.  This was forty years after Beethoven's death!  The autograph read: 'For Elise on 27 April as a remembrance of L. v. Bthvn'
Nohl transcribed it, but the autograph then disappeared.  Fräulein Babeth Bredl gave Nohl permission in 1867 to publish it in his book on new Beethoven letters. A footnote in the book claimed 'this quite charming little piano piece comes from the estate of Therese von Droßdik née Malfatti, who had given it to Miss Bredl of Munich'.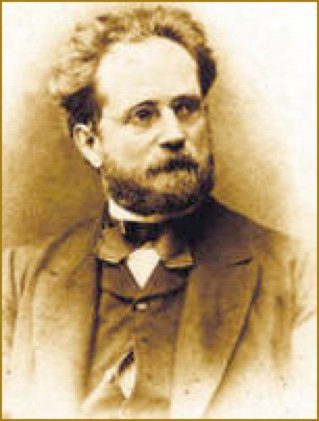 Luca Chiantore, a contemporary (b. 1966) scholar and musicologist and an Italian pianist, doubts the authorship of the piece. He proposes that no such finished manuscript existed and that Nohl himself derived the piece from perhaps a Beethoven's sketch, leaving a question, Who wrote Fur Elise?
Beethoven's handwriting, being very difficult to decipher, does turn up on a draft of Fur Elise with penciled notes added in 1833. It is viewable online at the Beethoven-Haus digital archive. It's ascertained to be Beethoven's rough draft of the existing Bagatelle.  In 1984, a musicologist named Barry Cooper, pointed out in an article that there was very little needed to complete this draft. It was all but written.  This pushes against the Nohl story and Chiantore's doubts. It's a mystery.
The Second Mystery – For Elise – Was it Meant to be Therese?
Who is Elise?  No-one remembered any Elise in Beethoven's life.
What people remembered was that Beethoven was smitten by one of his students and  had asked for the hand of the lady, named Therese Malfatti, and had been refused.  Yes, this is the same Therese who gave the original music sketch to Fraulein Bredl.
One story goes that in 1810, (Beethoven would have been 40 years old) he was invited to the Malfatti home for a party. Beethoven composed a short piano piece – Bagatelle Wo0 59 – for Therese, perhaps intending to play it for the family and guests and propose marriage.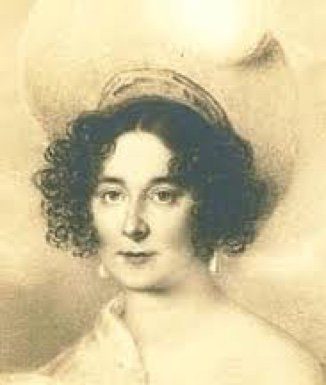 The punch at this party was strong and Beethoven overly imbibed, too drunk to play his piece or propose anything.
Therese asked him for an inscription, and he wrote "Fur Therese" in almost illegible writing across the bagatelle.  This is the piece passed along to her friend in Germany, probably bequeathed at her death.  She did not accept Beethoven's proposal, but instead in 1816 married a Hungarian count, Johann Wilhelm von Drosdick. Therese died in 1851.
Was There Really an Elise at all?
Nohl explained in his Beethoven letters book that even though the piece was originally in the care of  Therese Malfatti, it was not composed for her but, according to the inscription in Beethoven's hand, was written 'for Elise'. He then added that Baroness von Gleichenstein (the sister of Therese von Droßdik) could not remember who Elise was. Since there was no known person named Elise in Beethoven's circle of friends, scholars were mystified.
It was noted that he first met the rather elderly poetess Elise von der Recke (1754-1833) in Teplitz in 1811, the date making her an unlikely candidate.  1810 is the year of the Fur Elise creation.
Another Mysterious Theory
Contemporary Berlin musicologist Klaus Martin Kopitz (b. 1955) believes he uncovered Elise's true identity – while he wasn't even looking for it.
"For years, I've been working on a publication called 'Beethoven in the eyes of his contemporaries,' which includes all the reports from people who knew Beethoven personally: journals, letters, poems, memoires," said Kopitz. "Certain women are mentioned, and one of them was Elisabeth Roeckel."
According to Kopitz,  a singer named Joseph Roeckel, sang in Beethoven's opera "Fidelio" and had a younger sister named Elisabeth Roeckel. Beethoven and Roeckel became friends. In their circle, Elisabeth was affectionately nicknamed "Elise" and was musically inclined, a pianist, and later a singer.
In a letter, Elise wrote about an evening with the composer, the famous guitarist Mauro Giuliani, and composer Johann Nepomuk Hummel, who would later become her husband. "She wrote that Beethoven, true to his frisky Rhenish disposition, wouldn't stop teasing her and she didn't know what to do,"
In the spring of 1810, she went to Bamberg to work in theater, with the hope of impressing none other than ETA Hoffman, who was the theater manager there at the time.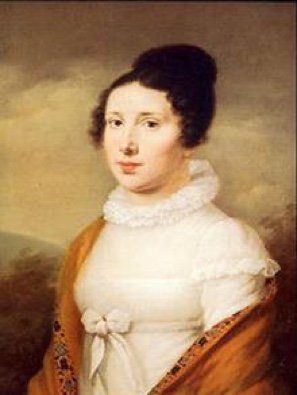 Kopitz believes Beethoven dedicated the Bagatelle piano piece "in the memory of" Elise because they were separated when she relocated to Bamberg. Since Elisabeth Roeckel was referred to in the dedication as "Elise" and not the more formal "Fraeulein Roeckel," she must have known Beethoven well, theorizes Kopitz.
Indeed, their relationship was documented, as Elise herself had written about it.
The fact that Elise married Johann Hummel apparently did not mean the end of her friendship with Beethoven. Several days before the composer's death in March 1827, Elise visited him. For remembrance, she cut off a lock of his hair and accepted one of his quills as a token.
Why did Elisabeth Roeckel remain anonymous to musicologists over the years? And why has the music so often been attributed to Therese Malfatti, who Beethoven proposed to in 1810?   1810 is the year Elise left Beethoven behind.  Perhaps he was trying to catch Therese on the rebound? Who knows?
If, however, the Bagatelle was composed for Elise and not Therese, it is how and why the original manuscript could have made it into Therese's hands.  Did Beethoven recycle it?
Kopitz admitted that his theory on this point is not particularly scientific:
The director of the Beethoven Archive at the Beethoven House in Bonn, Bernhard Appel, said he was skeptical of Kopitz' hypothesis, though he emphasized that he could not make a conclusion until the report Kopitz was preparing  was available for detailed review.
"Elise was a very common name in Vienna at the time," said Appel, so the dedication could have referred to any number of women. He added that, to prove who Elise really was, one would have to clarify the path the manuscript took before it disappeared.
"Would the music change if we knew who it was dedicated to?" questioned Appel.
Would the music change if more people know how to play Fur Elise  well?
These answers are not a mystery!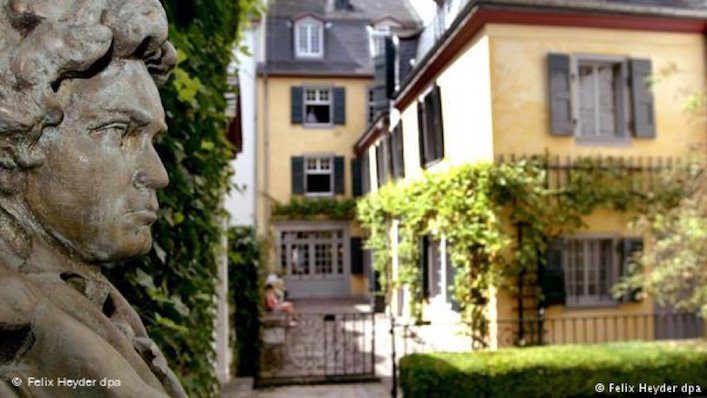 Euro Pianos Naples is a respected distributor of European luxury musical instruments. The company's origin dates back to 1965. Euro Pianos represents world renowned brands such as Sauter, and it has recently become a manufacturer of its own acrylic instrument – The Aire. Apart from being a successful retailer, consultant, and entrepreneur organization, Euro Pianos is actively engaged in the artistic and community life of Naples, Florida as an organizer and supporter of musical events throughout the years.