Bluthner Lucid Pianos
Authorized Dealer for North America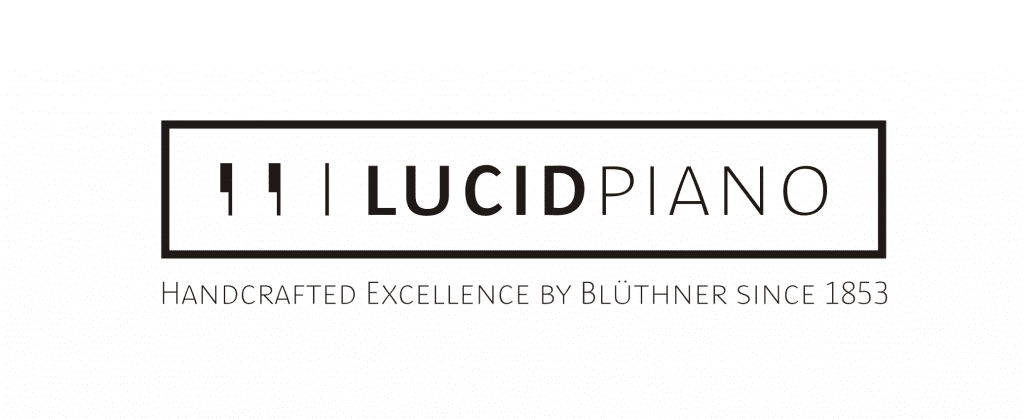 Blüthner, a privately-owned family business, has been making pianos of the highest quality in Leipzig, Germany, since 1853. and today boasts the world's most extensive selection of transparent "Lucid" Bluthner grand pianos. Blüthner builds about 100 verticals a year in four sizes, and 500 quality German grand pianos a year in six sizes.
Until 1900, Blüthner was Europe's largest piano factory. During World War II, the factory was bombed, but after the war the East German government allowed the Blüthner family and workers to rebuild it because the Blüthner piano was considered a national treasure (and because the Soviet Union needed quality pianos).
The Lucite piano is realized in reinforced Plexiglass exposing the beauty of what's within. Customizable, the look of the lucid piano Blüthner is created by the client's desires and imagination. From exotic veneers on the side panels (faux leather in the case of the PH) to gold, or chrome frames, the transparent instrument can be uniquely designed. The addition of LED illumination will add a touch of magic to this clear piano. Bluthner Lucid is where tradition and know-how of piano-making meet the vision of the future. See our best piano brands – Bluthner for more details.
Blüthner pianos have a very full sound that is warm, romantic, and lyrical, generally deeper and darker than some of their German counterparts. Sustain is good, but at a low level of volume, giving the tone a refined, delicate character. The action is a little light, but responsive. The pianos are built of superb materials, and are favorably priced compared to some of their competitors.