Transparent Acrylic Pianos
A transparent piano fascinates and intrigues. Equal parts mystery, beauty, form and function, a custom acrylic piano adds that elusive je ne sais quoi instantly elevating a space from the mundane to the truly spectacular. 
See a sampling of customized transparent acrylic piano designs below. Transparent pianos are available in a myriad of styles, colors and hardware. Ask us about realizing your dream piano.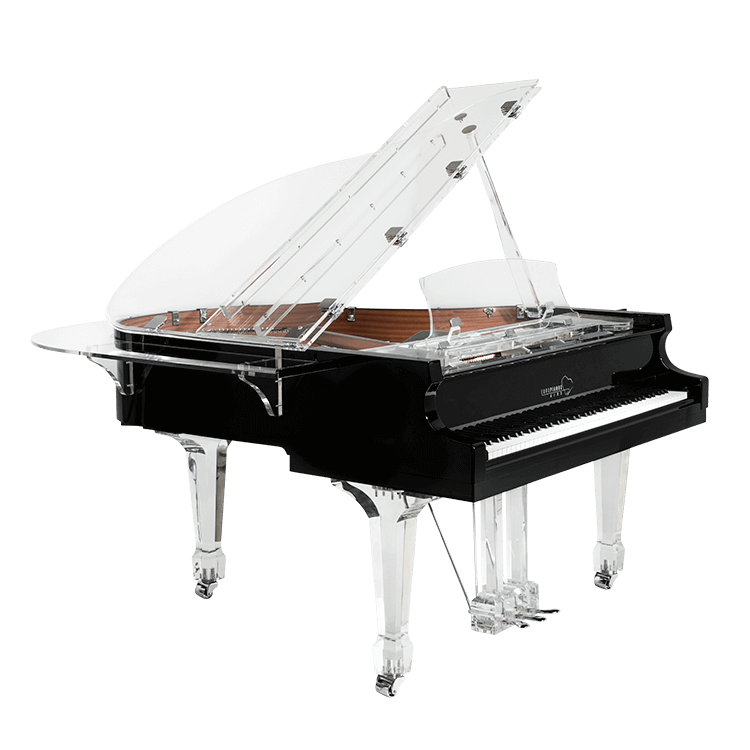 Aire™ Piano
Designed and built exclusively by Euro Pianos, Aire™ is a stylish newly designed acrylic baby grand piano on the market. Add-ons include an acrylic piano bar and an invisible player system.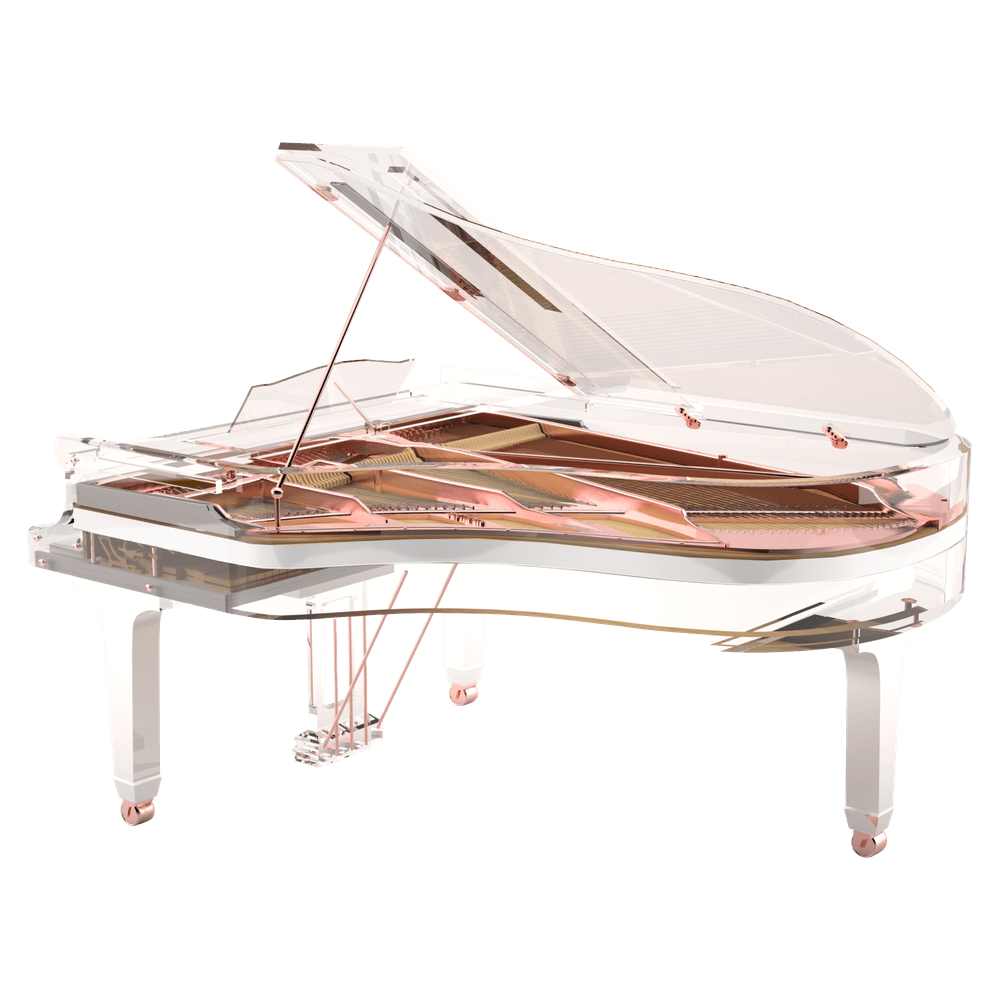 Lucid iDyllic
Bluthner is a luxury piano manufacturer known for their line of fully see-through transparent pianos. The iDyllic Excellence is available in baby grand and grand pianos sizes. The colors of hardware, piano plate and other components are customizable.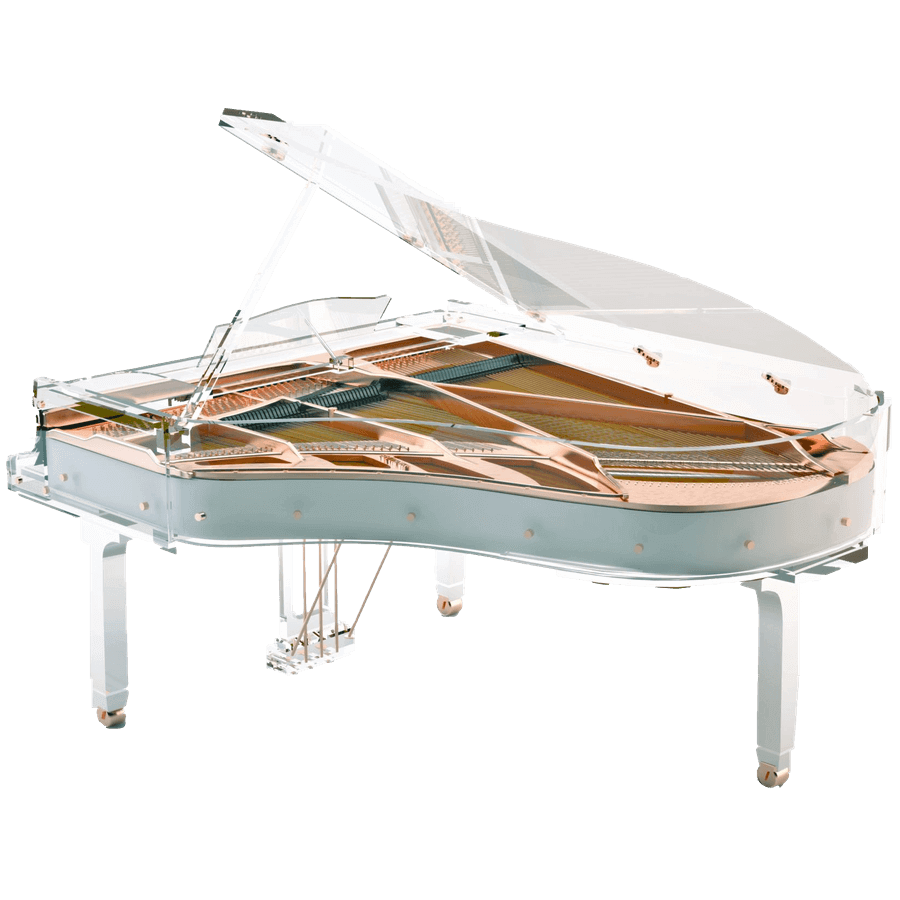 Lucid Elegance
The Lucid Elegance piano is available in baby grand and grand pianos sizes. Choose your unique color for piano rim, hardware, piano plate and other components.
The gleam of crystals has fascinated mankind since ancient times. It's alluring transparency reveals what is within and beguiles with the promise of discovery. Much like the mechanisms of exclusive timepieces, the intricacies of a piano fascinate. Everything is revealed in the acrylic bodies of our transparent grand pianos. Request Information
Lucid HIVE Xtravaganza
Elegant and futuristic, this plexiglas piano is a statement piece that is sure to elevate your home interior. Available in a variety of colors.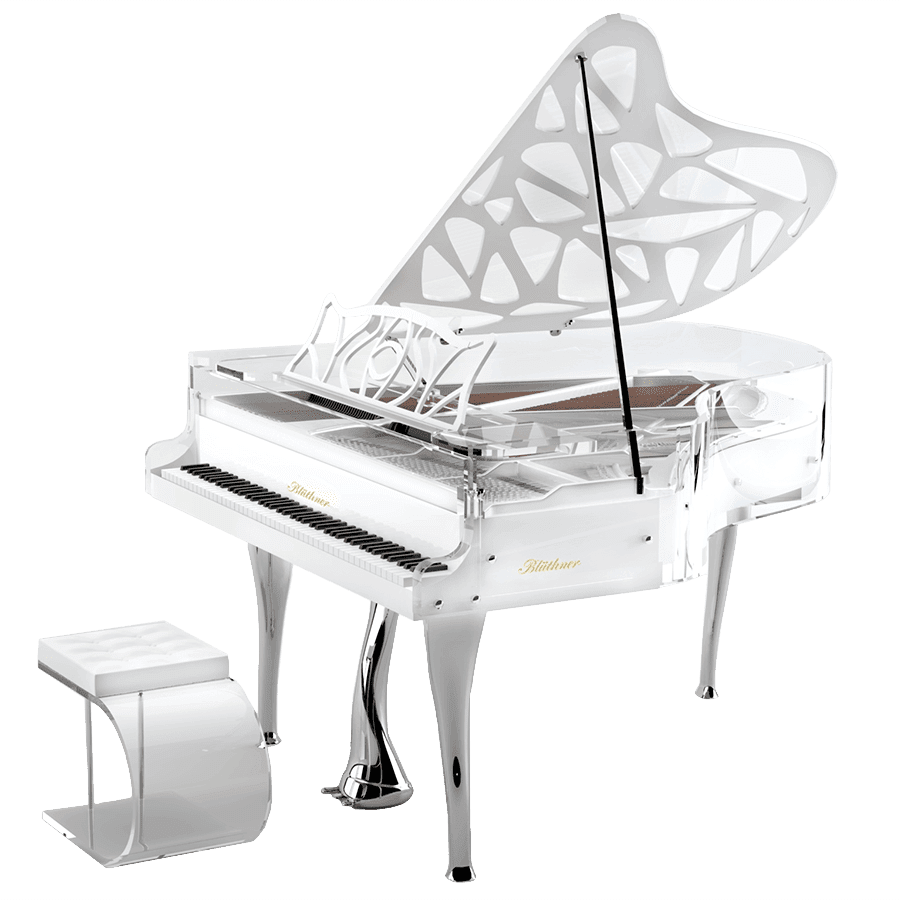 Lucid HIVE Elegance
An elegant acrylic piano built by Bluthner. Fully customizable finishes including the sides of this futuristic piano.
Modern technology has made the impossible, possible: A fully resonant, musically perfect performance piano in a crystal-clear, transparent body. In the Bluthner factory, highest quality German Evonik acrylic is custom fused, shaped and reinforced to withstand the immense weight and tension of the strung iron frame.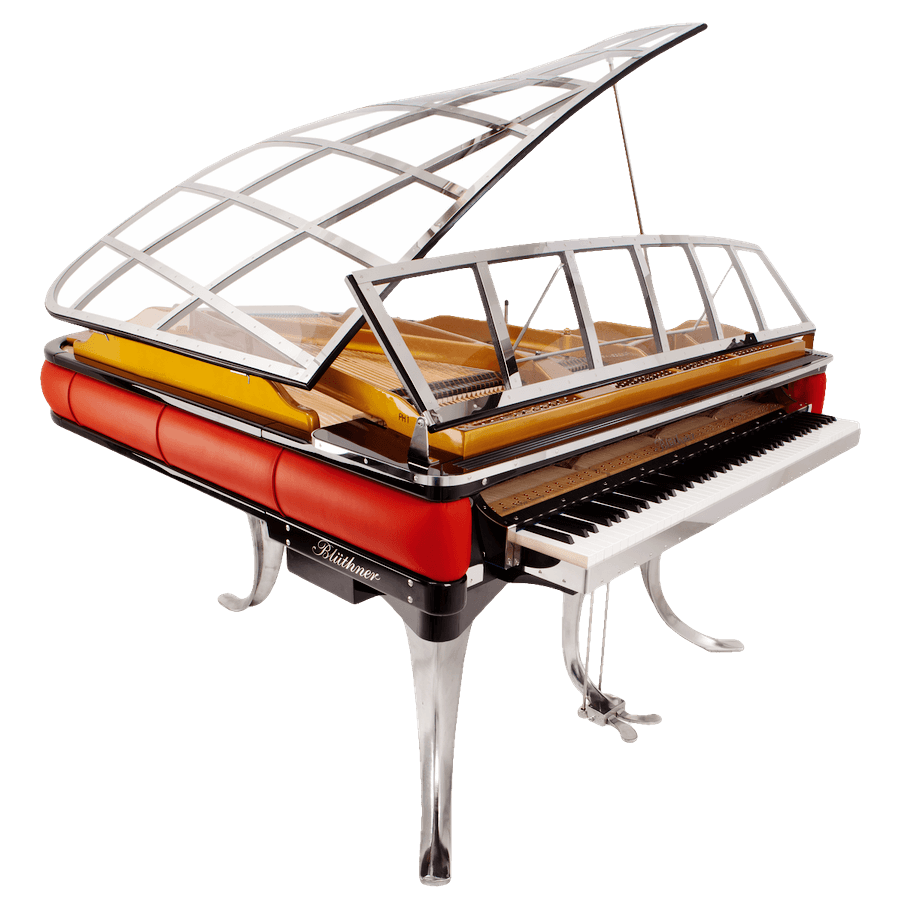 Bluthner PH
Timeless Acrylic grand piano designed by Poul Henningsen. Fully customizable finishes including the sides of this futuristic piano.
Lucid EXO
Ultra modern grand piano designed by MONAD studio in Miami. The EXO will be created only once after which the design will be permanently retired.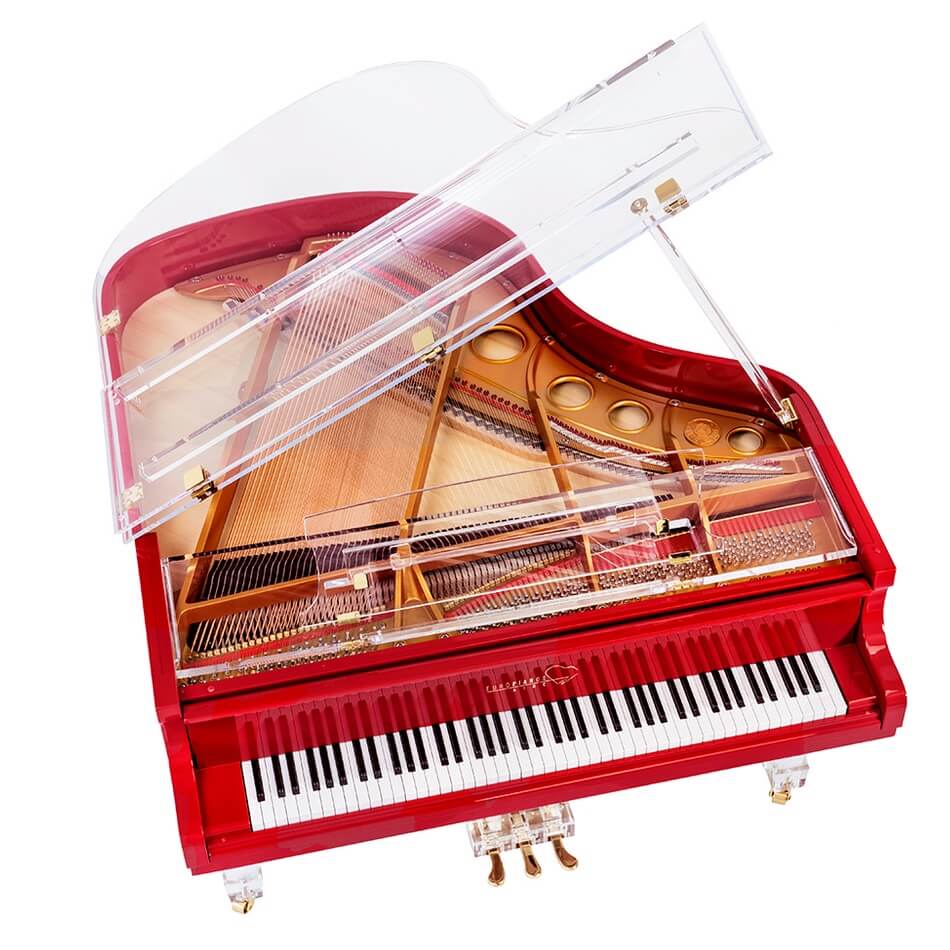 Aire™ Red
A new twist to our best selling Aire™ acrylic baby grand piano. This stunning red piano features crystal clear acrylic legs with a fully transparent lyre and lid.
Lucid Transparent Upright Piano
Honoring tradition as well as perfectly embodying modernity, a transparent vertical piano affords a view like no other. One hears what is being played whilst seeing the miracle of sound being created. Magic on all fronts!